Throw Blanket
A cozy throw blanket made of 100% recycled yarn.
$95
Color
Starting at $x/mo with Affirm. Learn more
See in store
Check your zip code to see stores near you. Check locations
Dimensions

50"L X 70"W

Box Size15"L X 13"W X 5"H

Materials

Materials

52% Recycled Cotton
48% Recycled Polyester
Imported

Care

Machine wash warm.
Do not bleach.
Do not tumble dry.
Reshape and dry flat.
Iron on low if needed.

Shipping

Ships free to your doorstep in 2 to 5 business days.*

Warranty

We have made a product that we believe in so much that we offer the easiest warranty we could come up with. We offer a 1-year limited warranty that covers defects in materials and workmanship in the throw blanket. 

Returns

This product comes with a 100-Night Sleep Trial, and a hassle-free return process. If this throw isn't meeting your expectations, simply reach out to us at help@tn.com or(877) 842-2586.

Standard 100 by OEKO-TEX®

The most rigorous of the certifications offered by the OEKO-TEX® Association, the Standard 100 by OEKO-TEX® (16.HUS.79211, Hohenstein HTTI) means that our throw blanket has tested to be free from harmful levels of more than 300 concerning chemicals, including formaldehyde.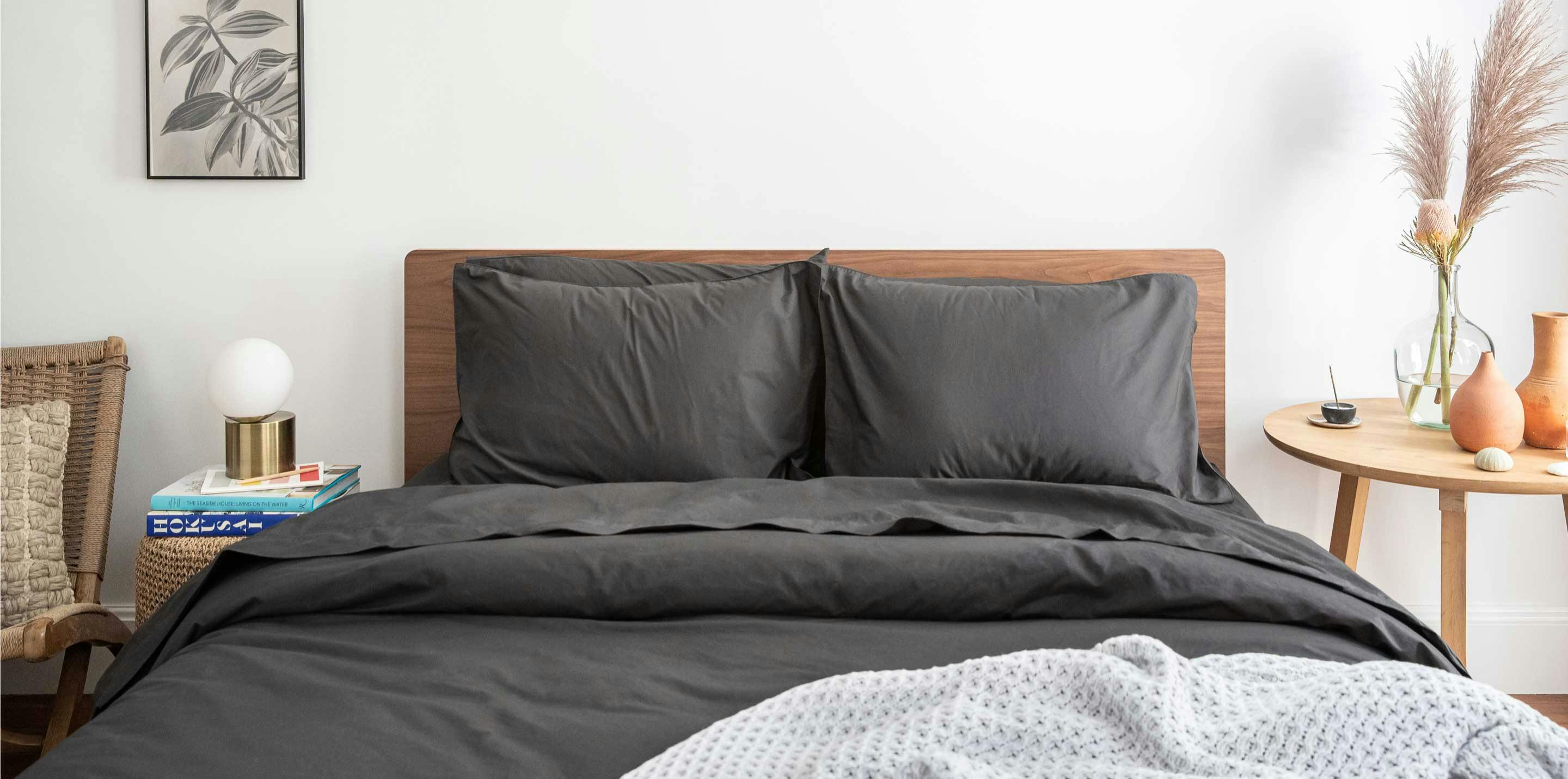 Our promise to you.
We disrupted a $15 billion industry armed with two things: an amazing product and an incredible customer experience. Today, we continue to make thoughtfully-designed products to make sleep a priority for our customers so they Wake Up Better™.
We believe your experience is of the utmost importance, which is why you can always rely on the Tuft & Needle Promise.
Our Brand Values
100-night trial

Hassle-free limited warranty

Quick, simple financing

Free shipping and returns*Additional fees may apply in AK and HI.

Award-winning customer service