Calm Meditation Cushion
An exclusive from T&N + Calm.
Add some comfort to your practice.
$80
Color
Starting at $x/mo with Affirm. Learn more
See in store
Check your zip code to see stores near you. Check locations
Dimensions

15" diameter x 5.5" tall

15" diameter x 5.5" tall

8 Lbs

Materials

Washable 100% Cotton Cover

Our cotton-canvas cover is easy to remove and wash, no matter where your practice takes you.

Polyester Encasement

The inner lining protects the filling when you wash the outer cover.

Buckwheat Fill

Buckwheat seed castings shift and conform to your body's unique needs.

Care

Remove outer cover. 
Machine wash with cold water and mild detergent. 
Hang to dry. 
Do not get buckwheat hull fill wet. 
Inside encasement is refillable if you ever feel the need. 

Shipping

Ships free via FedEx to your doorstep in 1 to 5 business days.*

Warranty

Our Calm Meditation Cushion comes with a 1-year limited warranty that covers manufacturing and workmanship defects, including holes, voids, rips, tears, damaged toggles, or zippers, and other manufacturing defects outside normal wear and tear. The coverage of this warranty does not include comfort preference or damage occurring after the first year or as a result of normal wear and tear. If you notice anything out of the ordinary, simply reach out to us at help@tn.com or (877) 842-2586 and we'll work with you to find a solution.

Returns

Our Calm Meditation Cushion comes with a 100-Night Sleep Trial, and a hassle-free return process. If our Calm Meditation Cushion isn't meeting your expectations, simply reach out to us at help@tn.com or (877) 842-2586.
Inner peace, outer comfort.
Hit pause and take a deep breath.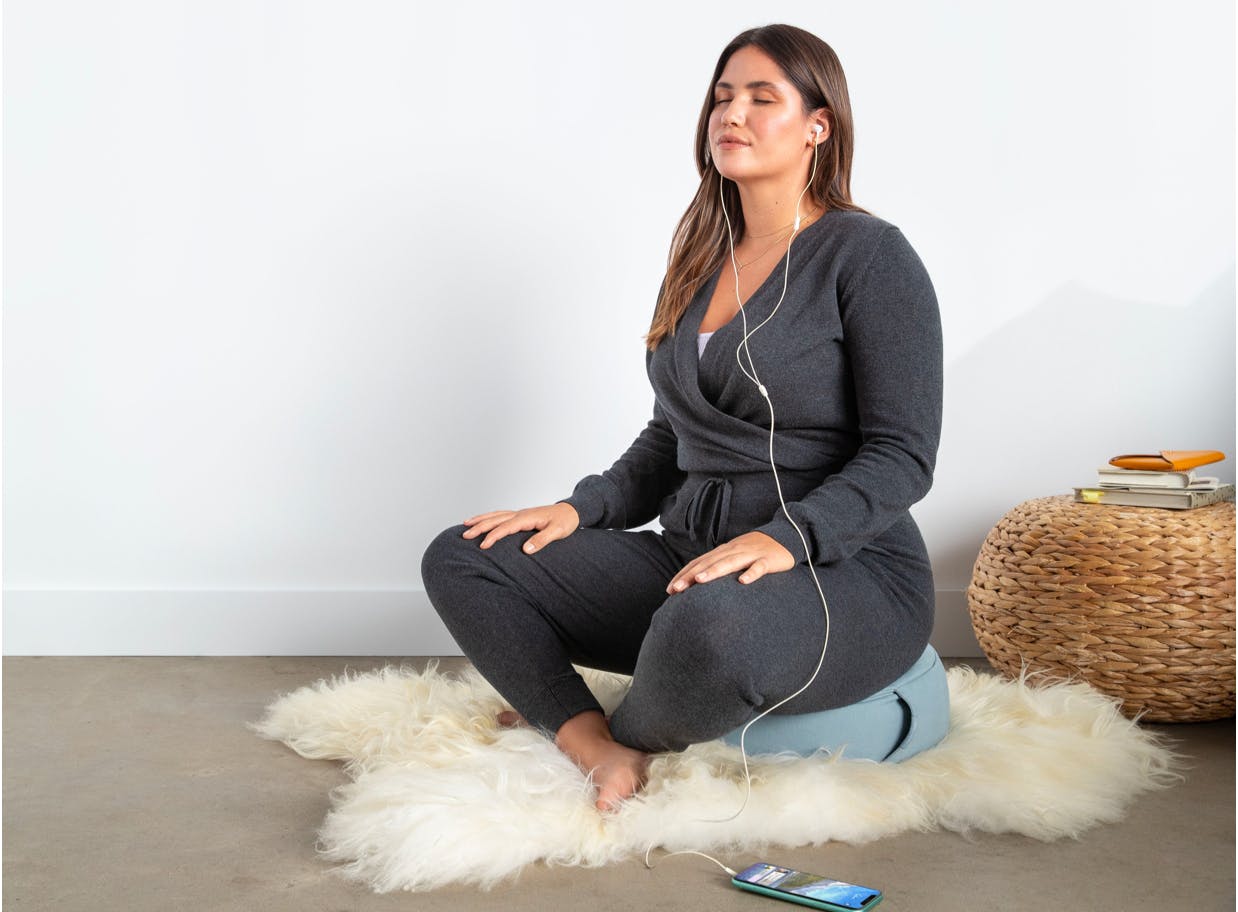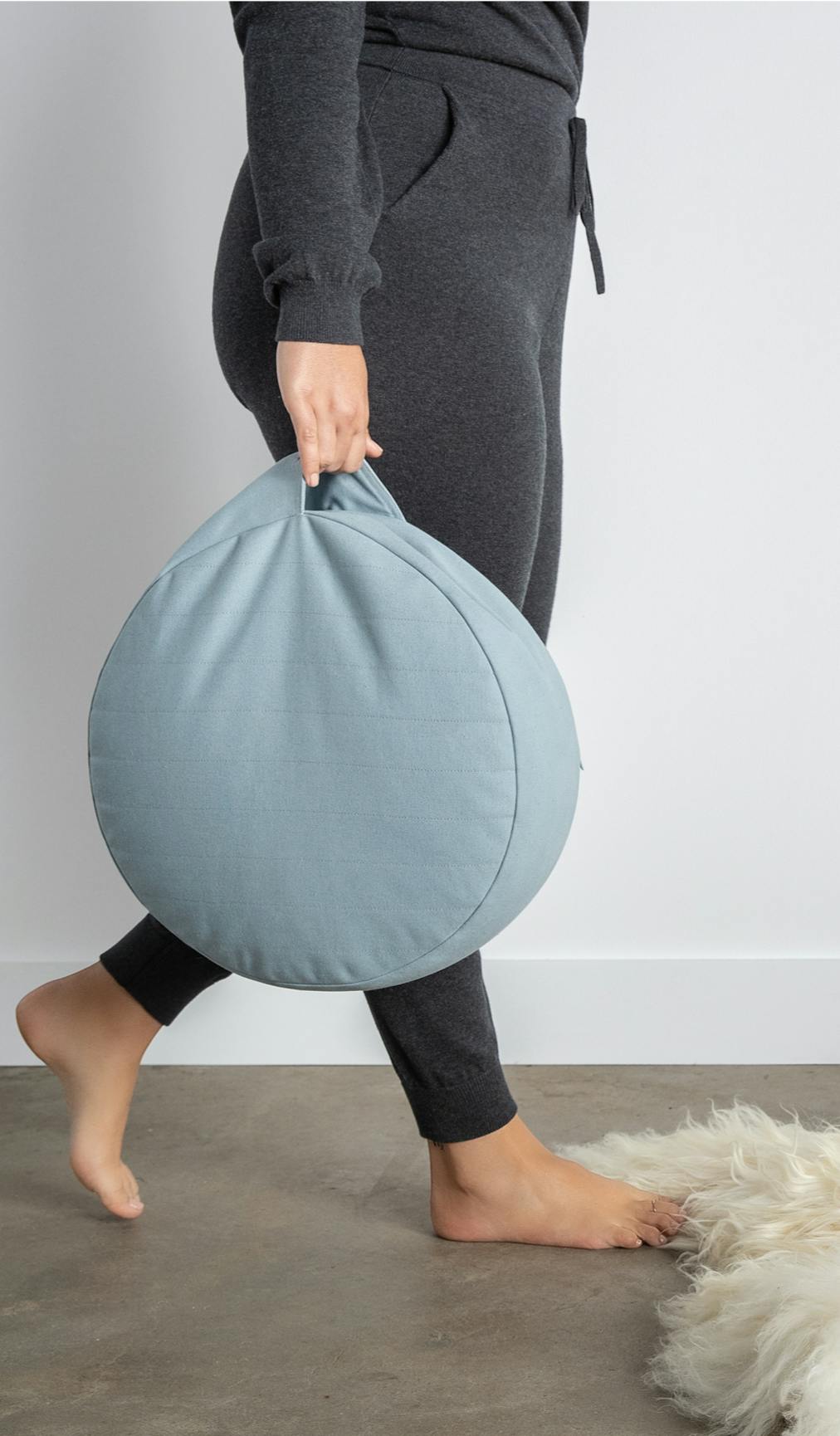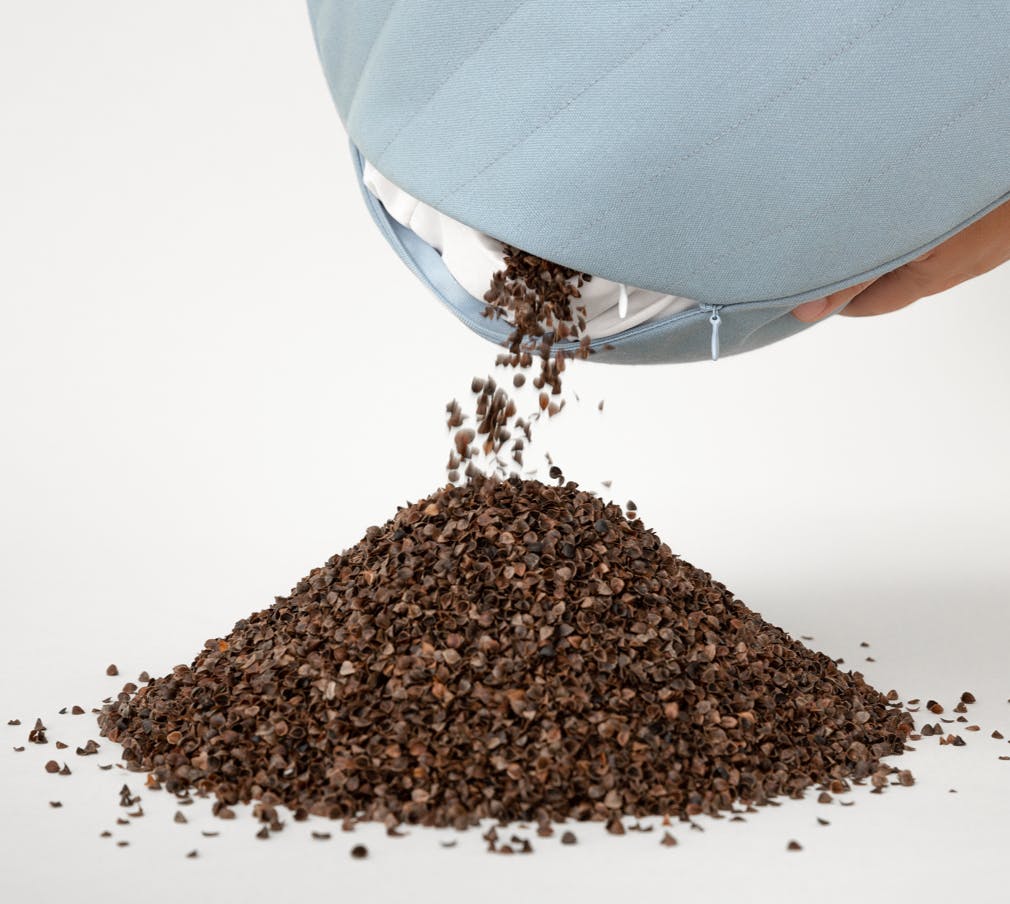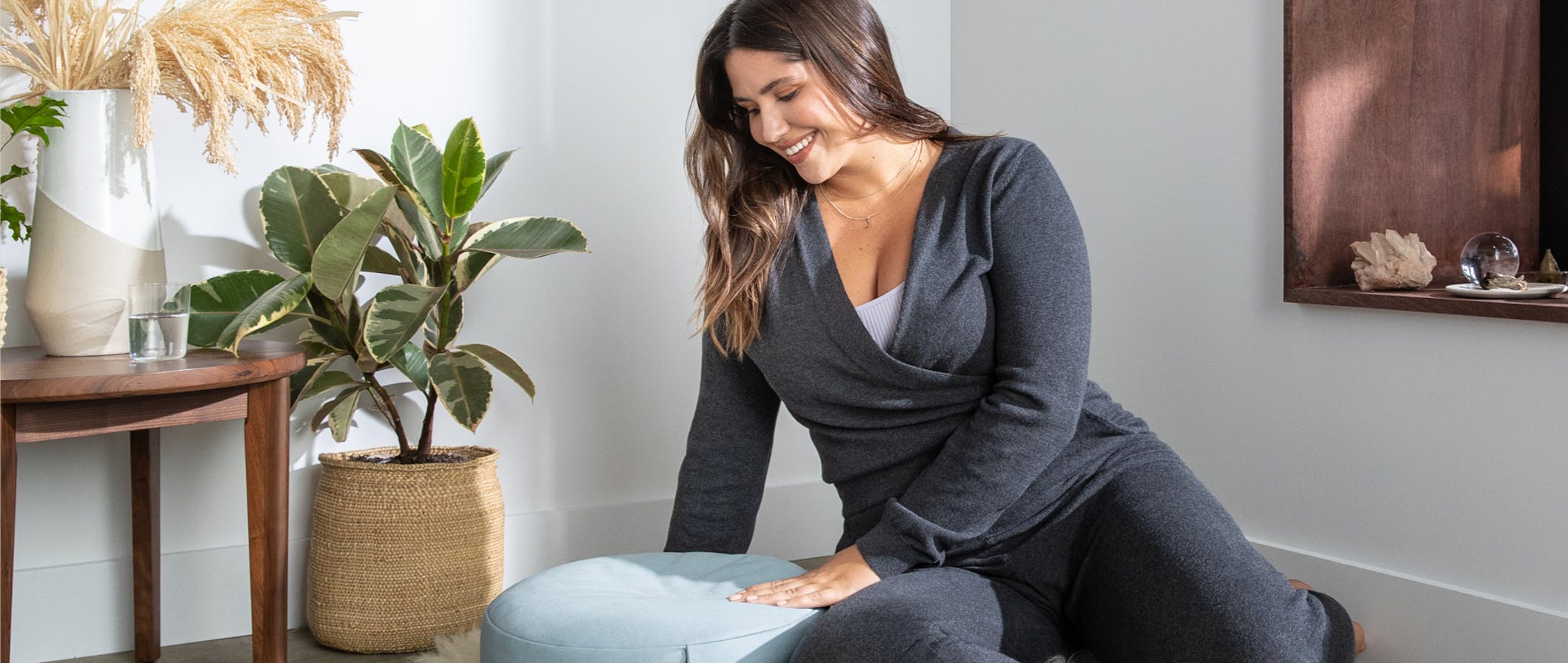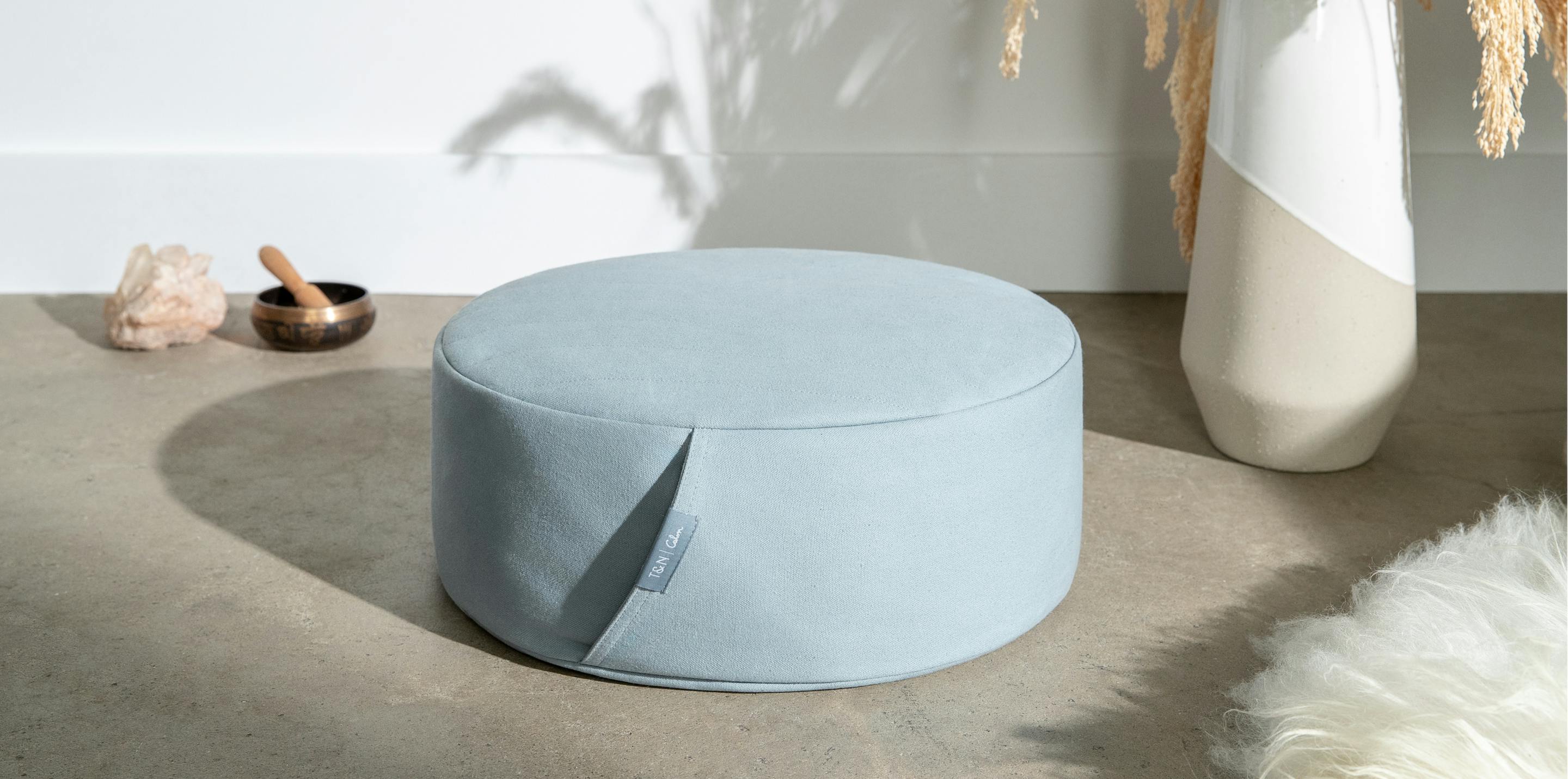 Our promise to you.
We disrupted a $15 billion industry armed with two things: an amazing product and an incredible customer experience. Today, we continue to make thoughtfully-designed products to make sleep a priority for our customers so they Wake Up Better™.
We believe your experience is of the utmost importance, which is why you can always rely on the Tuft & Needle Promise.
Our Brand Values
100-night trial

Hassle-free limited warranty

Quick, simple financing

Free shipping and returns*Additional fees may apply in HI or AK.

Award-winning customer service