Mattress Topper
A simple solution for a softer bed.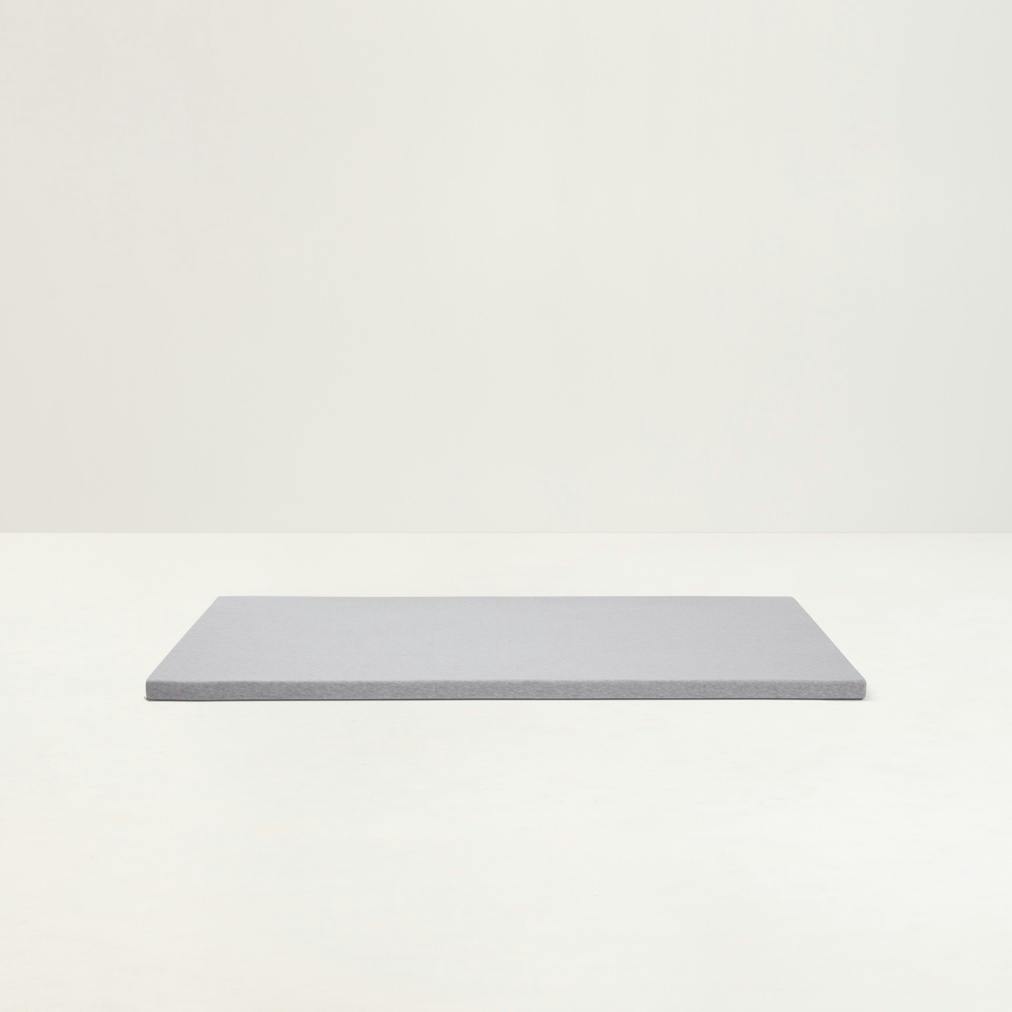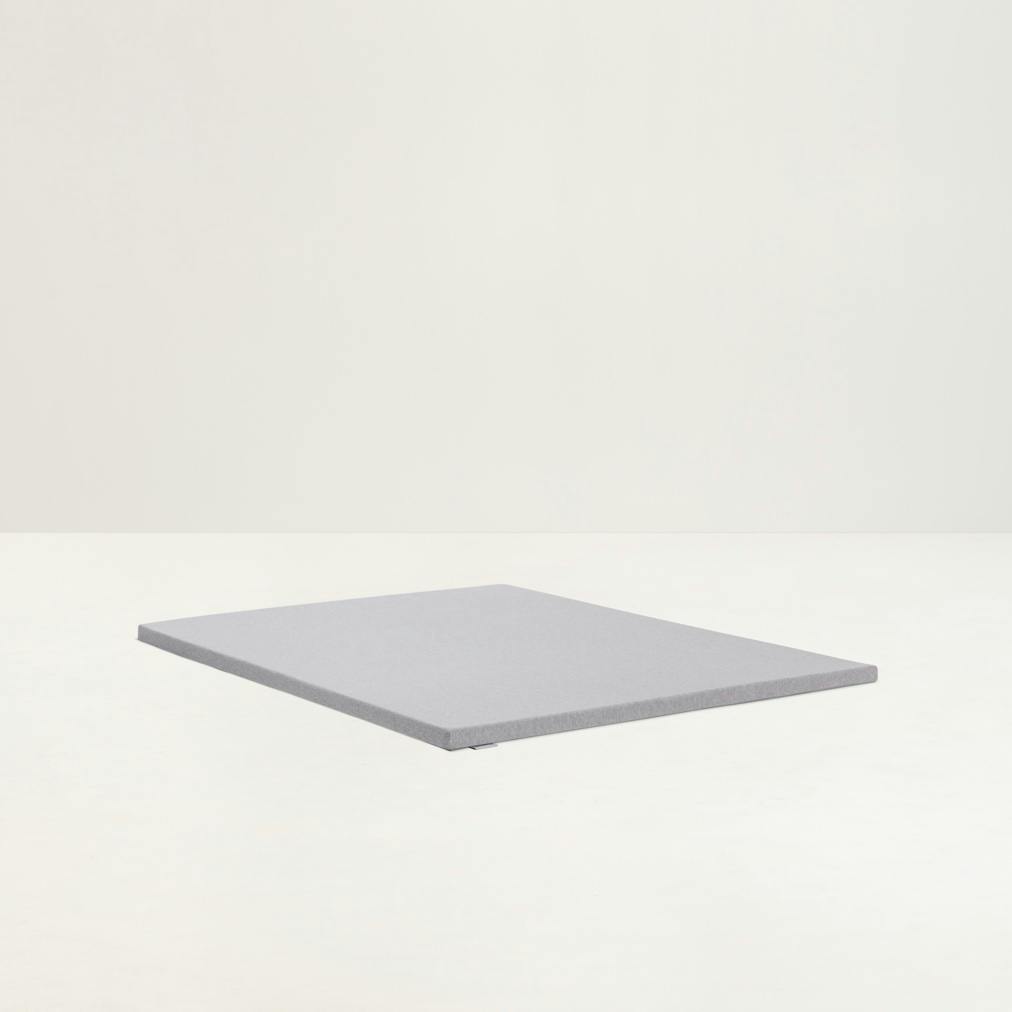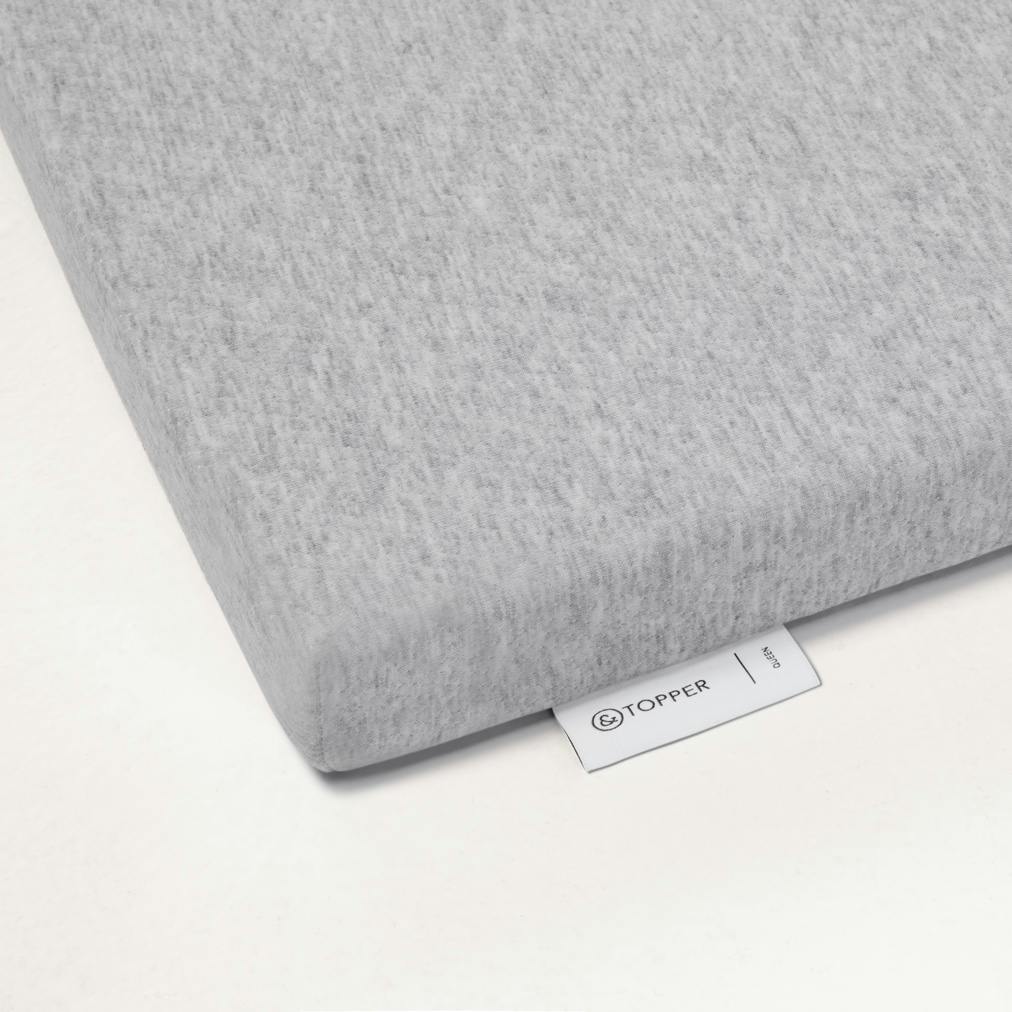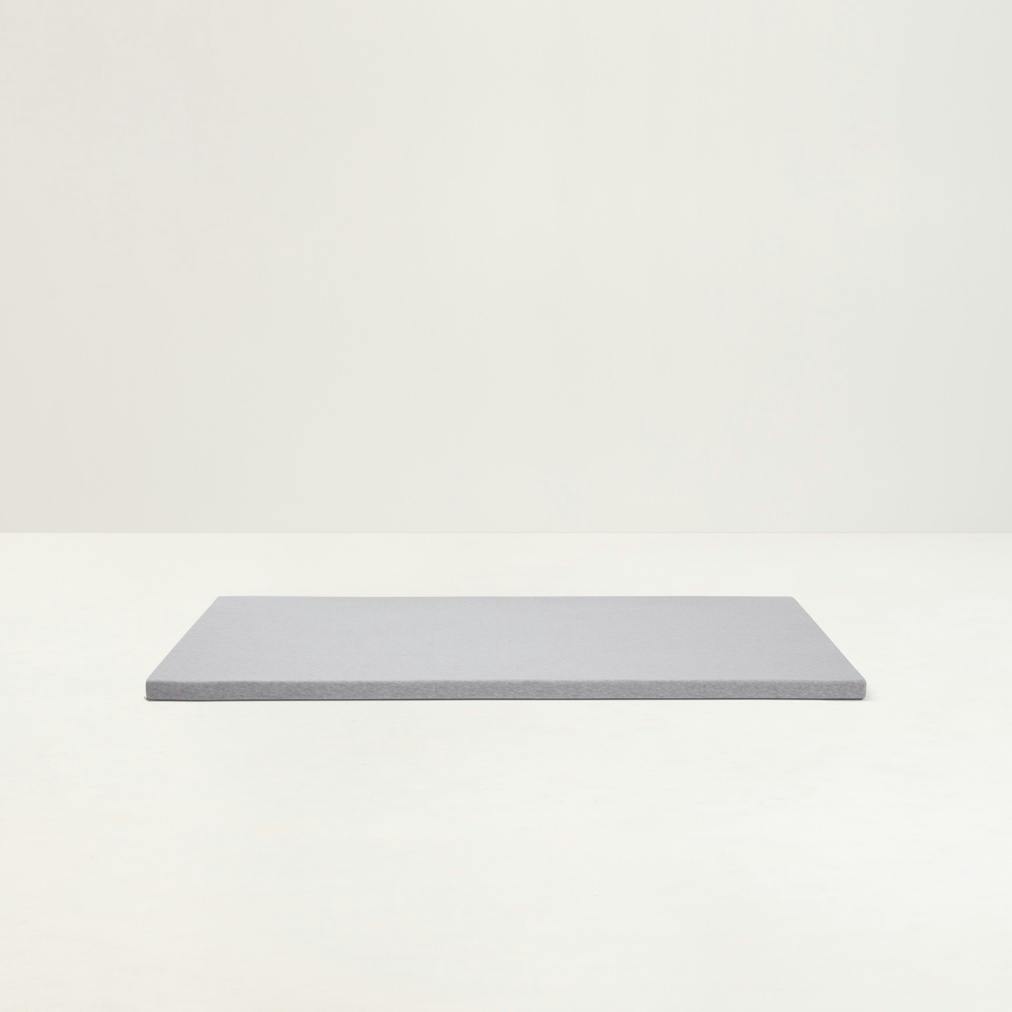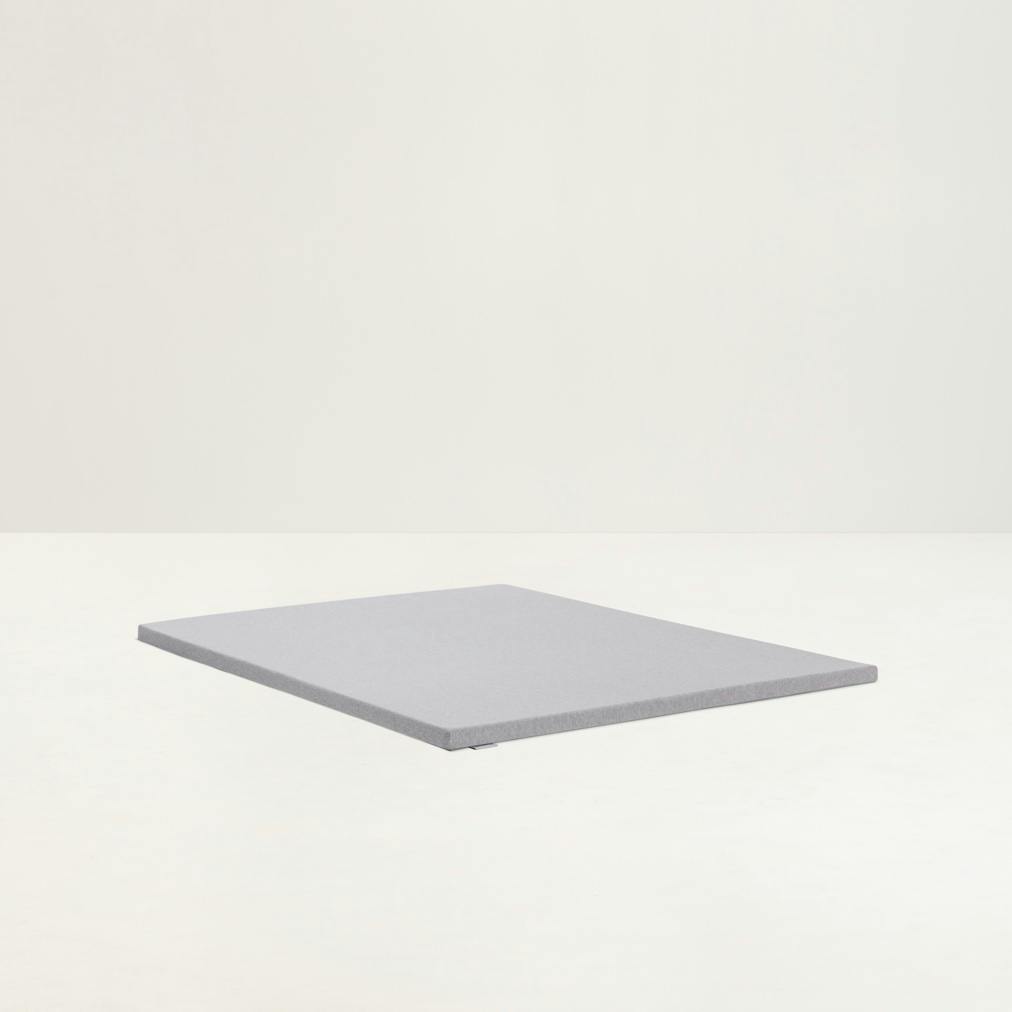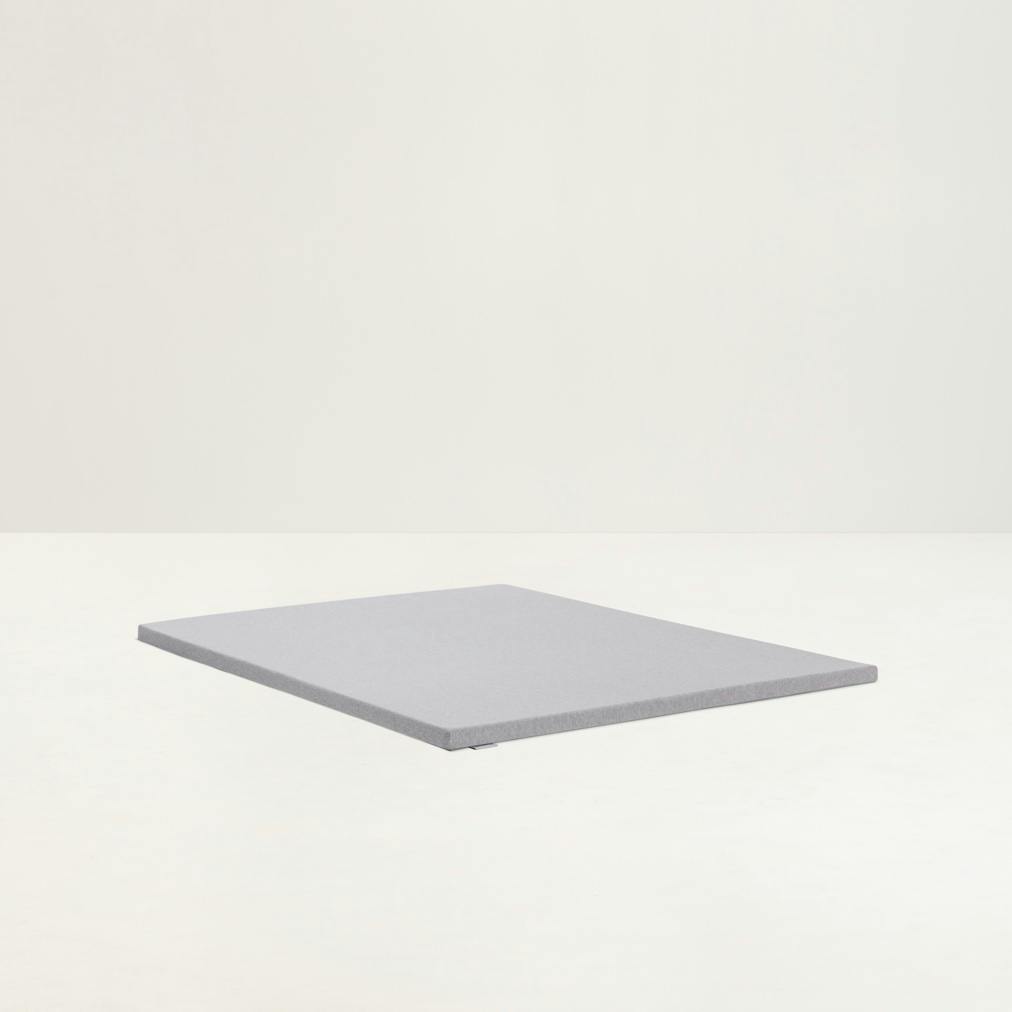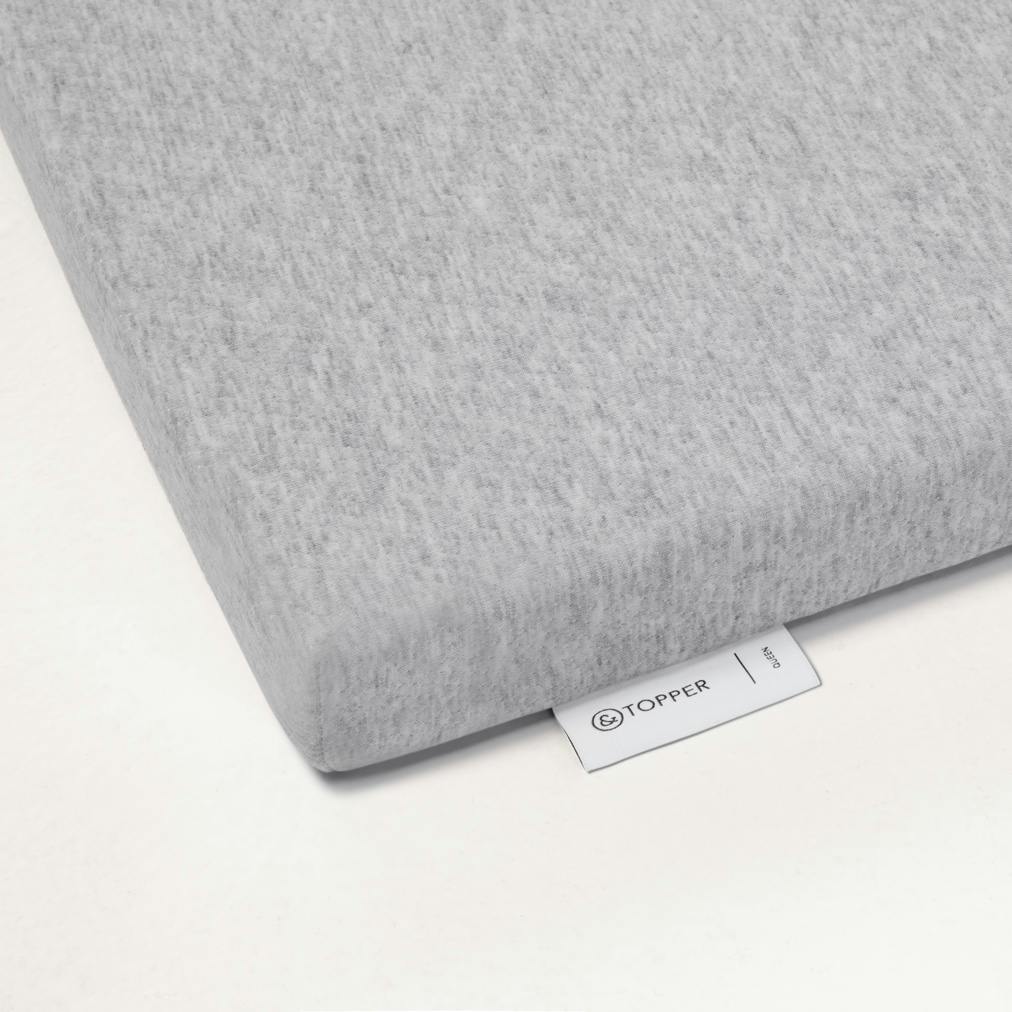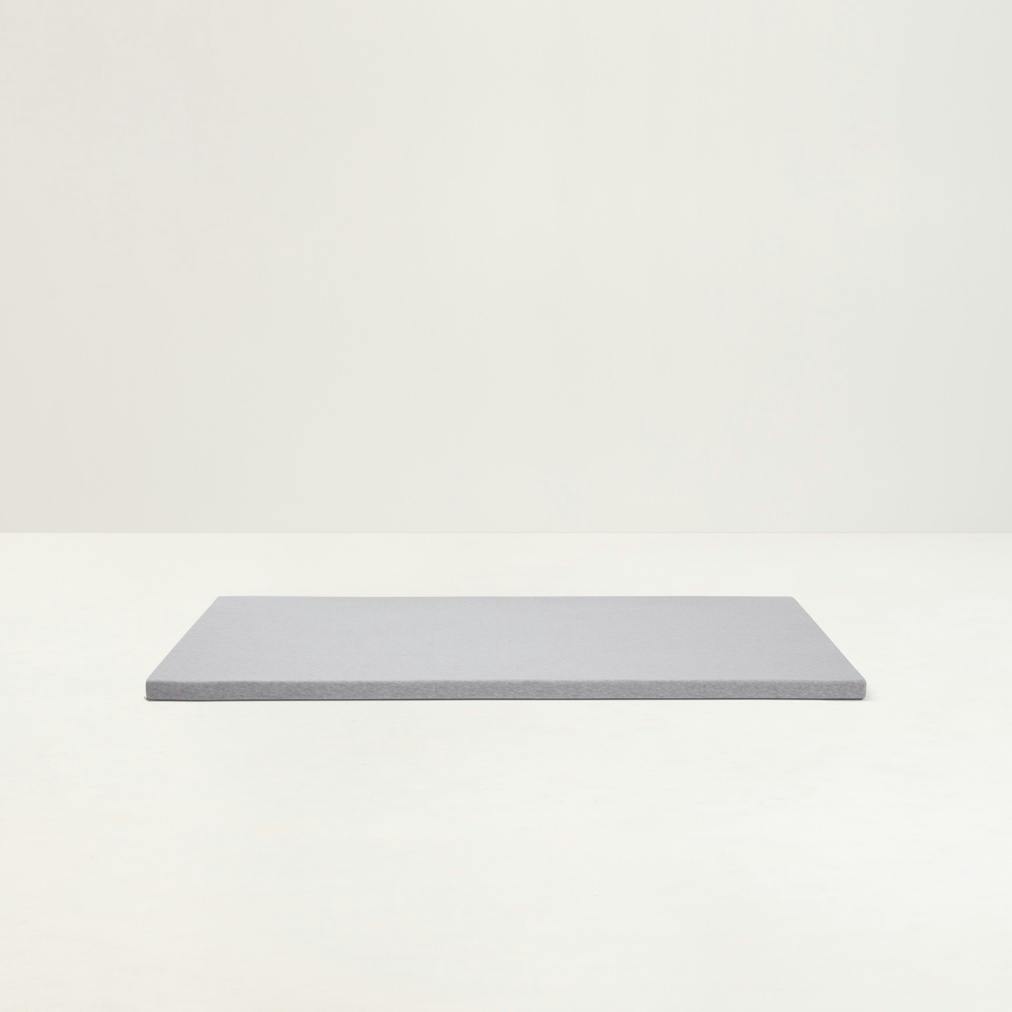 Details
Perfect for a little extra comfort
The ideal solution for those who want a firmer mattress but a softer feel
The non-skid bottom means your topper stays put all night.
Free, convenient shipping in 3 to 7 days.*
Additional fees may apply in AK and HI.
100-Night Trial + 3-Year Limited Warranty + Free Returns
This foam mattress topper is ideal for those who want to make their bed softer and to relieve pressure points on hips and shoulders. And unlike memory foam, our responsive foam keeps you at the surface to help you sleep cool all night long. We made this 2-inch topper to be compatible with most mattresses out there—not just your Tuft & Needle.

Dimensions

Twin

75"L X 39"W X 2"H

12 Lbs

Twin XL

80"L X 39"W X 2"H

12 Lbs

Box Size 12"L X 12"W X 24"H

Full

75"L X 54"W X 2"H

15 Lbs

Box Size 12"L X 12"W X 30"H

Queen

80"L X 60"W X 2"H

18 Lbs

King

80"L X 76"W X 2"H

21 Lbs

Cal King

84"L X 72"W X 2"H

21 Lbs

Box Size 14"L X 14"W X 30"H

| | | | |
| --- | --- | --- | --- |
| | Dimensions | Shipping Box Size | Shipping Weight |
| Twin | 75"L X 39"W X 2"H | 12"L X 12"W X 24"H | 12 Lbs |
| Twin XL | 80"L X 39"W X 2"H | 12"L X 12"W X 24"H | 12 Lbs |
| Full | 75"L X 54"W X 2"H | 12"L X 12"W X 30"H | 15 Lbs |
| Queen | 80"L X 60"W X 2"H | 14"L X 14"W X 30"H | 18 Lbs |
| King | 80"L X 76"W X 2"H | 14"L X 14"W X 30"H | 21 Lbs |
| Cal King | 84"L X 72"W X 2"H | 14"L X 14"W X 30"H | 21 Lbs |

Materials

Luxe Cover

We covered the topper in a smooth polyester-blend that keeps your sheets from bunching.

Non-Skid Bottom

Silicone beading on the bottom of the Mattress Topper prevents it from moving around a lot.

Responsive Foam

We use our responsive open-cell foam that remains breathable, cushy, and supportive.

Care

Not washable.
Spot clean when necessary.

Shipping

Ships free in a conveniently-sized box directly to your doorstep in 2 to 5 business days.

Warranty

We have made a product that we believe in so much that we offer the easiest warranty we could come up with. We offer a 3-year limited warranty that covers manufacturing and workmanship defects in the mattress. If you do notice anything out of the ordinary, simply reach out to us at help@tn.com or (877) 842-2586 and we'll work with you to find a solution.

Returns

All of our products come with a 100-Night Sleep Trial, and a hassle-free return process. If our mattress topper isn't meeting your expectations, simply reach out to us at help@tn.com or (877) 842-2586.

CertiPUR-US®

The foam in our topper mattress pad is CertiPUR-US® certified. CertiPUR-US®, a 3rd-party foam certifier, to be free from known harmful chemicals and gasses. More specifically, our foams are tested to be free from ozone depleters, PBDE flame retardants, heavy metals, formaldehyde, phthalates, and low VOC (Volatile Organic Compound) emissions for indoor air quality (less than 0.5 parts per million). For more information, check out CertiPUR-US®'s website here.

UL GREENGUARD Gold Certification

We have the UL GREENGUARD Gold Certification for the topper. GREENGUARD Certified products aid in the creation of healthier indoor environments, and release fewer pollutants that can contribute to health issues including asthma and other respiratory issues. This GREENGUARD label validates that the topper is low-emitting and supports healthy indoor environments. UL is a global independent safety science company with more than a century of expertise innovating safety solutions. For more information, check out the GREENGUARD Certification website here.

Intertek's Clean Air Certification

Our mattress pad topper has been awarded Intertek's Clean Air Certification which tests and certifies products specifically for indoor air quality compliance to LEED EQ Low-Emitting Materials credit.

When should I use a topper?

Most use a topper to provide additional pressure relief and softness, when their current sleep setup is too firm. While it won't help make a bad mattress better, it can help create a softer feel on a good mattress without purchasing a new one entirely.

You can learn more about our topper and its best uses on our blog, linked here.

Should I buy a topper to go with my Tuft & Needle mattress?

Many customers find their Tuft & Needle mattresses fit their needs without the use of a topper to provide additional softness.

If you find that after breaking in the mattress over a couple of weeks it's still a bit too firm for your needs, please reach out to our Customer Experience team for possible solutions. You can reach us at 877-842-2586.

Read all FAQs
Our promise to you.
We disrupted a $15 billion industry armed with two things: an amazing product and an incredible customer experience. Today, we continue to make thoughtfully-designed products to make sleep a priority for our customers so they Wake Up Better™.
We believe your experience is of the utmost importance, which is why you can always rely on the Tuft & Needle Promise.
Our Brand Values
100-night trial

Hassle-free limited warranty

Quick, simple financing

Free shipping and returns*

Additional fees may apply in AK and HI.

Award-winning customer service