Down Alternative Duvet Insert
Our high-quality duvet filled with down alternative that won't stick or clump together.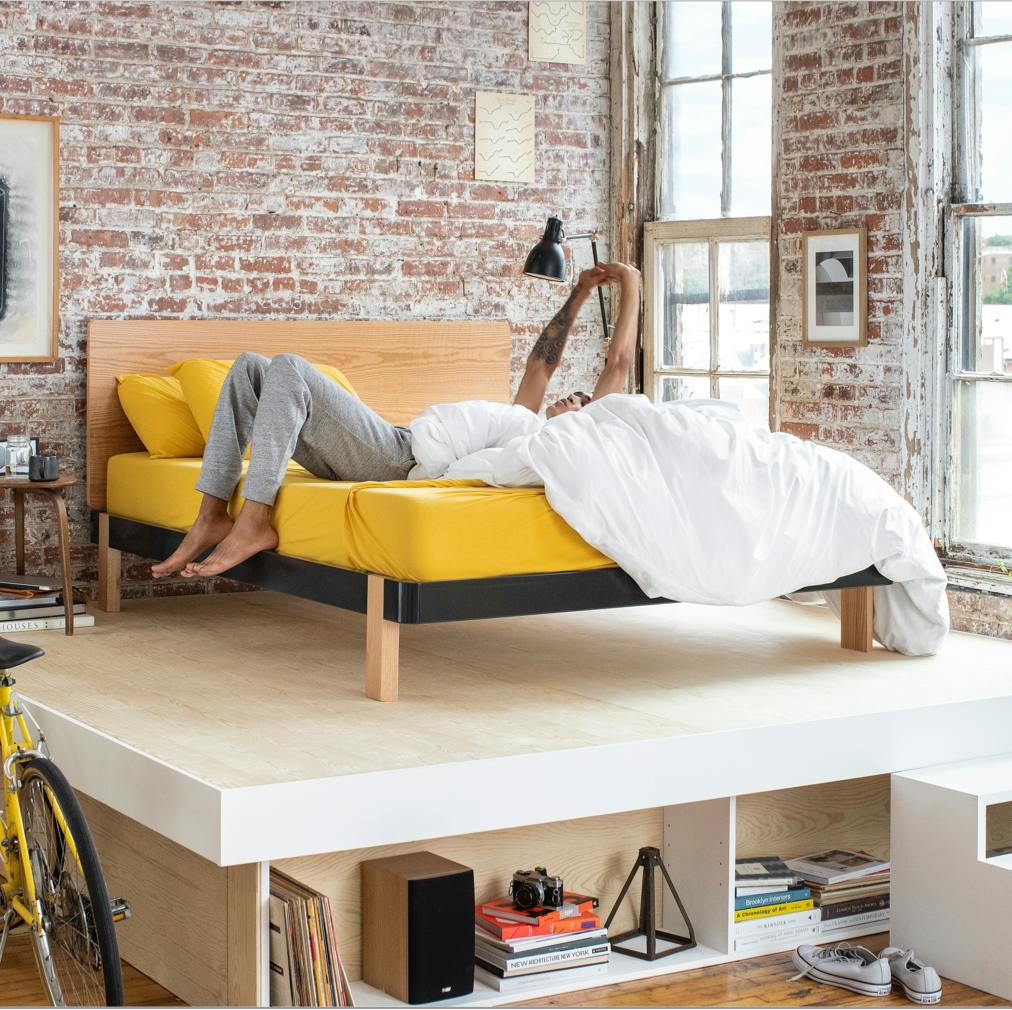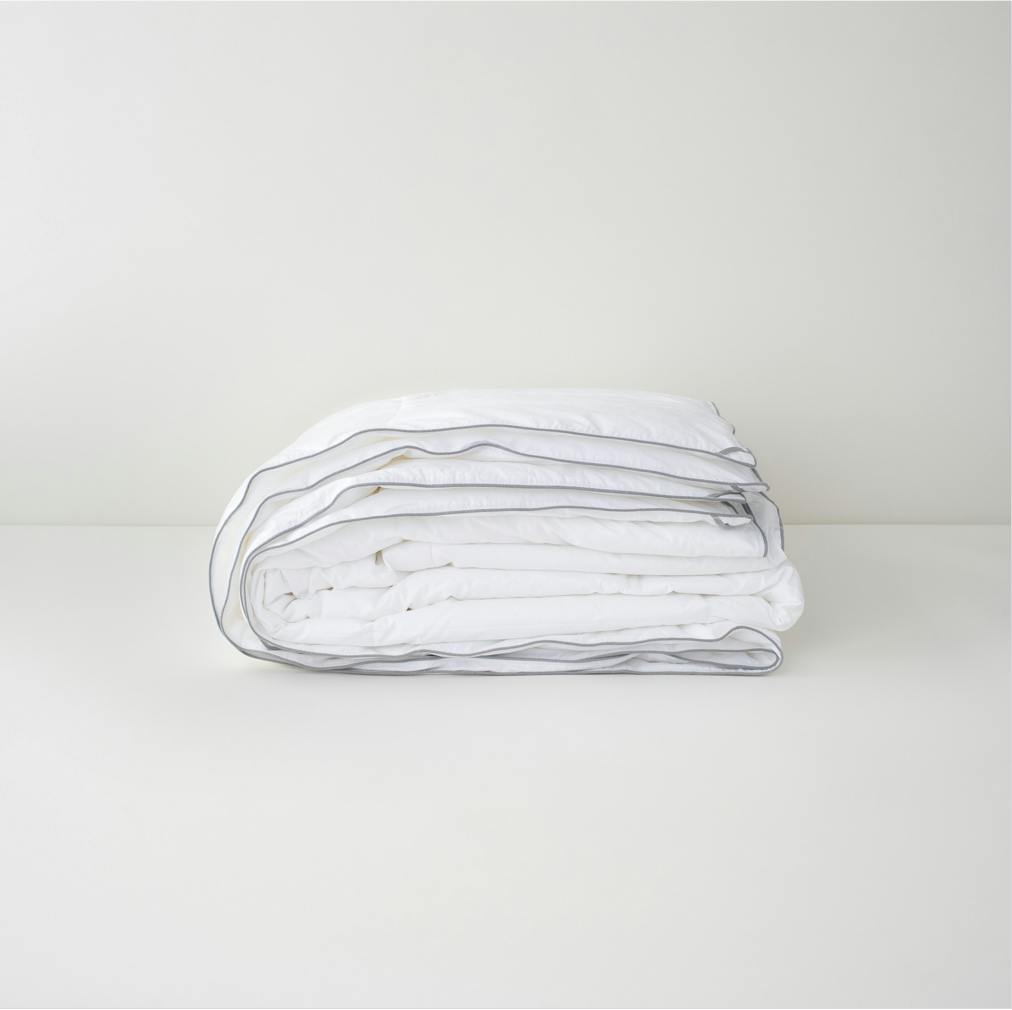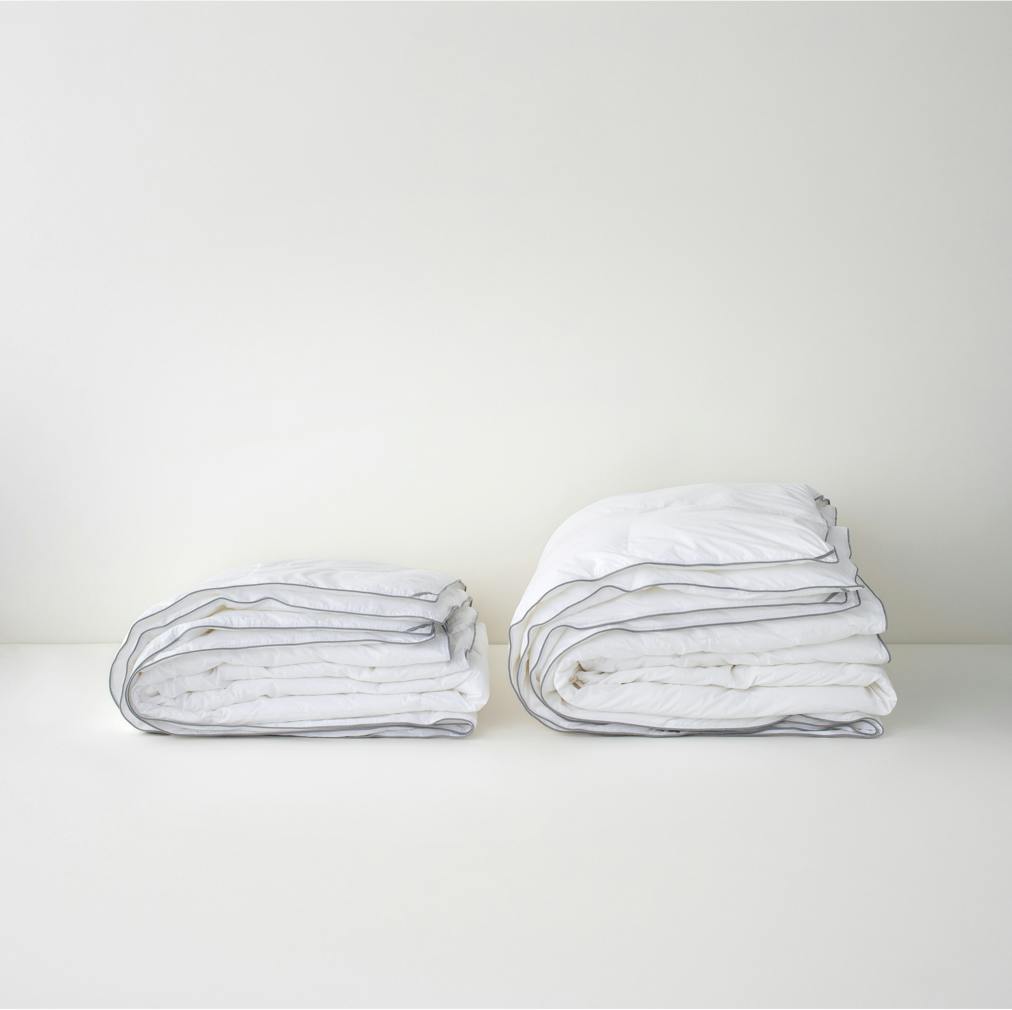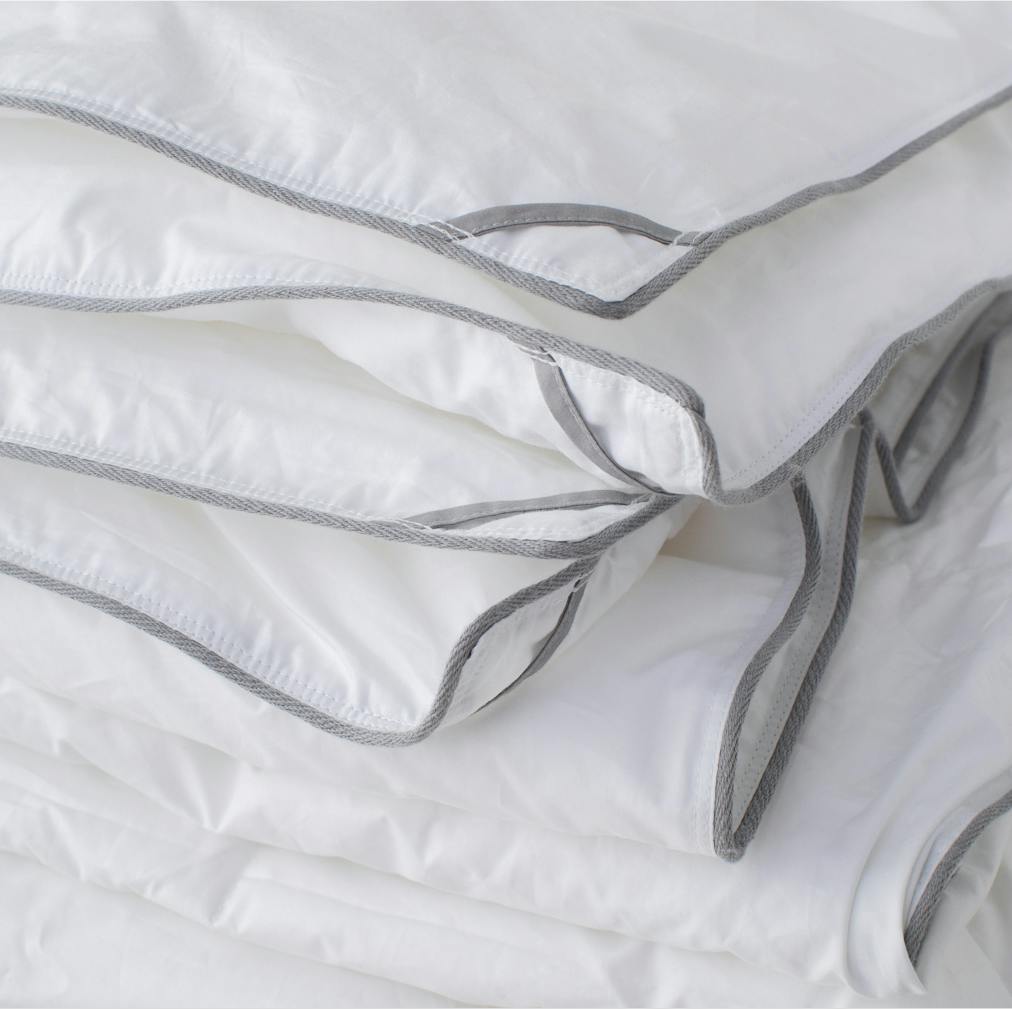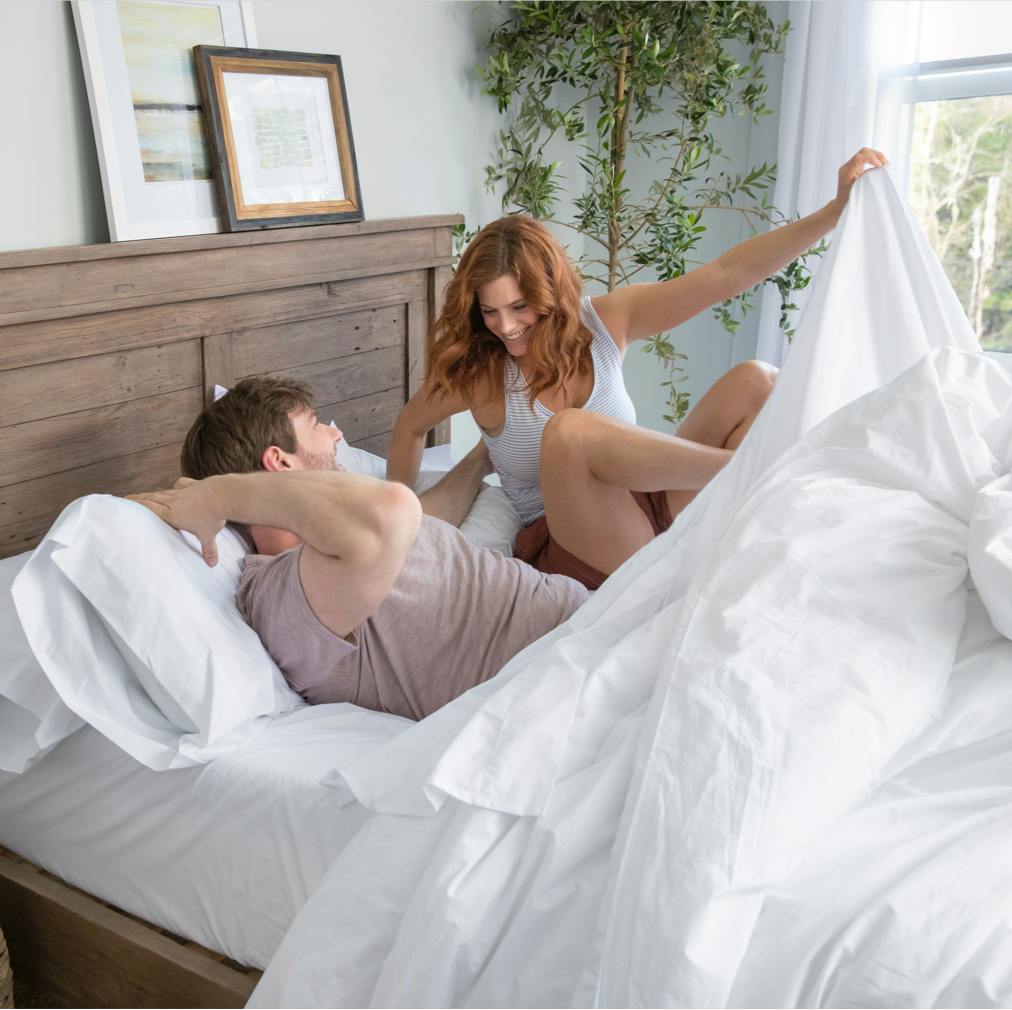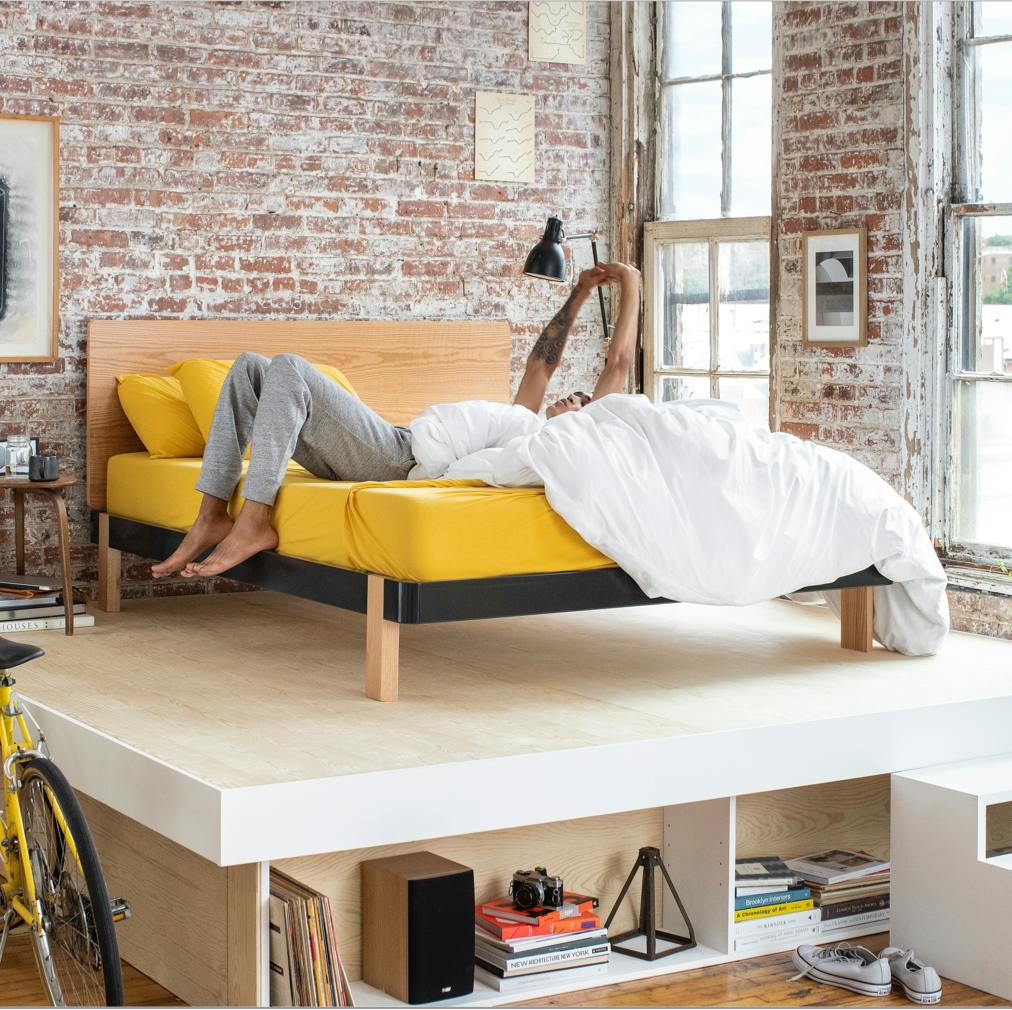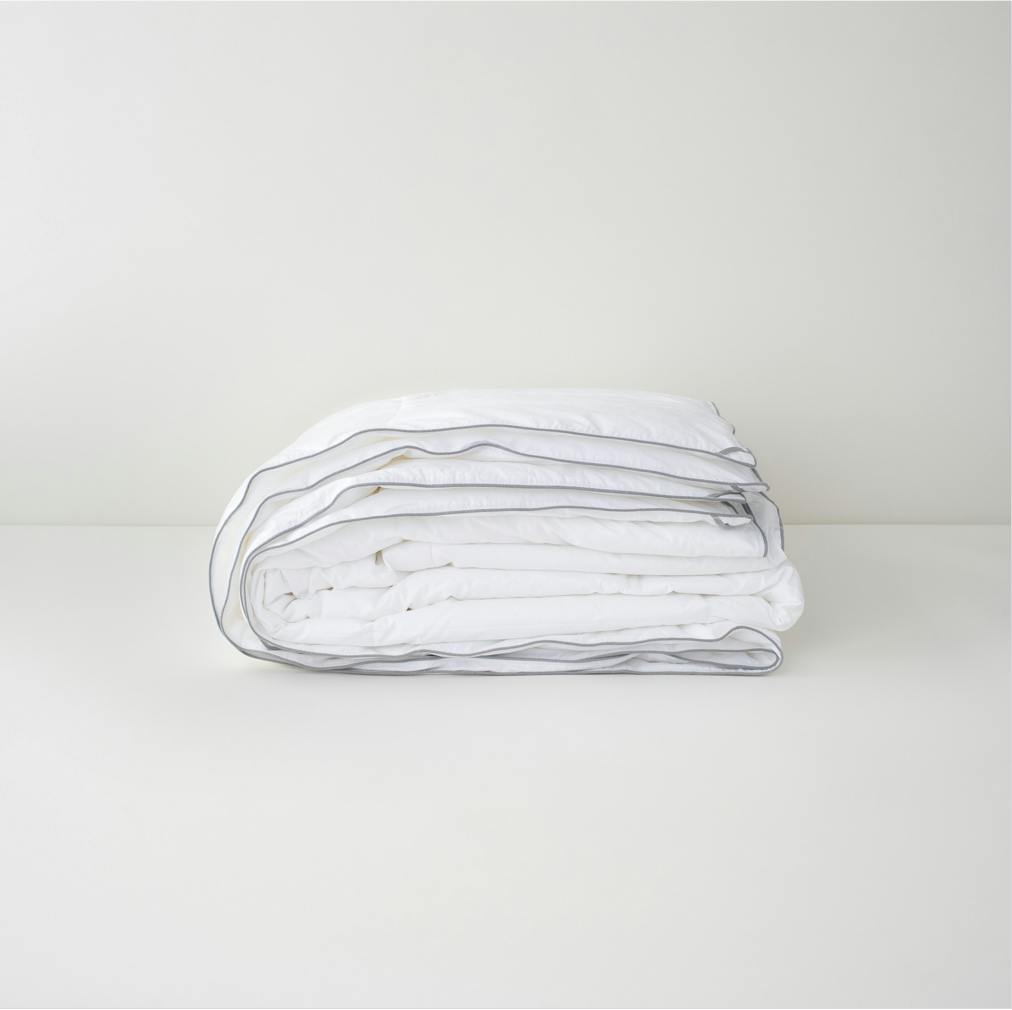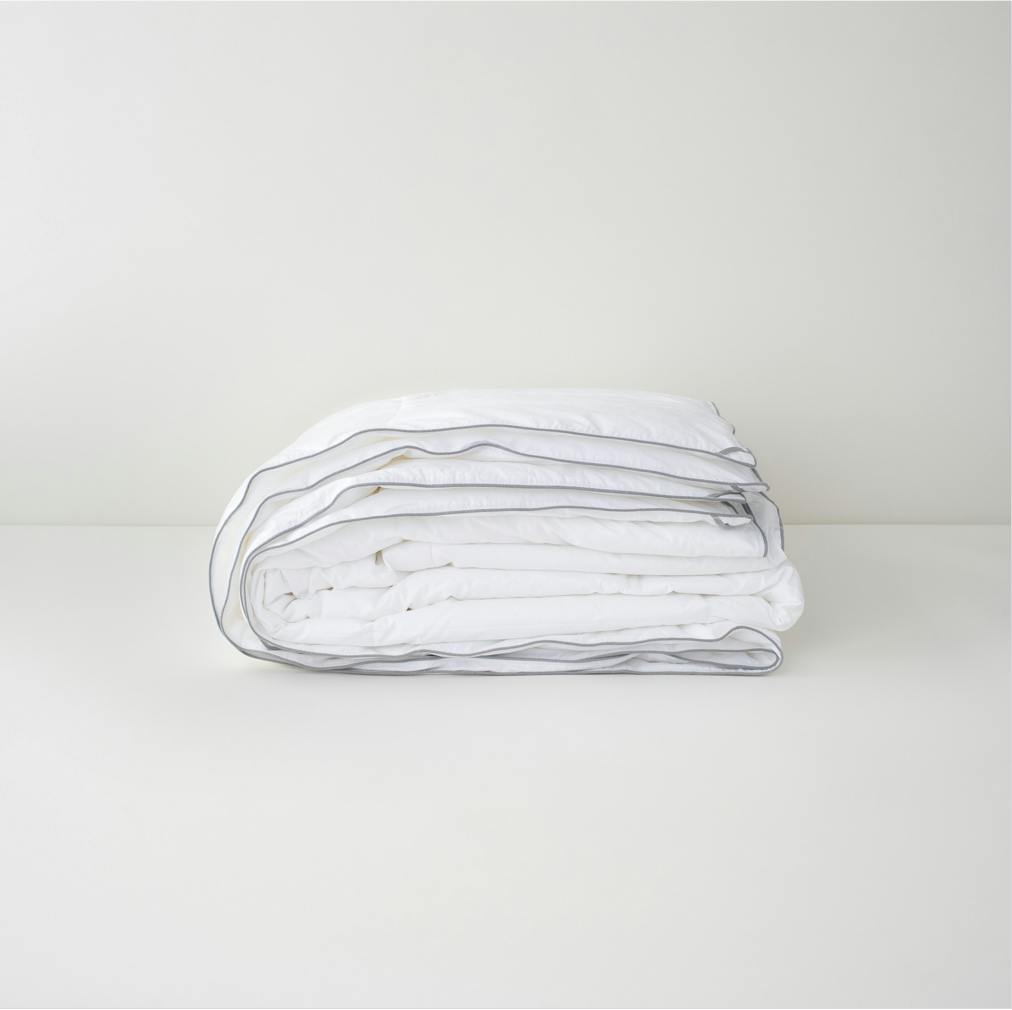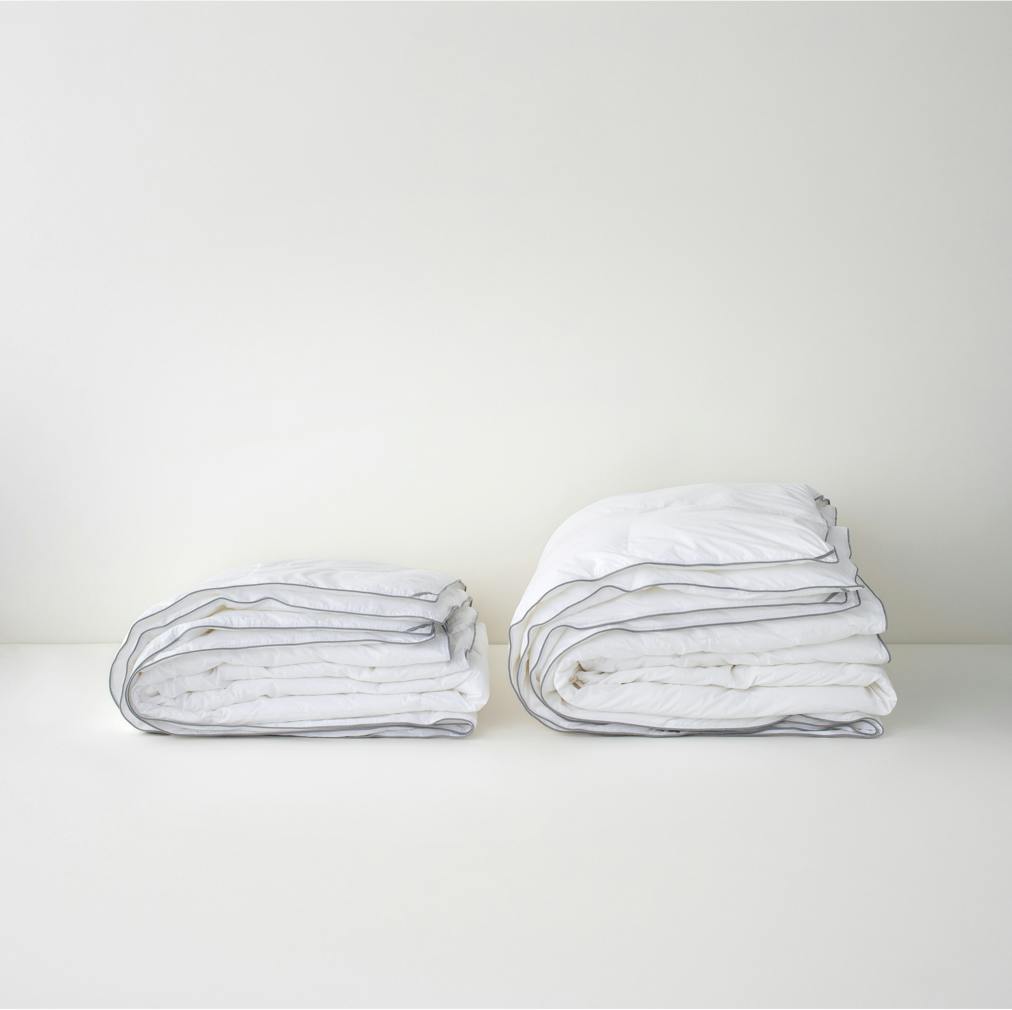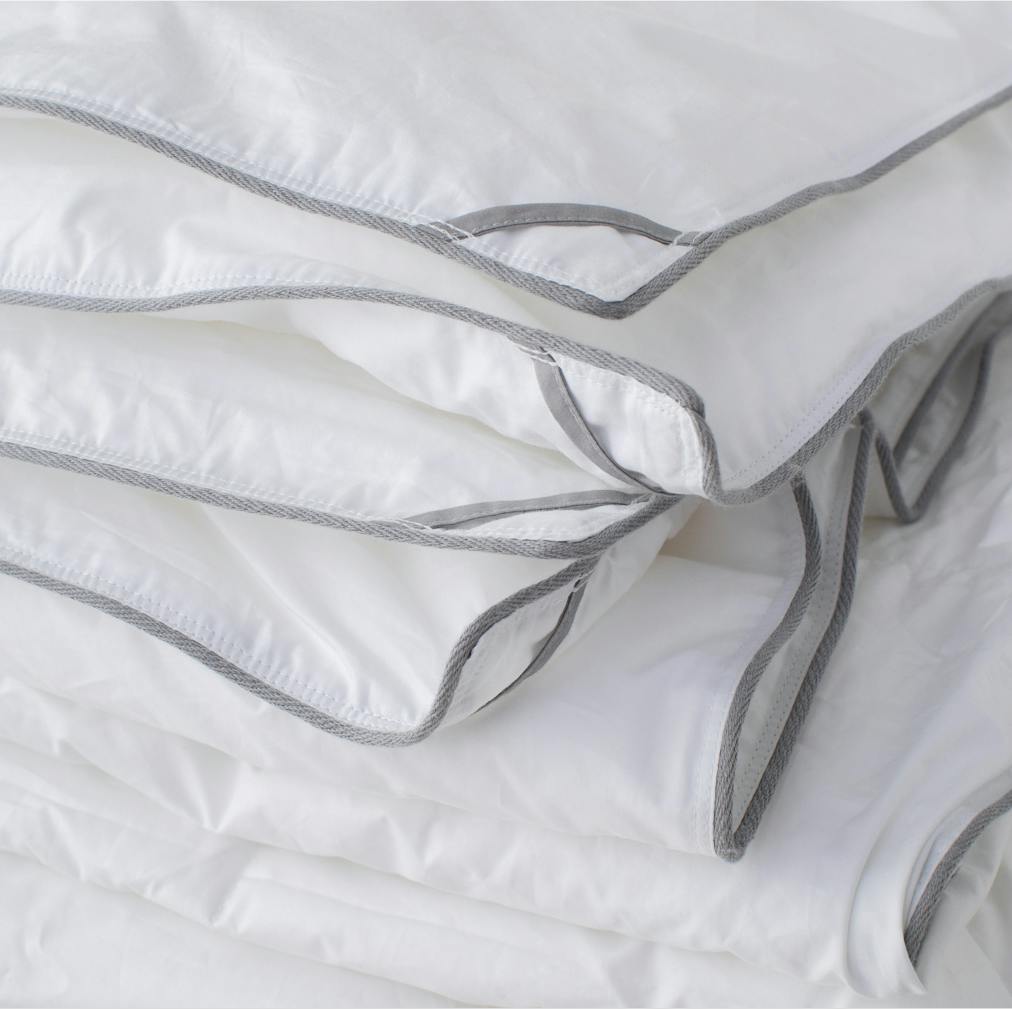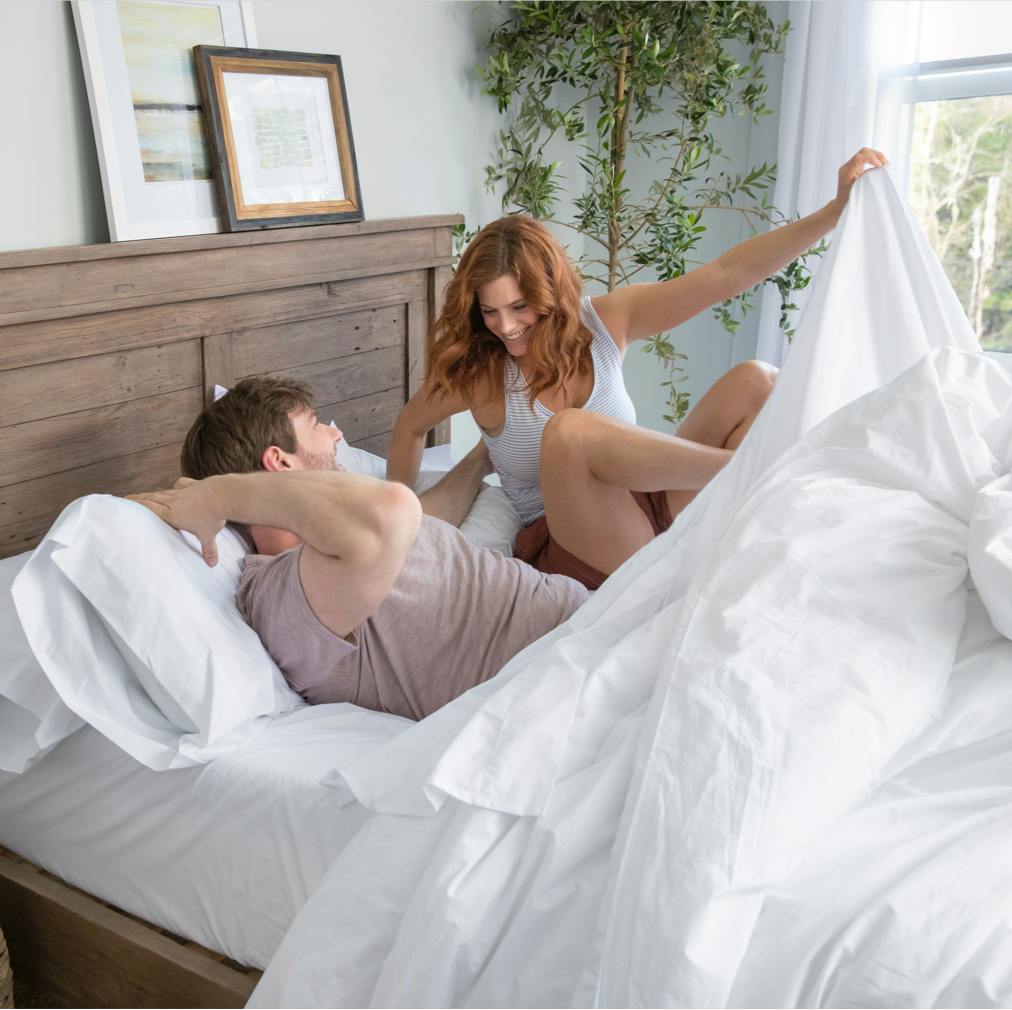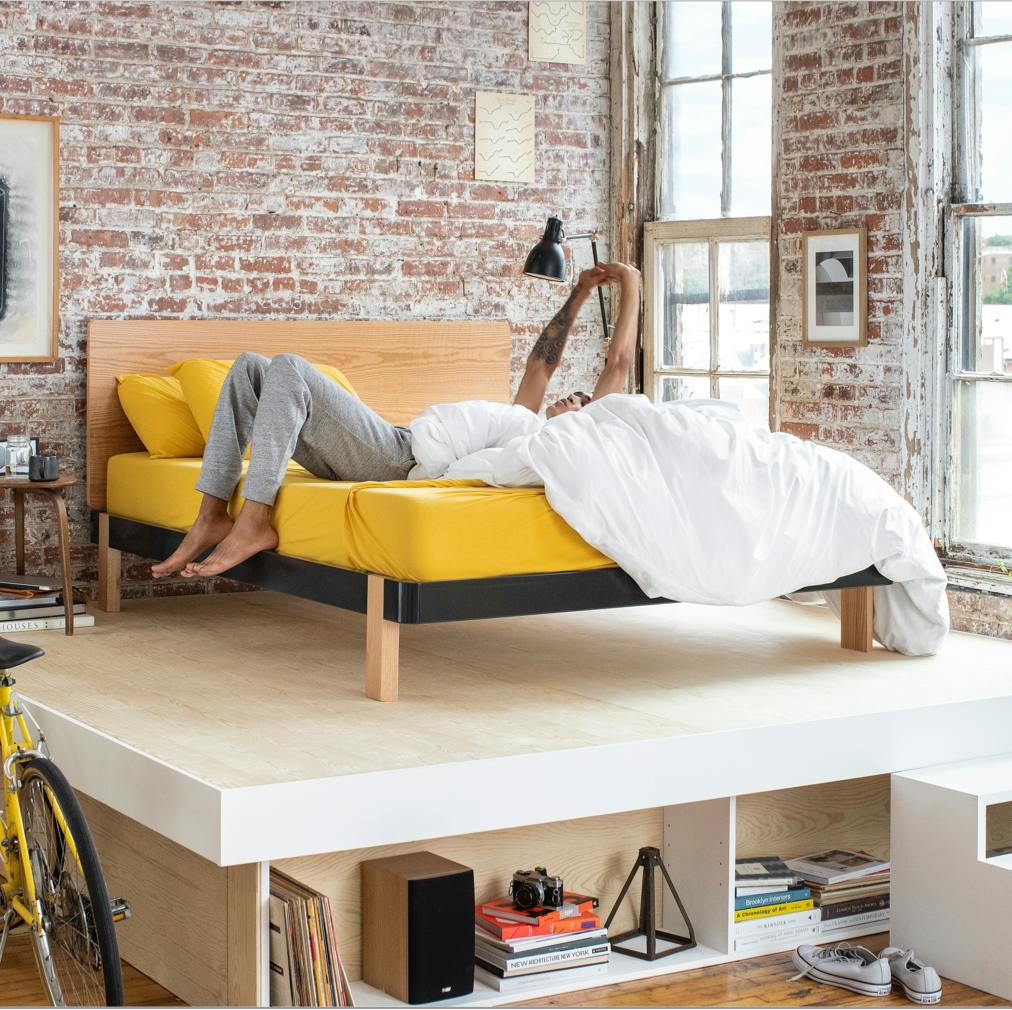 Details
Luxurious sleep, down alternative
Two different weights means temperature control is in your hands
Made of lightweight down alternative that won't clump in one spot
Free, convenient shipping in 3 to 7 days.*
Additional fees may apply in AK and HI.
100-Night Trial + 2-Year Limited Warranty + Free Returns
We created our Down Alternative Duvet Insert with high quality polyester fill to maintain its loftiness and resist flattening over time. Available in light weight and medium weight, you get to choose the comforter that works best for you. We purposefully oversized this duvet insert so your partner doesn't have to keep losing the nightly battle for covers.

Dimensions

Twin / Twin XL

88"W X 68"L

7 Lbs

Full / Queen

98"W X 98"L

8 Lbs

King / Cal King

98"W X 116"L

9 Lbs

Box Size 19"W X 20"L X 13"H

| | | | |
| --- | --- | --- | --- |
| | Dimensions | Shipping Box Size | Shipping Weight |
| Twin / Twin XL | 88"W X 68"L | 19"W X 20"L X 13"H | 7 Lbs |
| Full / Queen | 98"W X 98"L | 19"W X 20"L X 13"H | 8 Lbs |
| King / Cal King | 98"W X 116"L | 19"W X 20"L X 13"H | 9 Lbs |

Note: Our duvet is purposefully oversized because our significant others were tired of losing the nightly battle for the covers.

Materials

Polyester Fill

The high quality fill of this Down Alternative Duvet won't stick or clump together.

Considered Construction

Sewn-through construction for light weight; baffle-box construction for medium weight.

100% Cambric Cotton Shell

Keeping this duvet insert light and breathable, we chose cotton for the shell.

Corner Duvet Loops

Keep your duvet insert in place by tying your duvet cover to the corner duvet loops.

Care

Wash in cold water with mild detergent.
Tumble dry on lowest heat.

Shipping

Ships free in a conveniently-sized box directly to your doorstep in 2 to 5 business days.

Warranty

We have made a product that we believe in so much that we offer the easiest warranty we could come up with. We offer a 2-year limited warranty that covers manufacturing and workmanship defects in the duvet insert. If you do notice anything out of the ordinary, simply reach out to us at help@tn.com or (877) 842-2586 and we'll work with you to figure out the problem, and make it right.

Returns

All of our products come with a 100-Night Sleep Trial, and a hassle-free return process. If our duvet inserts aren't meeting your expectations, simply reach out to us at help@tn.com or (877) 842-2586.

Standard 100 by OEKO-TEX®

The most rigorous of the certifications offered by the OEKO-TEX® Association, the Standard 100 by OEKO-TEX® means that our duvet inserts are tested free from harmful levels of more than 300 concerning chemicals, including formaldehyde.

What's the difference between a duvet, a duvet cover, and a comforter?

Duvets and comforters are made in many different styles, materials, and weights. Your choice of duvet or comforter will depend on what type of sleeper you are.

A duvet is a plain, usually solid colored, filled quilt that is the size of your bed. Duvets are usually heavier than comforters. A duvet cover is a light, often patterned/decorated shell that is meant to go over your duvet. If your duvet is the 'pillow', think of the duvet cover as the 'pillowcase'.

With a duvet cover and duvet insert, the duvet insert will only need to be washed about once a year since it isn't in direct contact with the sleeper, prolonging the life of the insert. Additionally, since patterns go in and out of style, you can simply buy a new duvet cover instead of purchasing a whole new comforter.

A comforter is a patterned or colored, lightly filled quilt that will be larger than your bed size. Comforters don't have a removable outer cover, so since it's in direct contact with the sleeper, it will need to be washed more regularly. As comforters are typically bulky, frequent washing can cause the comforter to break down more quickly.

What is the duvet made of?

Our Duvet Cover is made with 100% SUPIMA® Cotton and we use a percale weave, which allows for maximum breathability because all the yarn is evenly spaced.

Our Down Alternative Duvet Insert is made with a high-quality microfiber polyester fill in a 100% Cambric cotton shell, which keeps the fill in place.



What are the dimensions of the Down Alternative Duvet Insert?

The dimensions of the Duvet Insert are as follows:

Twin/Twin XL: 88" L x 68" W
Full/Queen: 98" L x 98" W
King/Cal King: 98" L x 116" W

Note that the Duvet Insert is slightly larger than the duvet cover. The insert fits inside of the cover, so the cover being a few inches smaller helps the insert keep its shape and stability.

Not sure what size to choose? Check out our blog post on duvet sizes here.

Read all FAQs
Cozy up with lofty comfort at an everyday price.
Free shipping and returns.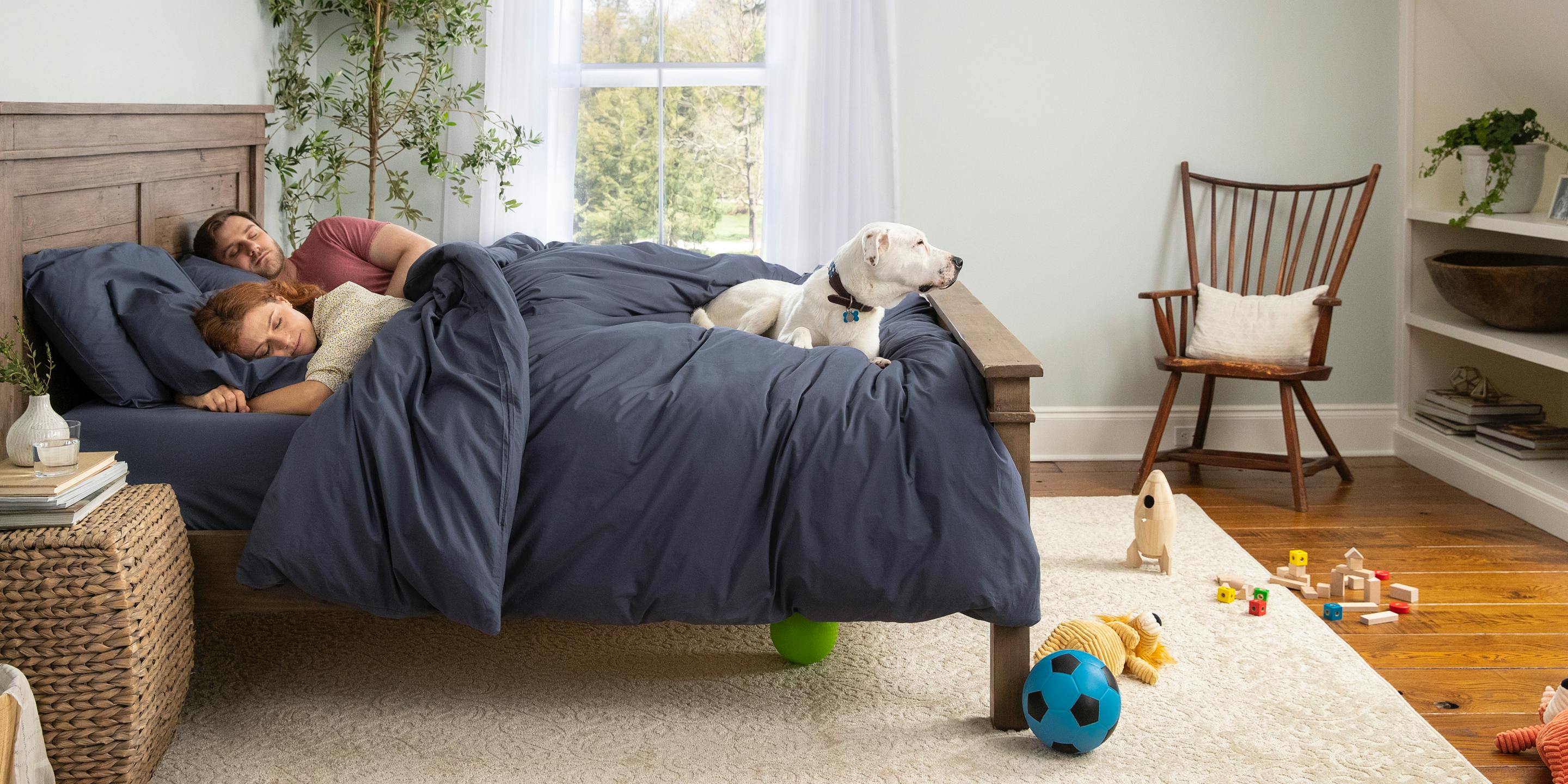 Our promise to you.
We disrupted a $15 billion industry armed with two things: an amazing product and an incredible customer experience. Today, we continue to make thoughtfully-designed products to make sleep a priority for our customers so they Wake Up Better™.
We believe your experience is of the utmost importance, which is why you can always rely on the Tuft & Needle Promise.
Our Brand Values
100-night trial

Hassle-free limited warranty

Quick, simple financing

Free shipping and returns*

Additional fees may apply in AK and HI.

Award-winning customer service