White Noise Machine
An exclusive from T&N + SNOOZ
Adjustable white noise for restless sleepers, babies, and pets. The ideal hush for the whole home.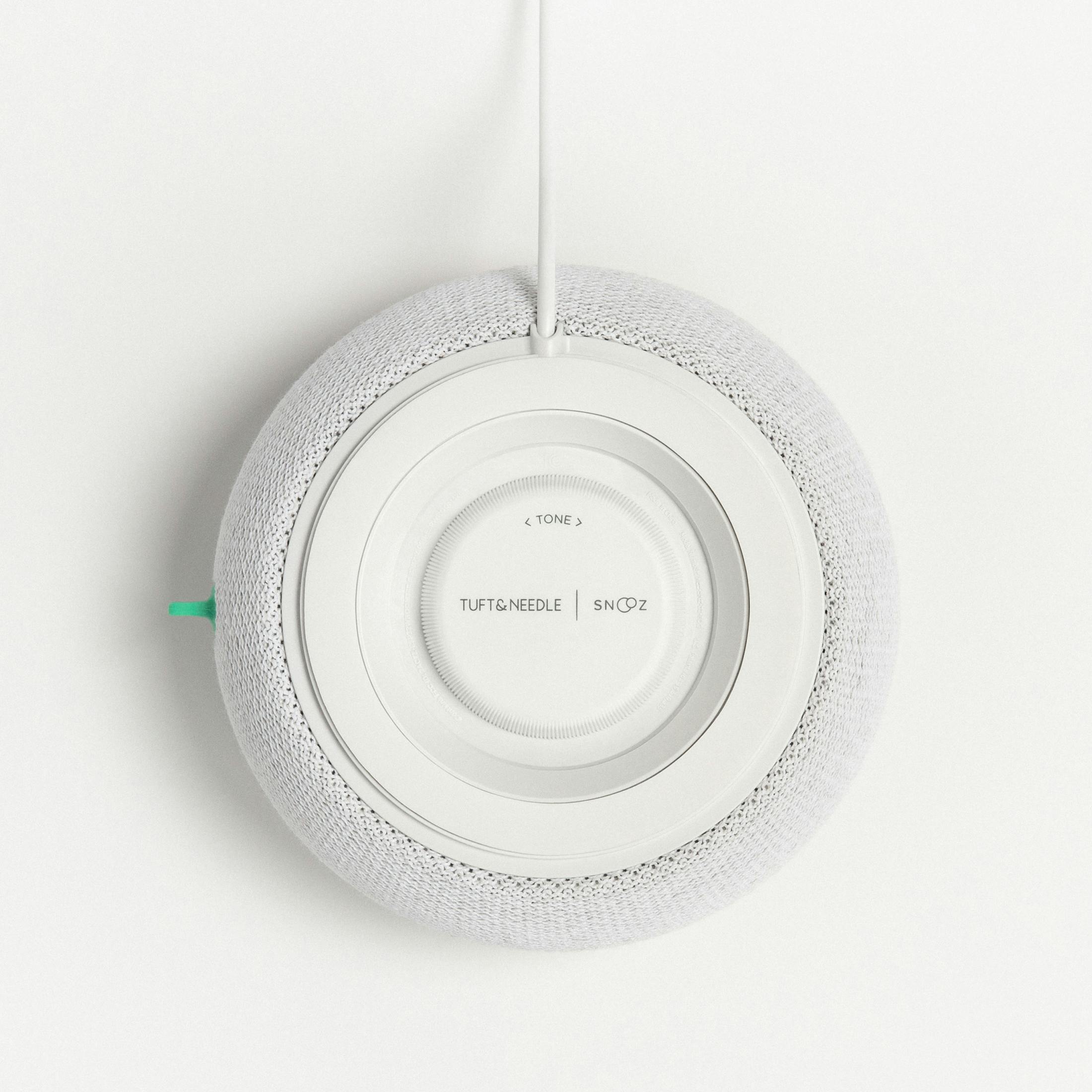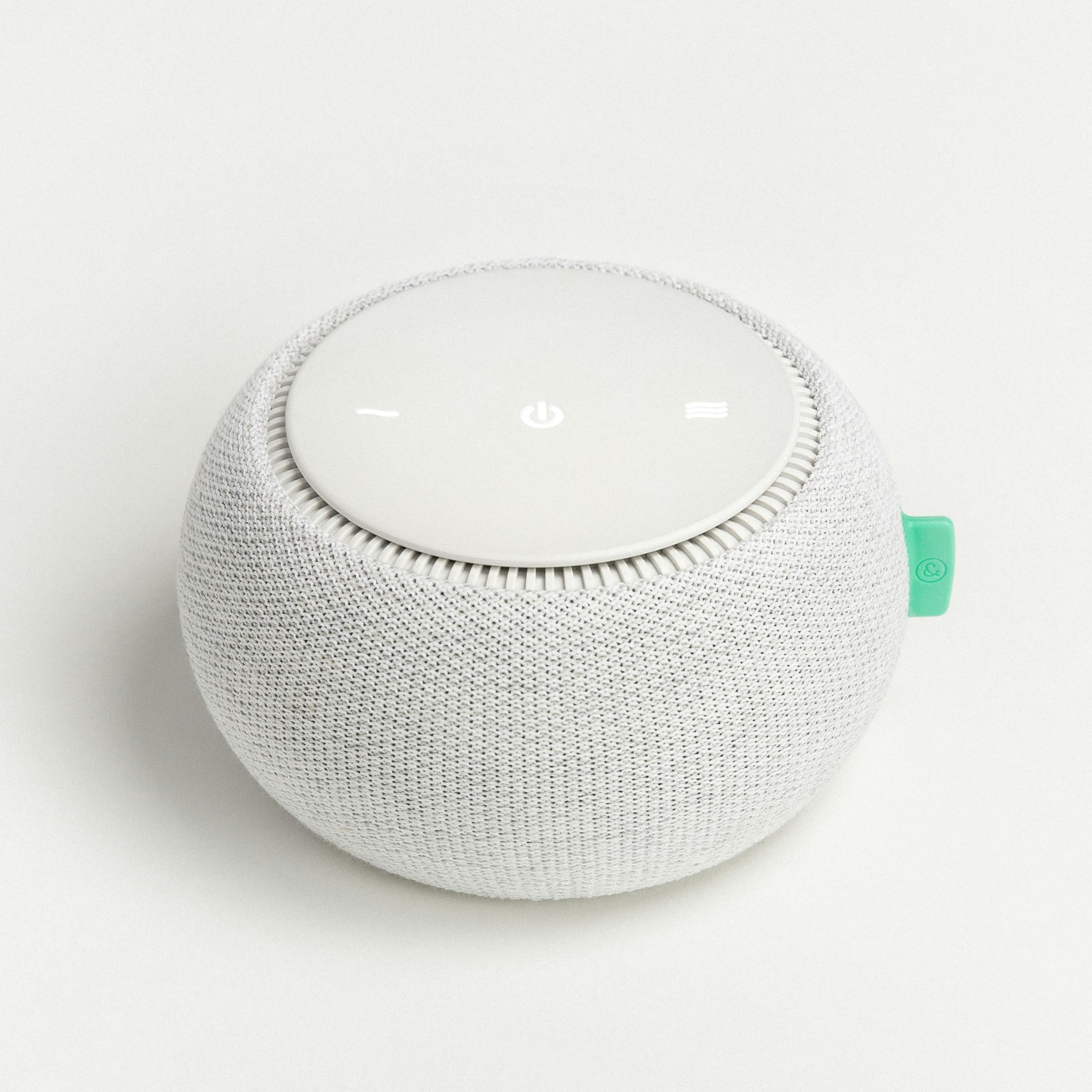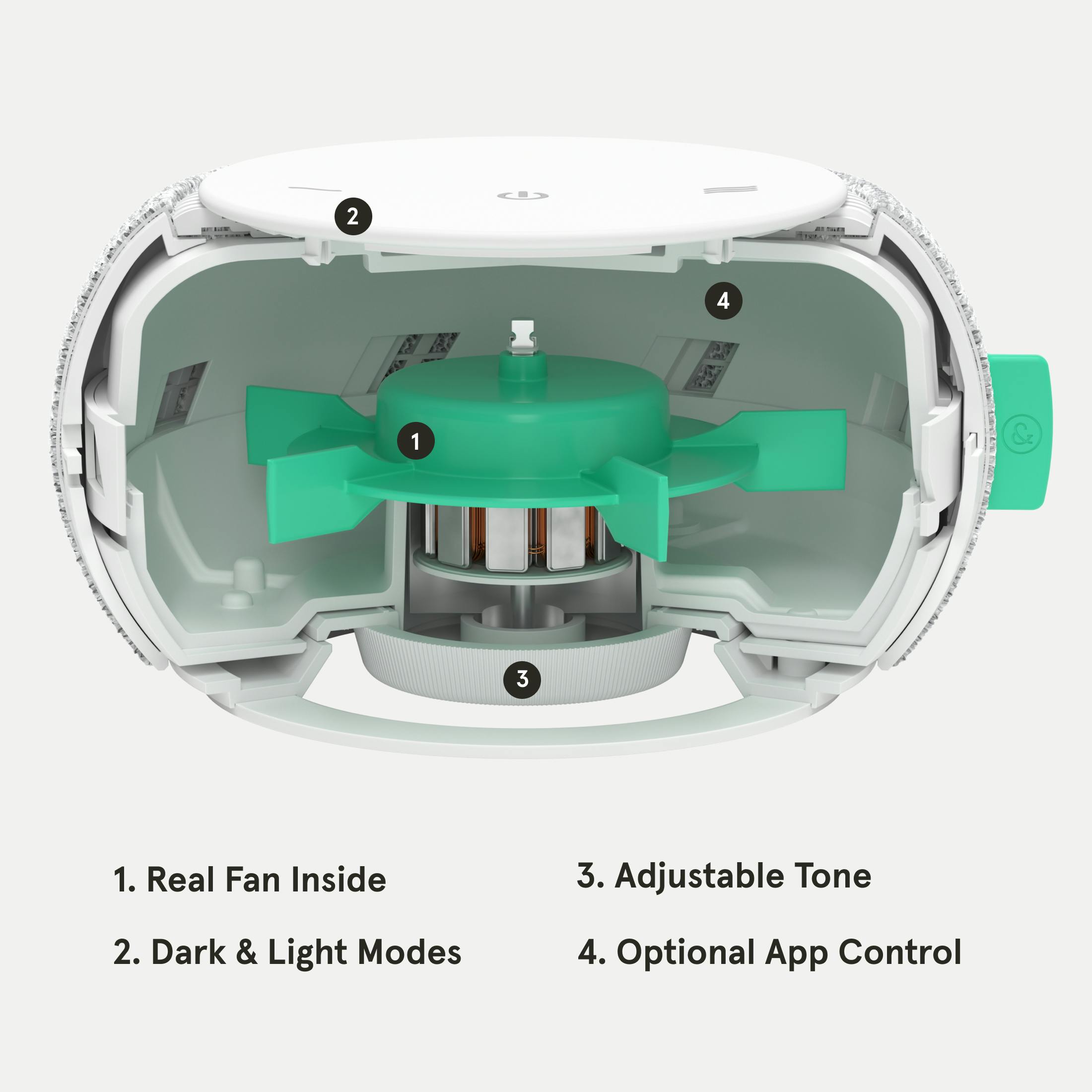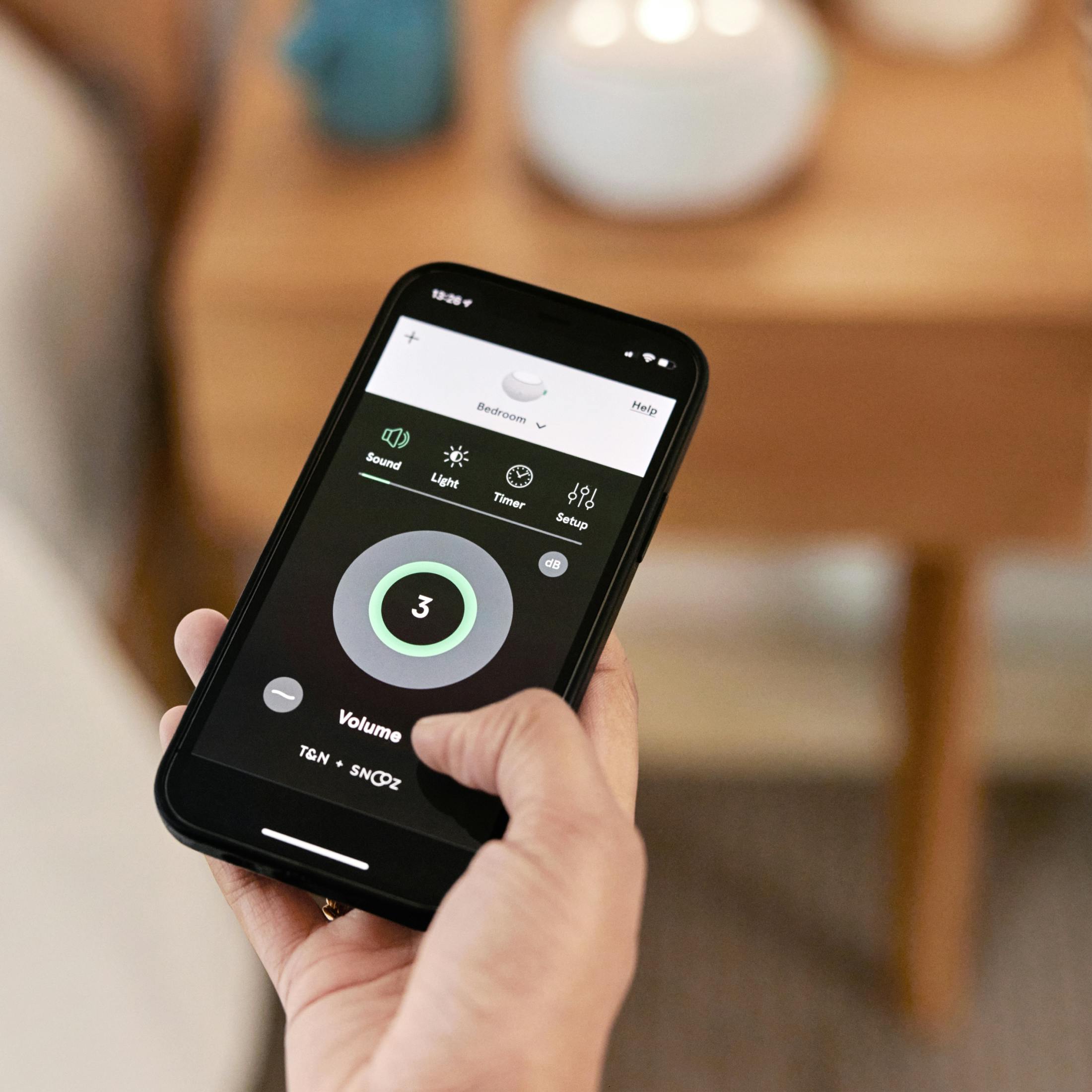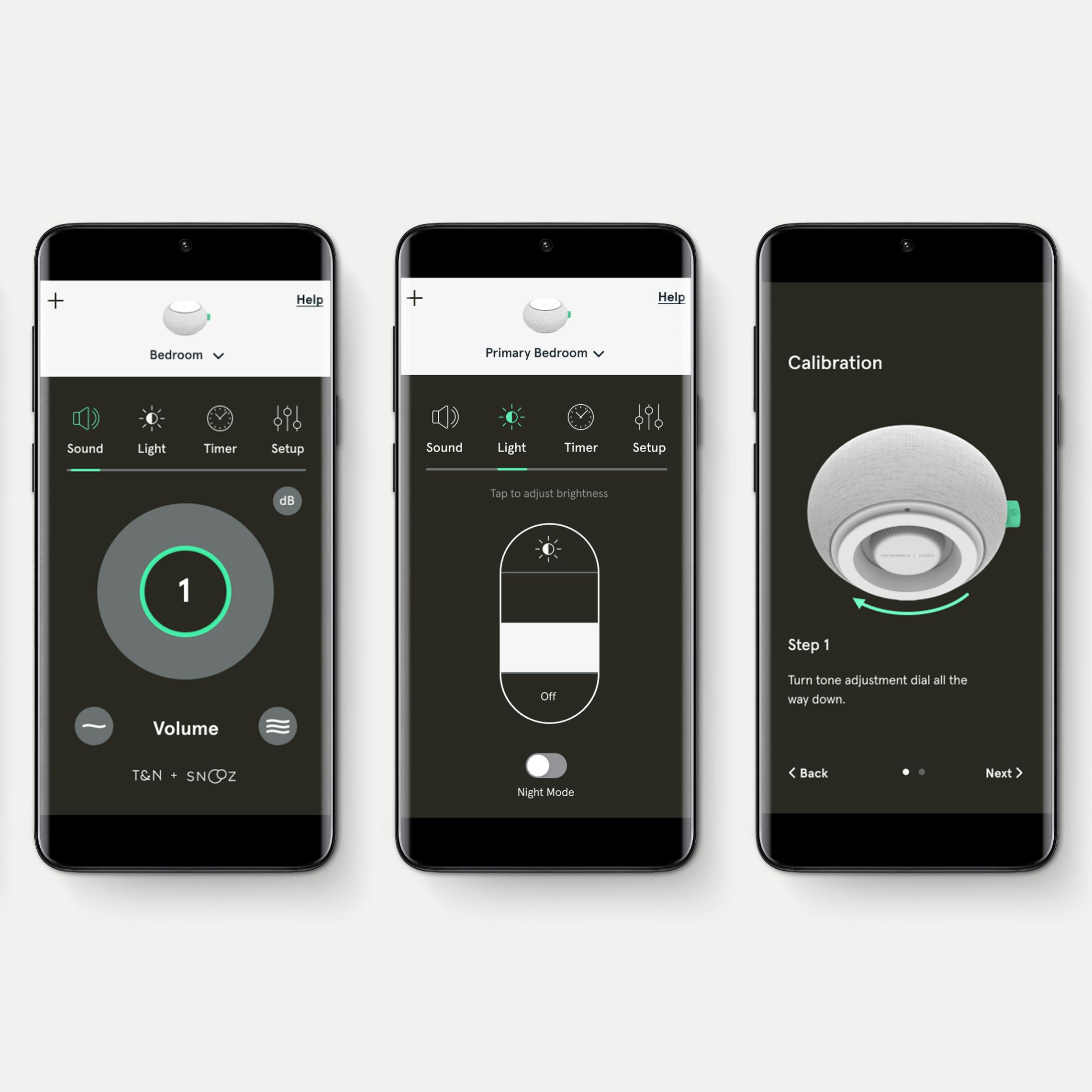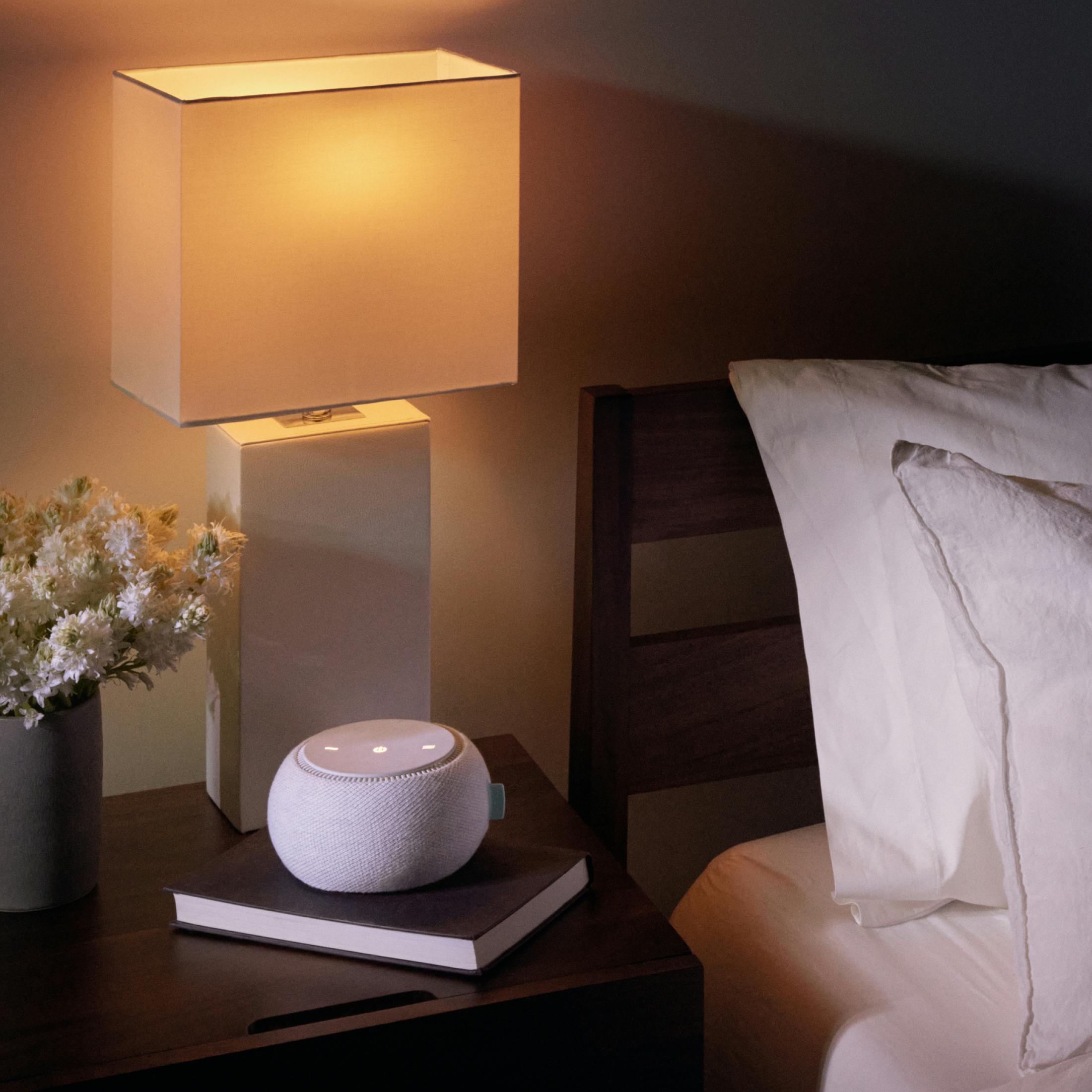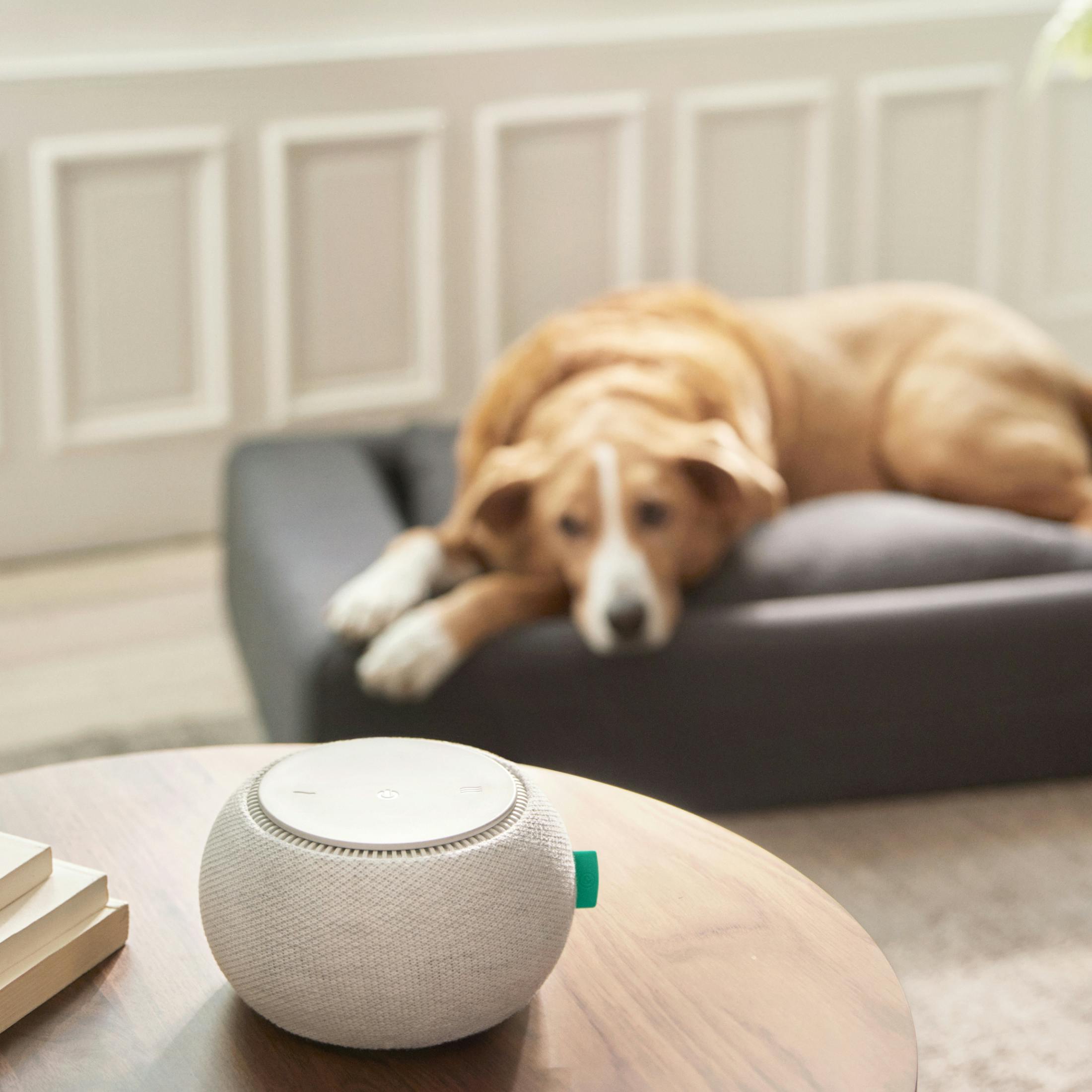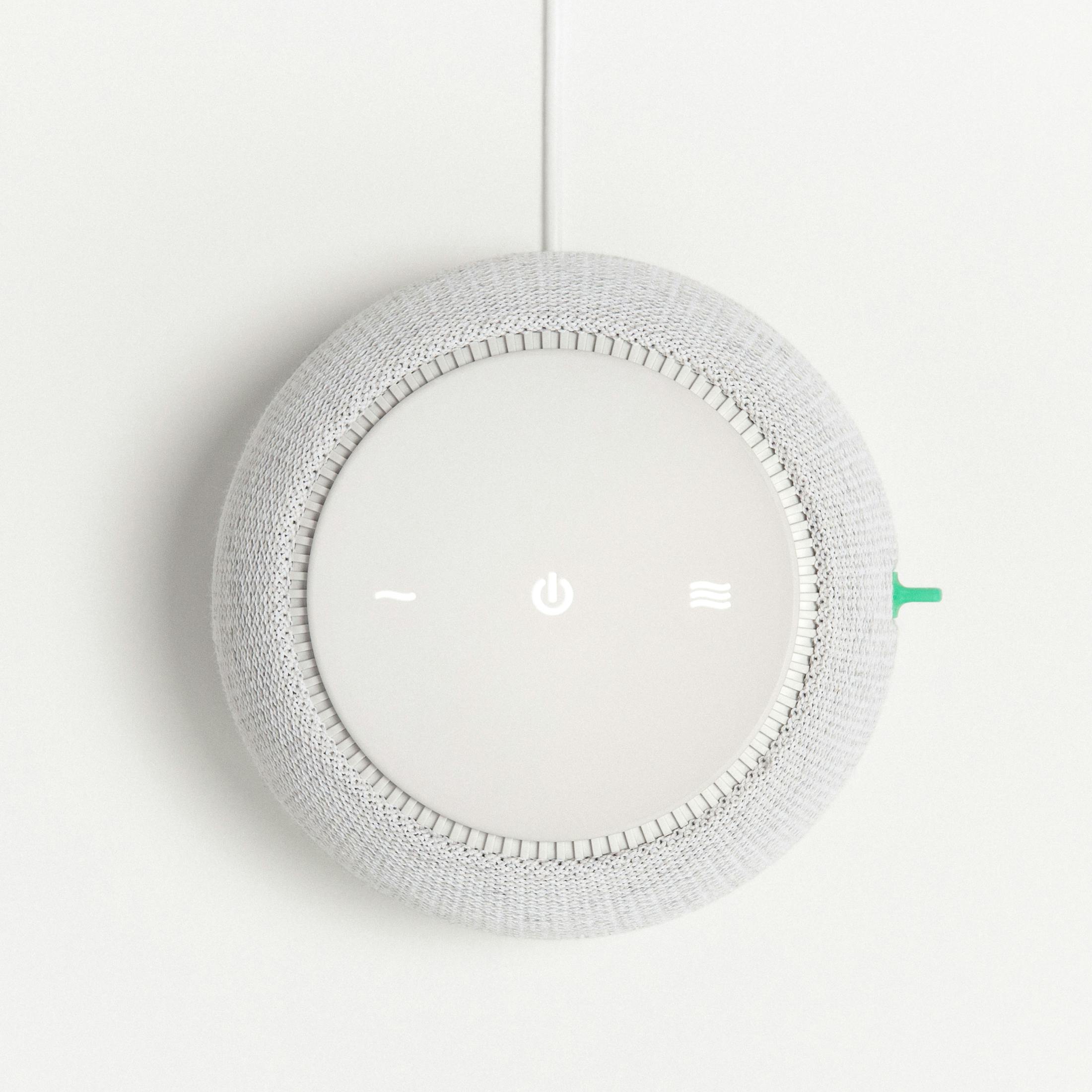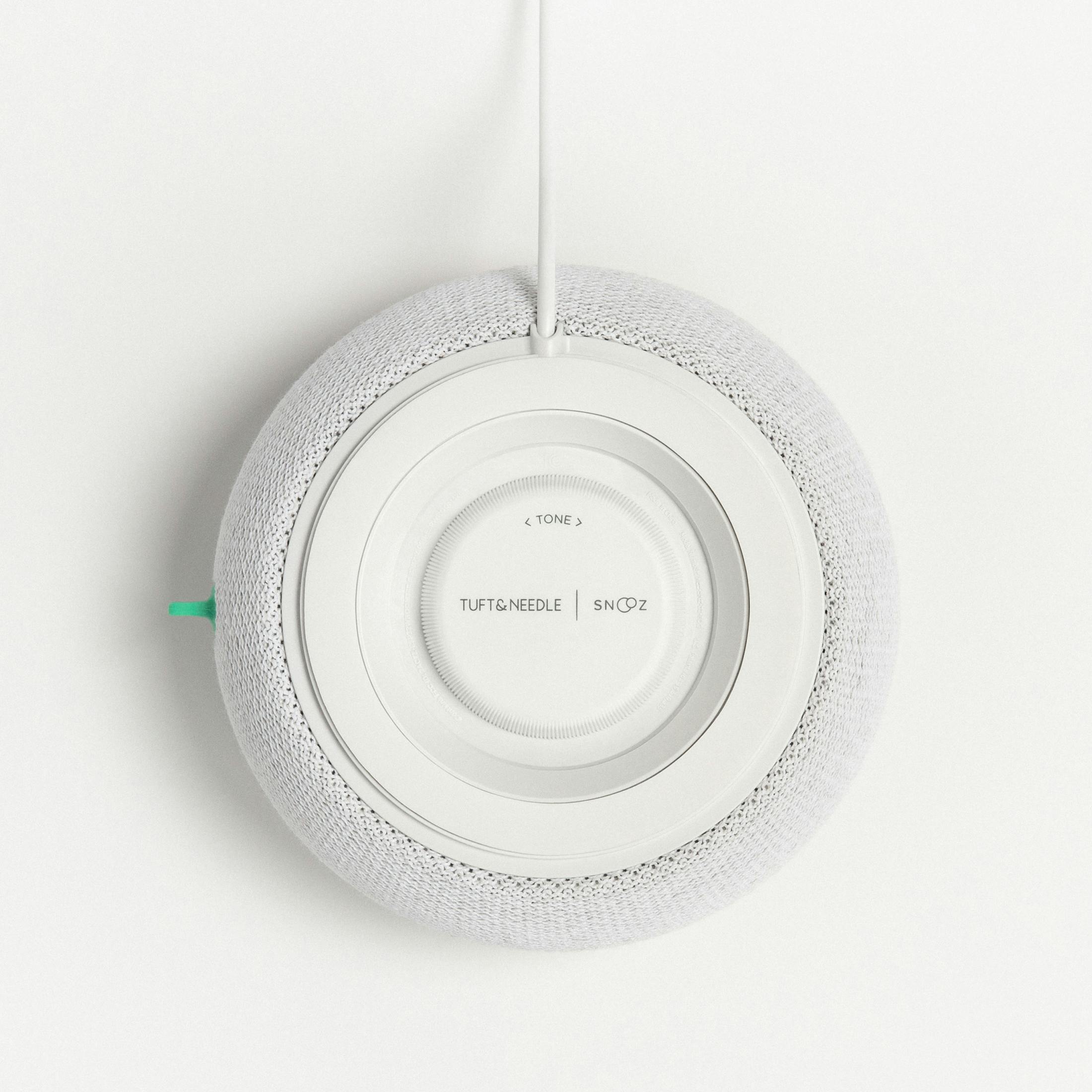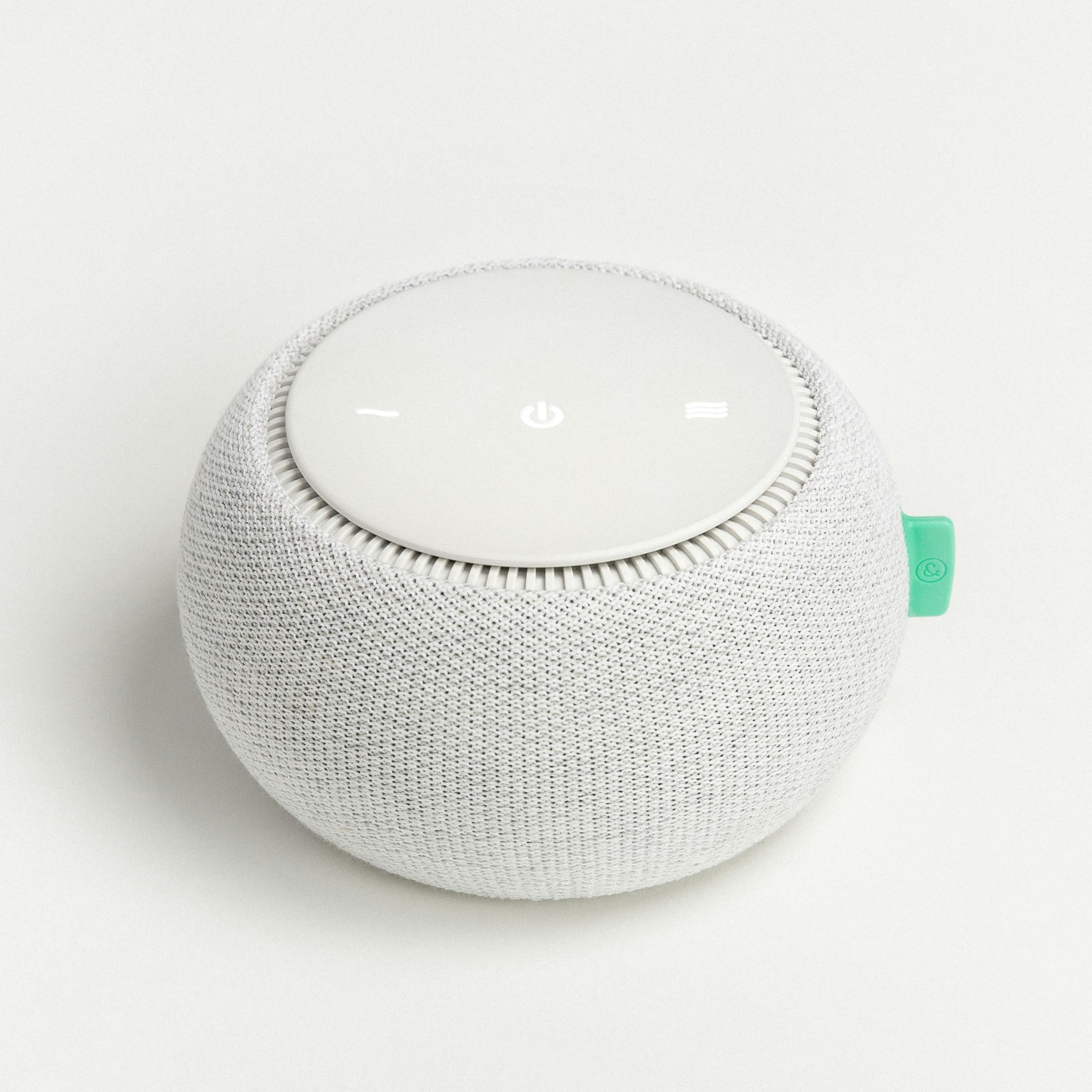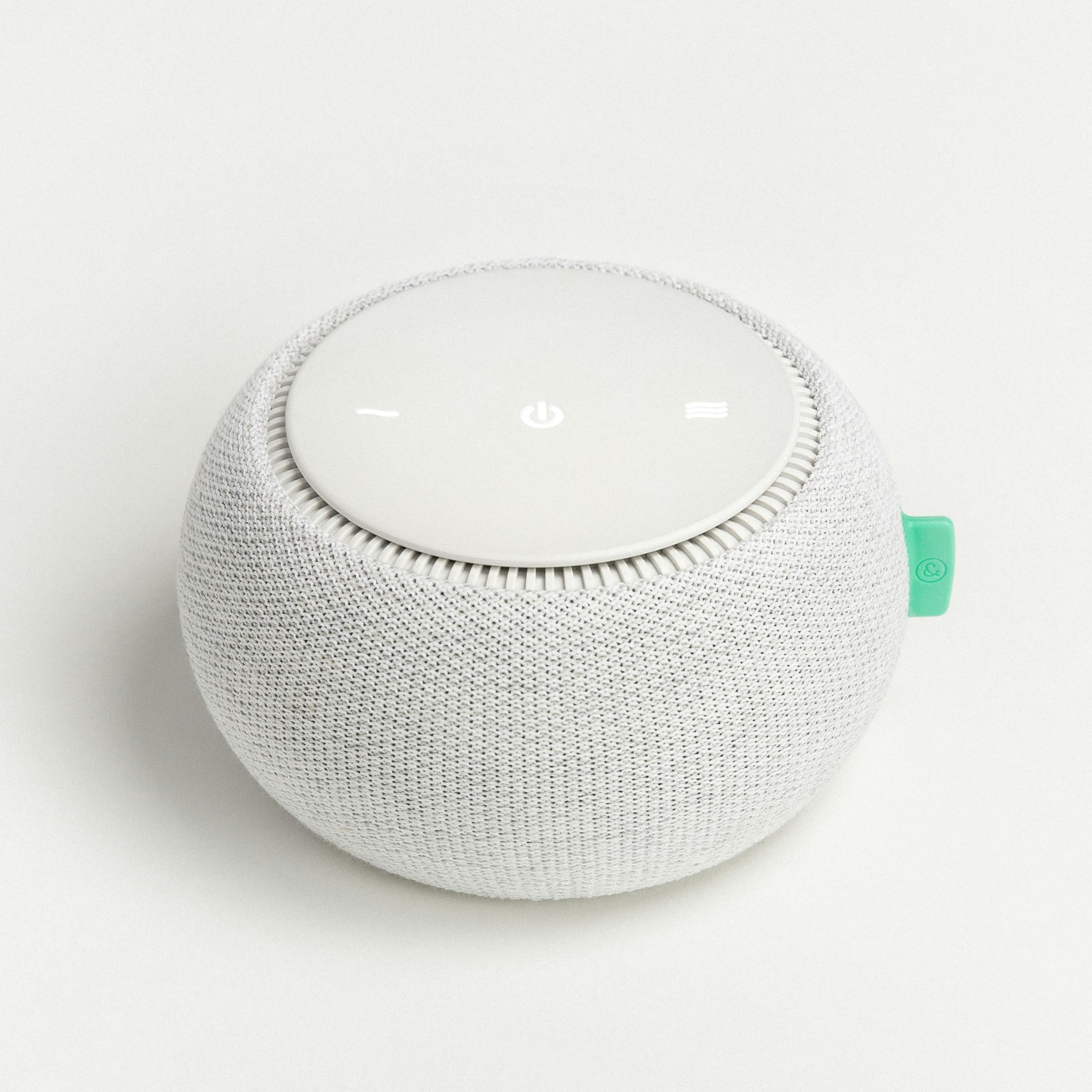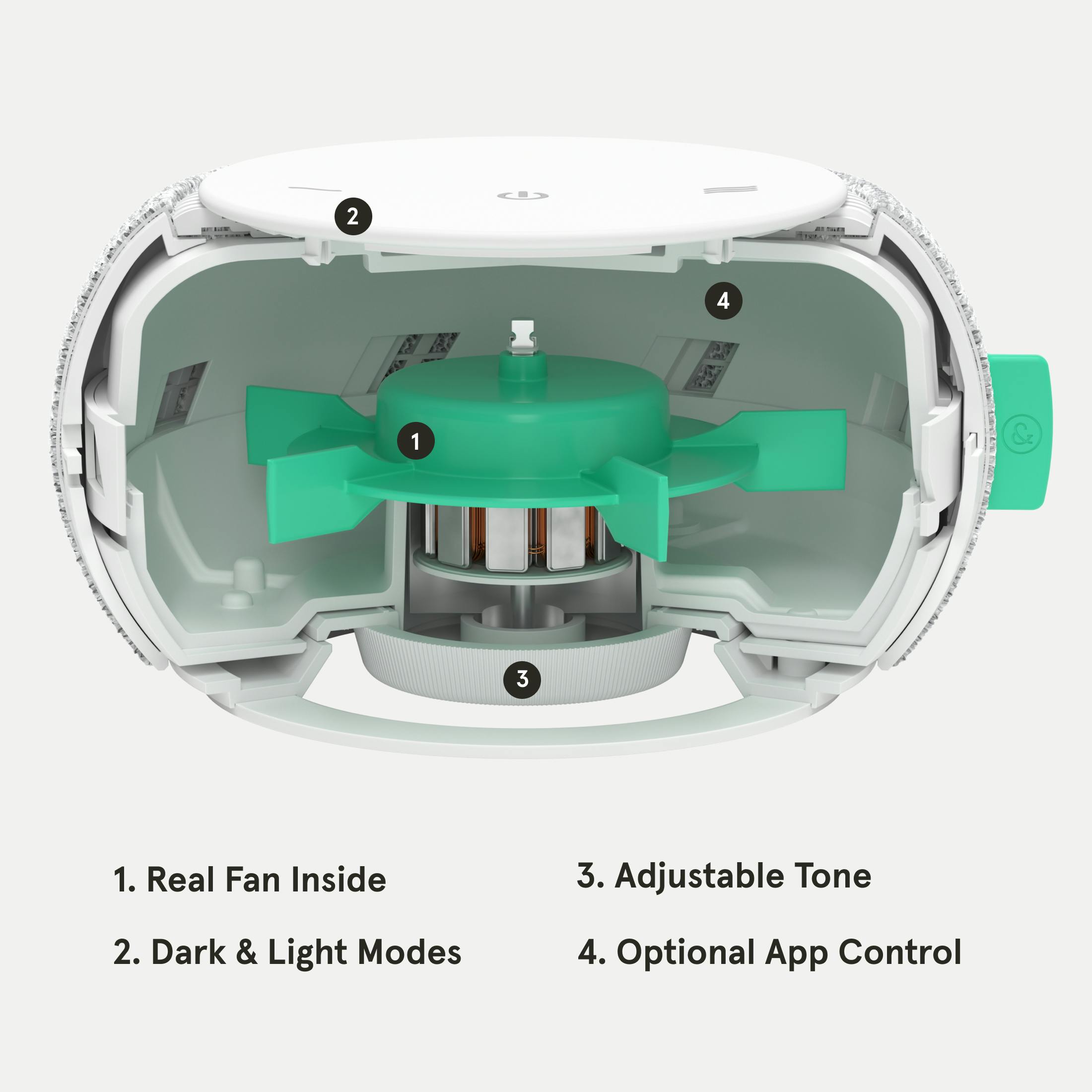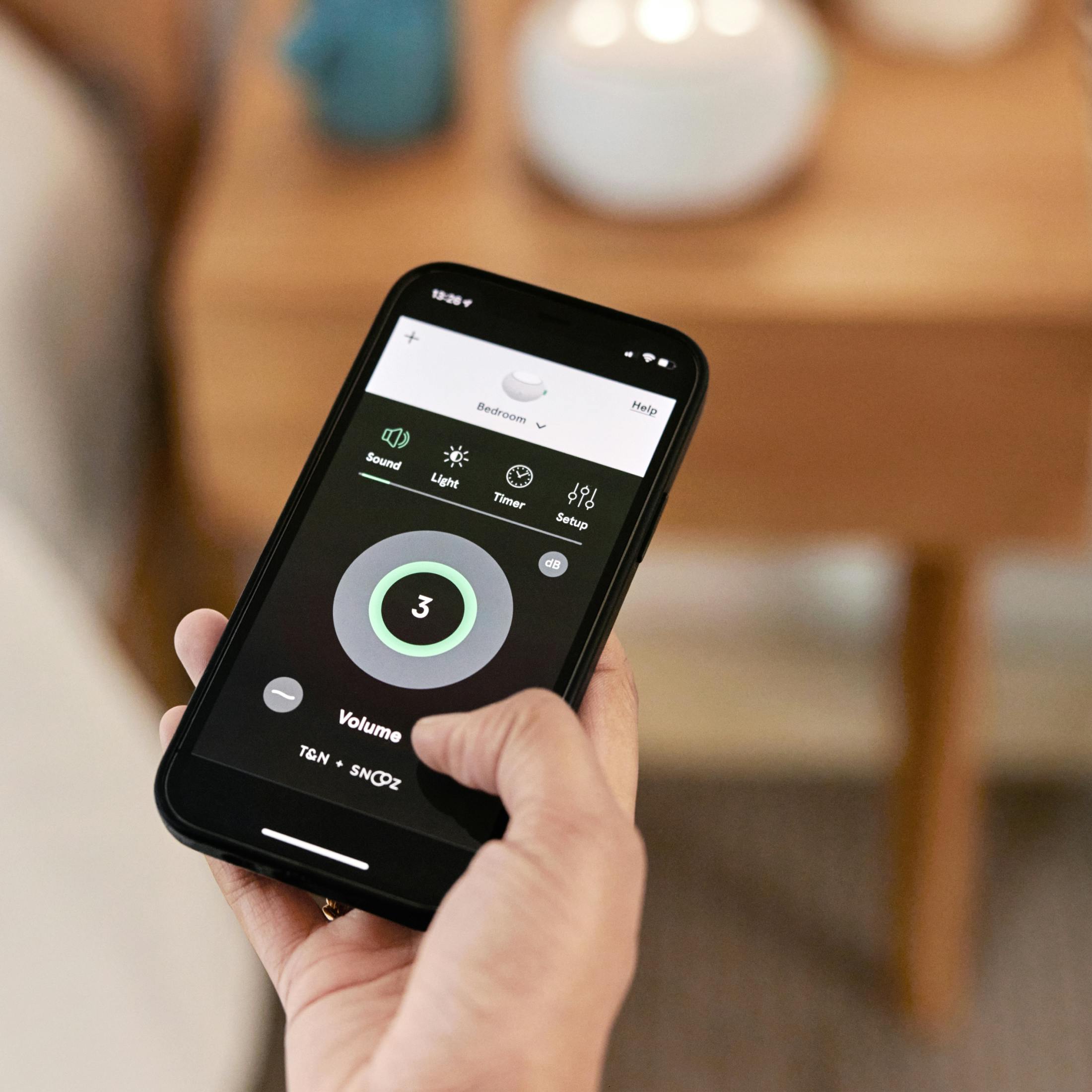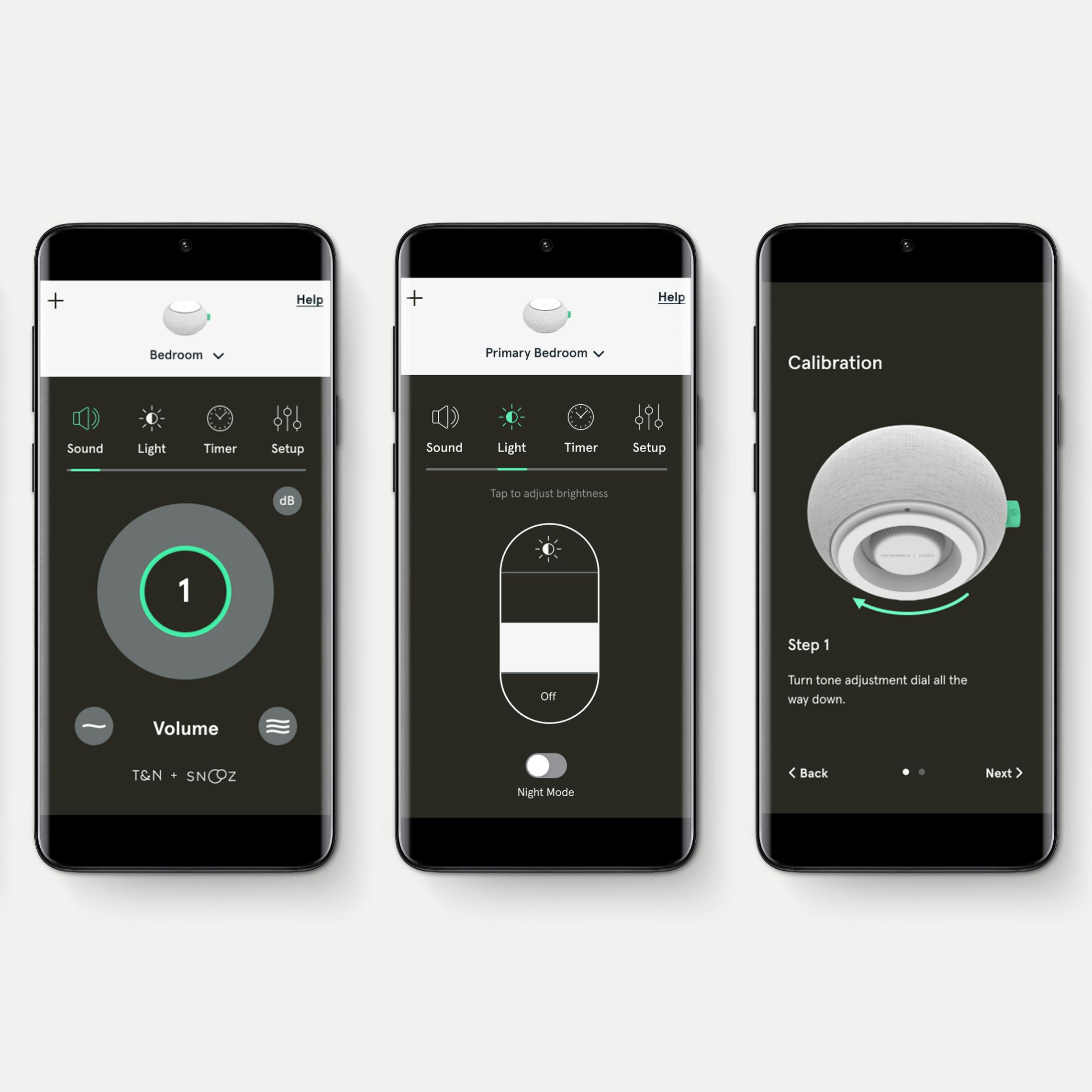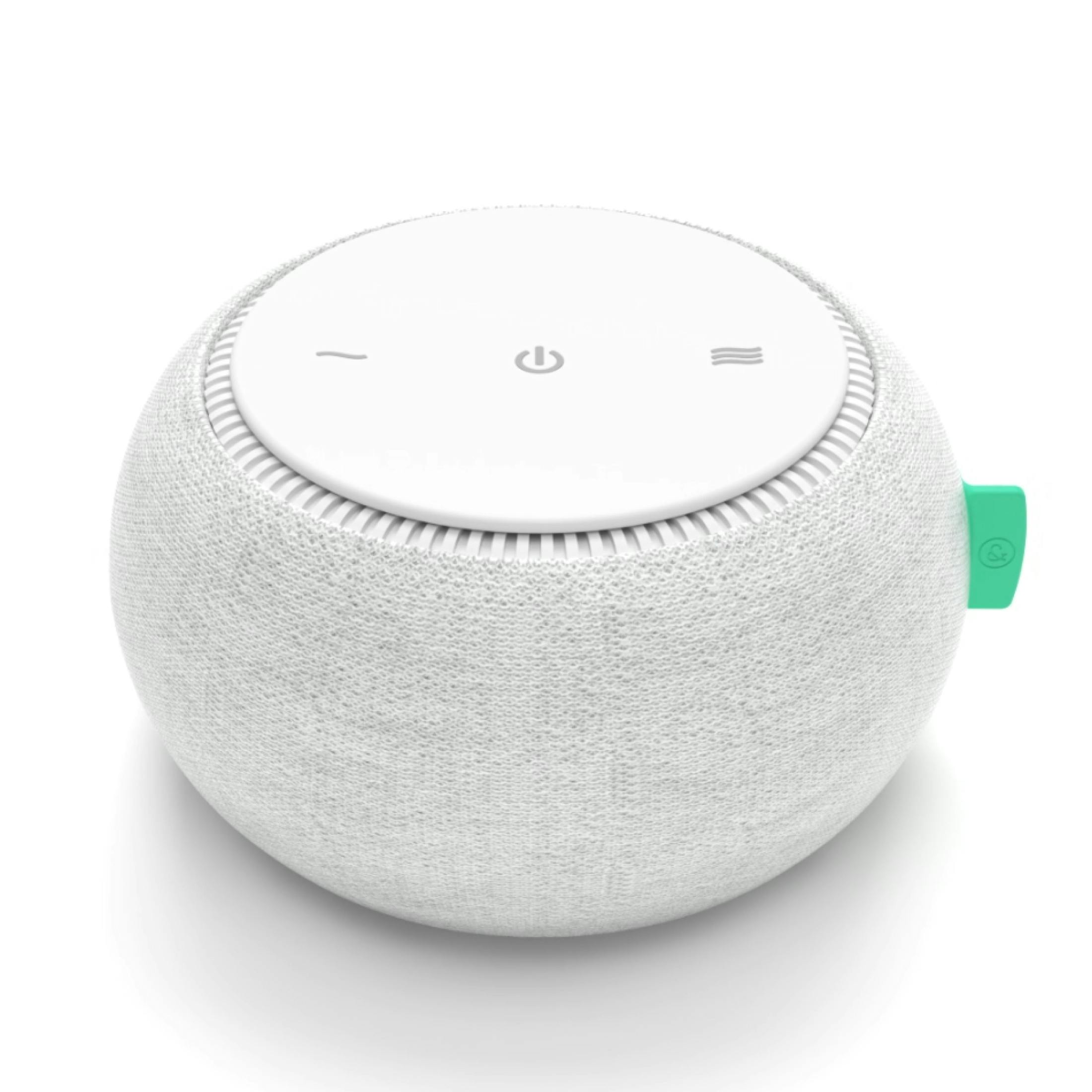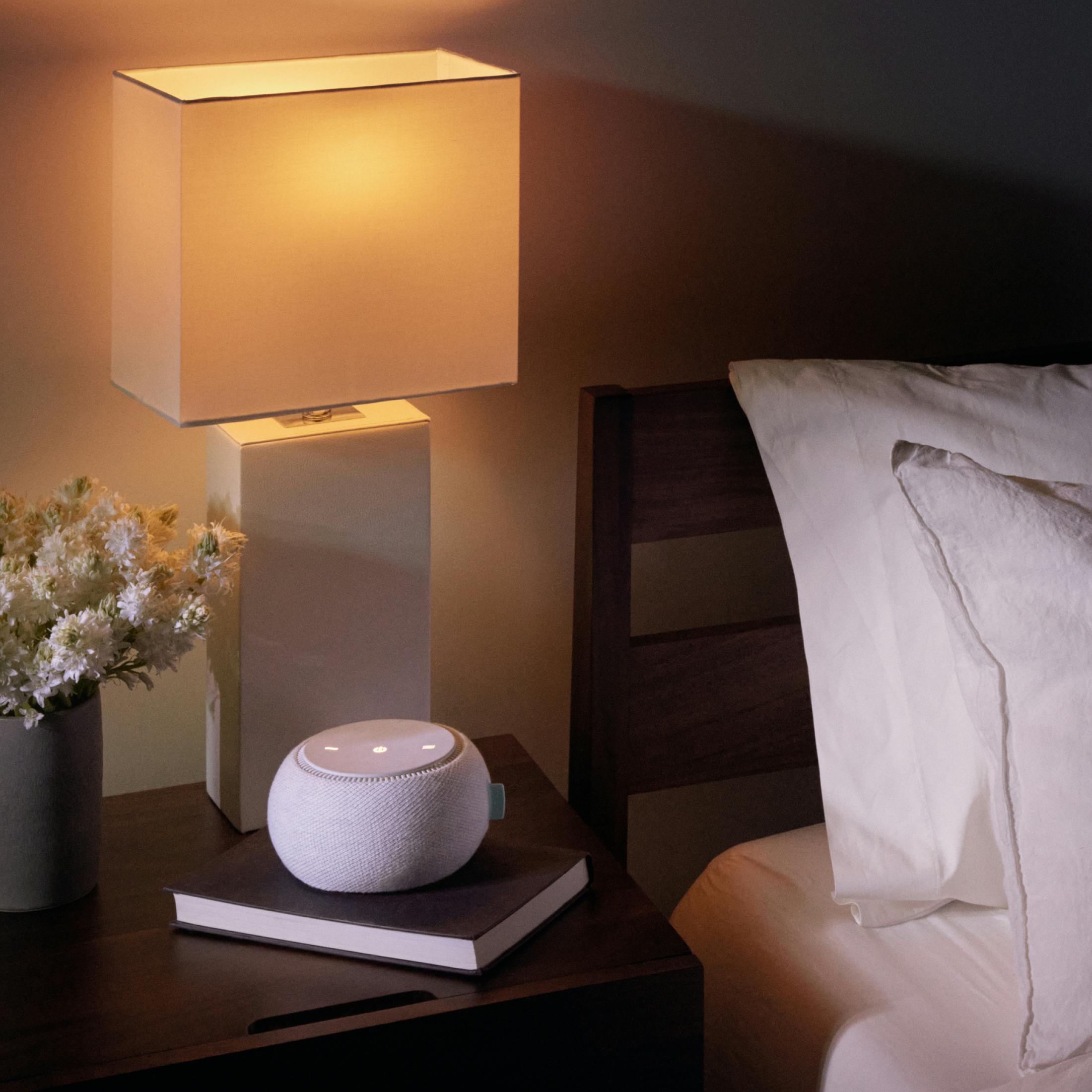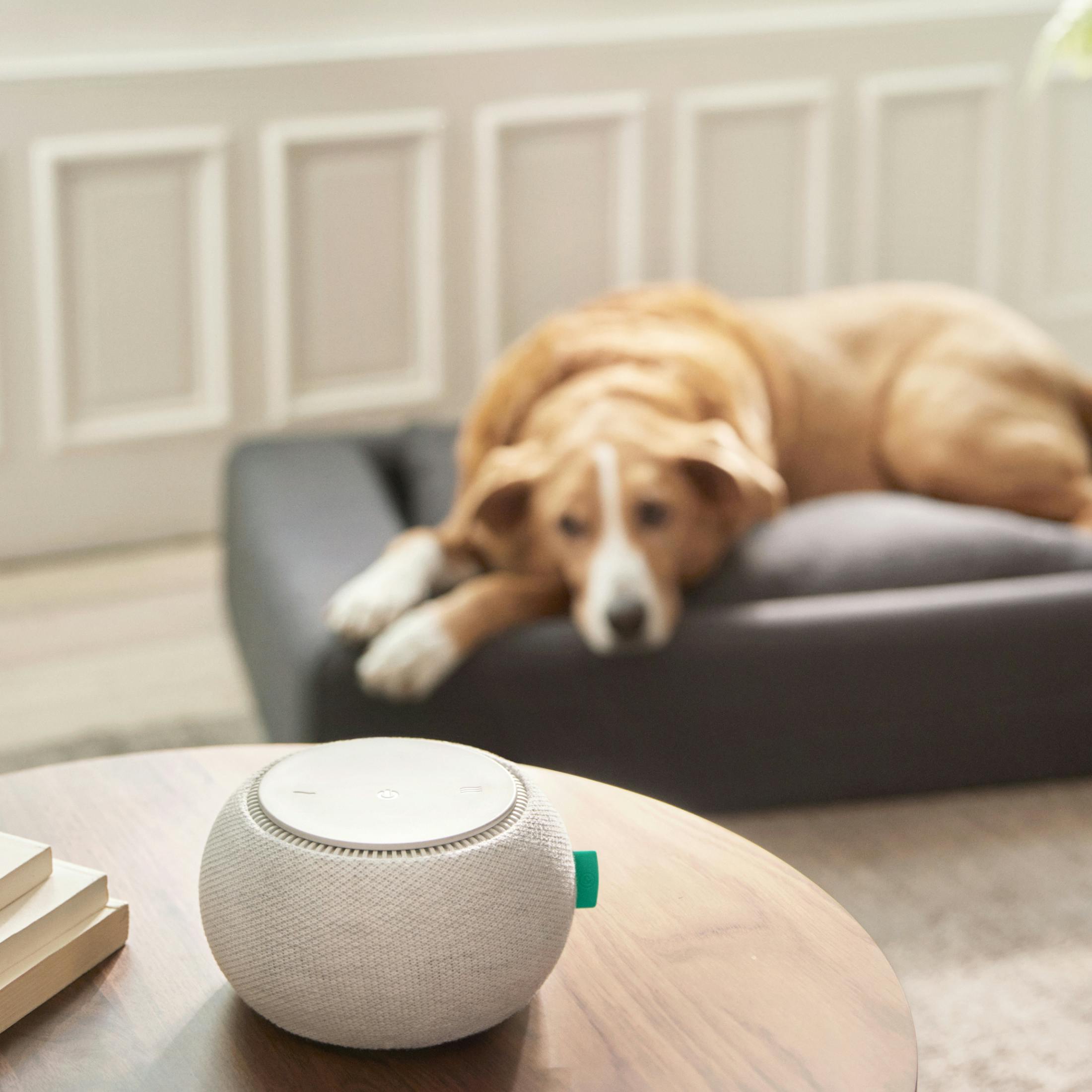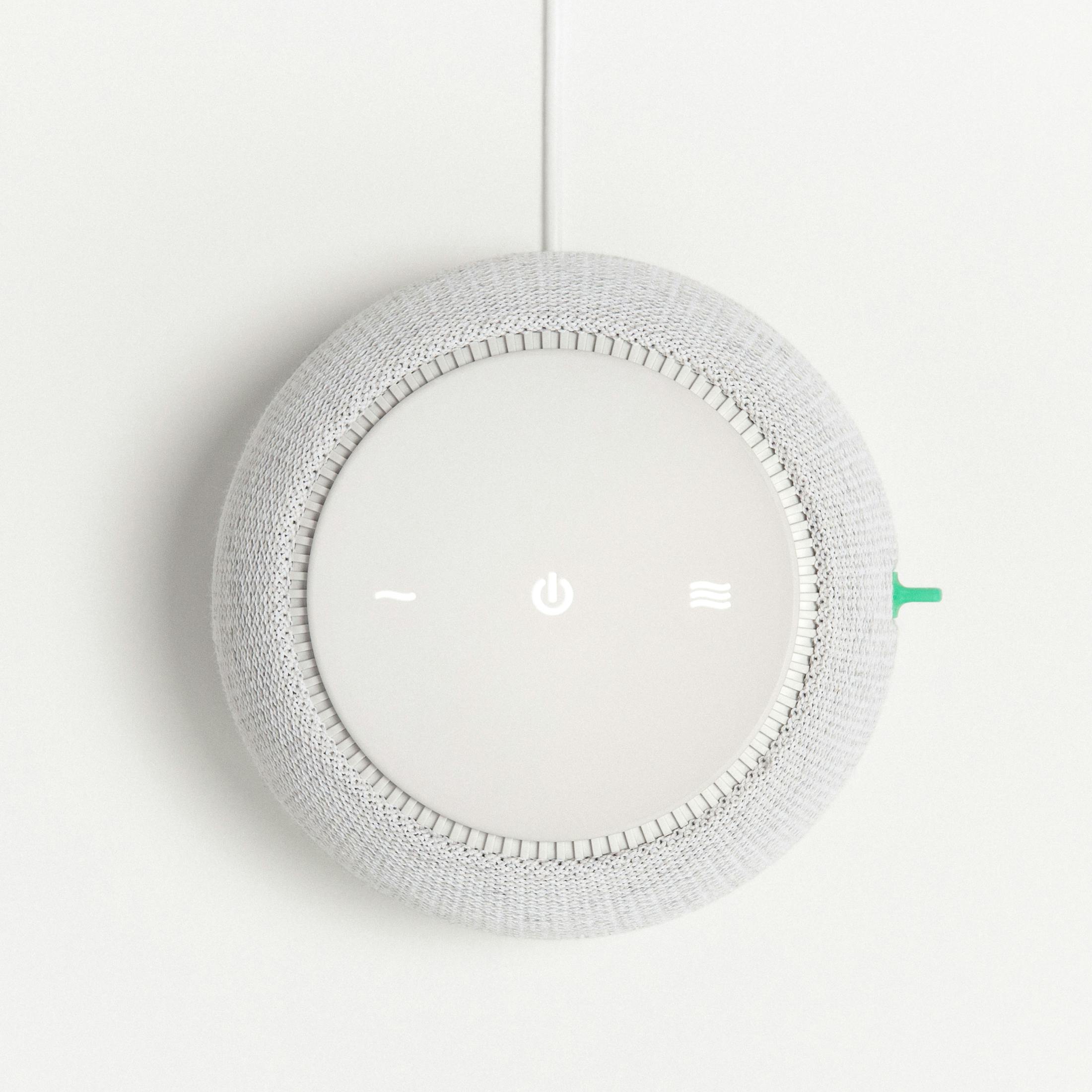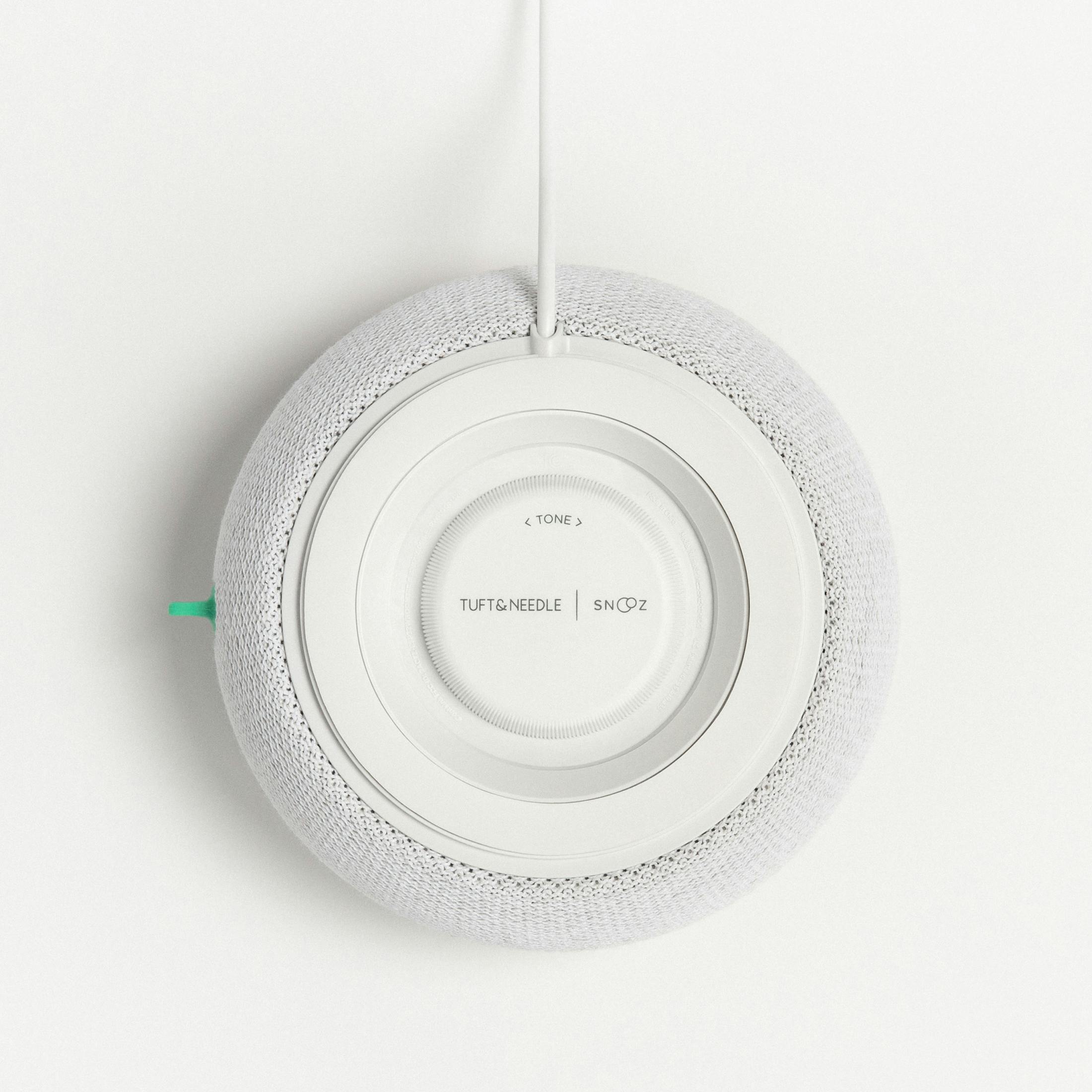 Details
Real fan noise with no moving air. 
Adjustable tone and volume with decibel calibration safe for babies and pets.
Optional app for remote control, timer schedules, fade in/out, dark mode, and more. 
98% more energy-efficient than a standard box fan.
Ships free via FedEx to your doorstep in 3 to 7 business days.*
The T&N + SNOOZ White Noise Machine uses natural, real-fan noise to provide a consistent soundscape and mute interruptions. Set your preferences for sleep with easy, on-device volume and tone adjustment, or use the T&N White Noise app to add timers, fade, or control remotely.

With sleep wellness at the forefront of our vision, we teamed up with SNOOZ to maximize all of our combined sleep expertise. The result? Our very own White Noise Machine for sleeping, and the perfect hush for the whole home.

Dimensions

One Size

5"W X 5"L X 3"H

2 Lbs

Box Size 8"W X 8"L X 5"H

| | | | |
| --- | --- | --- | --- |
| | Dimensions | Shipping Box Size | Shipping Weight |
| One Size | 5"W X 5"L X 3"H | 8"W X 8"L X 5"H | 2 Lbs |

Min Volume: 46 dBA. Max Volume: 87 dBA.

Materials

Knit Jacket

75% nylon. 25% cotton.

T&N Tag

Silicone

Real Fan

Nylon

Shell

ABS Plastic

Care

Clean the White Noise Machine with a dry, soft cloth.
If additional cleaning is still needed, unplug the unit, and wipe it down with a damp cloth.
Make sure the unit is completely dry before plugging back in.
Do not use household cleaners, solvents, or abrasives.

See user guide for full instructions.

Shipping

Ships free via FedEx to your doorstep in 3 to 7 business days.*

Warranty

Our White Noise Machine comes with a 1-year limited warranty that covers materials and workmanship defects outside normal wear and tear, provided that the product is used in a home environment. The coverage of this warranty does not include damage occurring after the first year, as a result of normal wear and tear, accidental damage, or when repairs have been made or attempted by anyone other than SNOOZ INC. If you notice anything out of the ordinary, simply reach out to us at help@tn.com or (877) 842-2586 and we'll work with you to find a solution.

Returns

All of our products come with a 100-Night Sleep Trial and a hassle-free return process. If our White Noise Machine isn't meeting your expectations, simply reach out to us at help@tn.com or (877) 842-2586.

Min Volume: 46 dBA. Max Volume: 87 dBA.

Operate your White Noise Machine at the lowest volume level needed to achieve the desired effect. Ensure it is used at a volume and distance that does not mask essential sounds, such as a baby monitor. Before use, refer to Sound Volume Advisory in the user guide.

• Available via Apple App Store or Google Play Store
• Requires Bluetooth

iOS

Requires iOS 10.3 or later.

MacOS

Requires macOS 11.0 or later and a Mac with Apple M1 chip.

Android

Requires Android OS 5.0 or higher.

How do I care for my White Noise Machine by T&N + SNOOZ?

The White Noise Machine is engineered so the energy goes into producing sound and not moving air, so the inflow and outflow are close to zero. As a result of this design, dust, pet hair, and anything else are not filtered through the device like a common fan.

Depending on your sleep environment, it is possible that a slight amount of dust may show on the fabric over a long period of time, but it is easily brushed off and should not be a major nuisance.

1. To clean the non-fabric surfaces, turn off and unplug the unit.
2. Gently wipe down the surface with a damp paper towel or soft cloth and then wipe down with a clean, dry towel.
3. Ensure all surfaces are completely dry before plugging the unit back in and turning it on.
4. To clean the power cord, turn it off and unplug the unit. Wipe down the cord with a dry towel only.


How do I connect multiple devices to the T&N + SNOOZ app?

You can pair an unlimited number of T&N + SNOOZ units to a single device, or pair an unlimited number of devices to a single T&N + SNOOZ. The only limitation is a T&N + SNOOZ unit can only be actively controlled by a single device at any given moment.

As an example, if you have two devices paired to a single T&N + SNOOZ, and device 1 is controlling the unit, you have to wait until device 1 disconnects before device 2 will be able to connect. Also, when you minimize the app, it auto-disconnects, so you do not need to do anything actively to make that happen.

There are two ways to connect a second device to the app, choose whichever way is easier for you.

The first way is when you open the T&N + SNOOZ White Noise app, press the "x" on the connection screen, this will take you to the My Machines page.

From here you can click on the Add New button at the bottom of the page to add a new device.

The second way to connect another device is to connect it from the home screen. Once your current device is connected, you will see a plus sign on the top left of the screen.

Press the plus sign on the top left. From there, follow the on-screen directions to connect the device to the app.

If these steps don't work please contact our Customer Support team at 1-877-842-2586 or help@tuftandneedle.com.


Does the T&N + SNOOZ White Noise Machine have a CA Prop 65 warning and what does it mean?

The T&N + SNOOZ White Noise Machine does have the CA Prop 65 warning.

Prop 65 is a California law that requires warnings to be placed on any product that contains or may contain one of more than 900 chemicals designated by the state of CA, even if only in extremely low, trace amounts, and even if they do not make the product unsafe. A Proposition 65 warning label does not mean that the product poses any danger to the consumer.

Read all FAQs
Adjustable, natural white noise for uninterrupted sleep.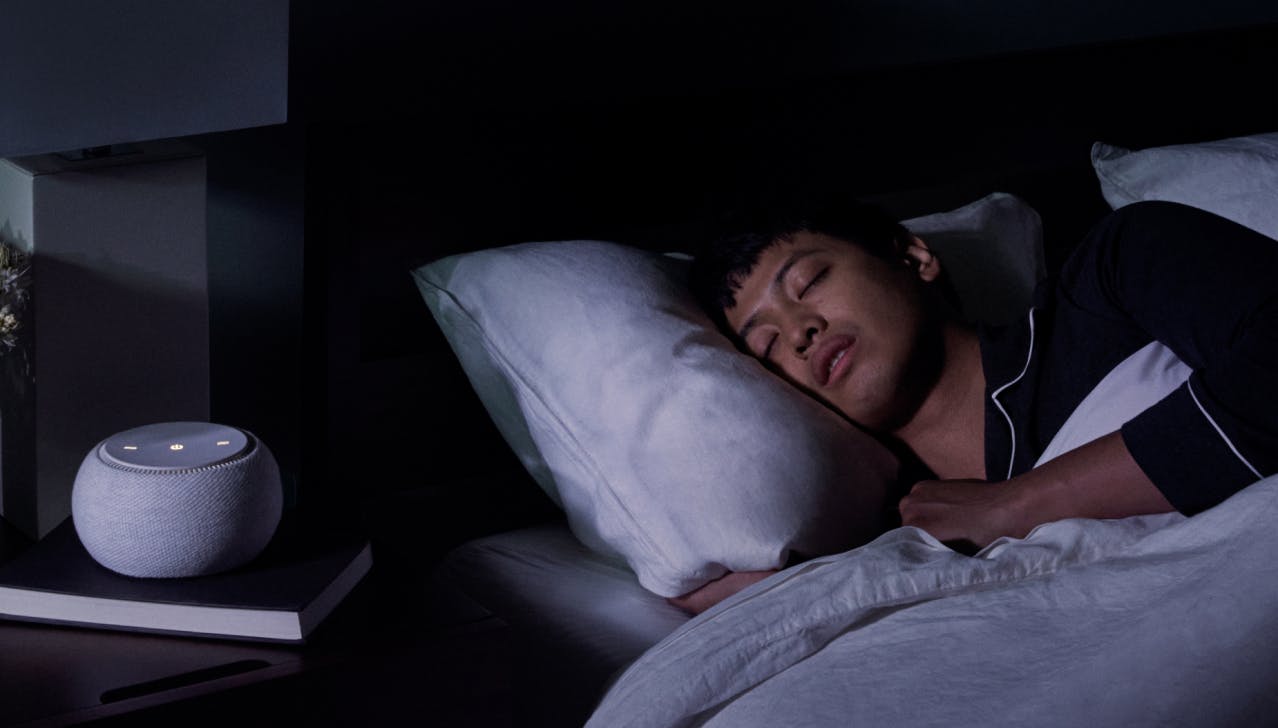 Smooth, Consistent Noise
Natural sound means no looping tracks or compression. Our white noise fills the whole spectrum and creates a smooth, consistent soundscape.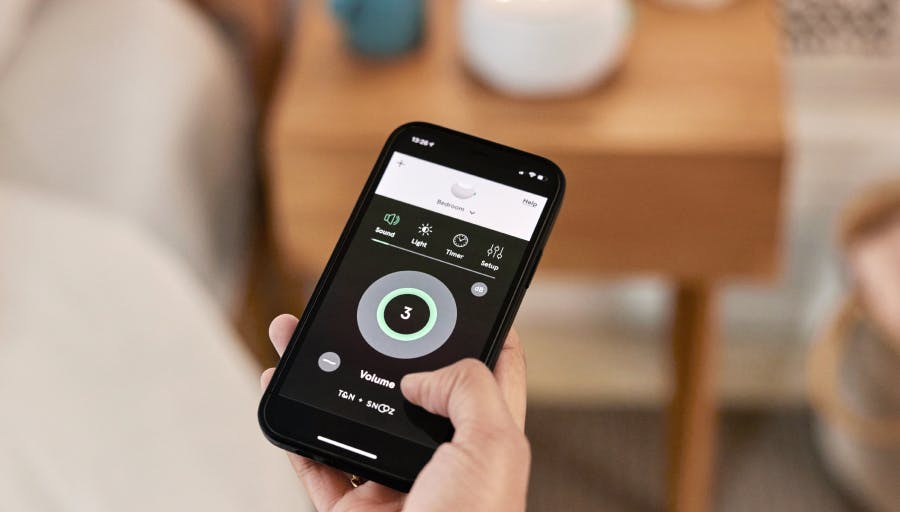 Programmable Timers
Use the accompanying app to set up timers that suit your schedule, and add a gentle fade in and out to wake up naturally.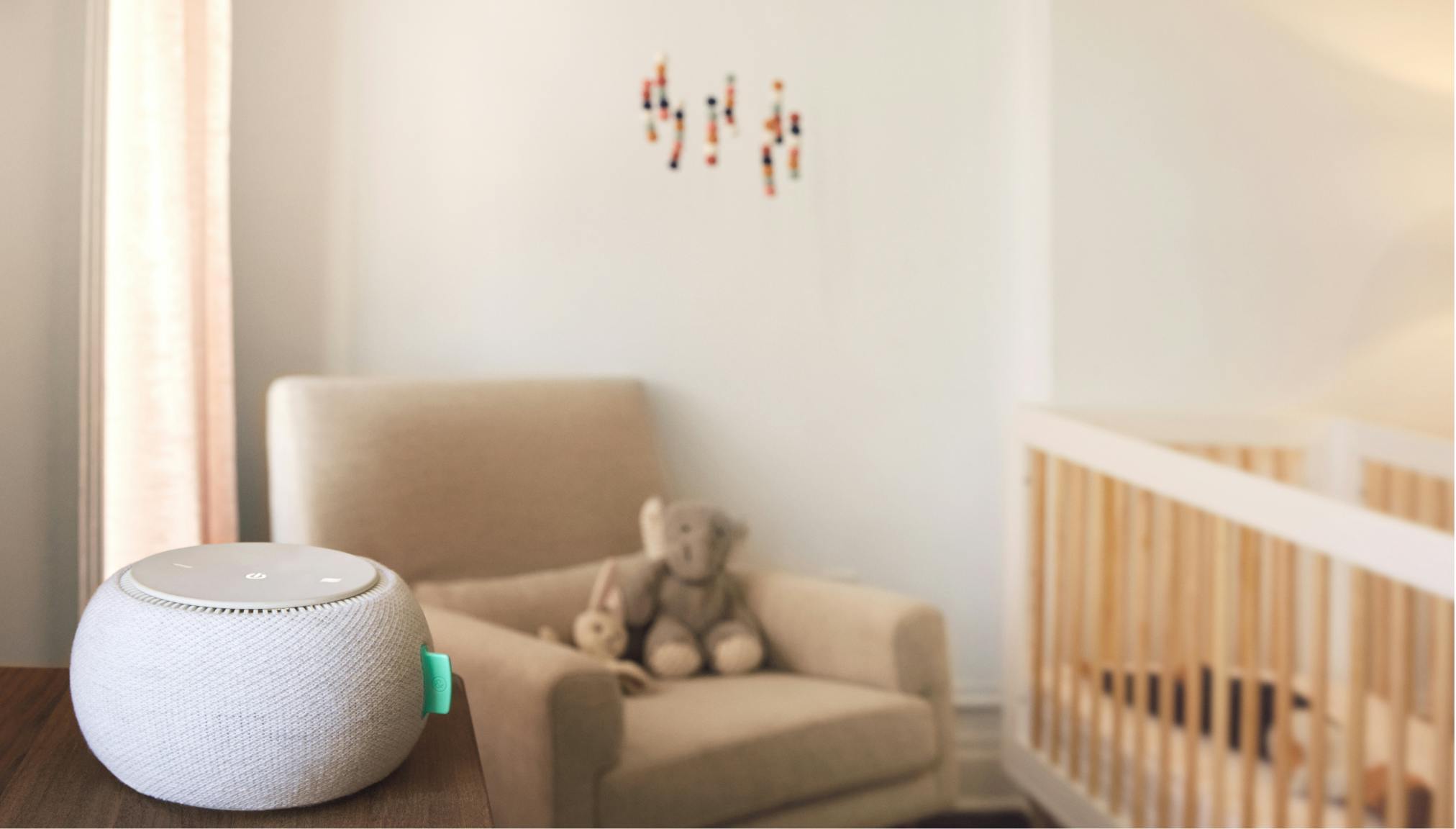 Nursery Calibration
Calibrate your White Noise Machine to its specific location for accurate decibel readings and set listening limits for little ones. 
Product Features
Real Fan. Natural Sound. No Moving Air.

1. Real Fan Inside

Contains a real fan for full, natural sound with no moving air. 

2. Dark Mode

Adjust the control lights or switch them off completely.

3. Adjustable Tone

Set your preferred tone and pick from 10 volume levels.

4. Energy Efficient

Uses up to 98% less energy than a standard box fan.
Our promise to you.
We disrupted a $15 billion industry armed with two things: an amazing product and an incredible customer experience. Today, we continue to make thoughtfully-designed products to make sleep a priority for our customers so they Wake Up Better™.
We believe your experience is of the utmost importance, which is why you can always rely on the Tuft & Needle Promise.
Our Brand Values
100-night trial

Hassle-free limited warranty

Quick, simple financing

Free shipping and returns*

Additional fees may apply in AK and HI.

Award-winning customer service