Original Foam Pillow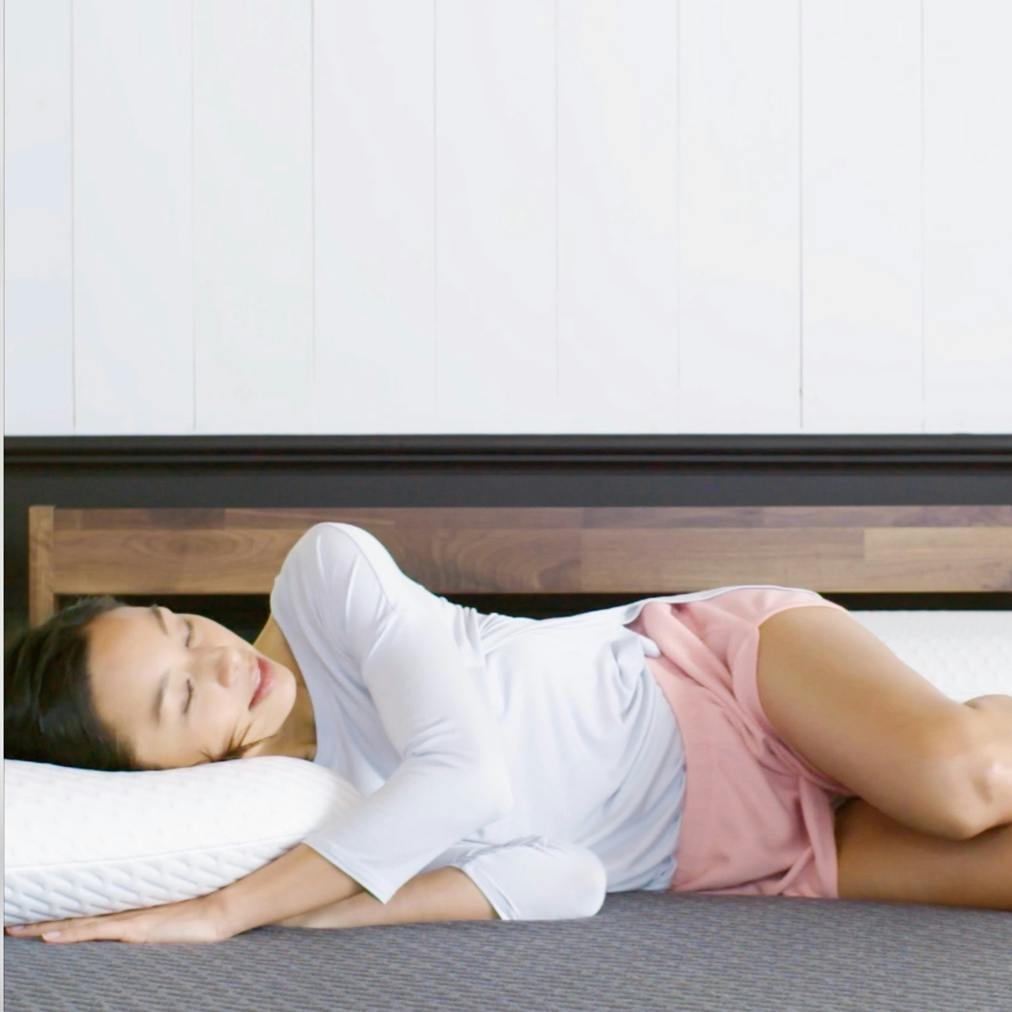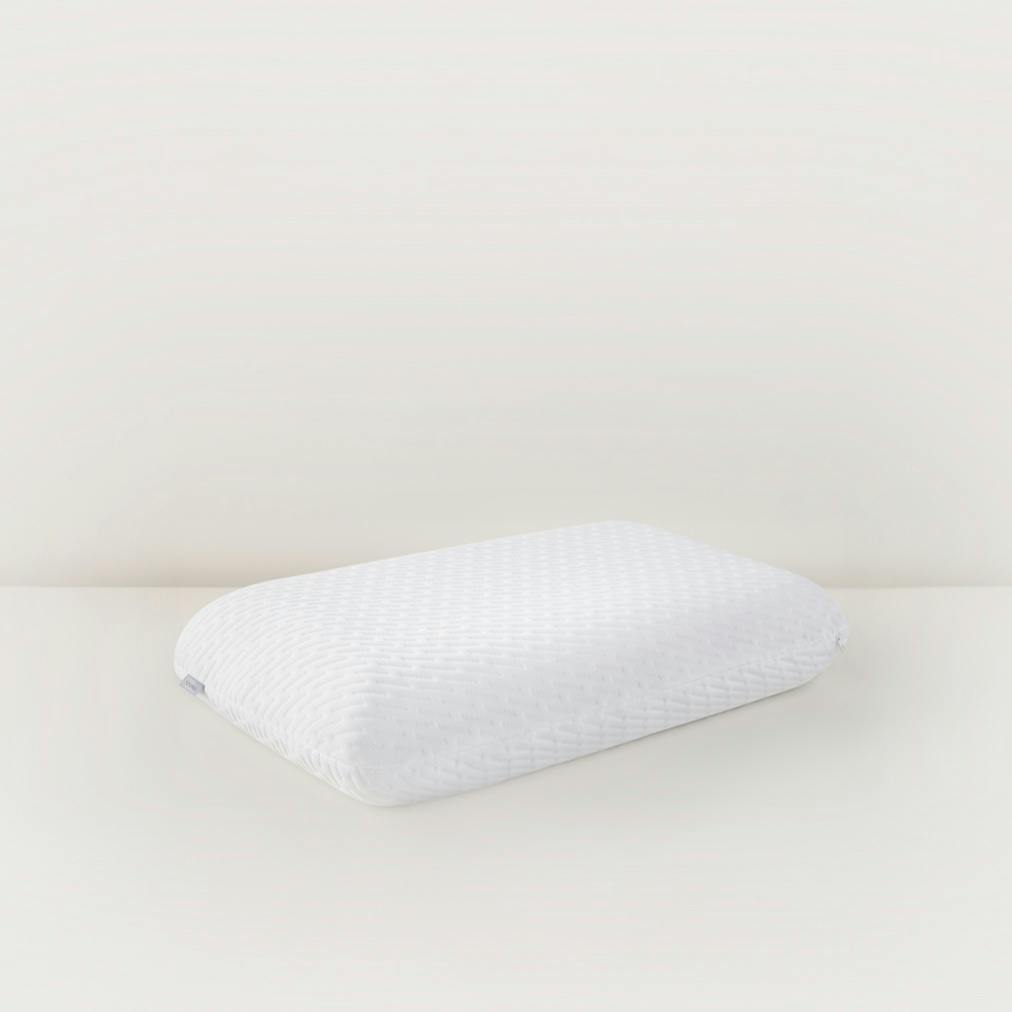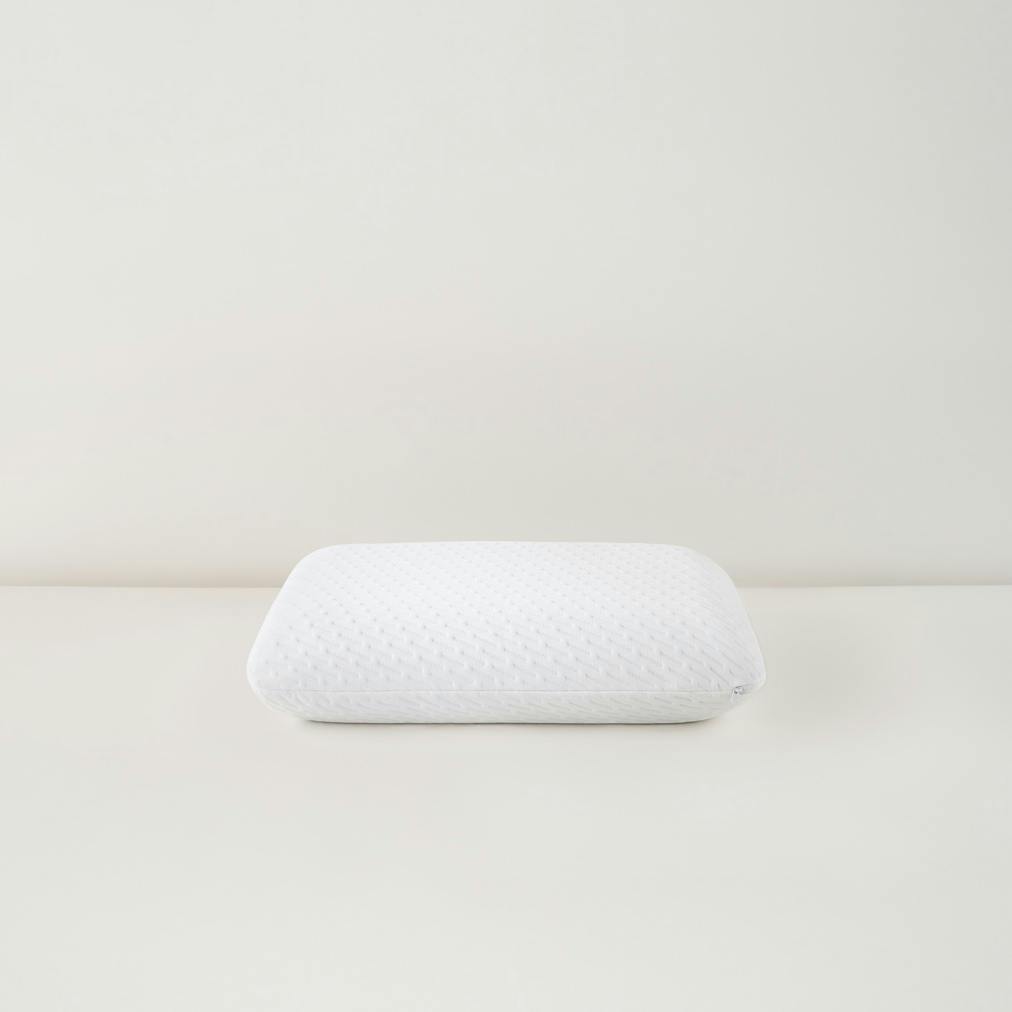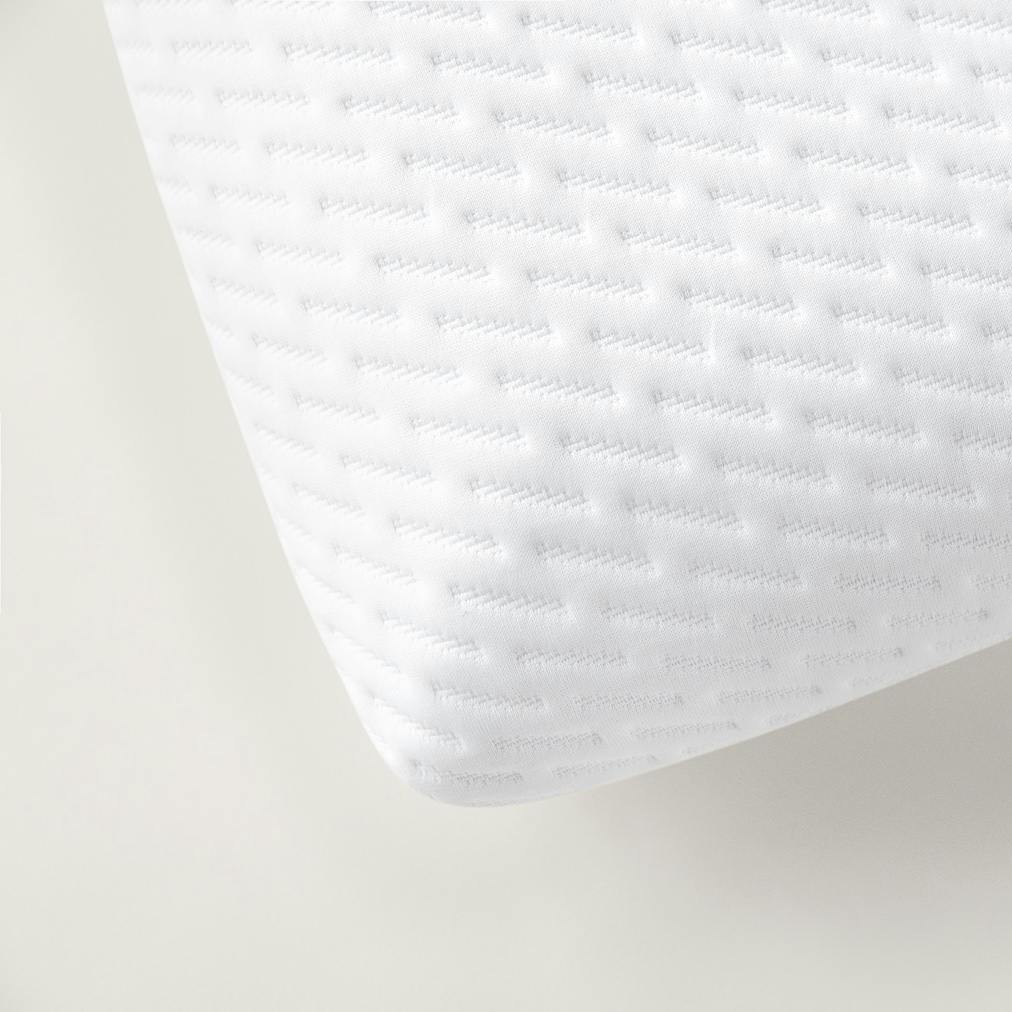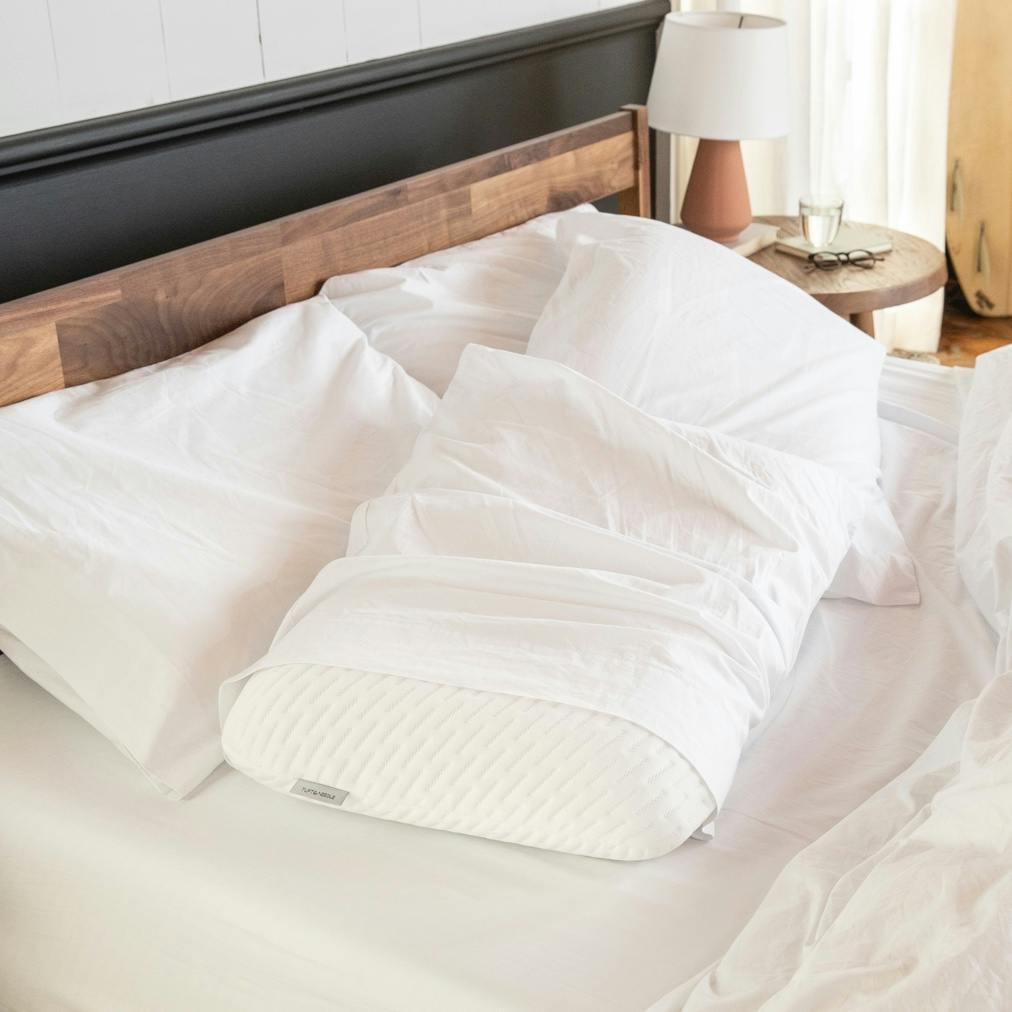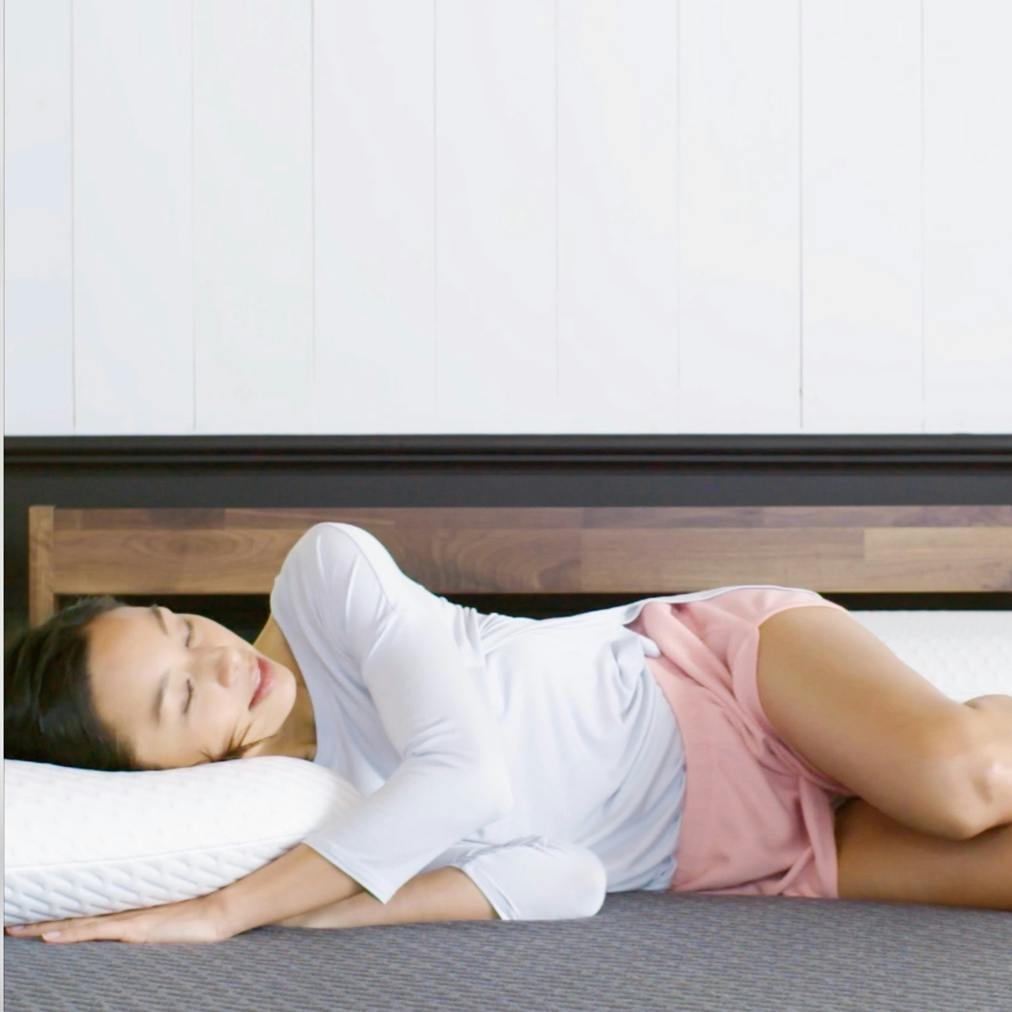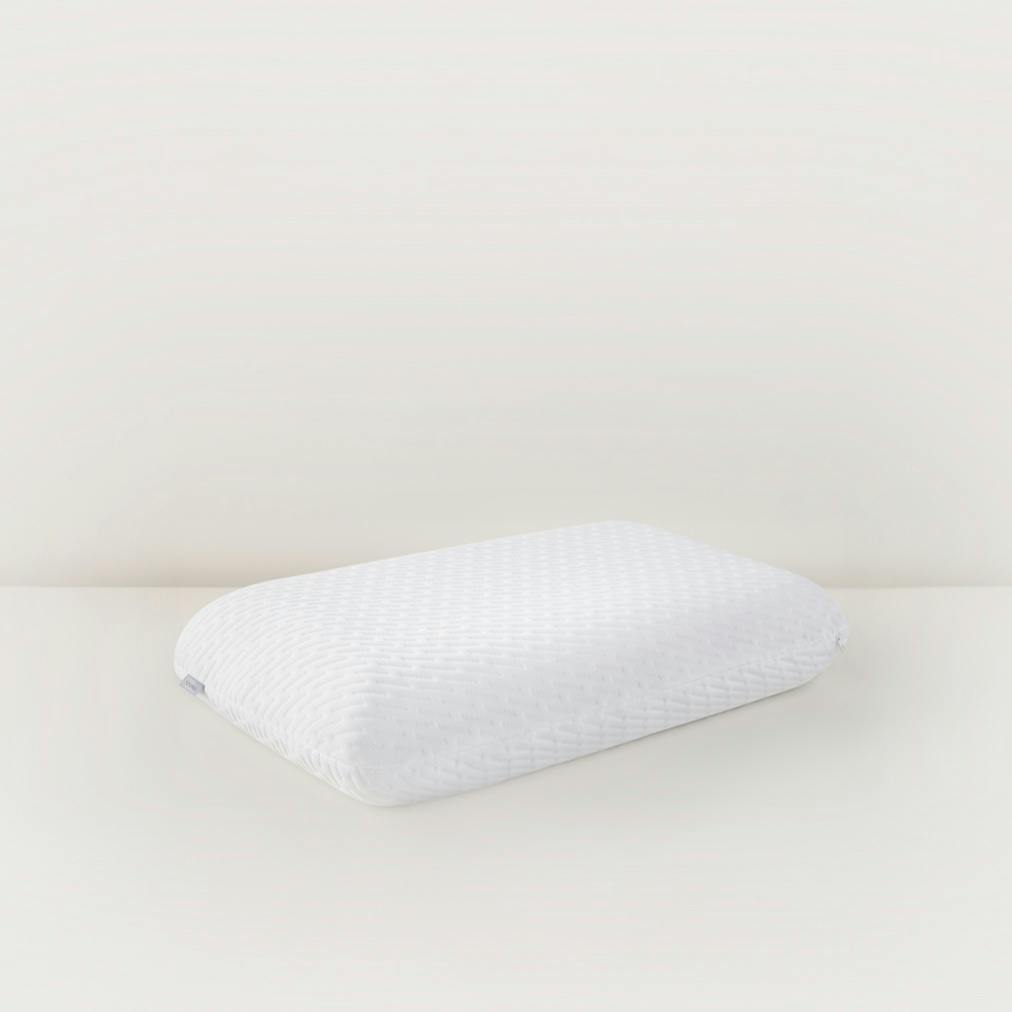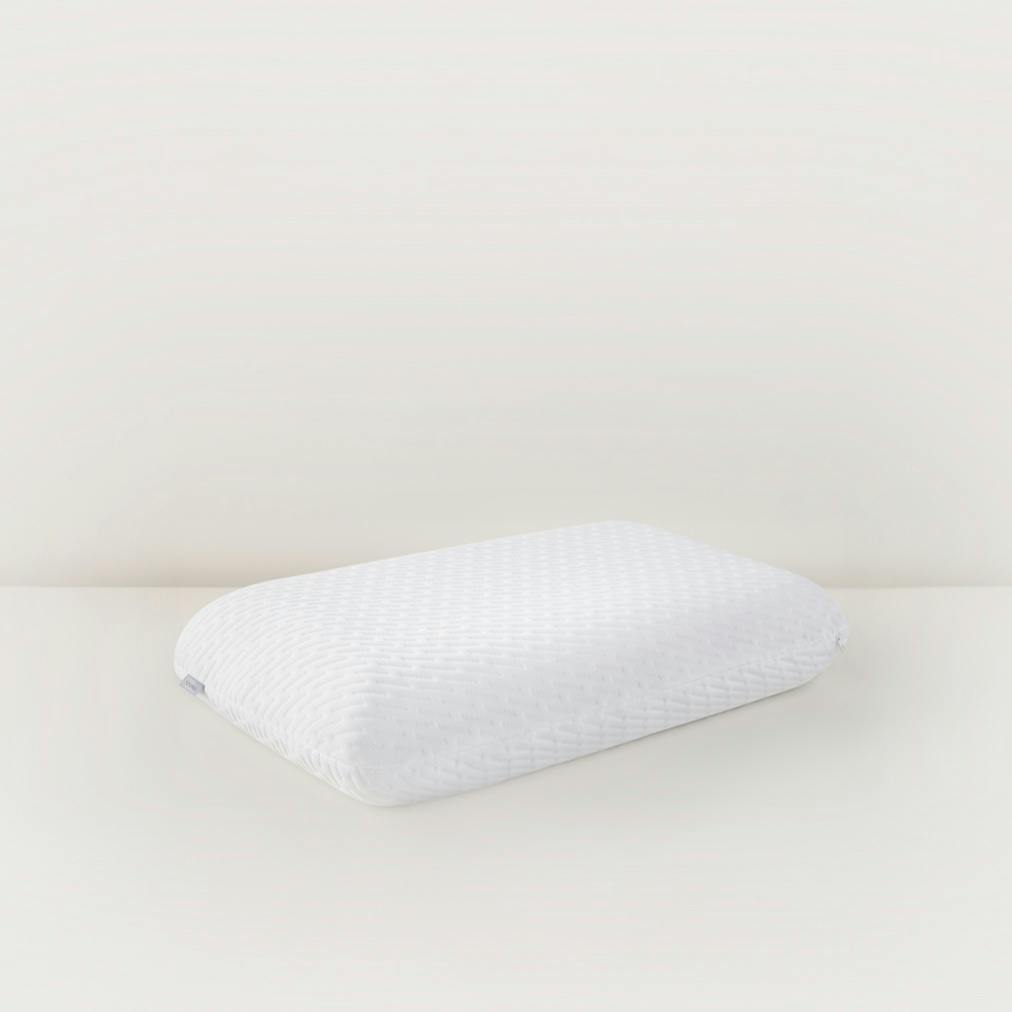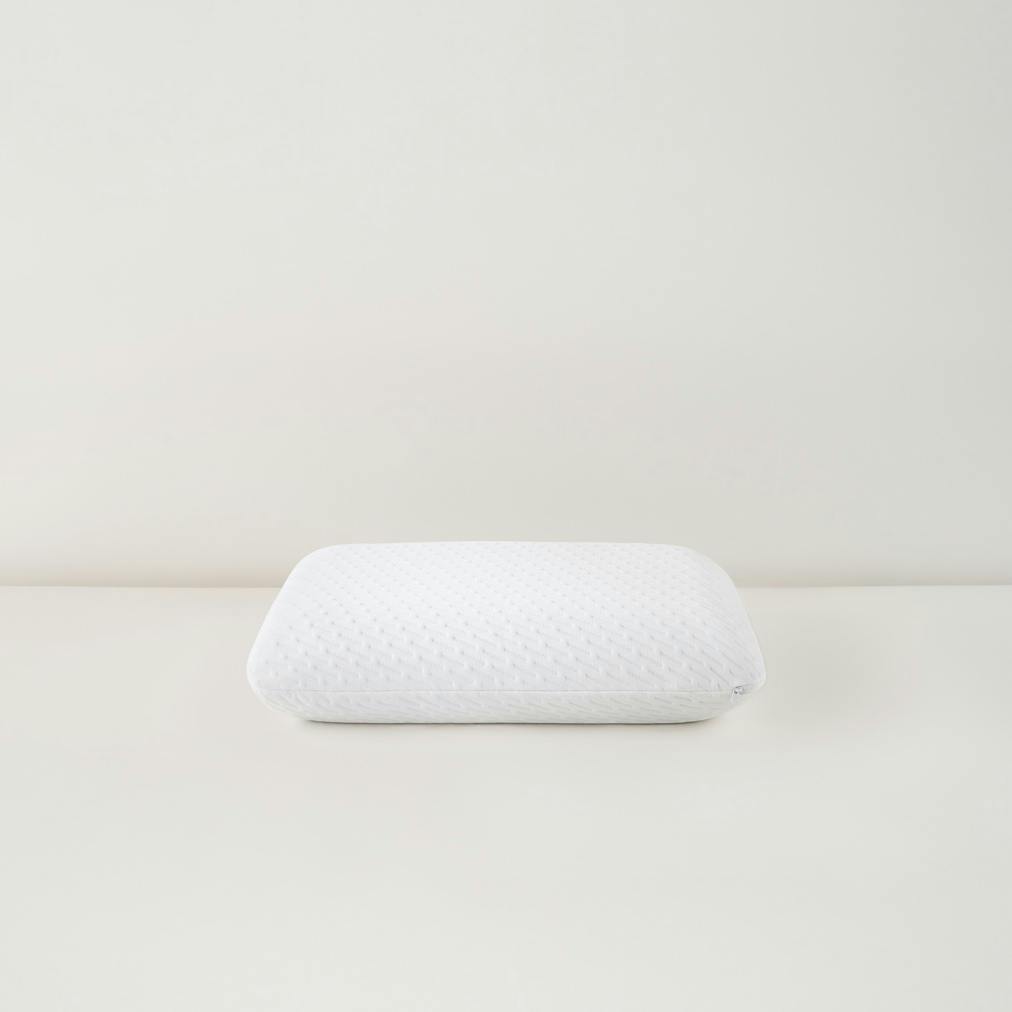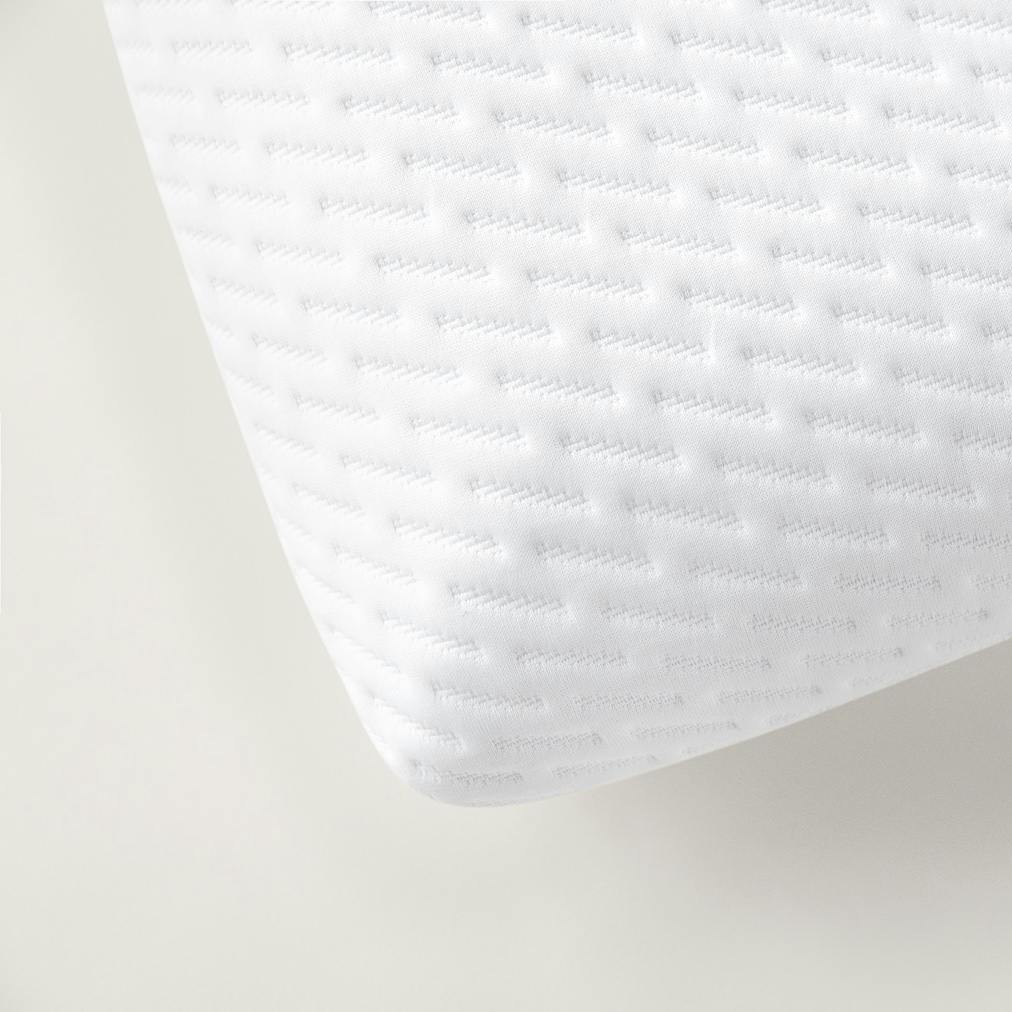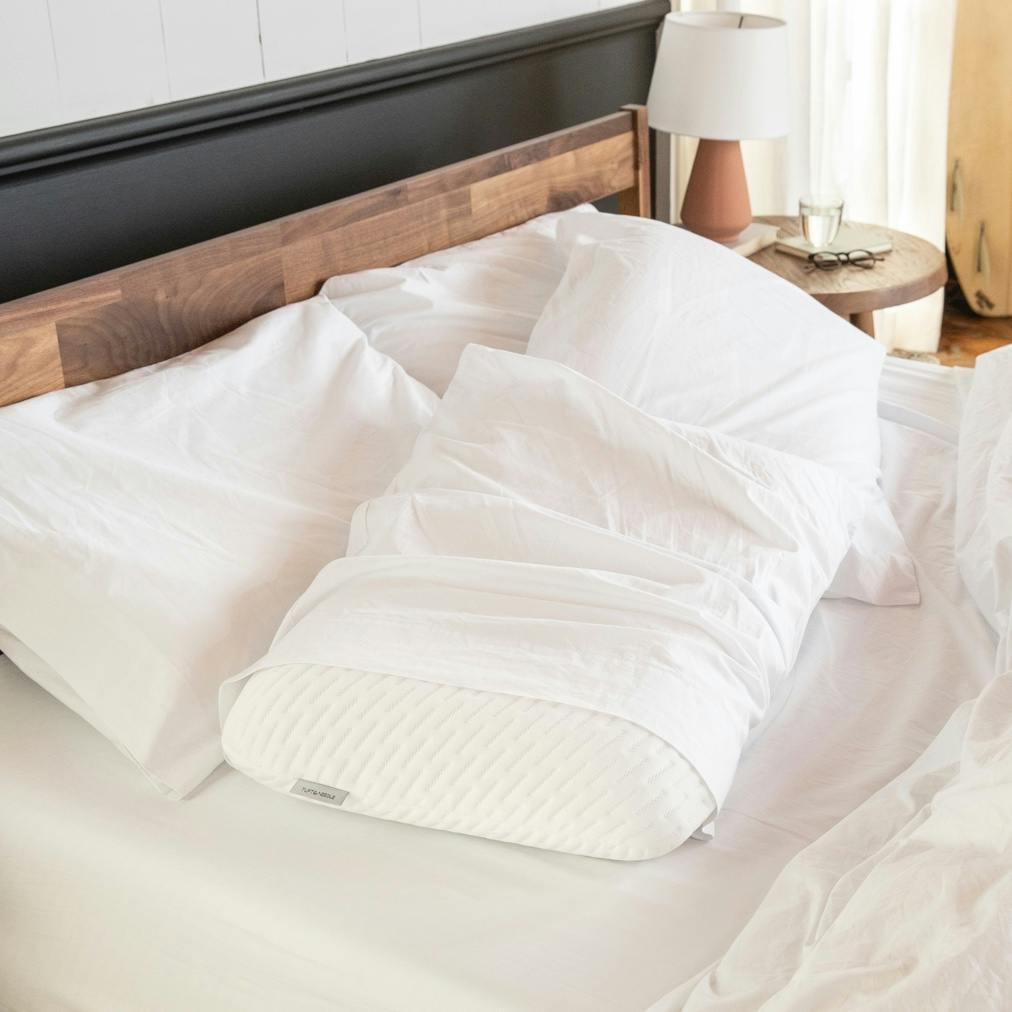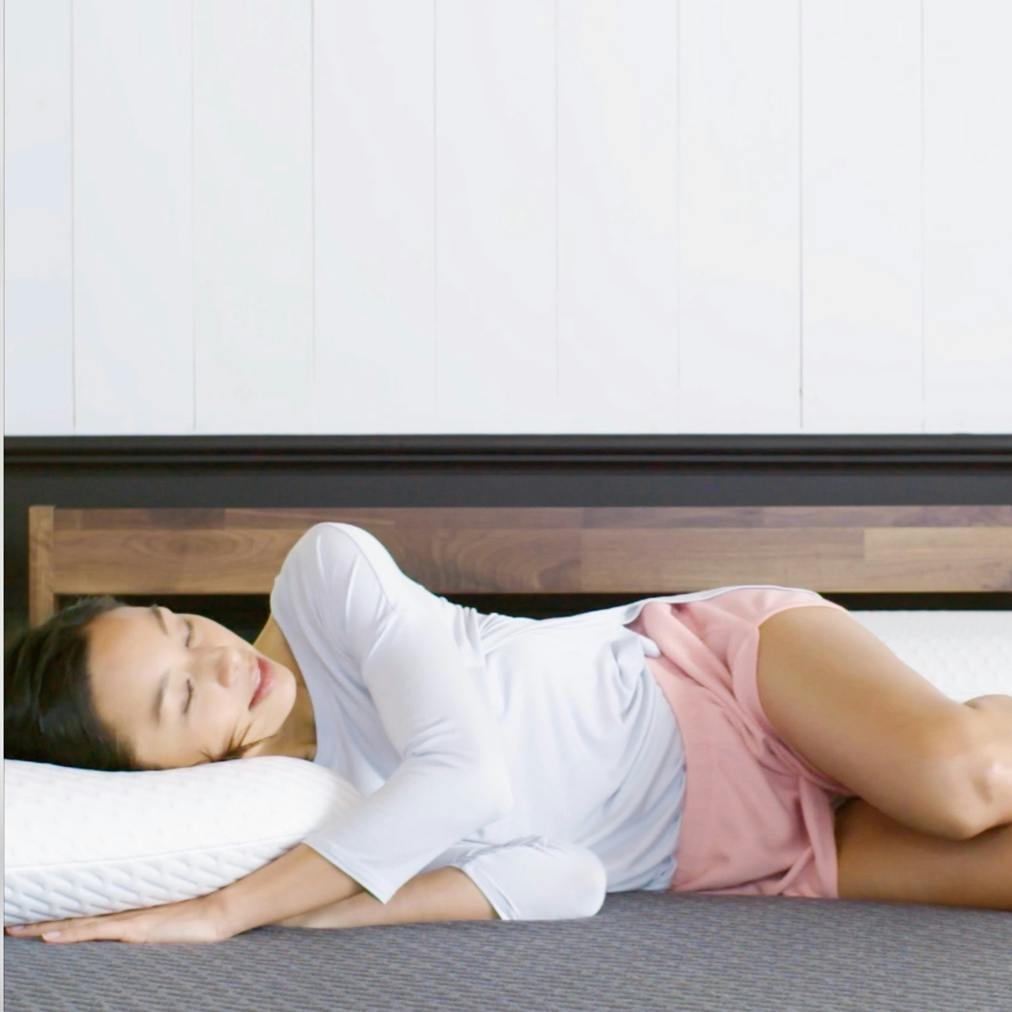 Our Pillow is soft and squishy while remaining supportive and breathable. These features are designed to make it easier for you to fall asleep—and stay asleep. Designed to adapt to you and your body, our foam pillows keep their shape all night while wicking warmth away so you're always on the "cool side" of the Pillow.

Dimensions

Standard

25"L X 16"W X 5"H

5 Lbs

King

34"L X 16"W X 5"H

6 Lbs

Box Size 17"L X 8"W X 8"H

| | | | |
| --- | --- | --- | --- |
| | Dimensions | Shipping Box Size | Shipping Weight |
| Standard | 25"L X 16"W X 5"H | 17"L X 8"W X 8"H | 5 Lbs |
| King | 34"L X 16"W X 5"H | 17"L X 8"W X 8"H | 6 Lbs |

Materials

Micro Polyamide & Polyester Cover

Our super soft, breathable cover is smooth to allow your pillowcase to slide on easily.

T&N Adaptive® Foam

We custom cut our pillow foam instead of shredding or molding it so it stays supportive and breathable.

Graphite

Graphite pulls your body heat away from you as you sleep, so you're always on the cold side of the pillow.

Cooling Gel

Cooling gel beads trap and pull heat away from you. When pressure is applied, the beads stack and become more supportive.

Care

The pillow cover is washable, but the foam pillow itself is not.
To wash your pillow cover, simply unzip and remove, then put in washer with cold water and light colors.
Be sure not to bleach it.
Hang dry.

Shipping

Our Pillow ships free, directly to your doorstep compressed, vacuum-sealed, and packed in a conveniently-sized box.

Most of the time, the Pillow will ship in 1 to 5 business days.

Additional fees may apply in AK and HI.

Warranty

We have made a product that we believe in so much that we offer the easiest warranty we could come up with. We offer a 3-year limited warranty that covers manufacturing and workmanship defects in the pillow. The cover is also included in the warranty. If you notice a warranty issue, simply reach out to us at help@tn.com or (877) 842-2586 and we'll work with you to find a solution.

Returns

All of our products come with a 100-Night Sleep Trial, and a hassle-free return process. If our foam pillow isn't meeting your expectations, simply reach out to us at help@tn.com or (877) 842-2586.

GREENGUARD Gold

The entirety of our foam pillow received the UL GREENGUARD GOLD certification, signifying that our product satisfied the strictest chemical emissions standards tested for by UL Environment, a unit of Underwriters Laboratories, a global safety-consulting and certification company.

CertiPUR-US®

Our foam pillow has passed the strict regulations of CertiPUR-US®, which found that our foam is low in volatile organic compounds (VOCs) emissions for indoor air quality. Additionally, the CertiPUR-US® certification means that our foam tested free of known harmful chemicals, including ozone depleters, carcinogens, and PBDEs.

Intertek's Clean Air Certification

Our Original Foam Pillow has been awarded Intertek's Clean Air Certification which tests and certifies products specifically for indoor air quality compliance to LEED EQ Low-Emitting Materials credit.

What are the dimensions of the Original Foam Pillow?

The Original Foam Pillow is available in two sizes.

Standard: 25"L x 16"W x 5"H
King: 34"L x 16"W x 5"H



Read all FAQs
We win every pillow fight.
Your search for the ideal pillow is over—we have what you're looking for.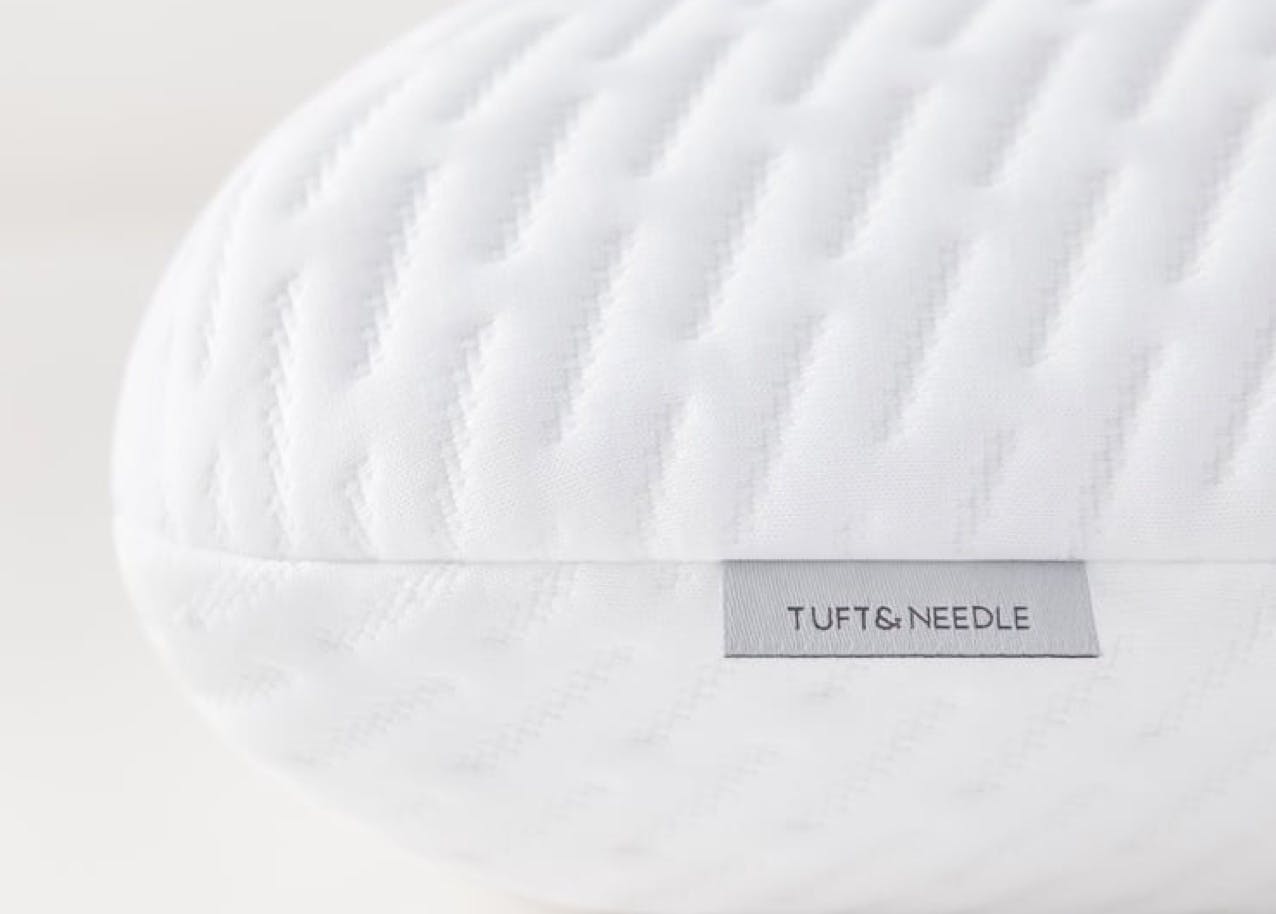 Fine-Tuned Support
Our foam core is specially designed to be the perfect balance of soft and firm to work for most people. It feels plush, yet supportive.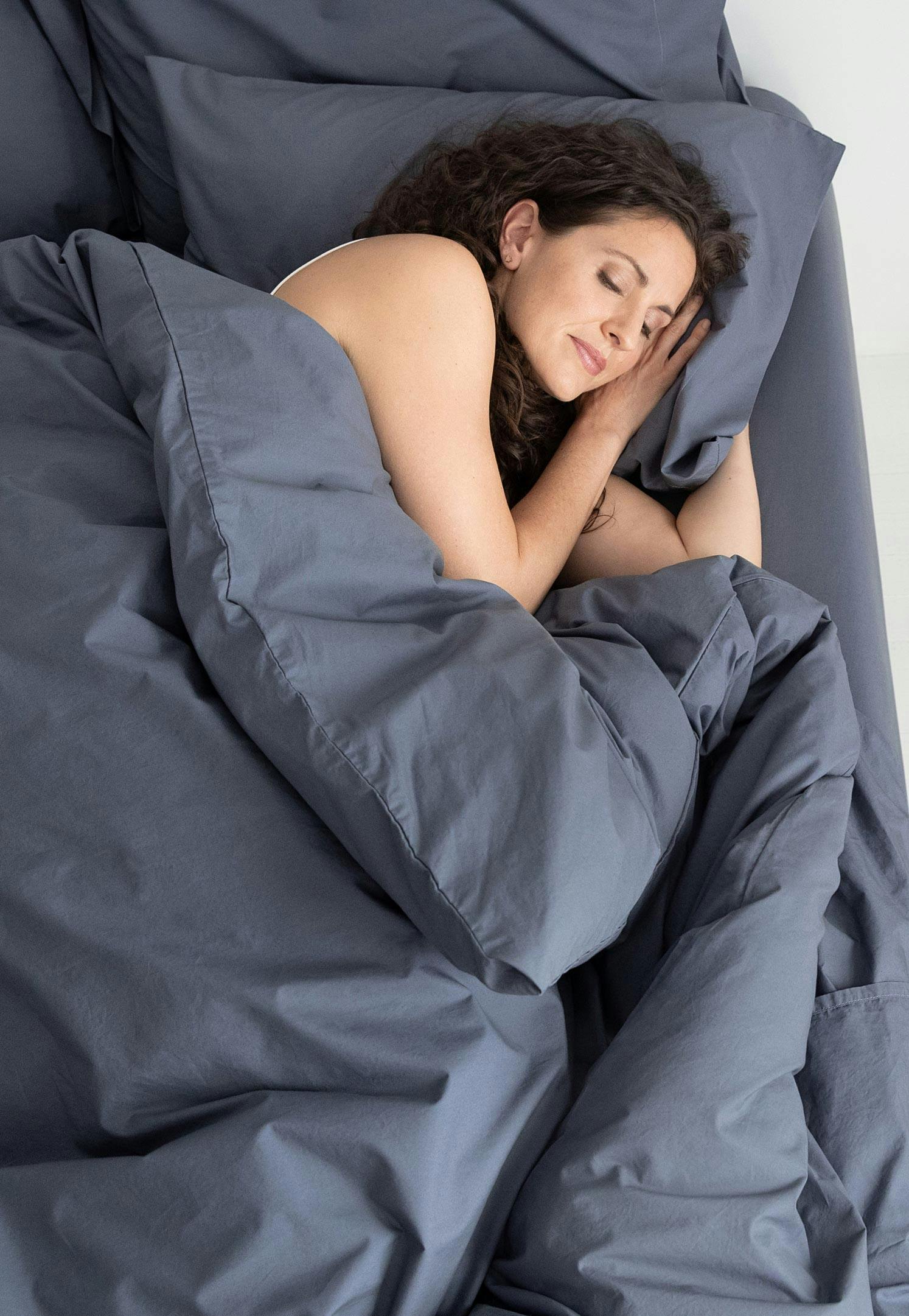 Breathability
There are few things better than rolling over and finding the cool side of the pillow. With our combination of open-cell foam, graphite, and cooling gel, every side is the cool side.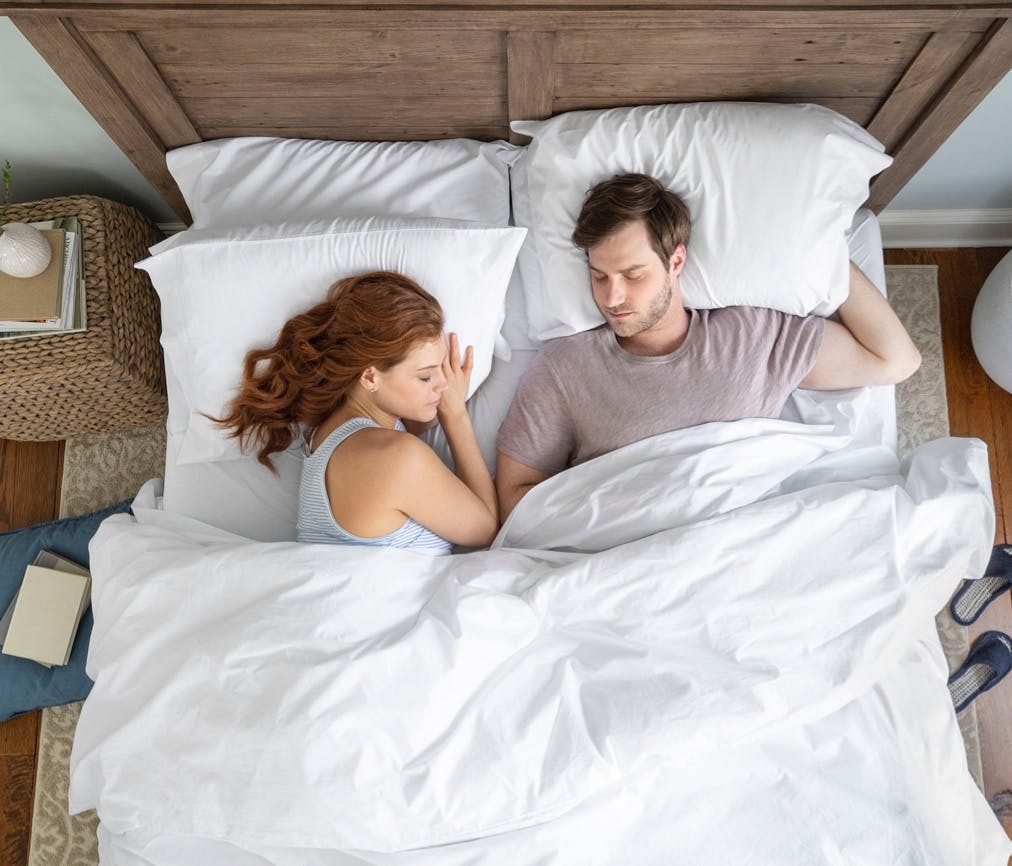 Versatility
Whether you're a back, side, or stomach sleeper, you'll love our foam pillow. Additionally, we made our pillow to complement the features of our mattress, but it can be used on any mattress.

Responsiveness
We hated waking up to a flat pillow in the middle of the night, so we used our super responsive T&N Adaptive® foam to make fluffing a thing of the past.
Product Features
Your search for the perfect pillow is over.

1. Cushy

Squishy soft-yet-supportive foam.

2. Heat-wicking

Graphite draws heat away from you.

3. Durability

Designed to resist sagging over time.

4. Cozy

Super soft, smooth cover.
A pillow too comfortable to describe, you'll just have to try it yourself.
Our 100-Night Sleep Trial makes it easy to give our foam pillow a try and quickly and easily return it if you find you don't love it.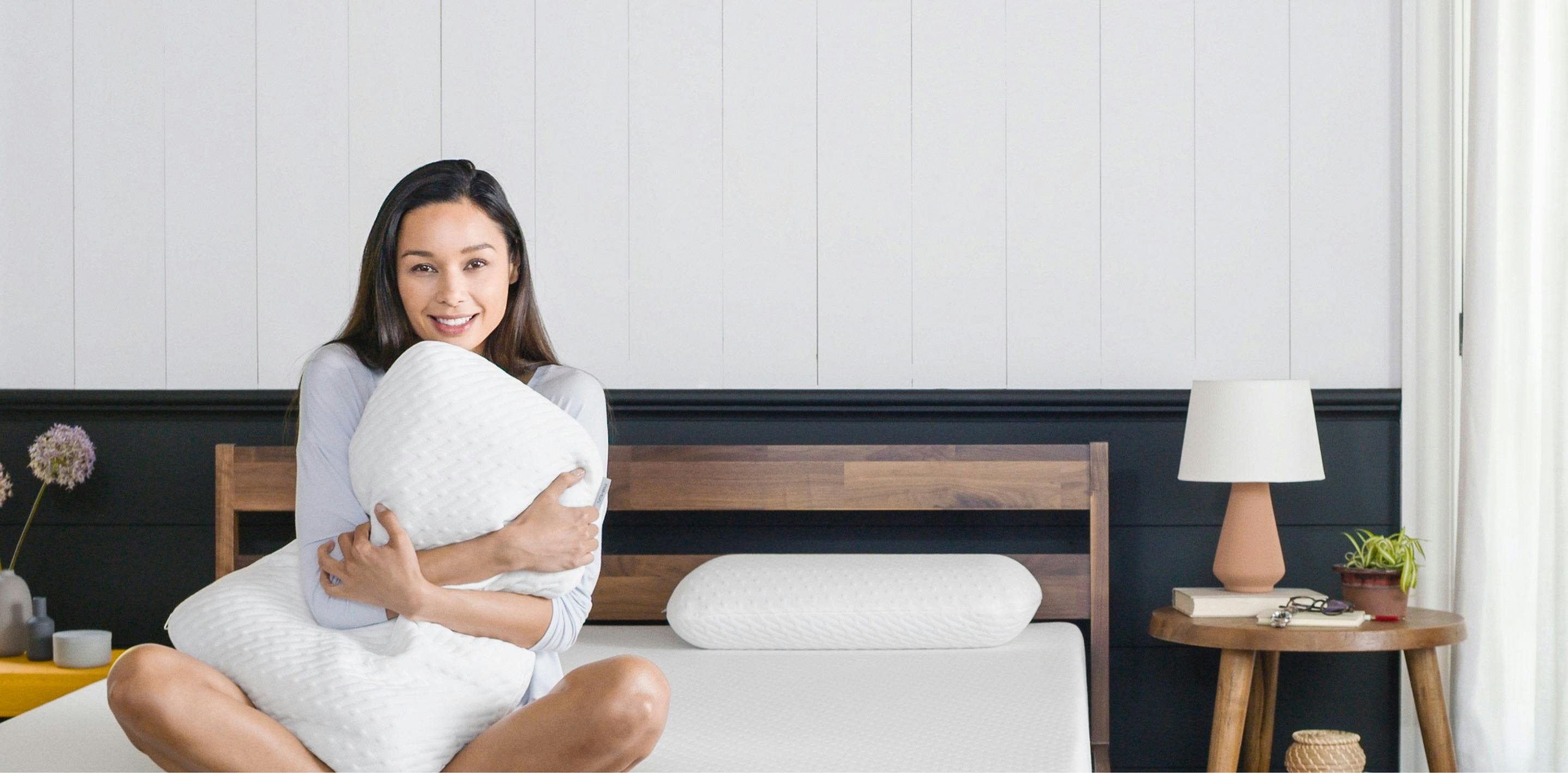 Our promise to you.
We disrupted a $15 billion industry armed with two things: an amazing product and an incredible customer experience. Today, we continue to make thoughtfully-designed products to make sleep a priority for our customers so they Wake Up Better™.
We believe your experience is of the utmost importance, which is why you can always rely on the Tuft & Needle Promise.
Our Brand Values
100-night trial

Hassle-free limited warranty

Quick, simple financing

Free shipping and returns*

Additional fees may apply in AK and HI.

Award-winning customer service