JetBlue
Refreshing your take off and landing.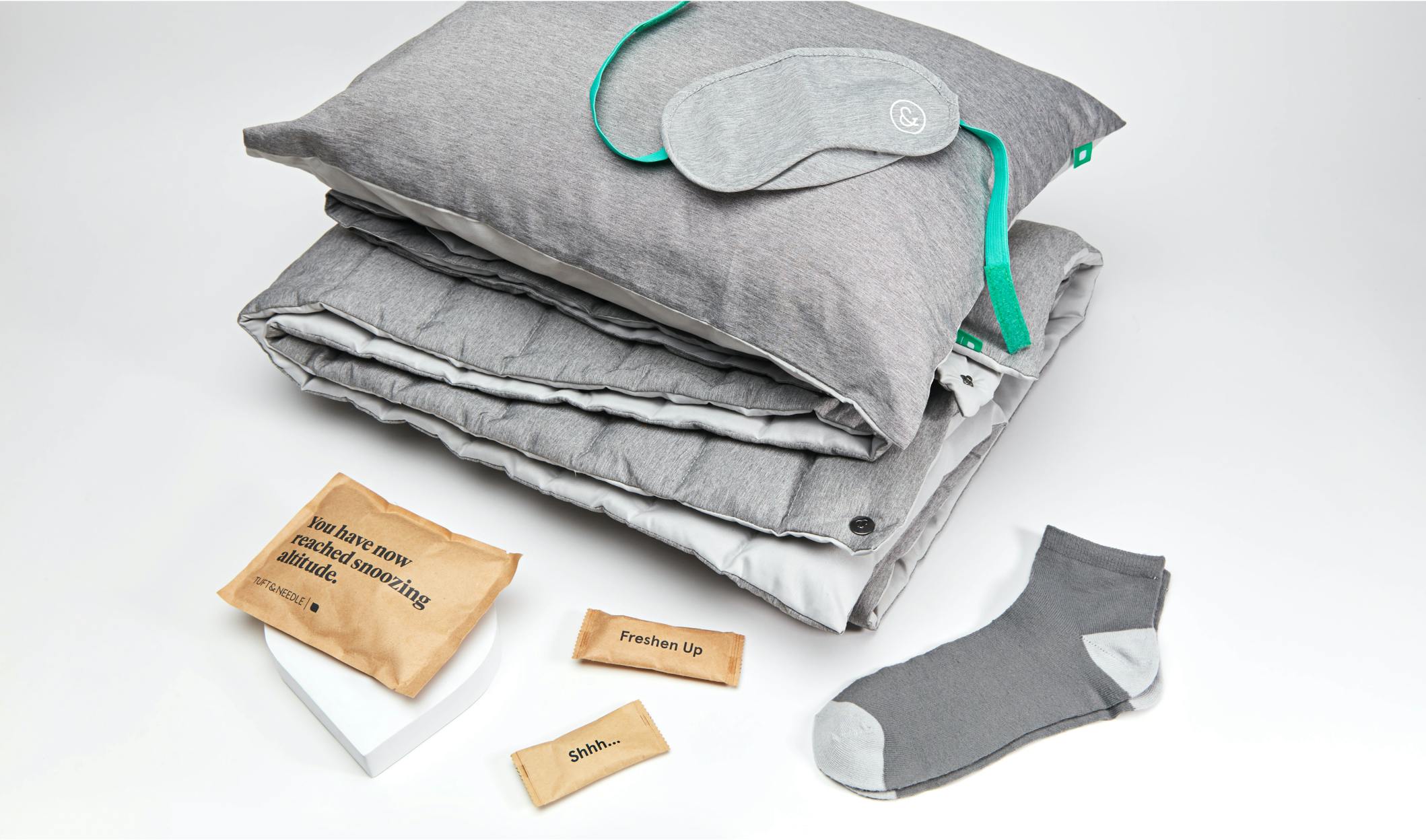 We partnered with JetBlue to bring the comforts of home to their Mint inflight experience.
JetBlue disrupted the airline industry in 1999 by making premium travel approachable. Their Mint experience elevated transatlantic travel even more, and in 2020 they are raising the bar again. Travelers will receive expertly-curated amenities, custom JetBlue products, and small-plate cuisine as they head to their destinations. Our product team partnered with the JetBlue team to create a custom Sleep Kit with products you can't find anywhere else.
To make your flight as comfortable as possible, our team designed the perfect travel companions. Our oversized travel blanket features snaps to create a warm pocket for your feet, or you can snap it around your shoulders to create a snuggly shawl. Instead of using a typical poly-fill only design for the pillow, we included a layer of memory foam to make sure you have the support you need.
The Sleep Kit also includes a soft sleep mask and all the essentials you need to freshen up before landing. To minimize waste, our custom Sleep Kit comes in a laundered fabric bag and utilizes kraft paper components instead of single-use plastic packaging.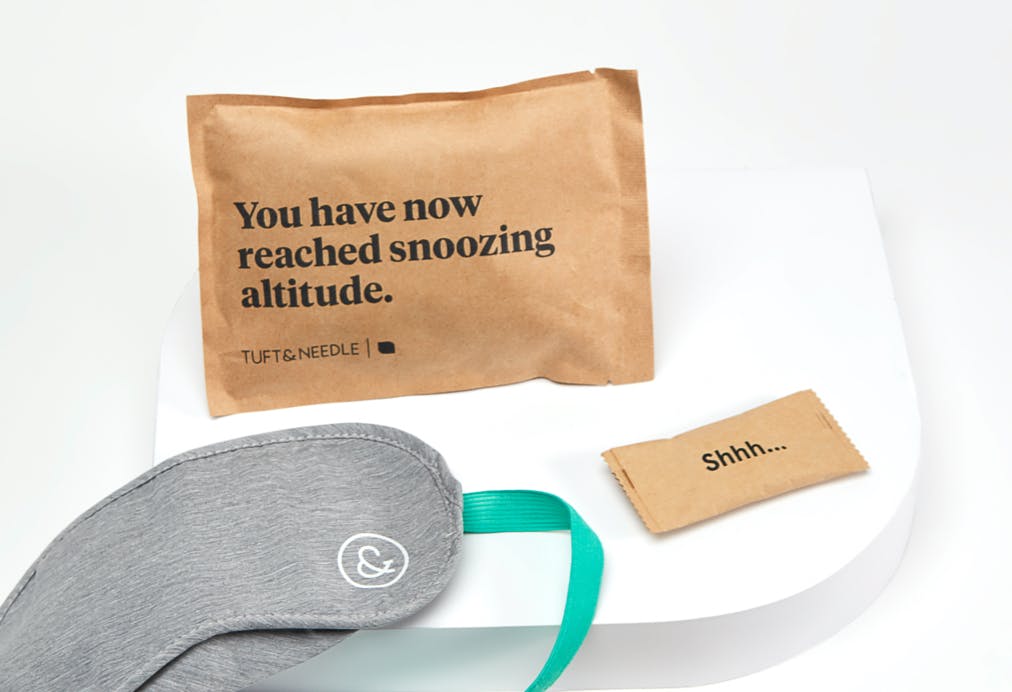 Elevating inflight experiences.
JetBlue is a global, award-winning airline carrying more than 35 million customers a year to 100 cities in the U.S., Caribbean, and Latin America with an average of 925 daily flights.
Learn more