JetBlue
Feel at home in the air.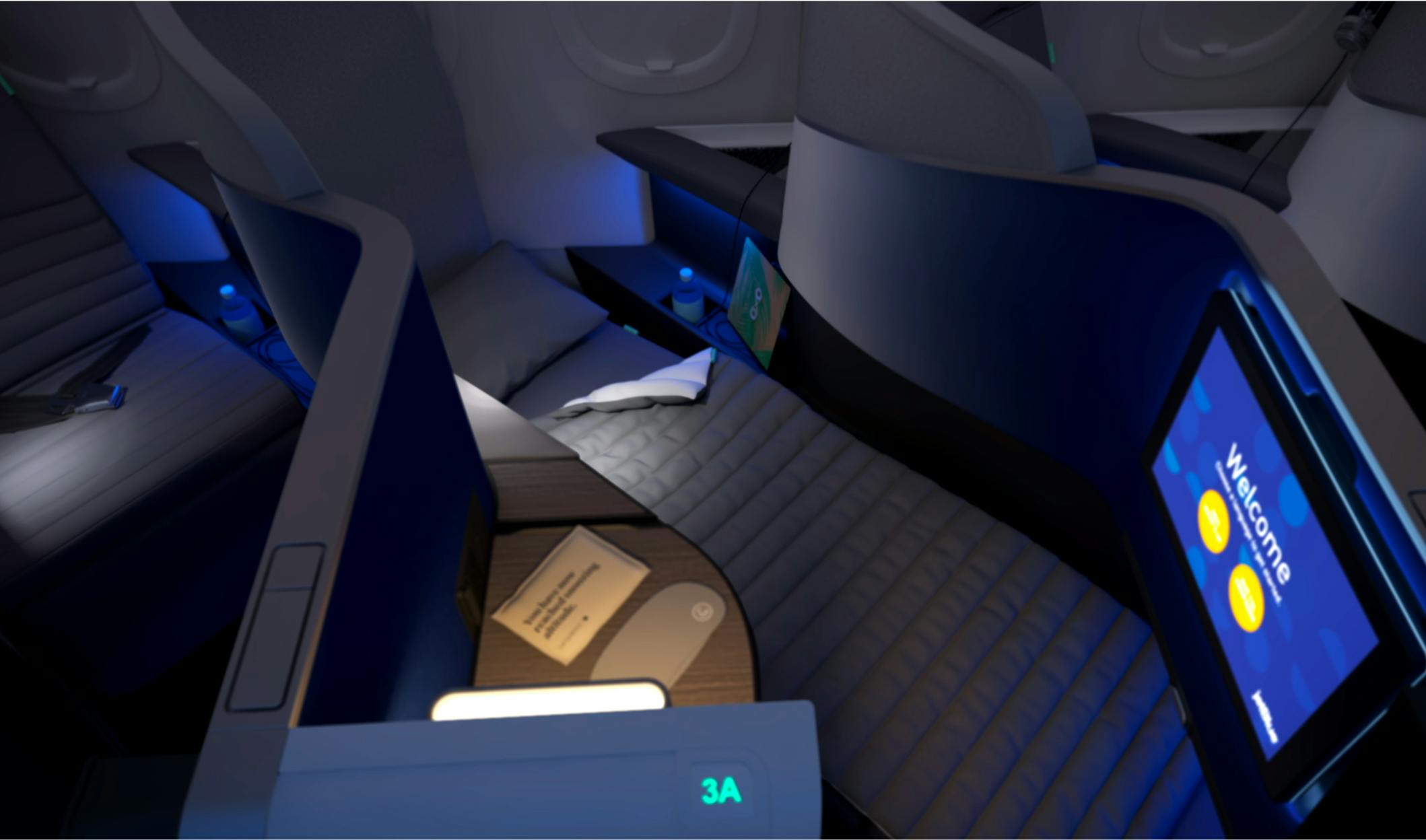 If you have to be on a long flight, this is the place to do it. Tuft & Needle's partnership with JetBlue brings passengers the new Mint flying experience.
Air travel—Minted.

In November 2020, JetBlue announced a refreshed Mint experience, featuring a Tuft & Needle-designed travel blanket and memory-foam pillow, plus a Sleep Kit complete with a sleep mask, earplugs, and items to freshen up before landing. Now, JetBlue's reimagined Mint experience is elevating inflight comfort to new levels—with Tuft & Needle along for the ride.
JetBlue will soon launch 24 private suites with a sliding door for extra privacy. Plus, Tuft & Needle custom-designed the seat cushion to include T&N Adaptive® foam, which reclines into a cozy sleep space that's the closest you can possibly get to being a mattress without hauling your bed along for the ride. These enhancements, plus more, will make every Mint customer feel right at home even when 30,000 feet in the air.
The all-new Mint suites will launch on select flights between JFK–LAX in June 2021.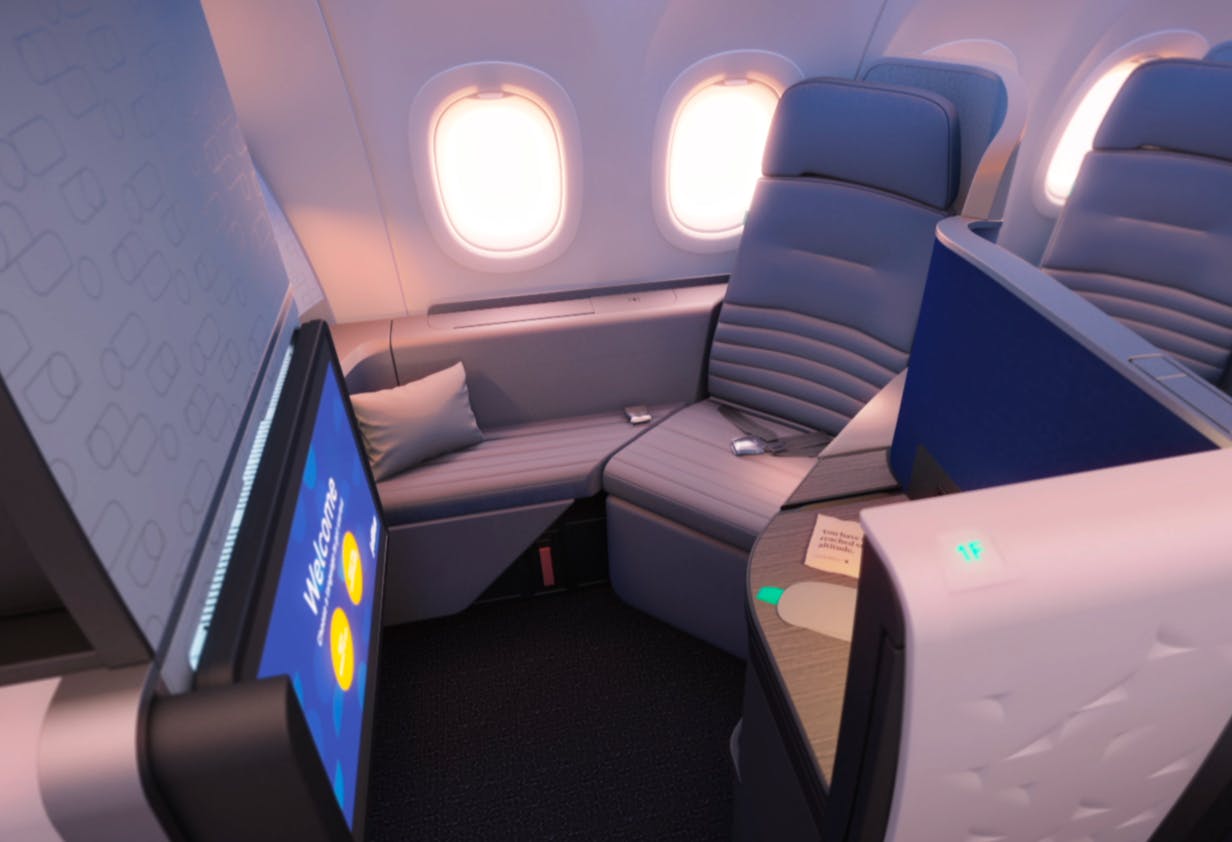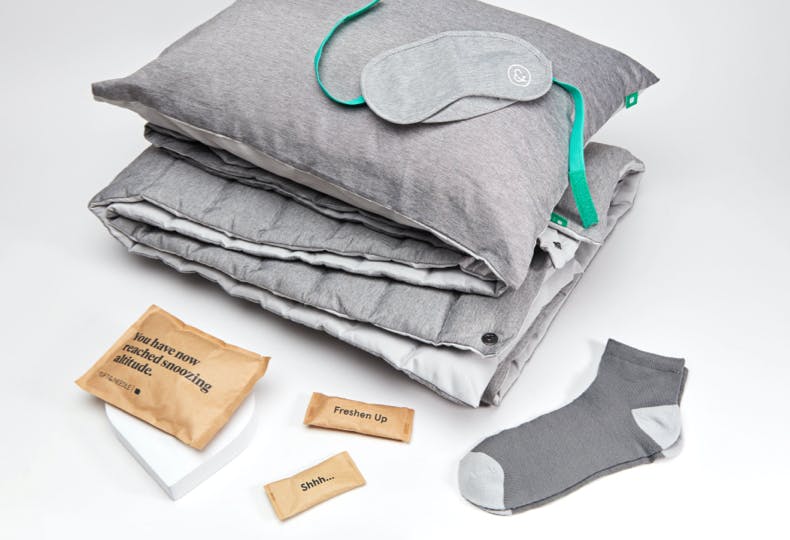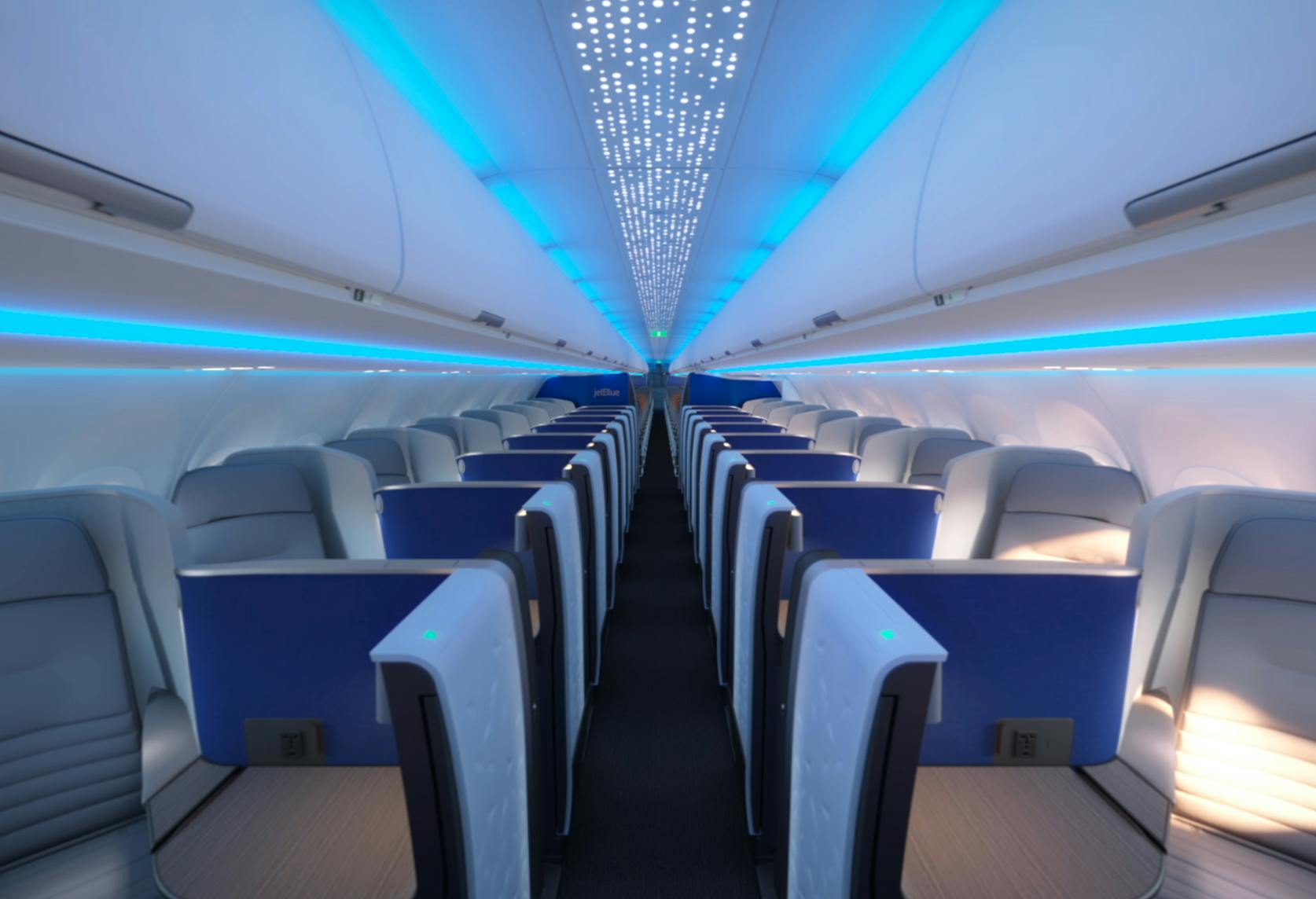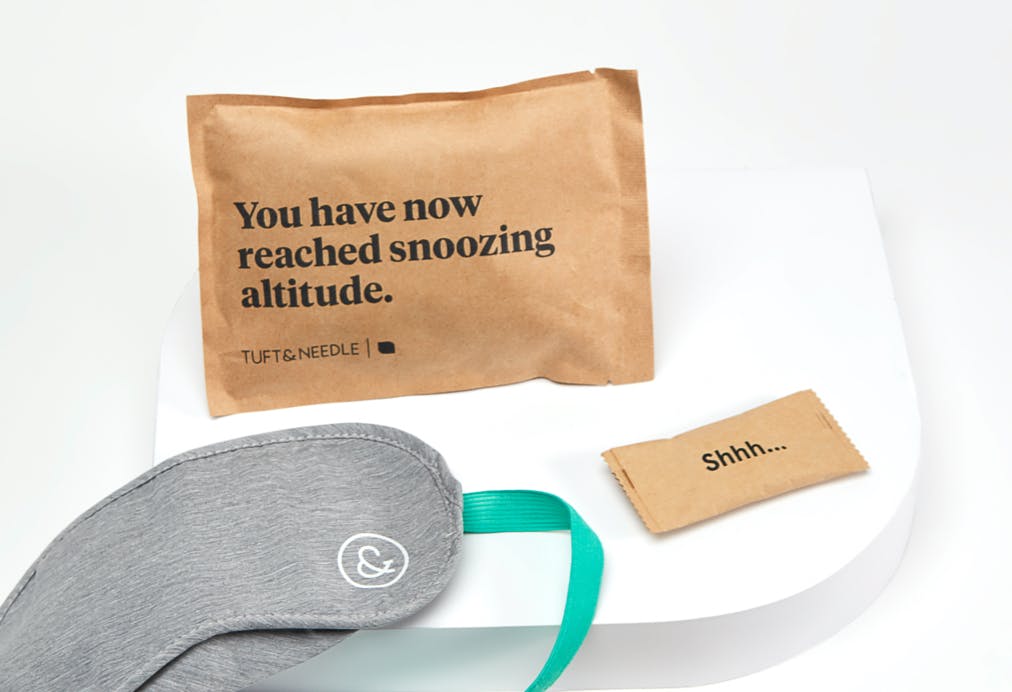 Elevating inflight experiences.
JetBlue is a global, award-winning airline carrying more than 35 million customers a year to 100 cities in the U.S., Caribbean, and Latin America with an average of 925 daily flights.
Learn more