The Big Quiet
Let's get together and enjoy the silence.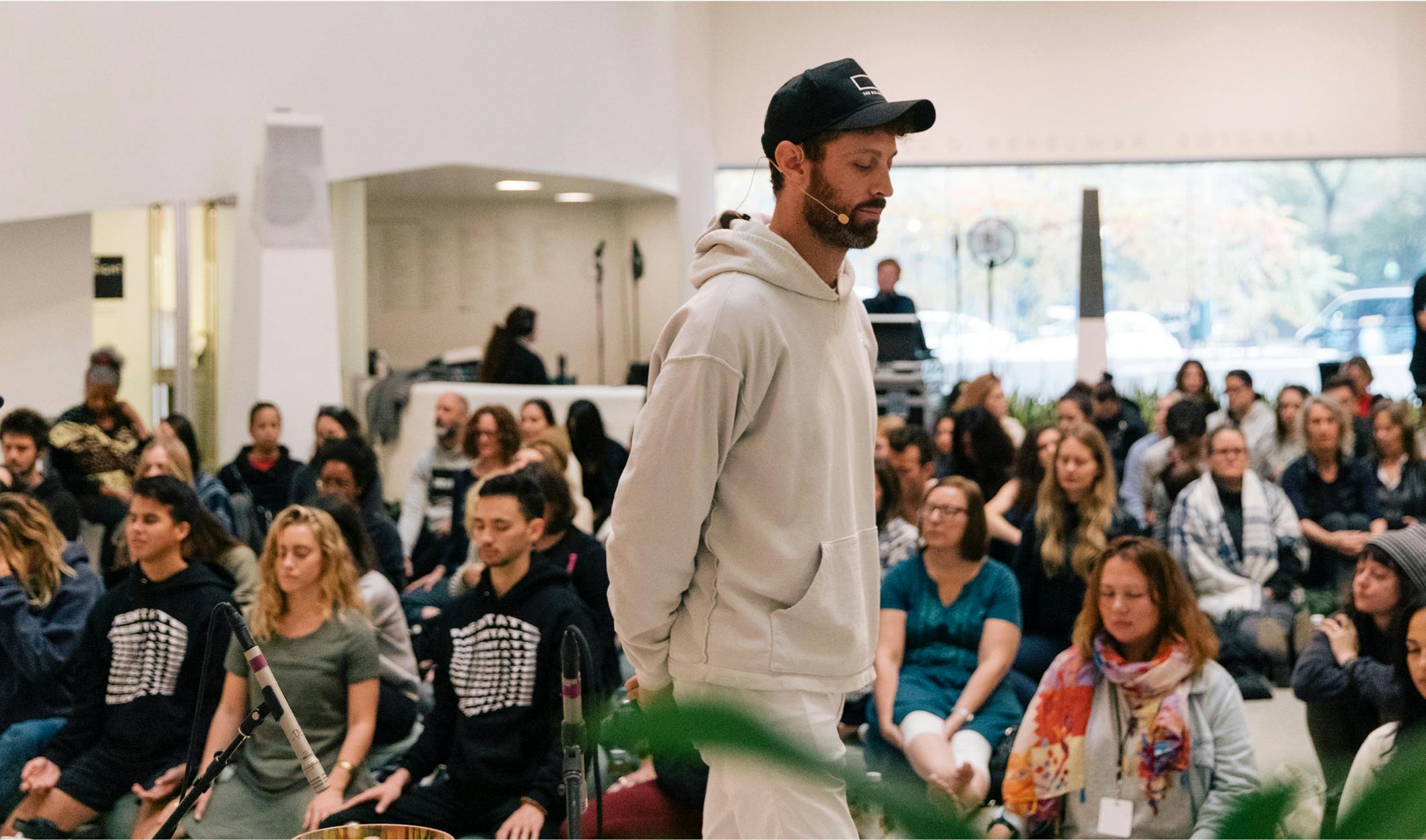 Meditation often comes up when looking for ways to improve your sleep. In 2019, we'd been exploring the leaders and visionaries in this space and kept finding ourselves at Jesse Israel and The Big Quiet. We were familiar with Jesse, as we'd previously discussed event sponsorships, but plans to do so simply hadn't lined up.
As we talked more with Jesse and began to really understand his vision for The Big Quiet, we had an idea: let's design a meditation cushion to gift attendees of TBQ's Fall 2019 events. It was the perfect way to kick off our partnership with The Big Quiet and to establish feelings of unity and solidarity at each event.
The meditation cushion had a custom removable, machine-washable cover in a calming sage green that has looked stunning in every location from the Guggenheim to the Museum of Natural History.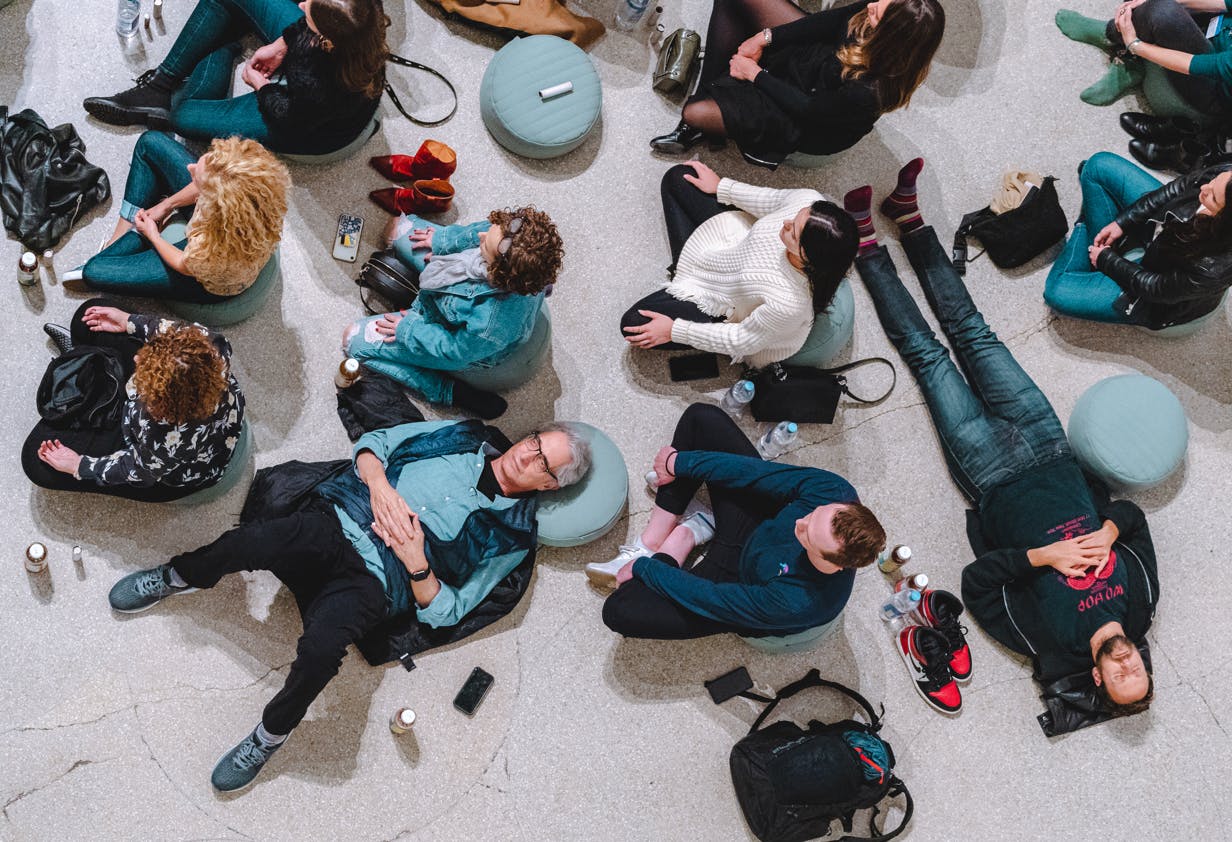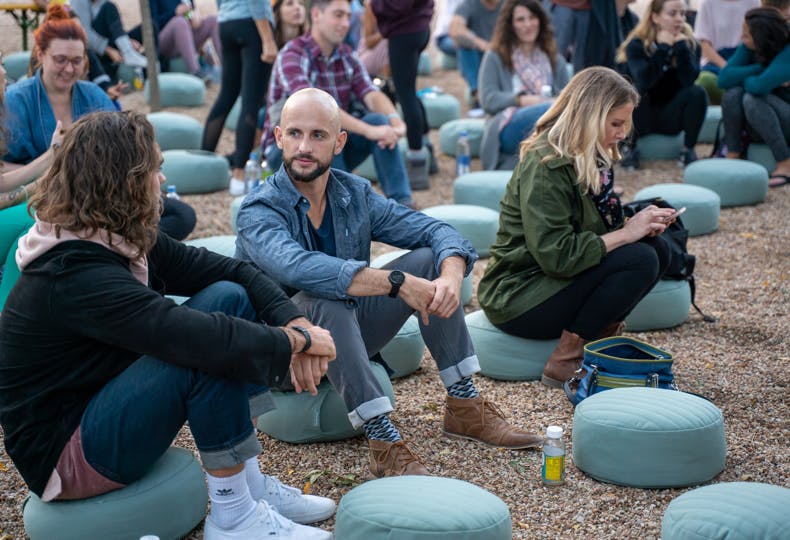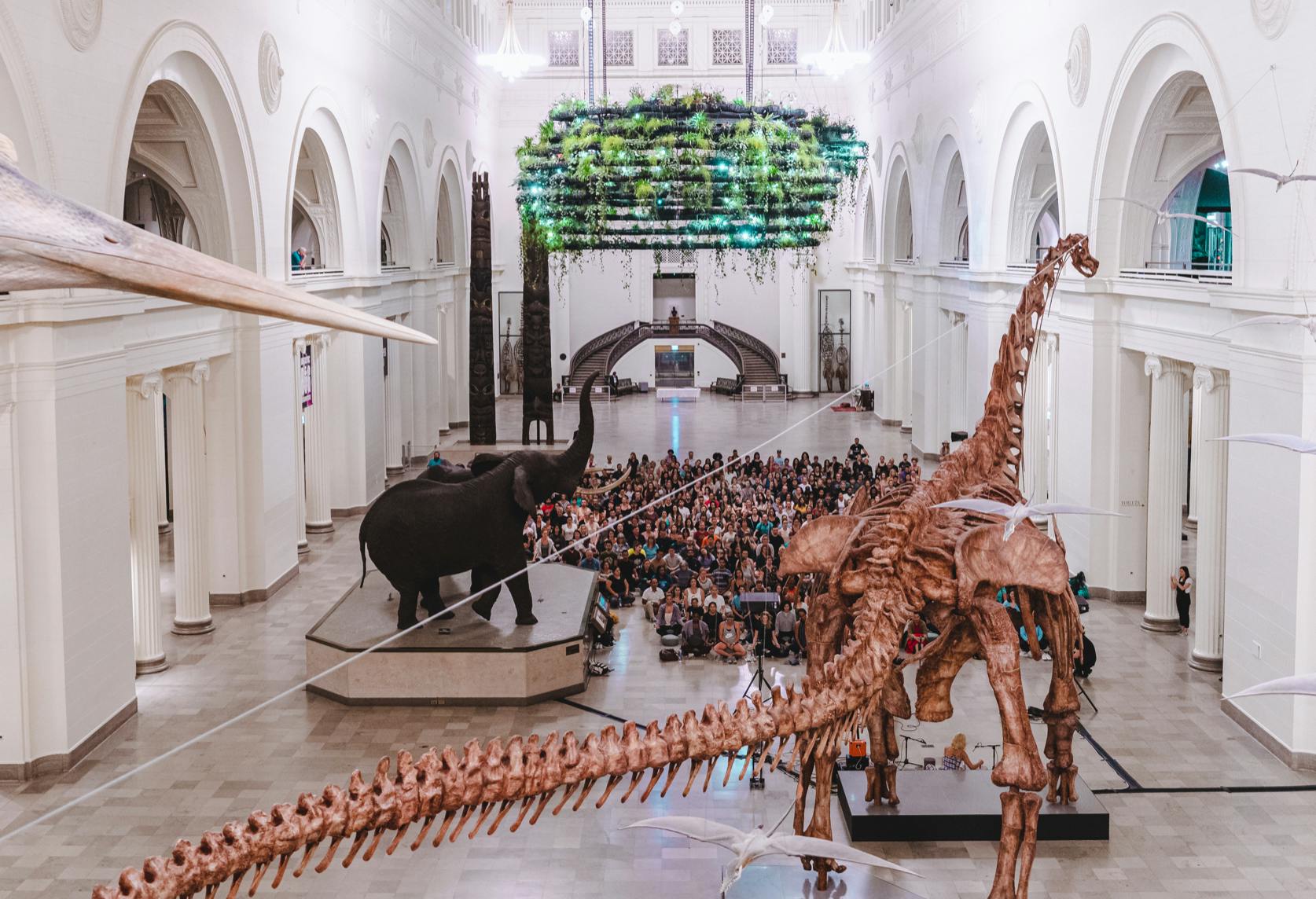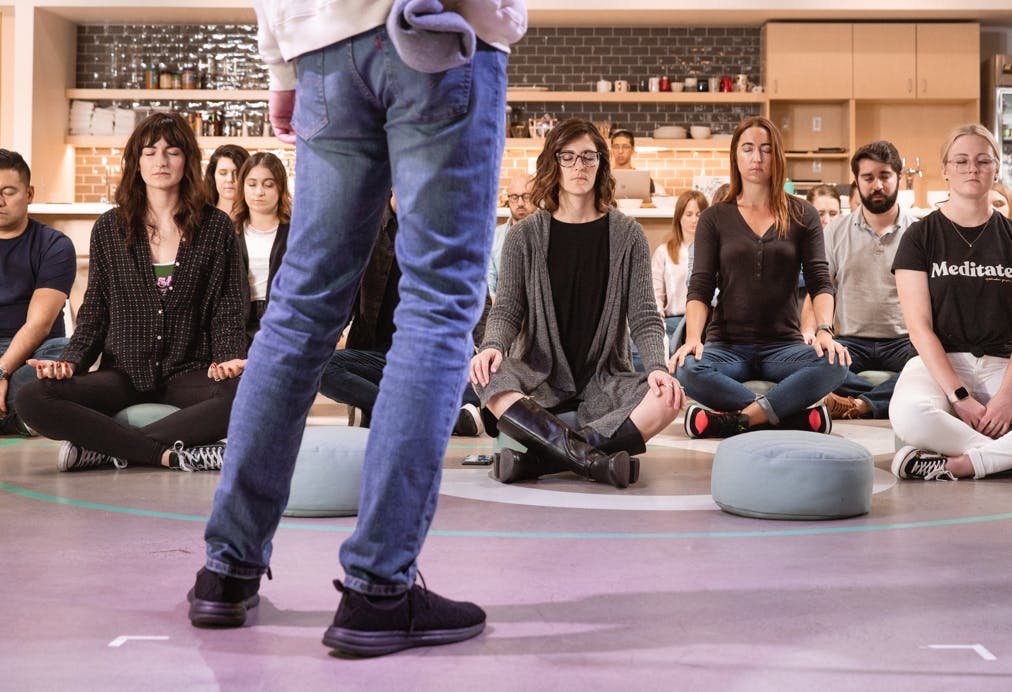 The Big Quiet Visits Tuft & Needle HQ
Jesse Israel leads a meditation session for the T&N team.
Read the story