Wood Frame
The timeless hardwood bed frame that upgrades any bedroom.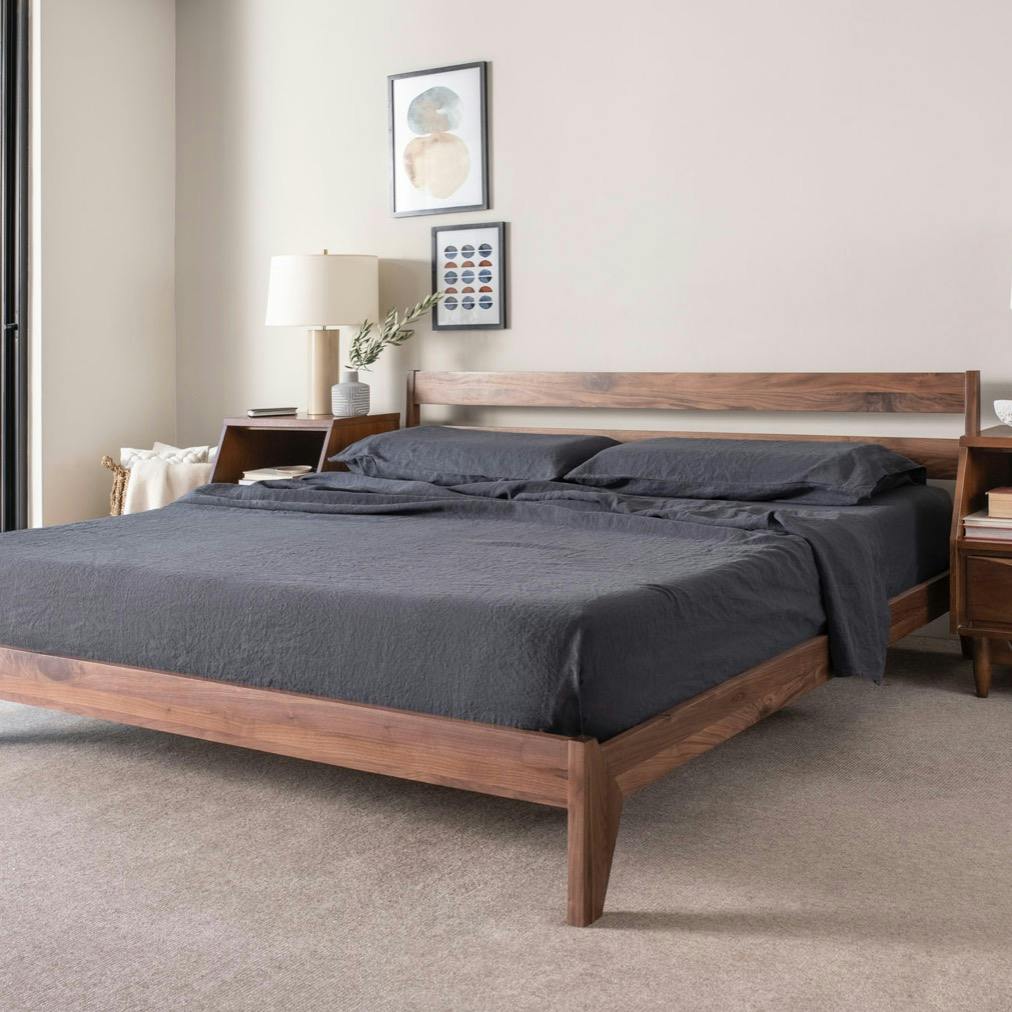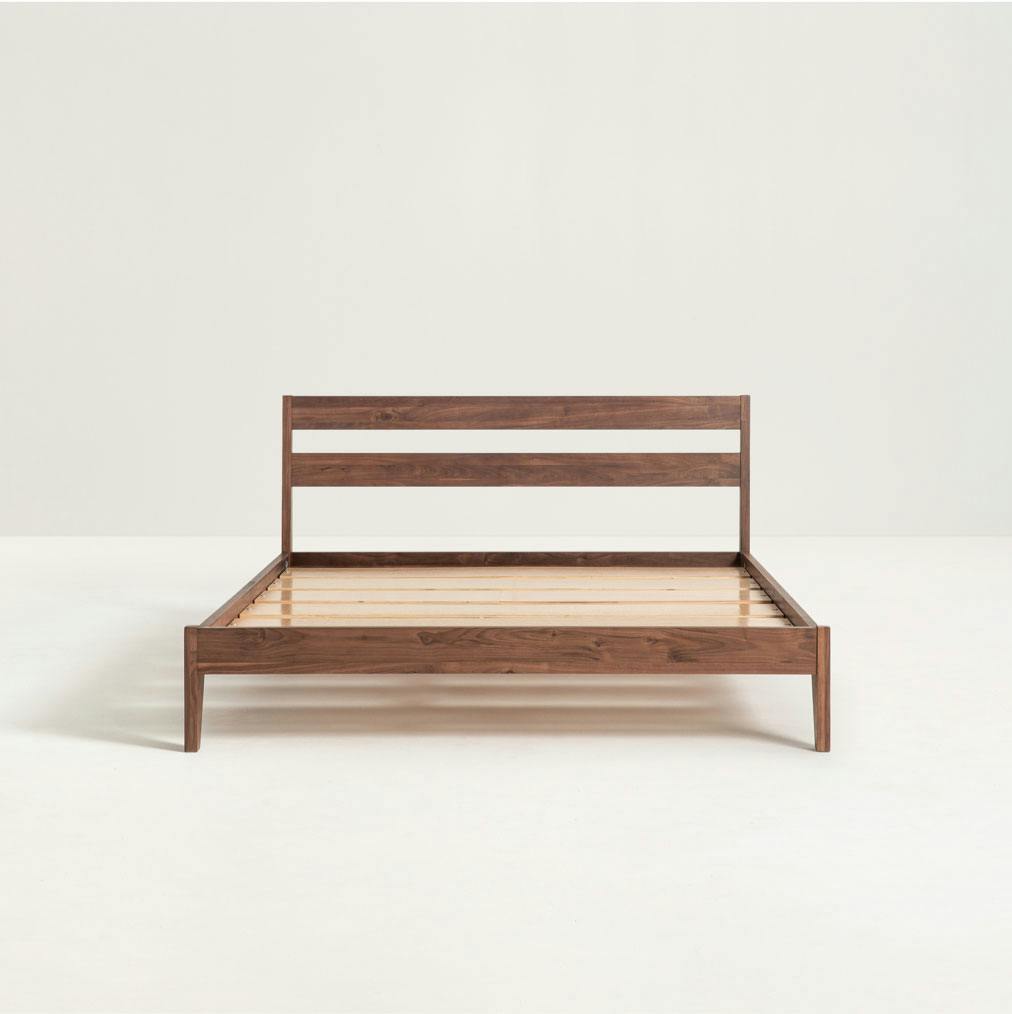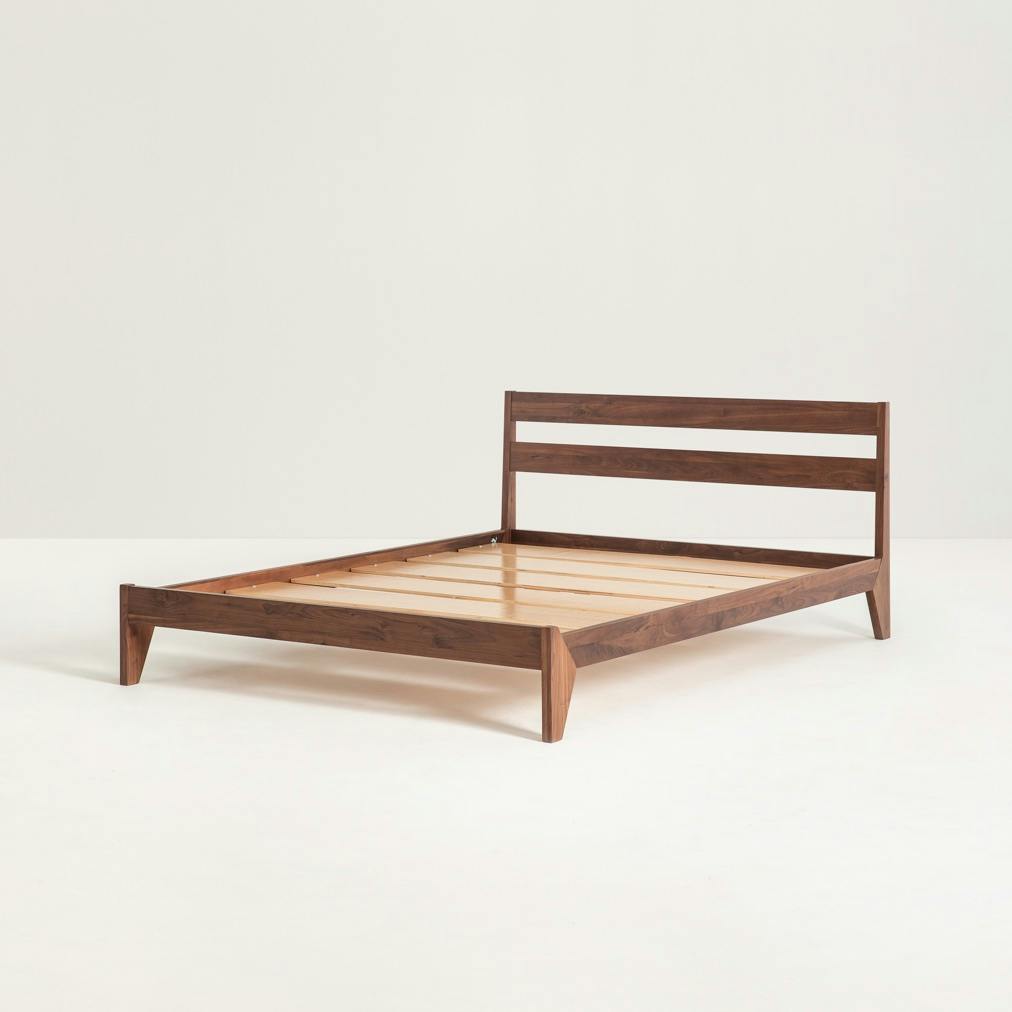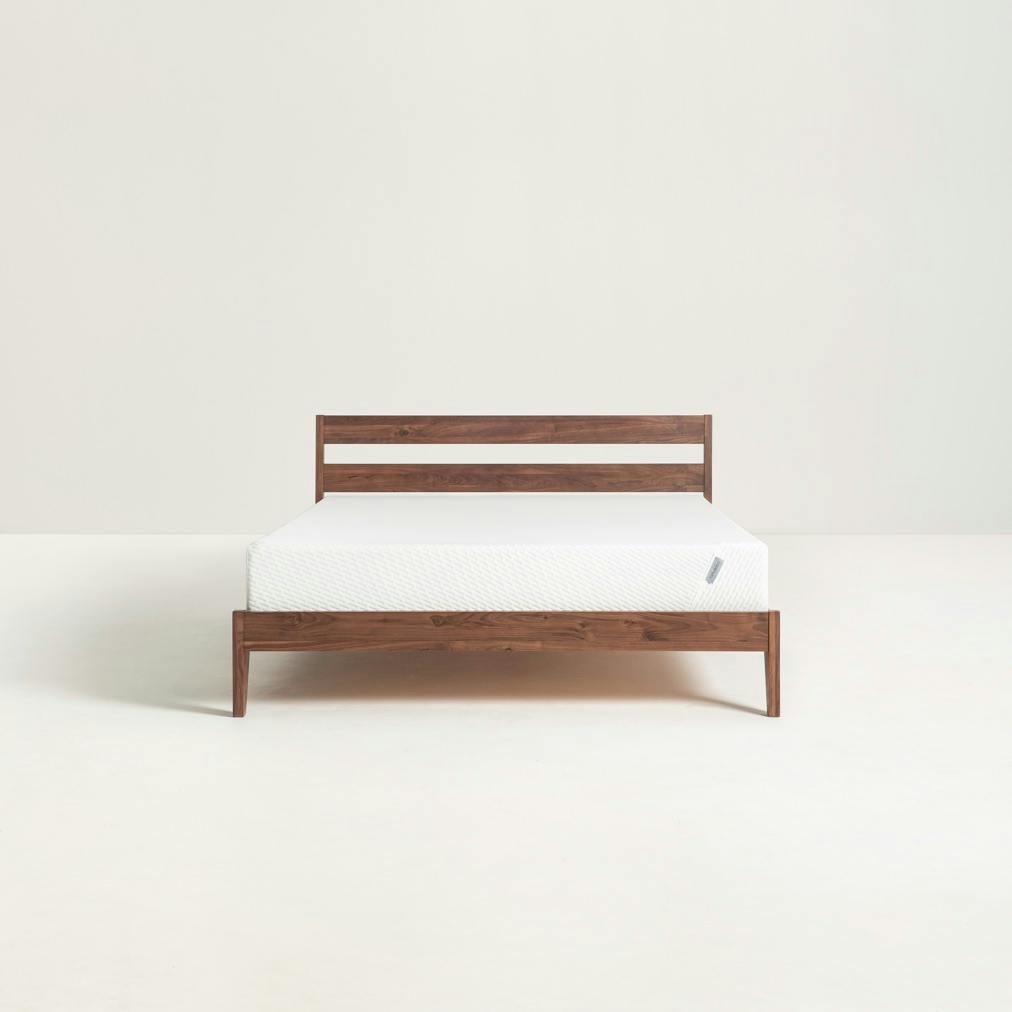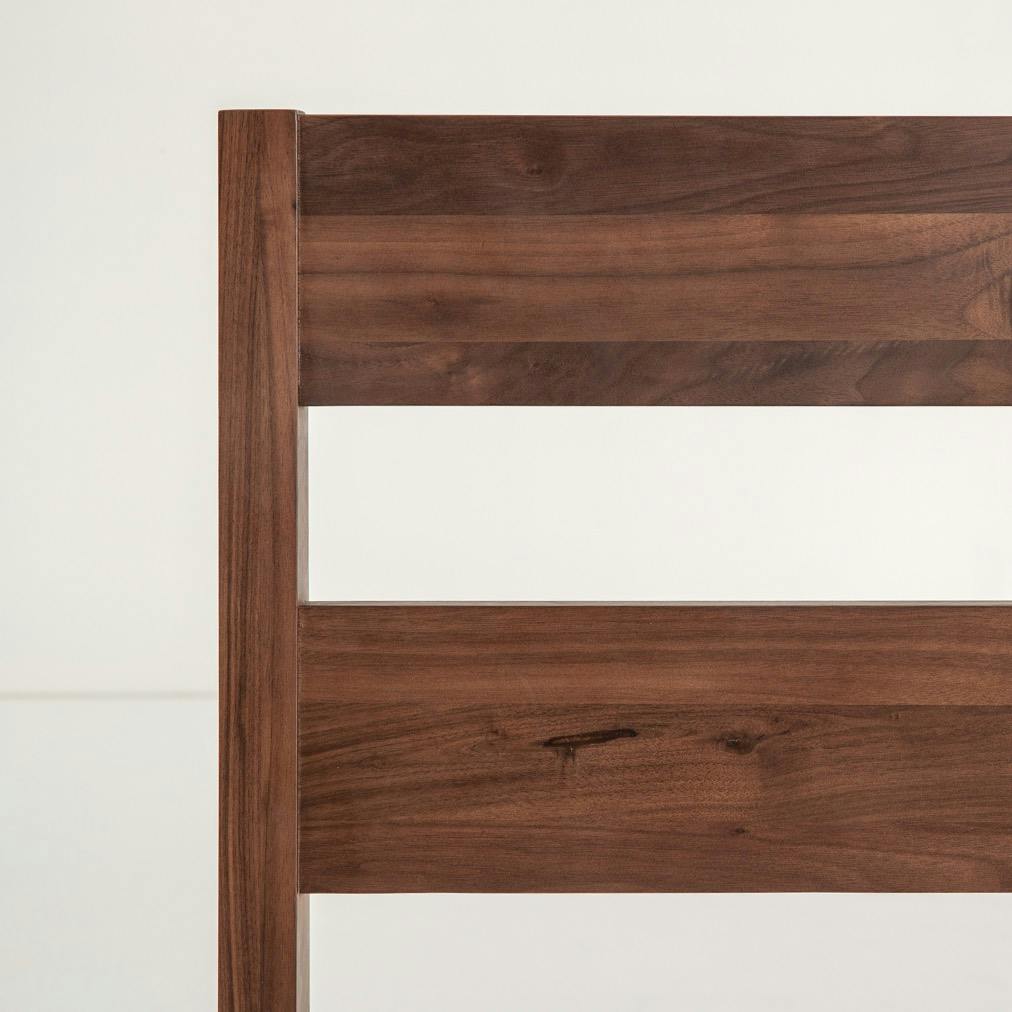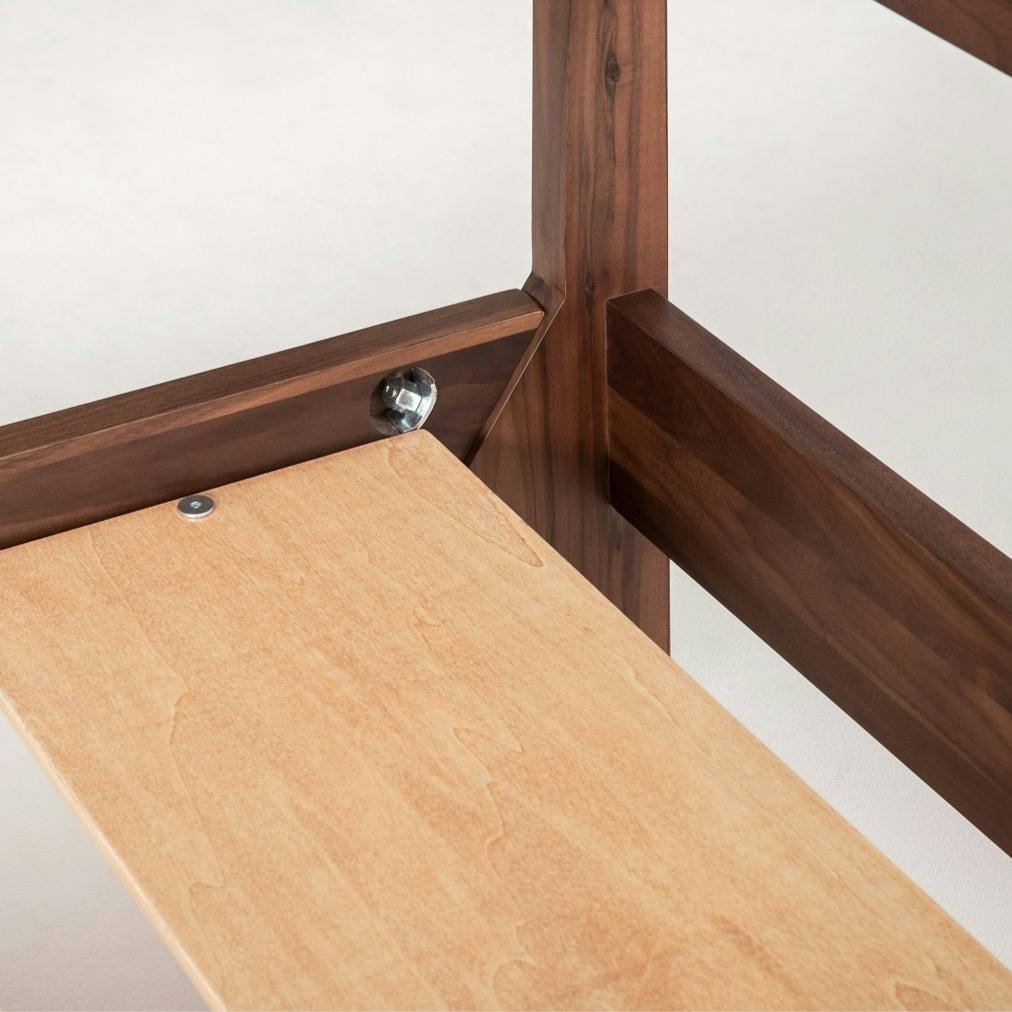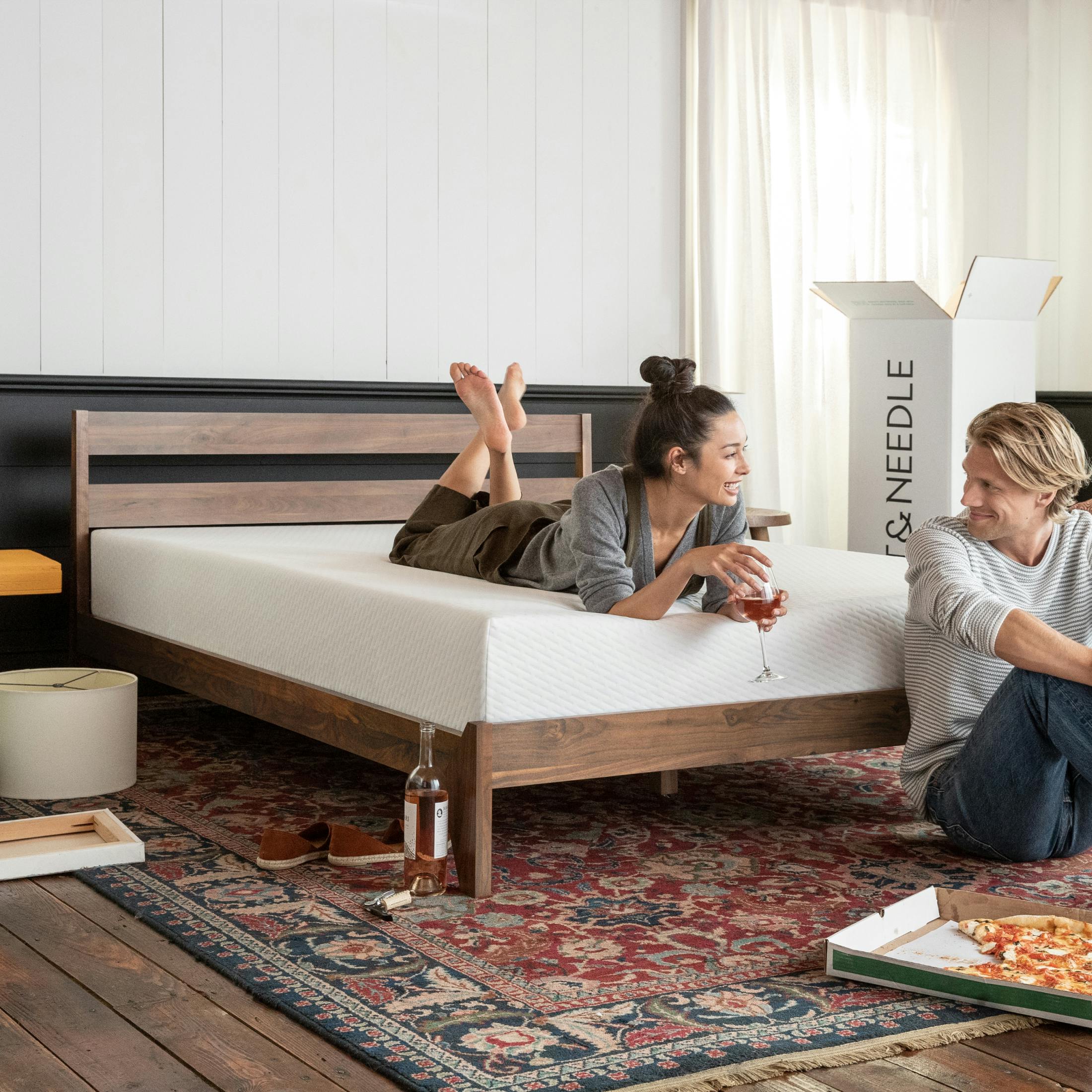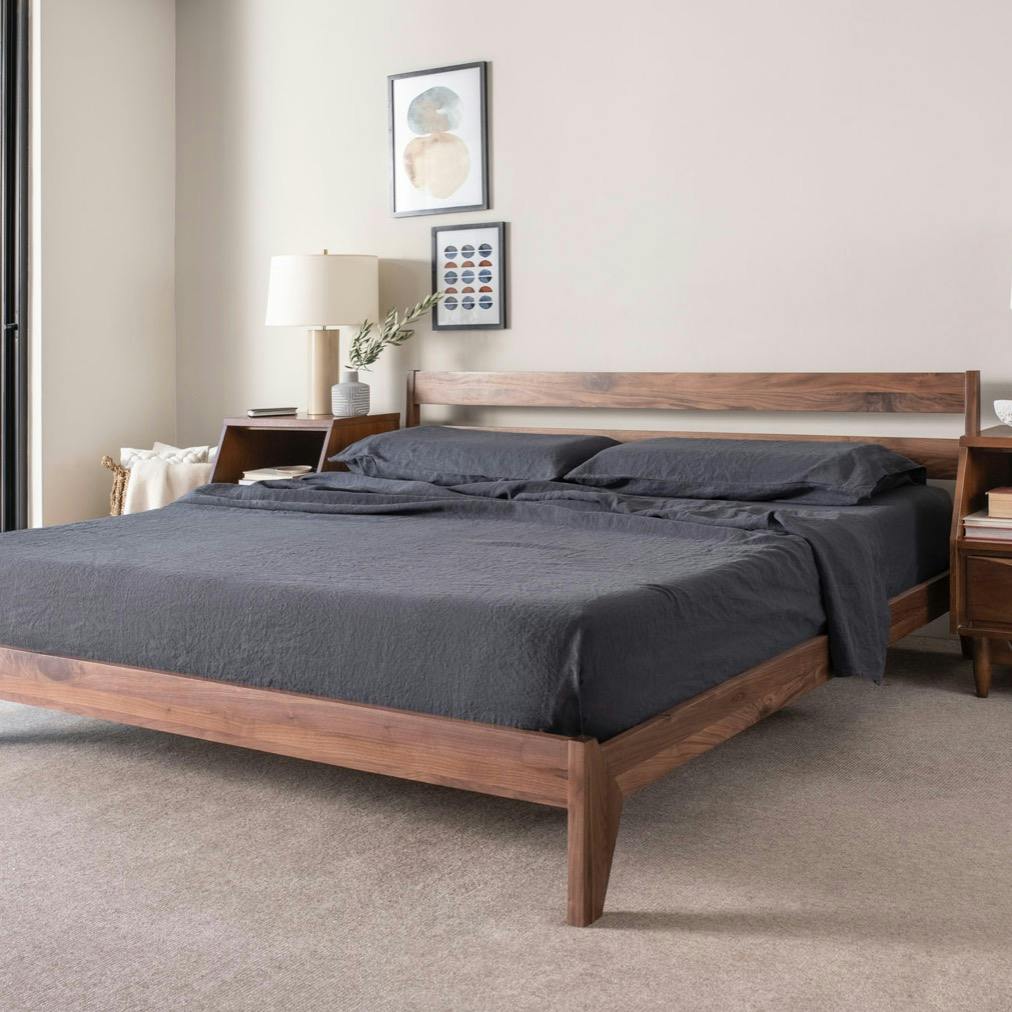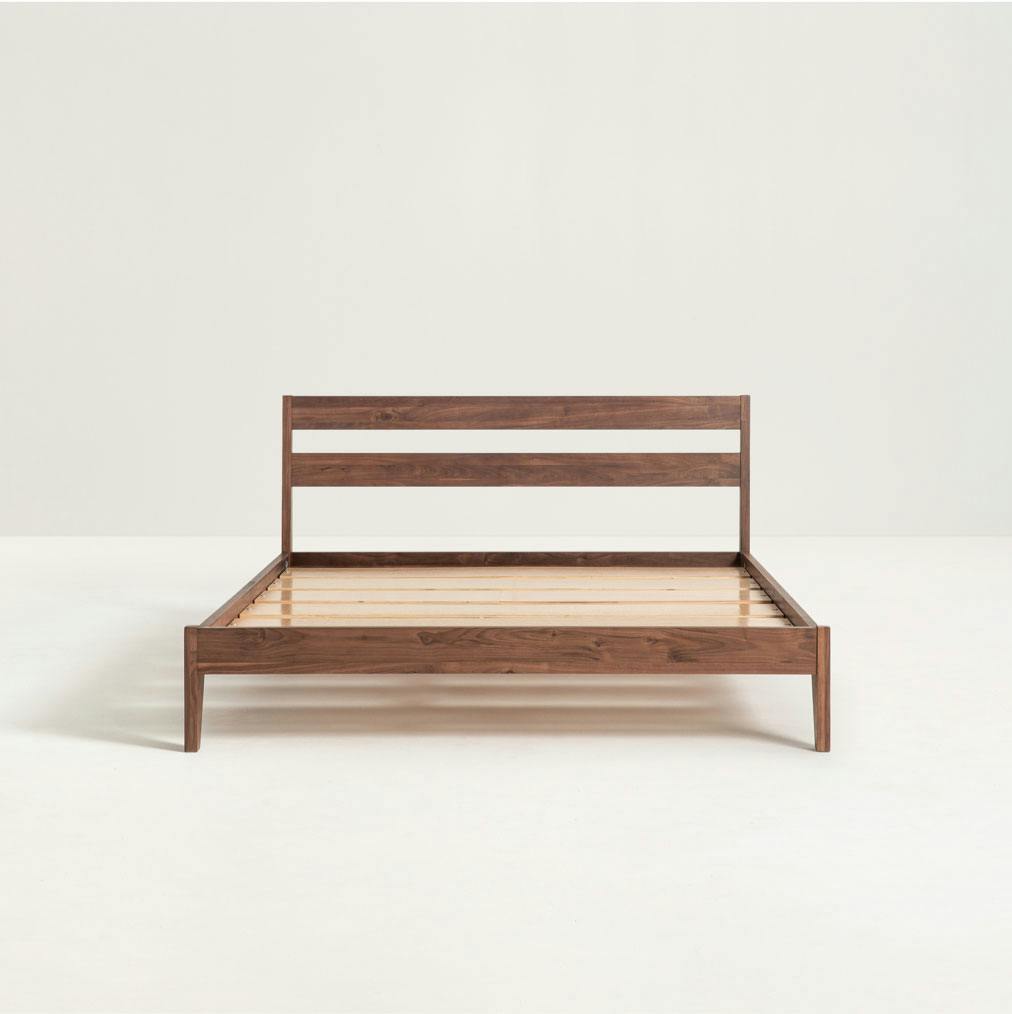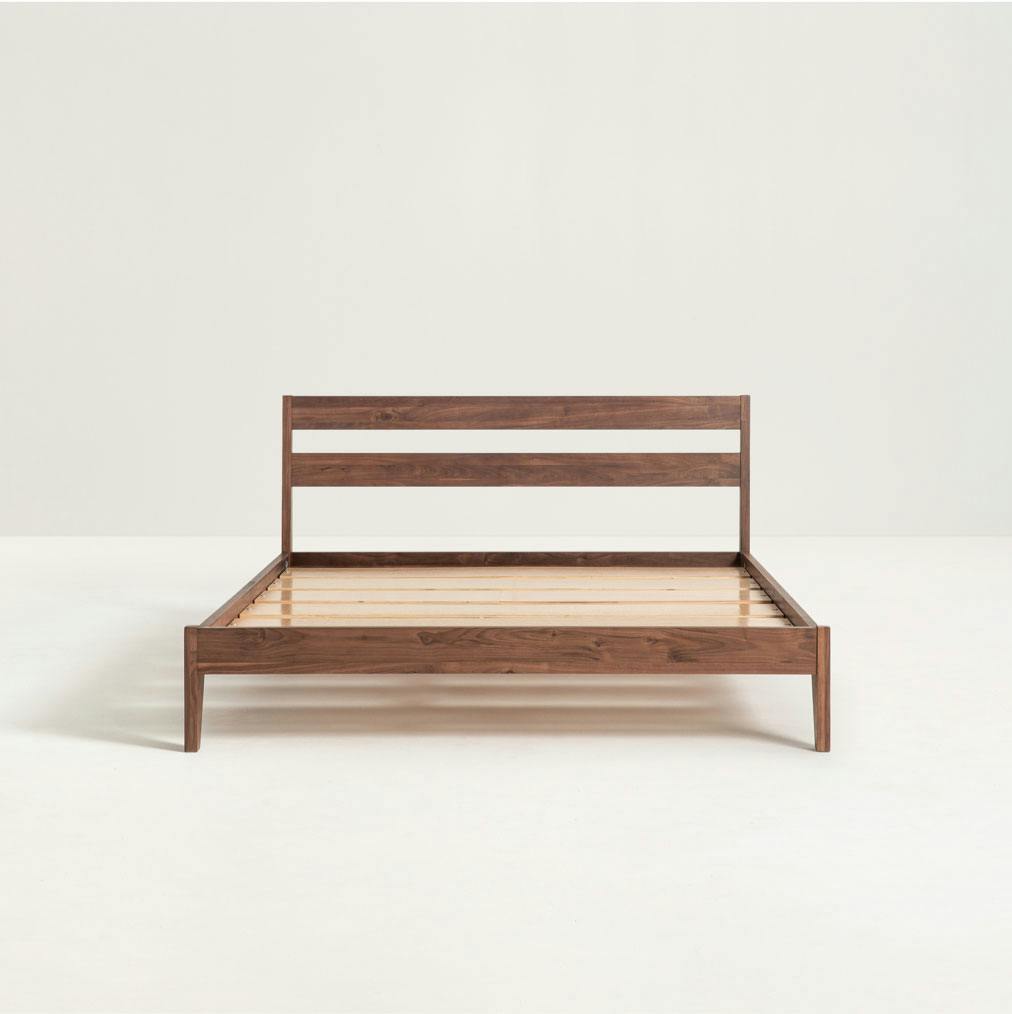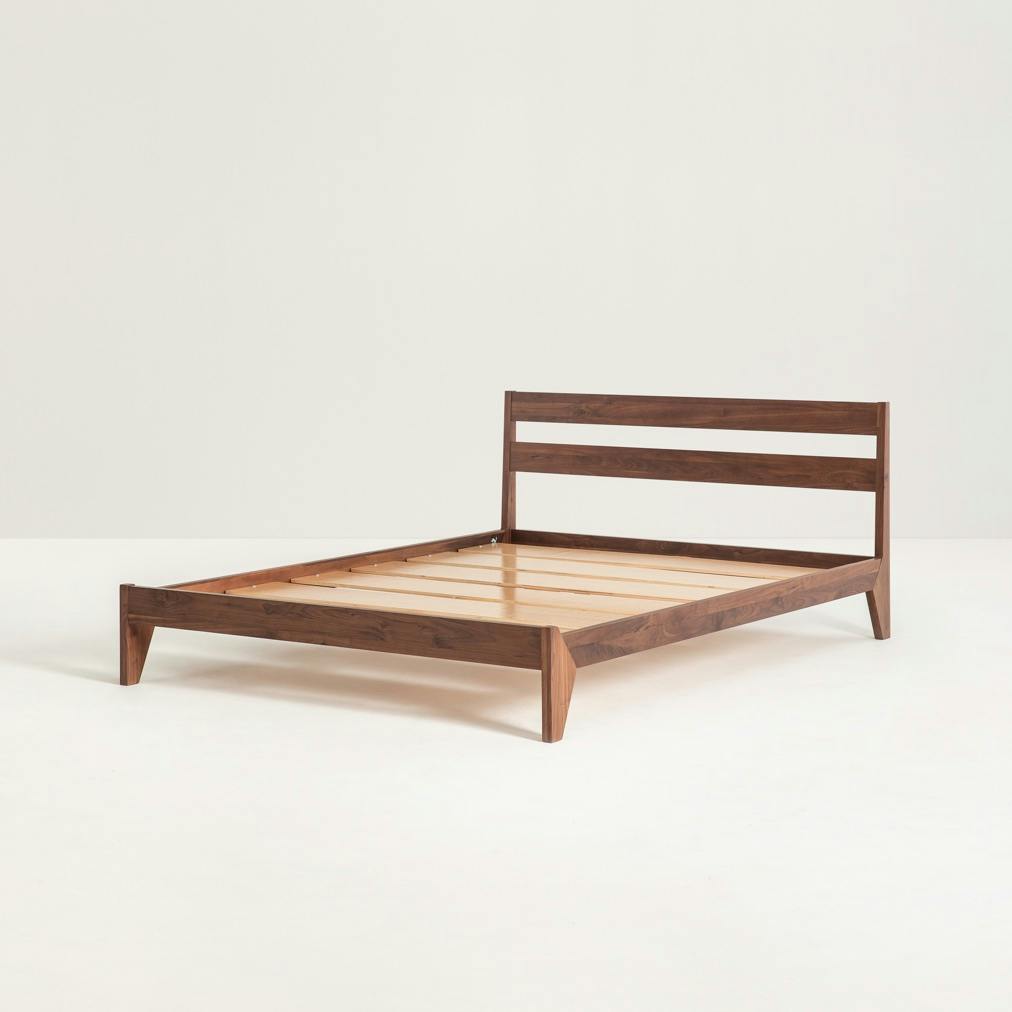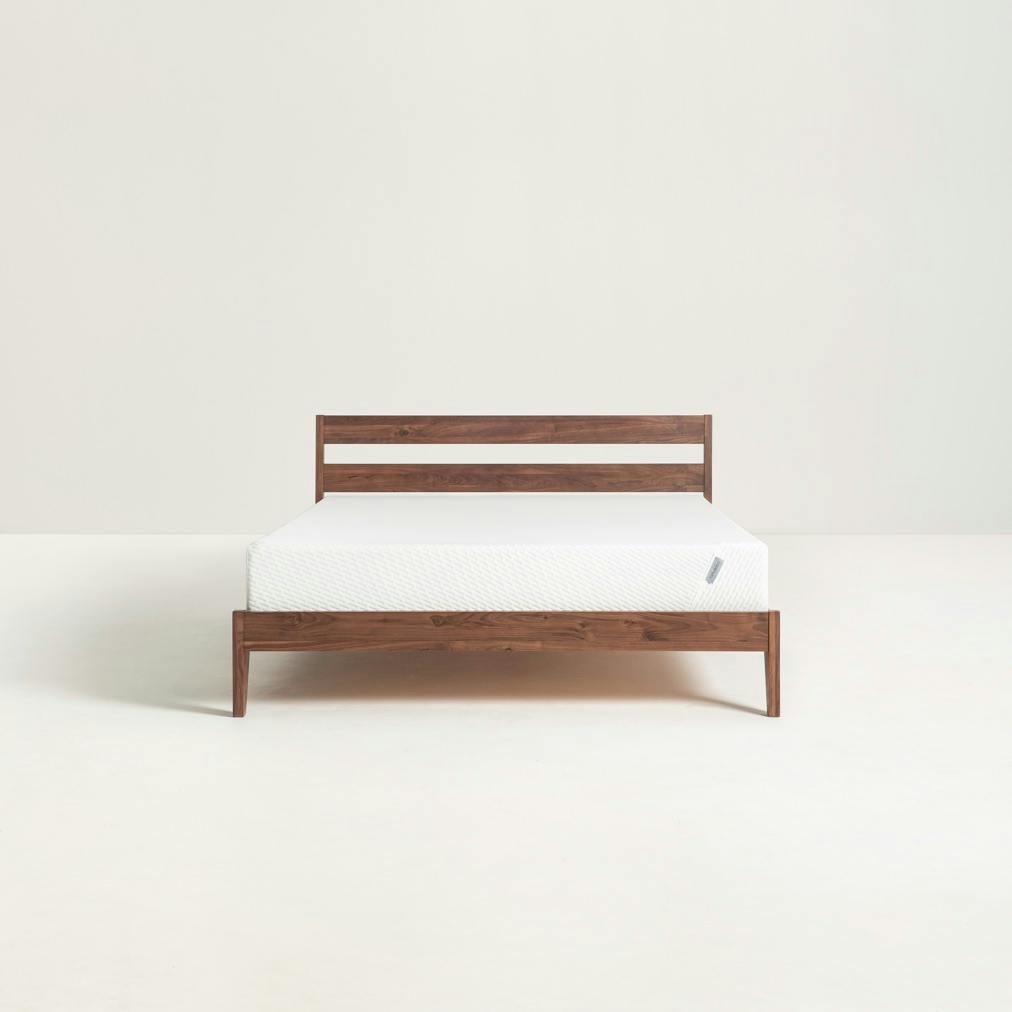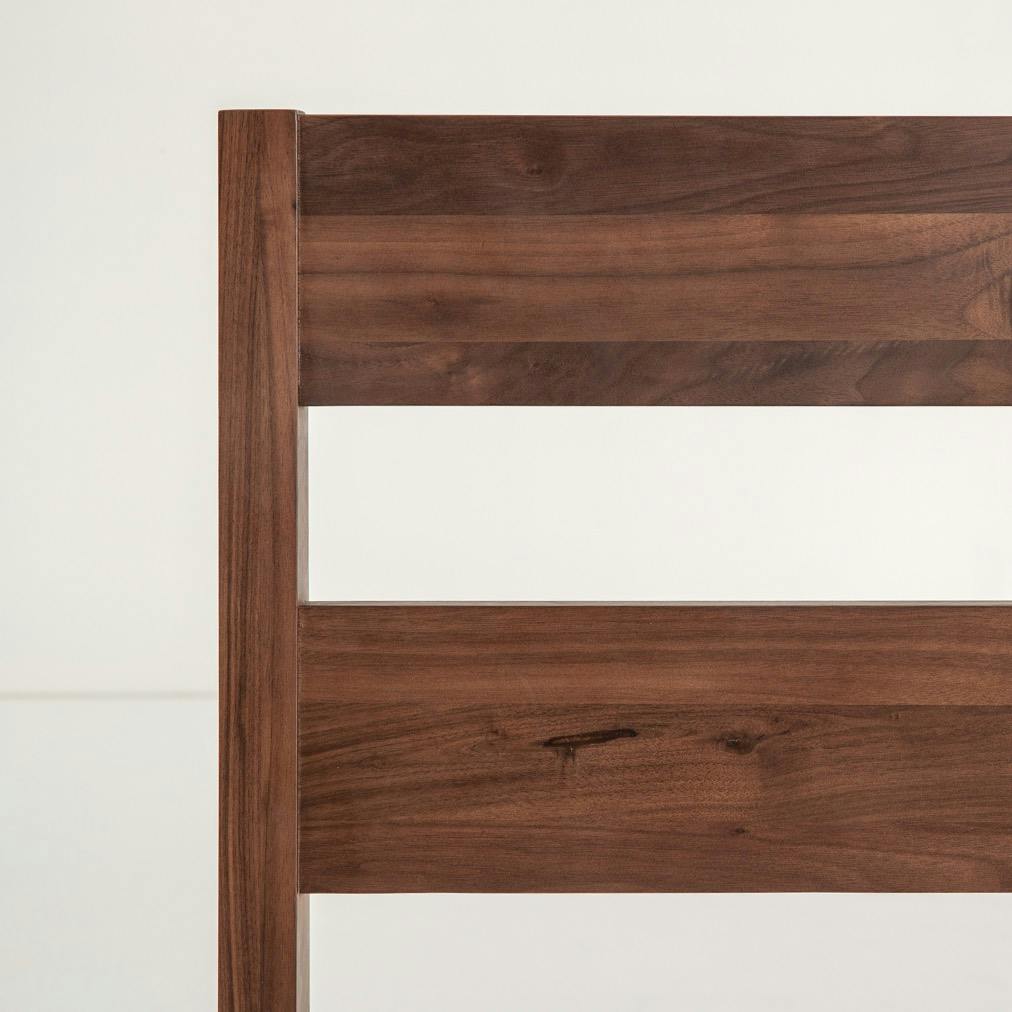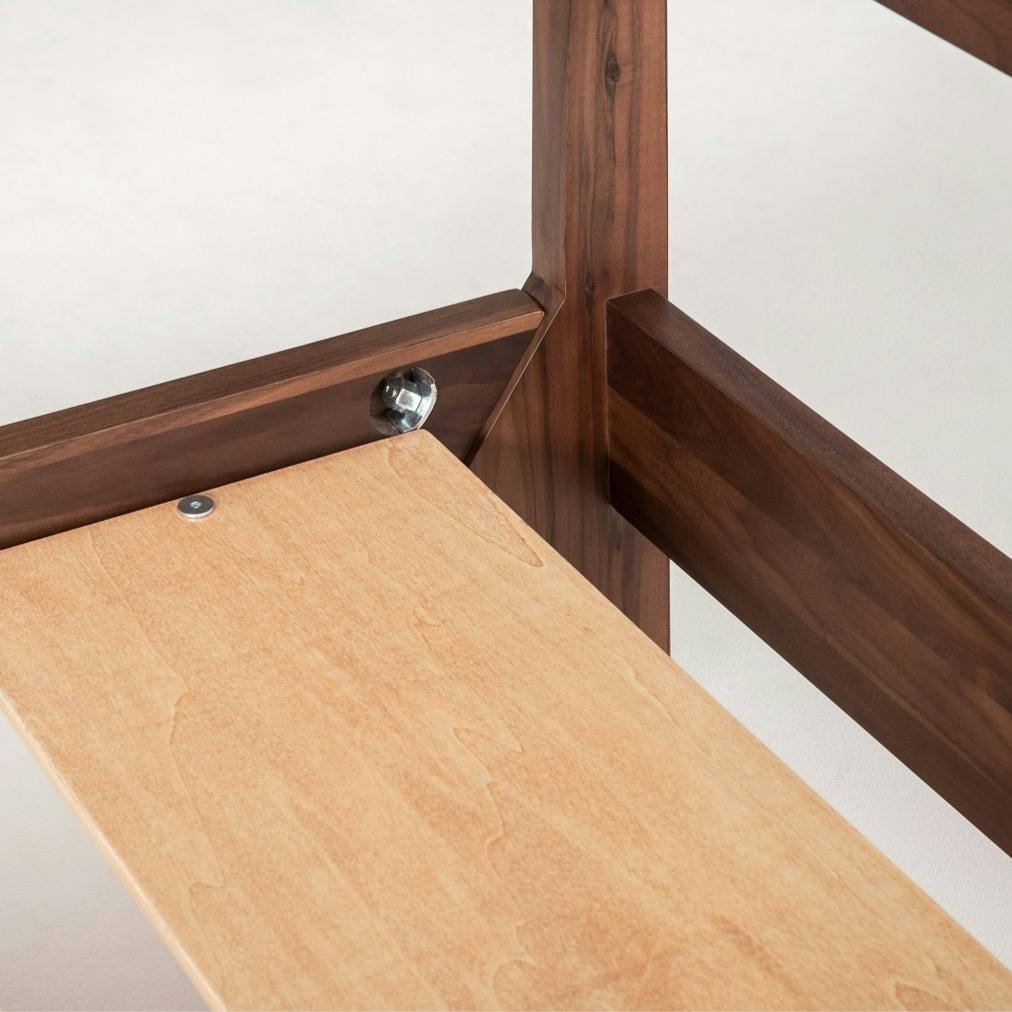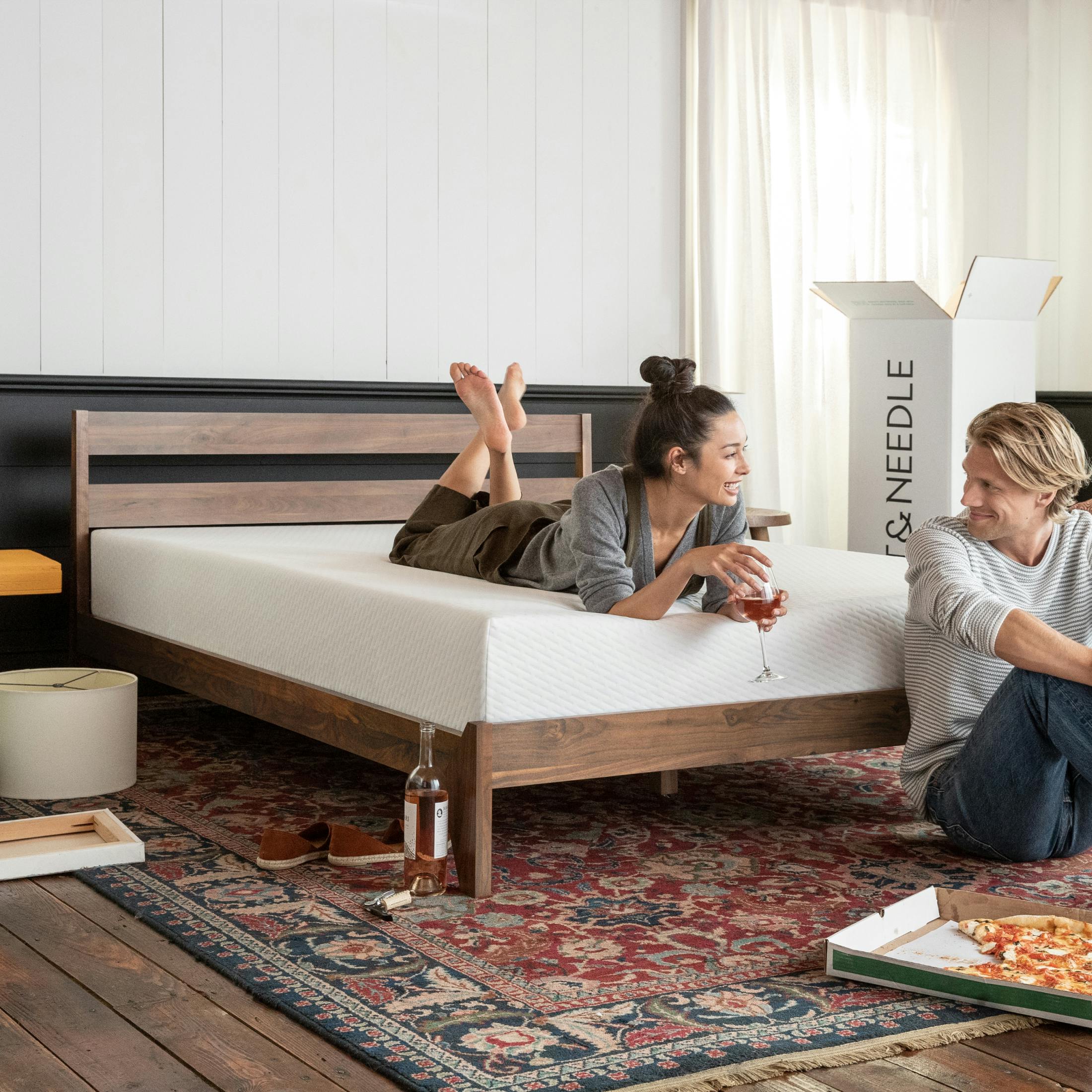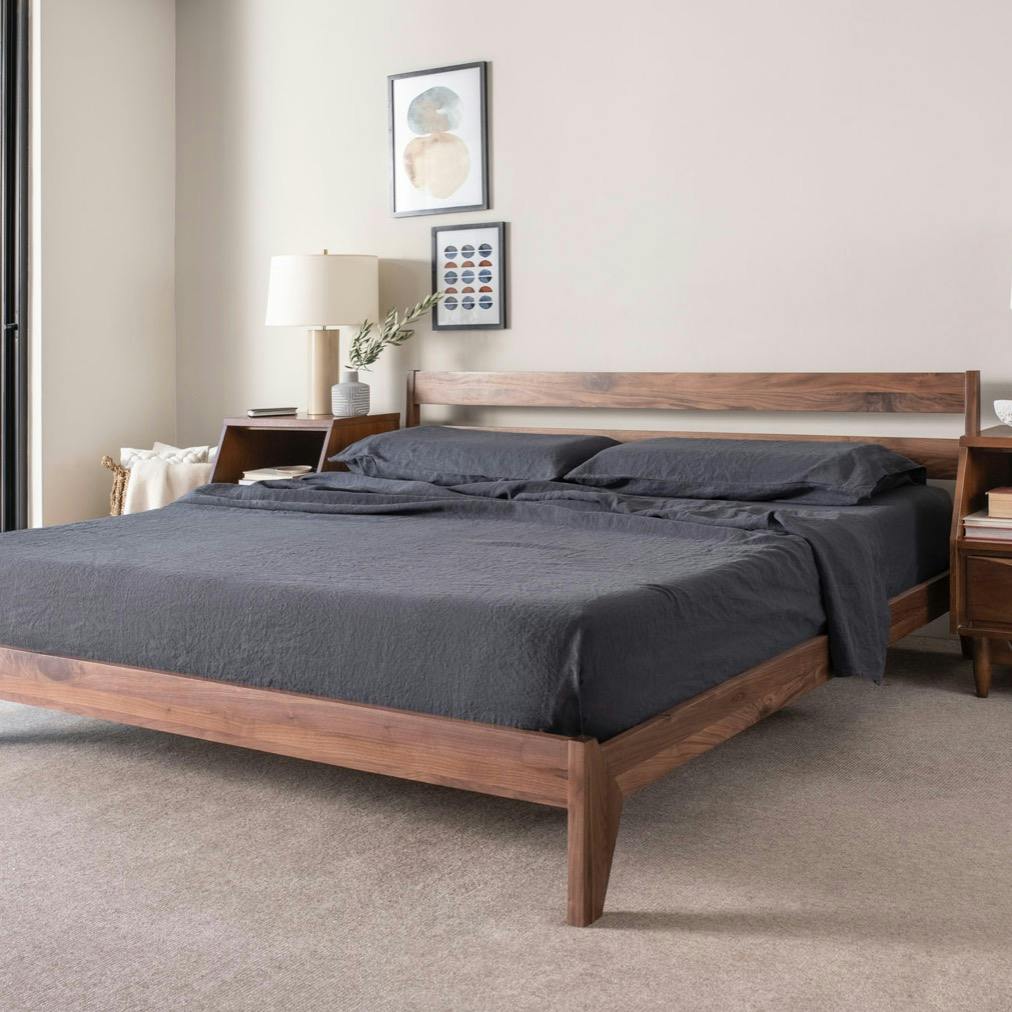 Details
Simple frame, timeless form
High-quality hardwood means you'll call this bed yours for years to come.
You don't need an engineering degree to get this bed up. Simple assembly means it won't be long before bedtime. 
Free, convenient shipping in 5 to 10 days.*
Additional fees may apply in AK and HI.
100-Night Trial + 12-Year Limited Warranty + Free Returns
Designed from scratch, the Tuft & Needle Wood Bed Frame is the heirloom piece you never knew you could afford. With a clean look that is modern, yet classic, this frame is constructed of high-quality, long-lasting hardwood that will stay sturdy and beautiful for years to come. Made in Oak or Walnut, this wooden frame will fit any space and style.

Dimensions

| | | | |
| --- | --- | --- | --- |
| | Hardwood Frame | Rails Box | Headboard Box |
| Full | 79" X 56 1/2" X 32" | 78"L x 10"W x 13"H - 30 lbs | 60"L x 33"W x 6"H - 70 lbs |
| Queen | 83" X 62 1/2" X 32" | 82"L x 11"W x 14"H - 35 lbs | 64"L x 34"W x 6"H - 75 lbs |
| King | 83" X 78 1/2" X 32" | 82"L x 11"W x 14"H - 40 lbs | 80"L x 34"W x 6"H - 90 lbs |
| California King | 87" X 74 1/2" X 32" | 86"L x 11"W x 14"H - 45 lbs | 76"L x 34"W x 6"H - 85 lbs |

Full

79"L X 56 1/2"W X 32"H

Box Size

Rails: 78"L x 10"W x 13"H

30 lbs

Headboard: 60"L x 33"W x 6"H

70 lbs

Queen

82"L X 62 1/2"W X 32"H

Box Size

Rails: 82"L x 11"W x 14"H

35 lbs

Headboard: 64"L x 34"W x 6"H

75 lbs

King

83"L X 78 1/2"W X 32"H

Box Size

Rails: 82"L x 11"W x 14"H

40 lbs

Headboard: 80"L x 34"W x 6"H

90 lbs

Cal King

87"L X 74 1/2"W X 32"H

Box Size

Rails: 86"L x 11"W x 14"H

45 lbs

Headboard: 76"L x 34"W x 6"H

85 lbs

Note: There is 7" clearance below the frame to allow for under-the-bed storage bins.

Materials

Oak

Walnut

Care

Dust frequently with a damp, non-abrasive cloth and immediately wipe dry.
If deeper cleaning is necessary, use a damp, non-abrasive cloth and a solution of cool water and mild detergent, immediately wipe dry.
Never use solvents, abrasives, or harsh chemicals on the finish.
Never leave water on the frame.
The frame is not scratch-resistant.

Shipping

This product is delivered by our partner, CEVA. Within 7 business days of you placing your order, CEVA will contact you to schedule a delivery day for your frame. Most deliveries can be expected within 1-2 weeks after CEVA contacts you.

Warranty

The Wood Frame comes with a 12-year limited manufacturing warranty that covers defects in material and workmanship, cracked wood not caused by dry or extreme heat, missing delivery parts or missing hardware, and scratches from shipping. The warranty does not cover normal wear and tear. If you notice anything out of the ordinary, simply reach out to us at help@tn.com or (877) 842-2586 and we'll work with you to find a solution.

Returns

All of our products come with a 100-Night Sleep Trial, and a hassle-free return process. If our Wood Frame isn't meeting your expectations, simply reach out to us at help@tn.com or (877) 842-2586.

What is the weight capacity of the Wood Frame?

The Wood Frame can hold up to 800 lbs.

Does shipping for the bed frame cost extra?

No. Shipping is free!

If I assemble the frame the wrong way, does it void the warranty?

Yes. Incorrect assembly voids the warranty. However, we have many resources available to help customers make sure it's assembled correctly! Please see our assembly instructions linked above.

Read all FAQs
A vintage look meets contemporary function.
We couldn't find a bed frame that worked for what we needed, so we made our own.
Thoughtful Design
We knew there had to be more to this frame for your mattress than just the style—it had to work for our customers' everyday lives. We put extra time into the design, so you could spend less time putting it together. Additionally, we placed the feet in places that shouldn't trip you when walking by or catch a toe when you're making the bed. We thought through all the little details.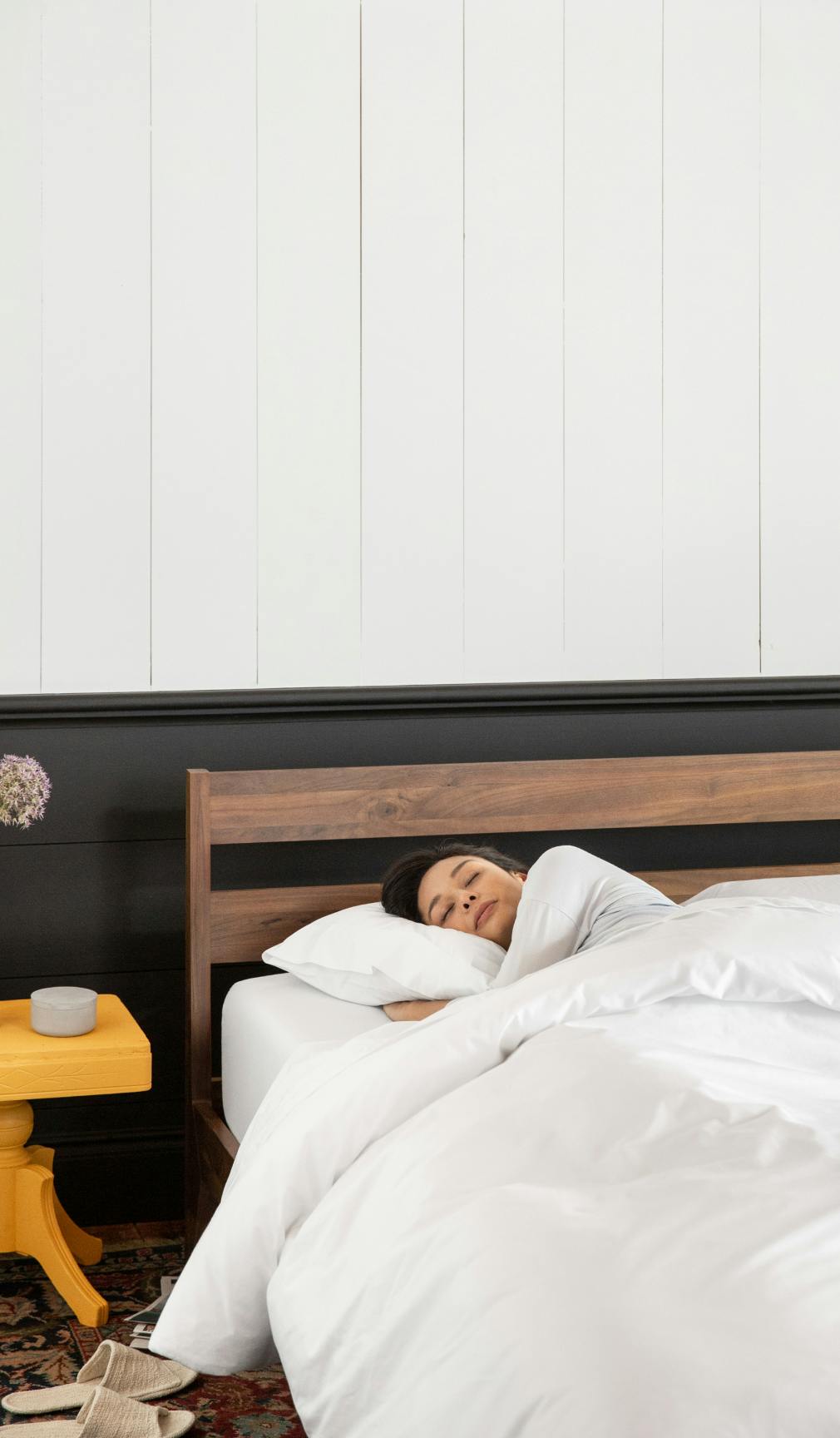 Durable Materials
We chose high-quality hardwood and super-secure fittings to make sure you sleep soundly knowing our Wood Frame will support you, your partner, your dog or cat, your kiddo… you get the idea.† Plus, our frame can stand up to being disassembled and re-assembled because we know you need a frame that can handle all that life throws at you. Even the unexpected move.
† Maximum weight capacity: 800 lbs.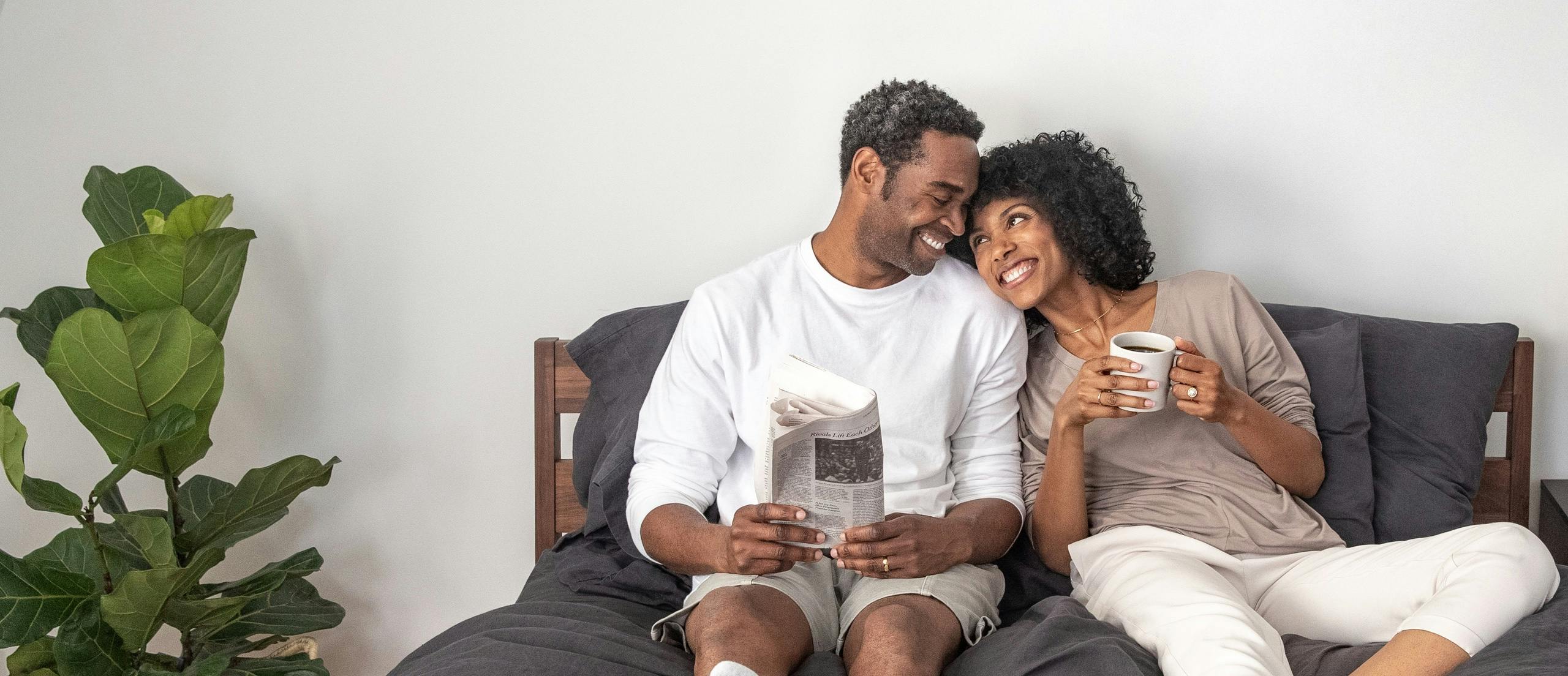 Honest Price
When we were looking for frames to photograph our mattress on when we first launched, we couldn't find a durable, classic hardwood frame available for an affordable price. So we made one. We started from scratch and designed the frame we wanted, for a price we thought was approachable, yet reflective of its high quality.
Product Features
All the details you'll love long after purchase and setup.
1. Small Footprint

It doesn't take up any more room than necessary.

2. Considered Headboard

The slats sit perfectly to keep your pillow from slipping through.

3. Under-Bed Storage

A 7-inch clearance fits most under-bed storage bins.

4. Ideal Height

The mattress sits 20 inches off the ground.
Enjoy the elegant look of hardwood.
Without the inflated price tag.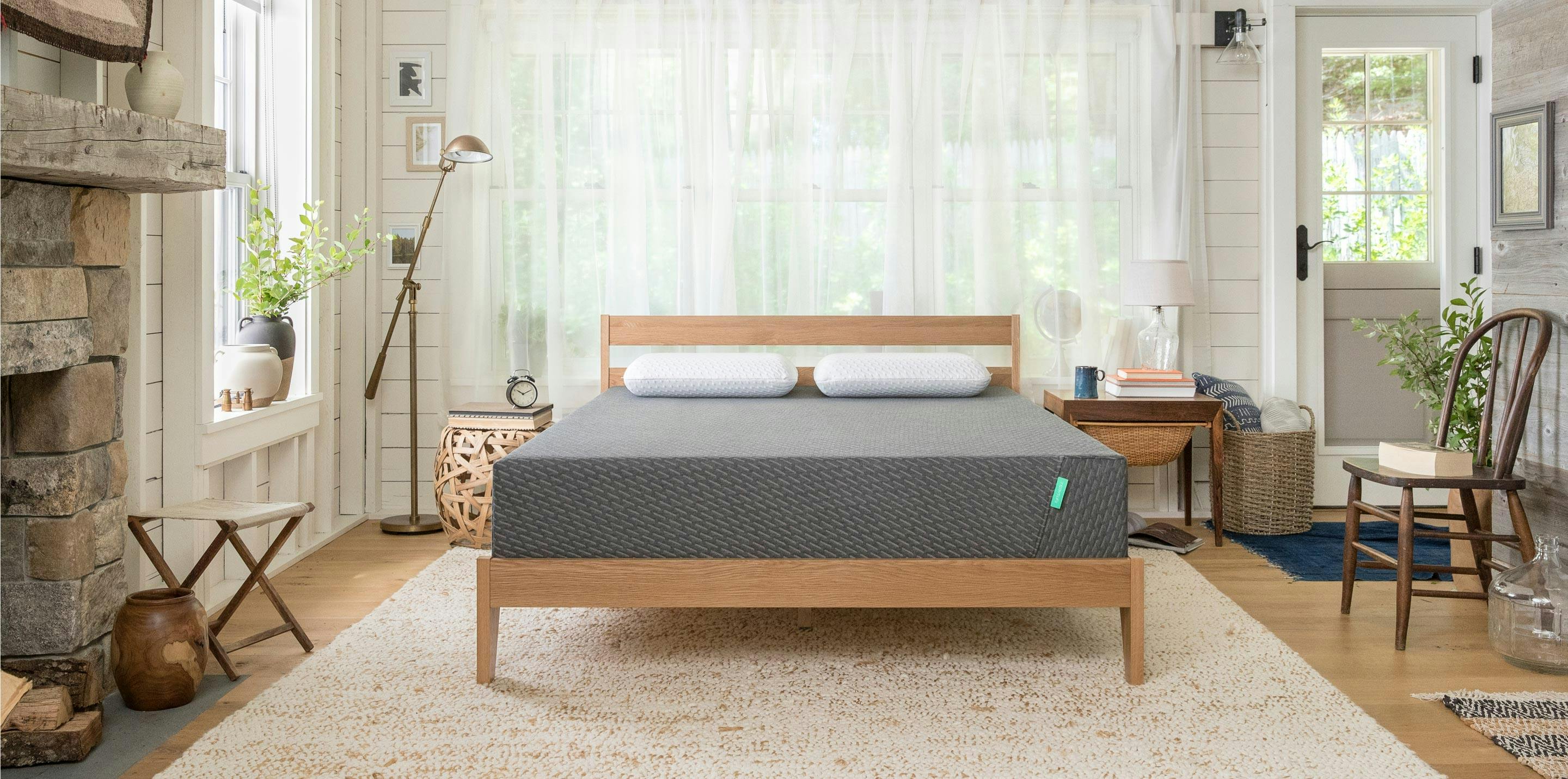 Our promise to you.
We disrupted a $15 billion industry armed with two things: an amazing product and an incredible customer experience. Today, we continue to make thoughtfully-designed products to make sleep a priority for our customers so they Wake Up Better™.
We believe your experience is of the utmost importance, which is why you can always rely on the Tuft & Needle Promise.
Our Brand Values
100-night trial

Hassle-free limited warranty

Quick, simple financing

Free shipping and returns*

Additional fees may apply in AK and HI.

Award-winning customer service