T&N Original Mattress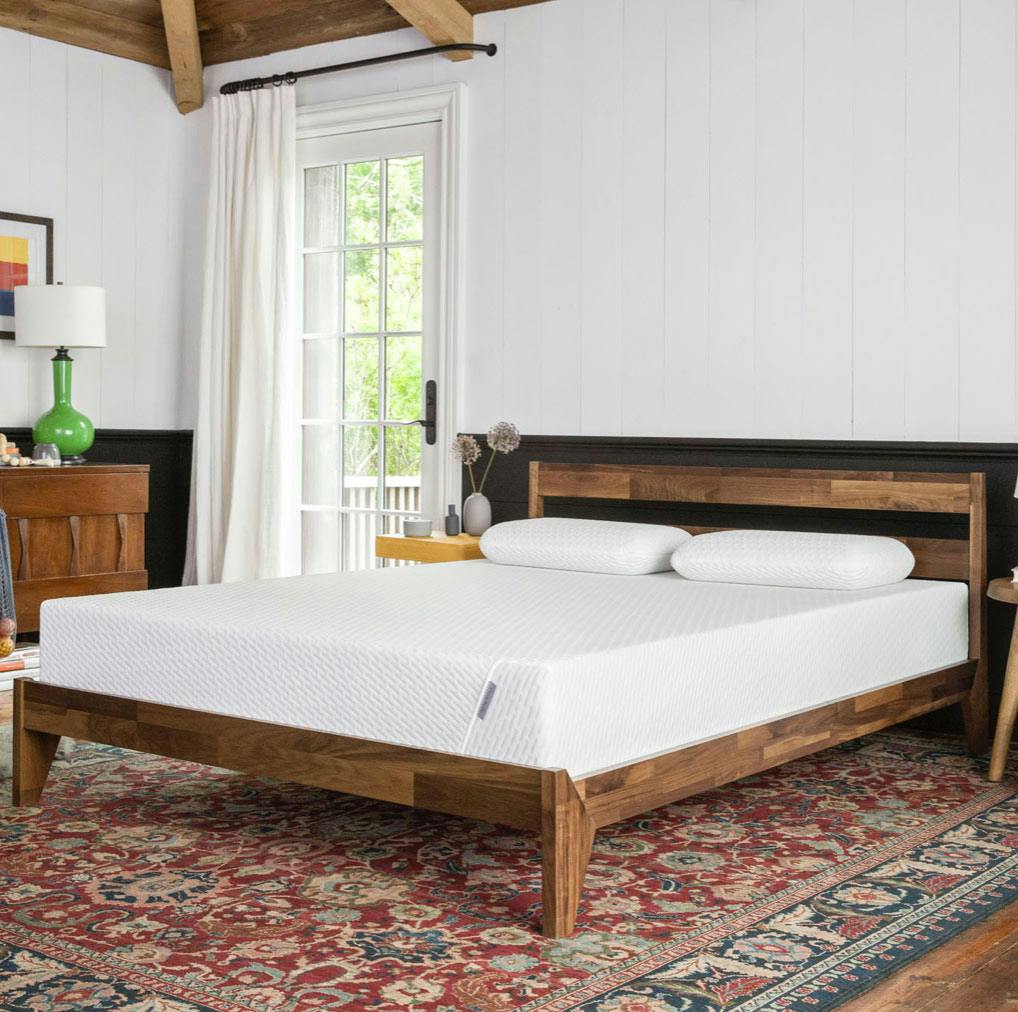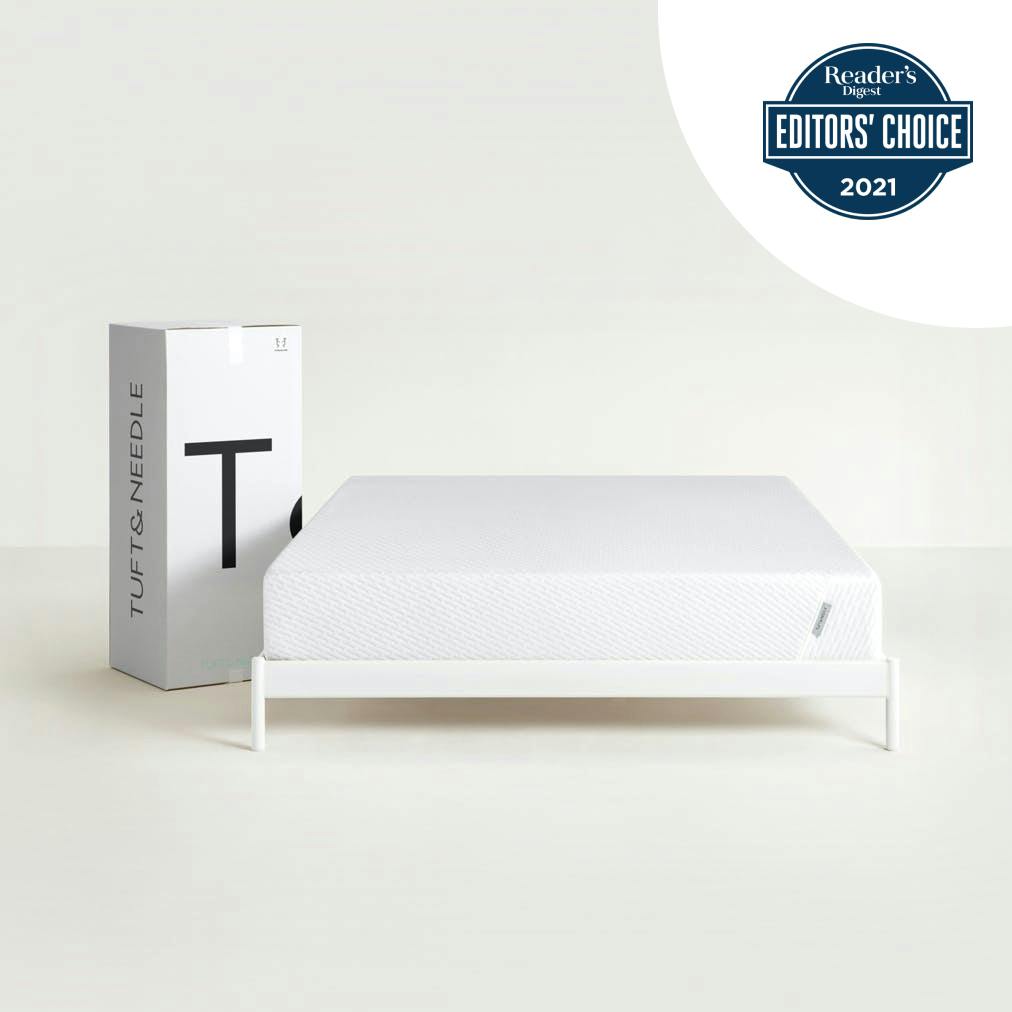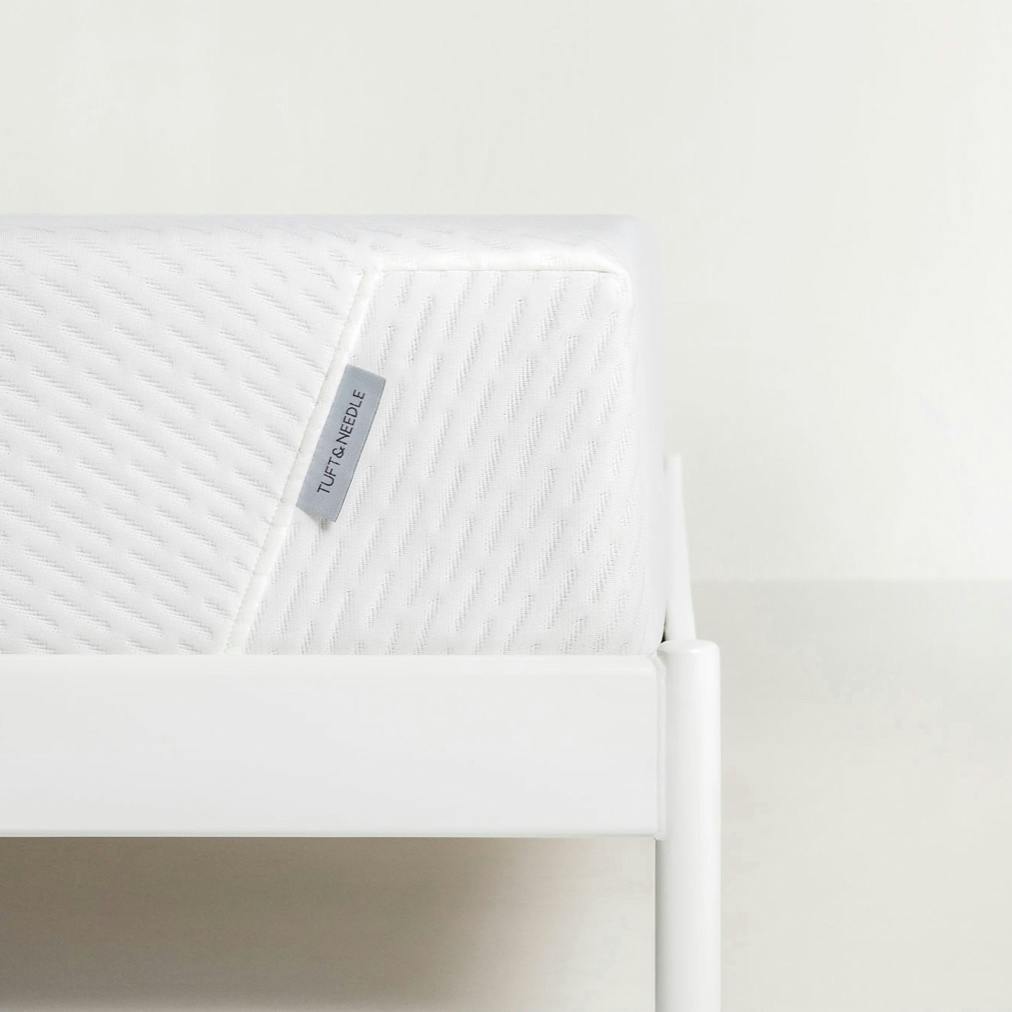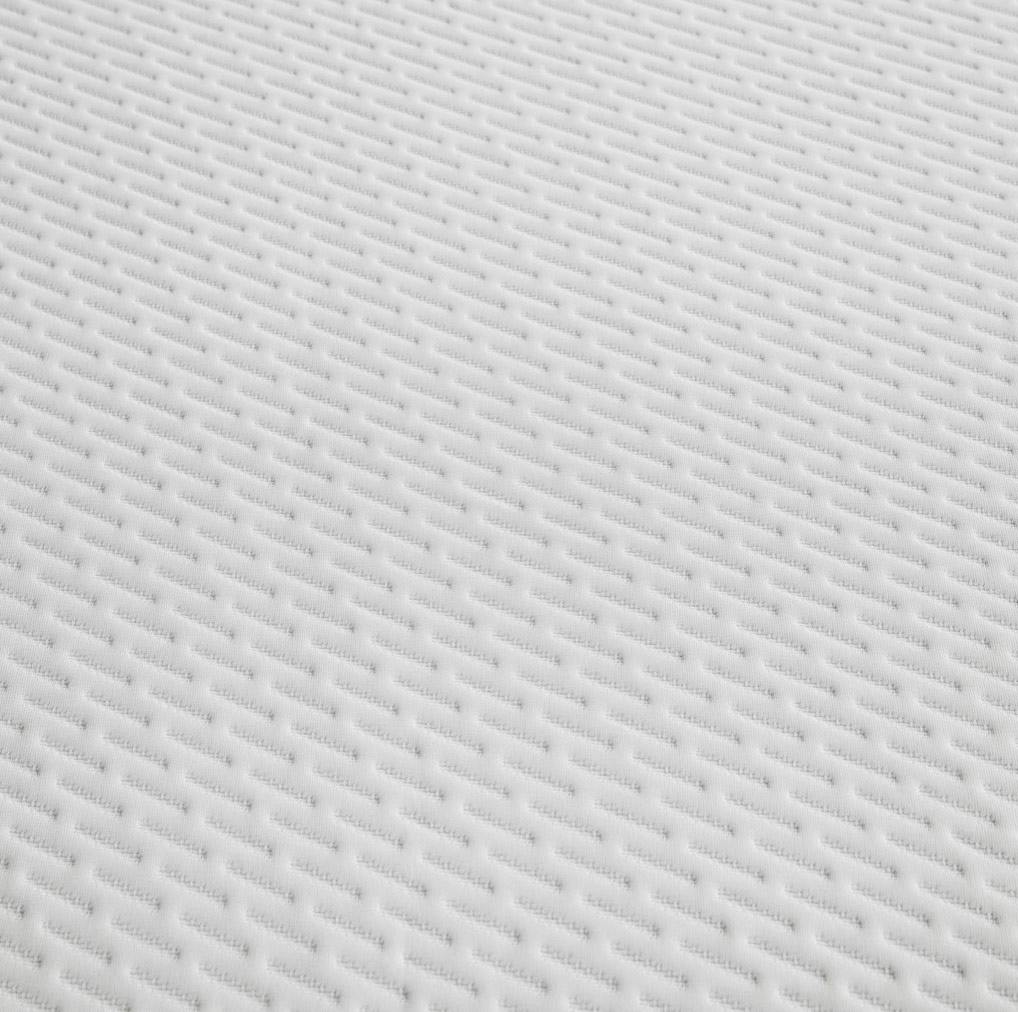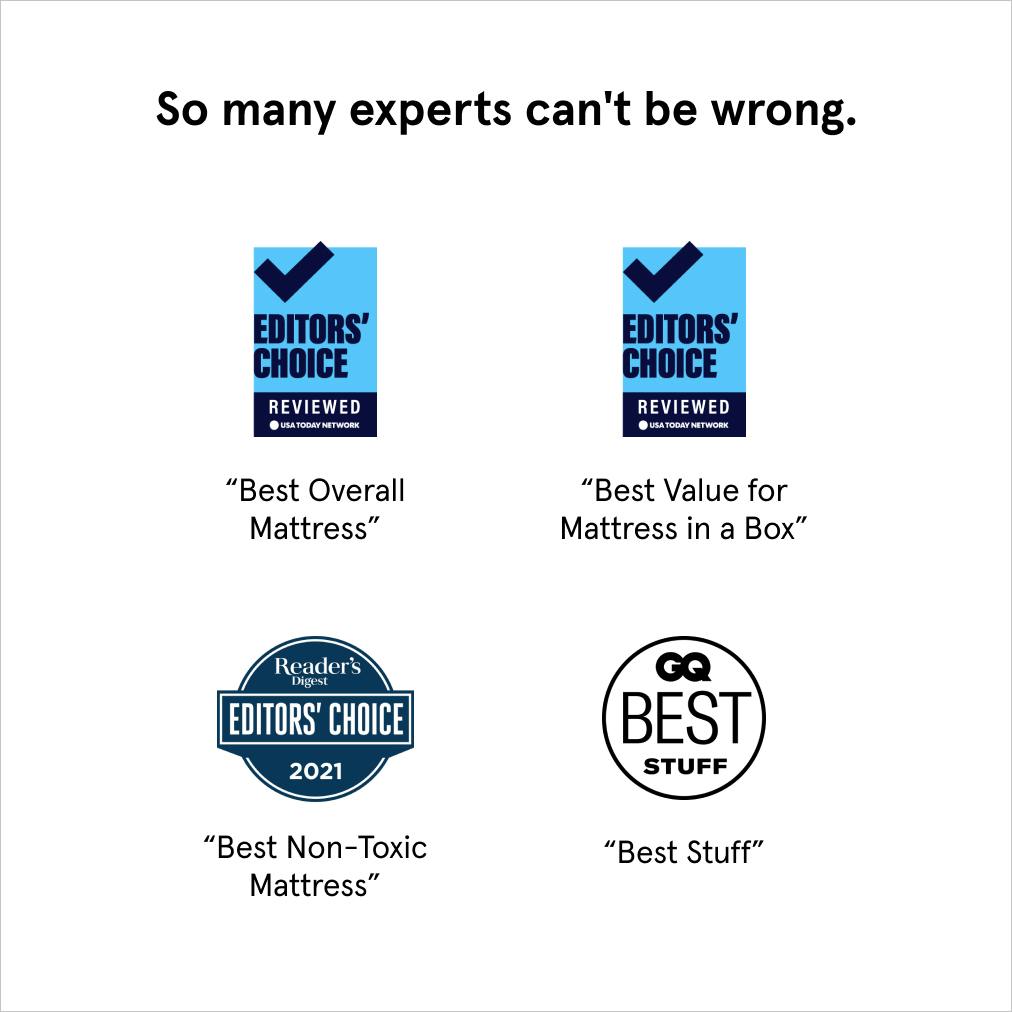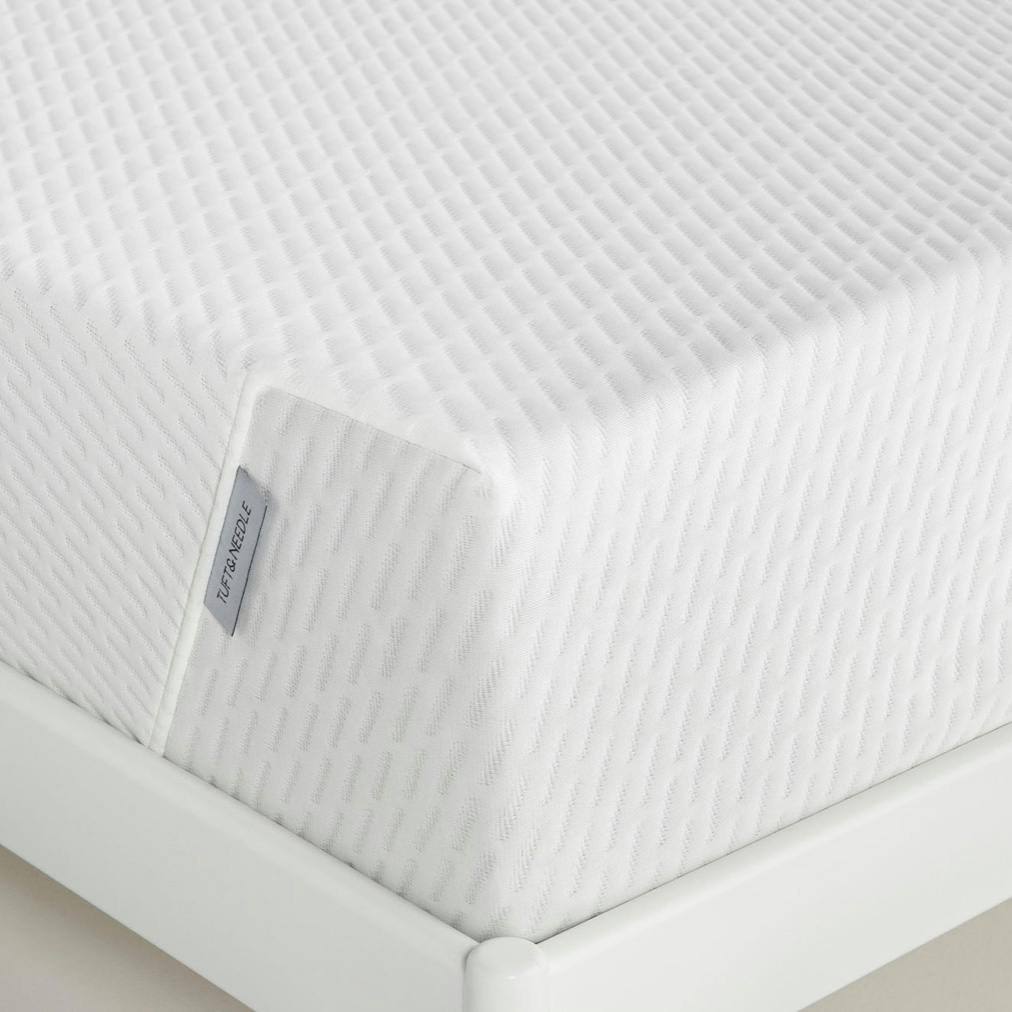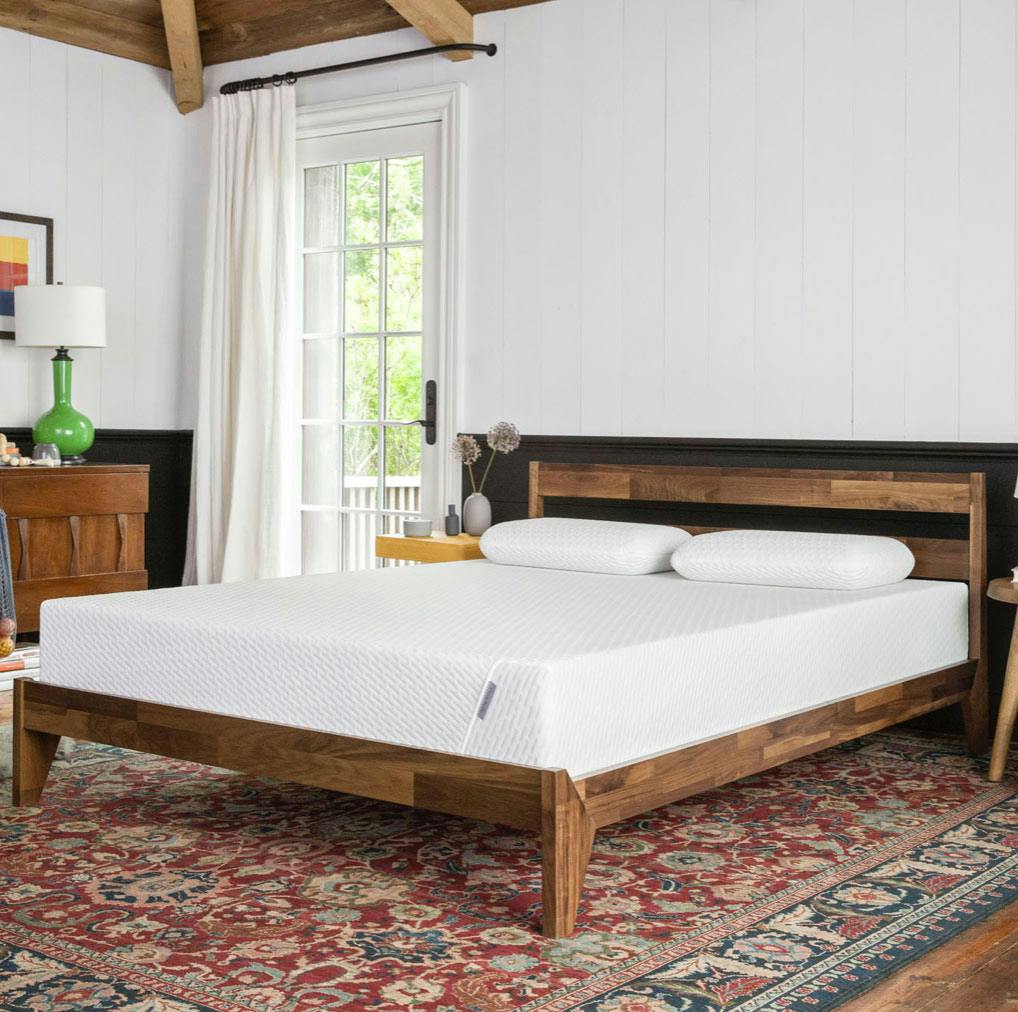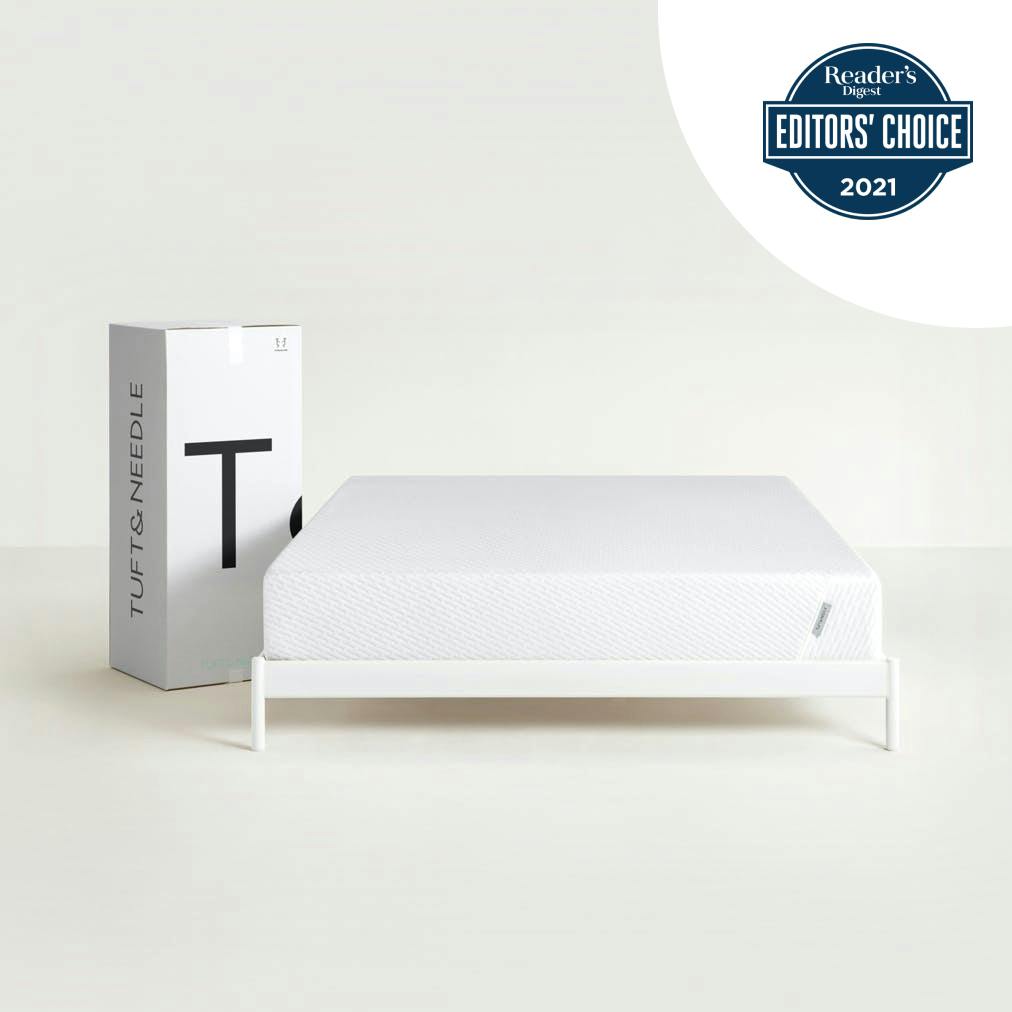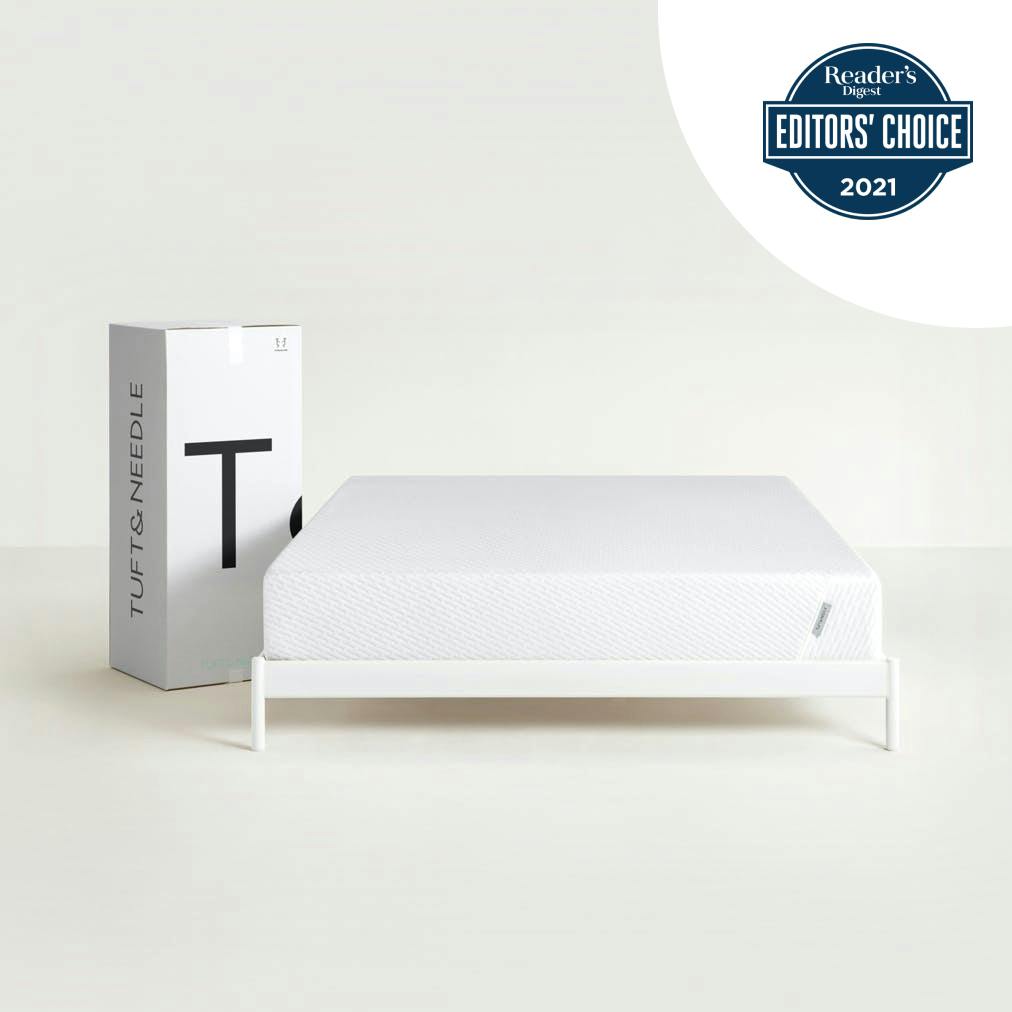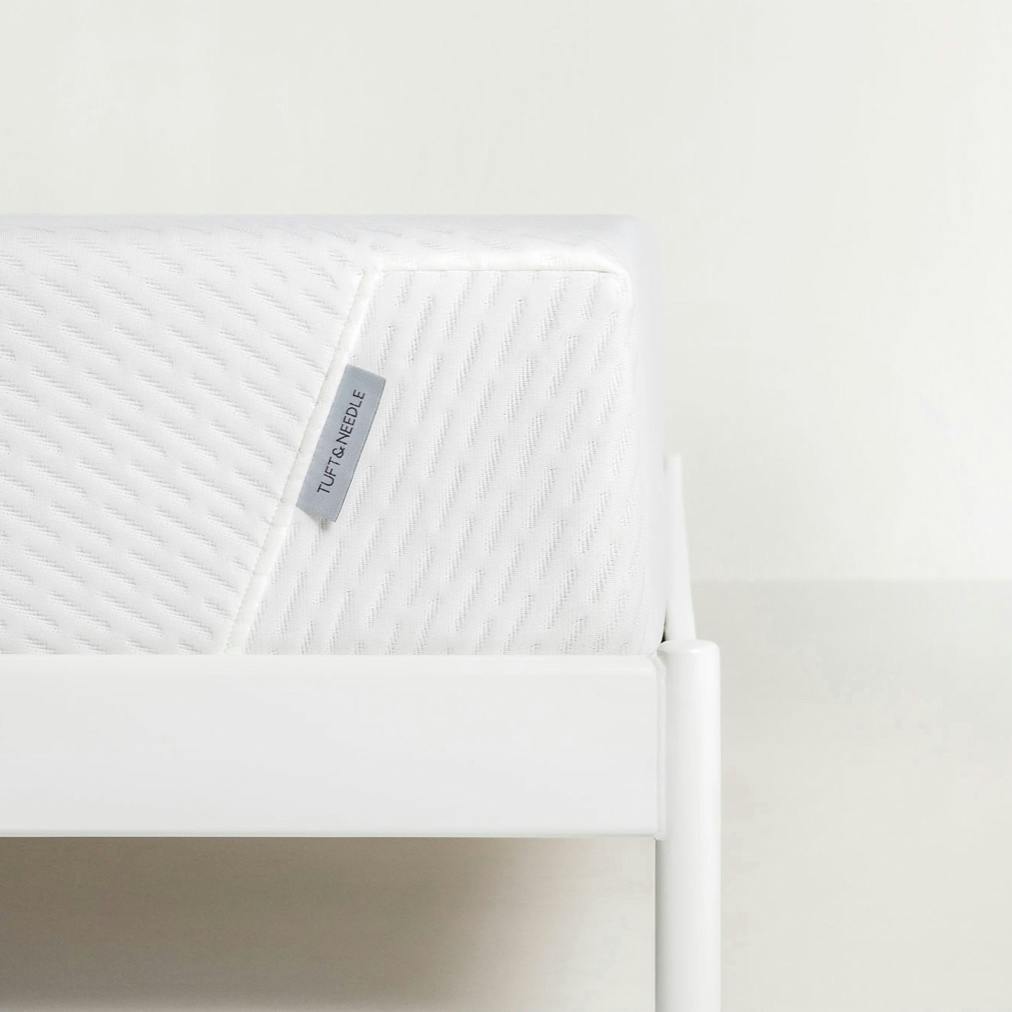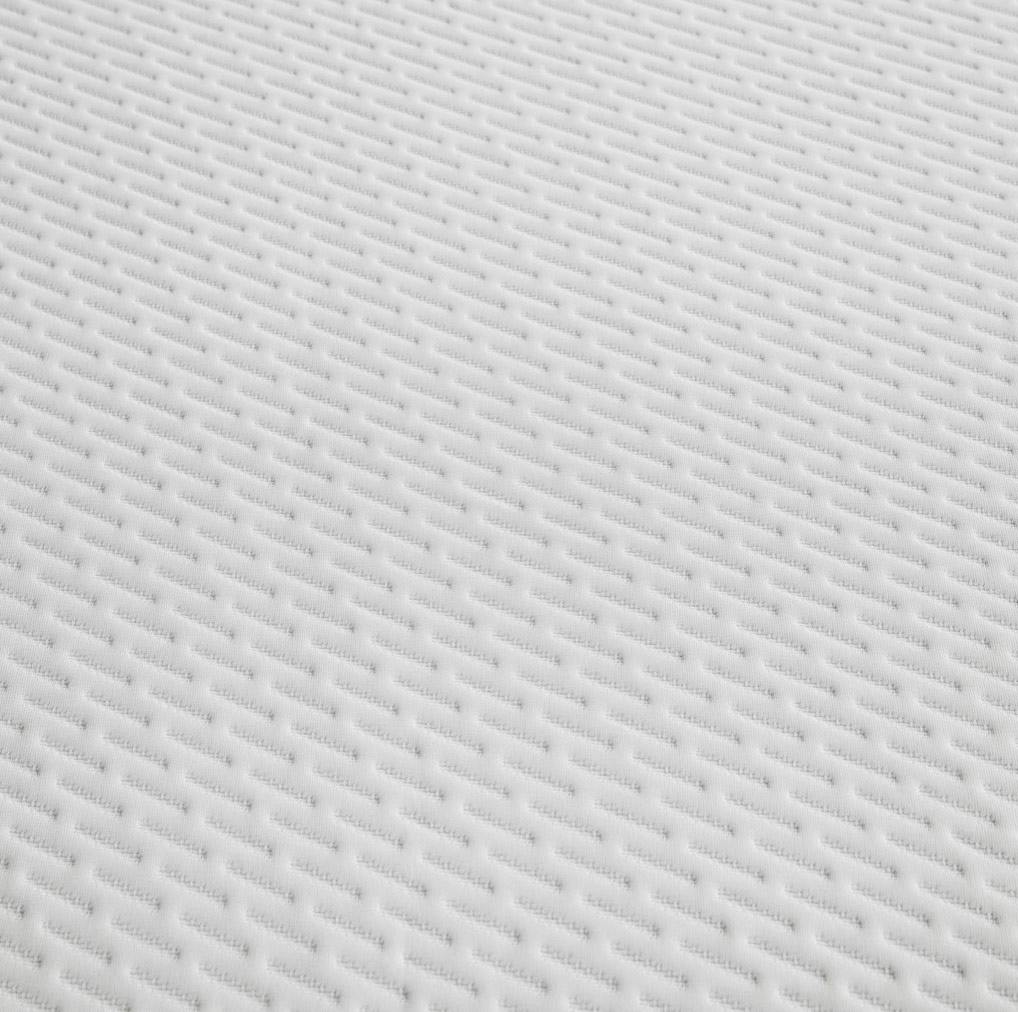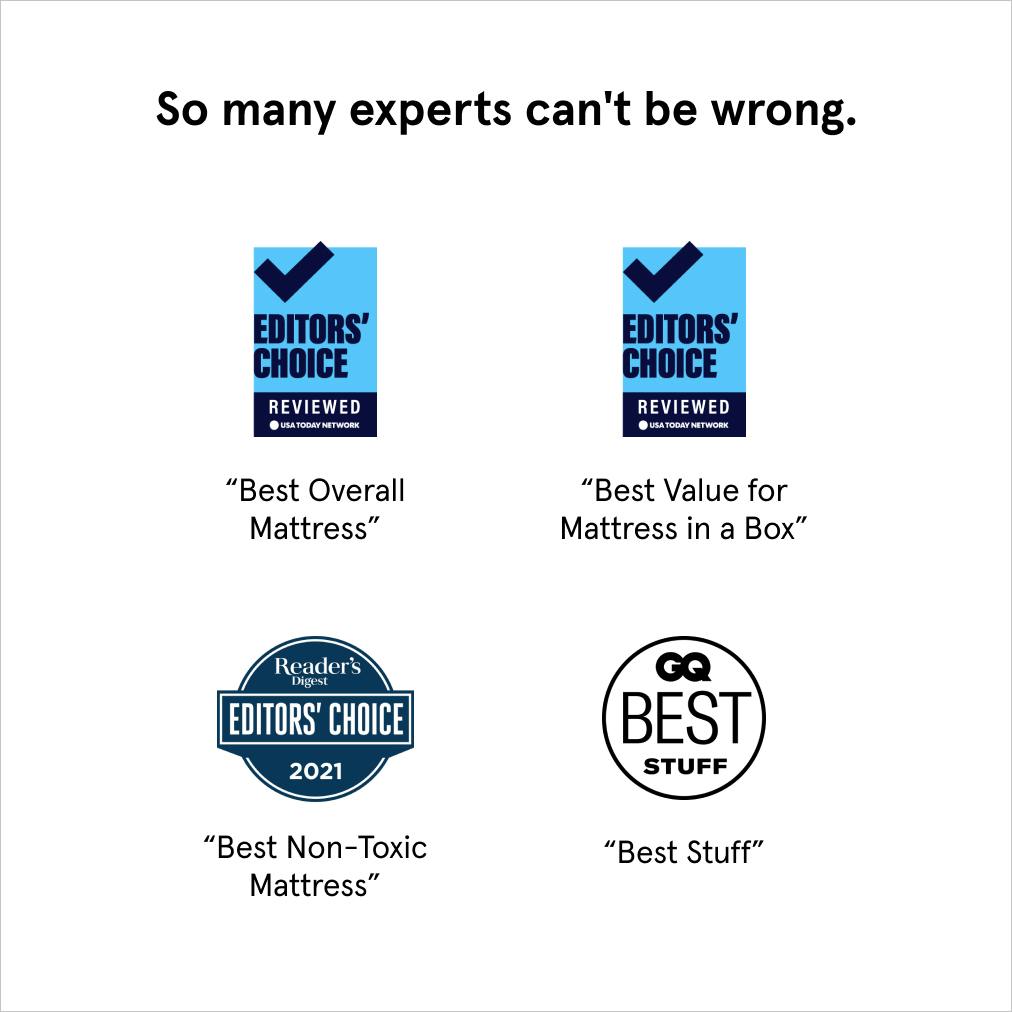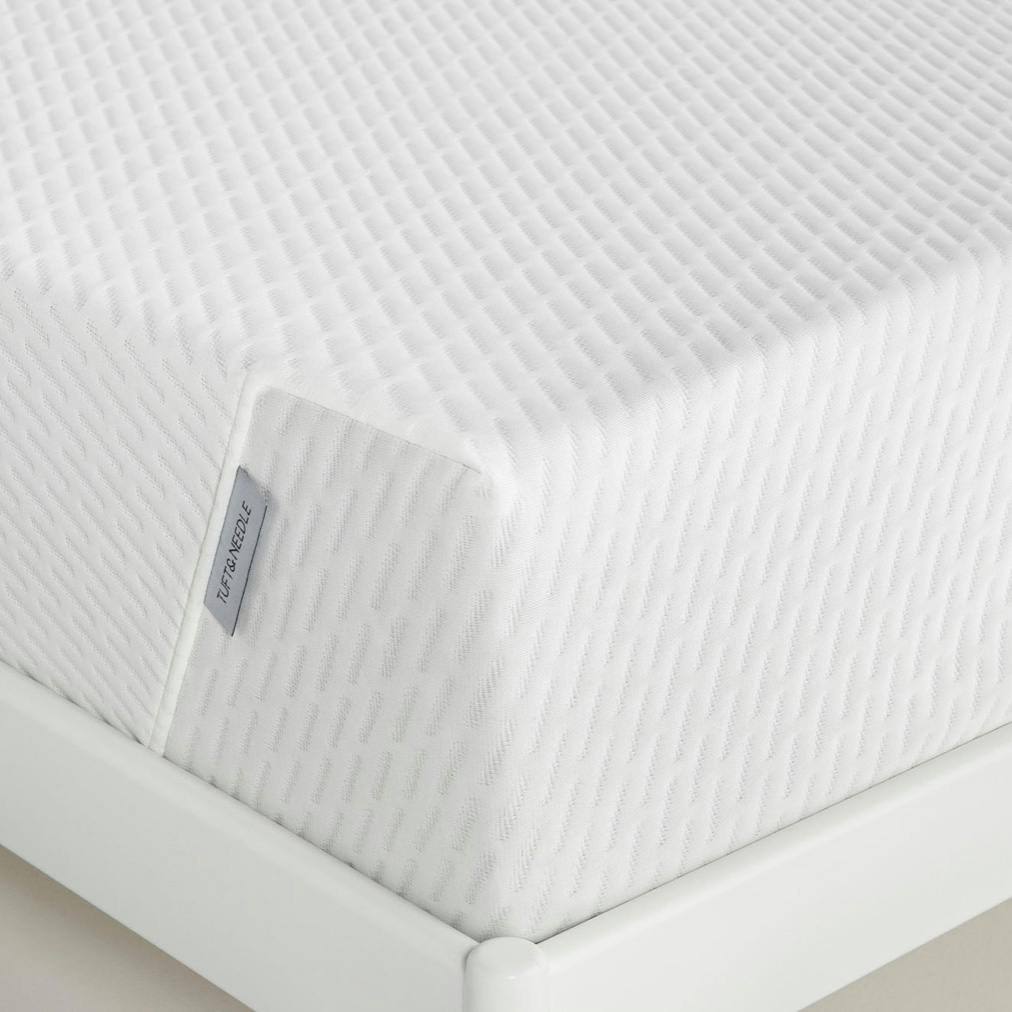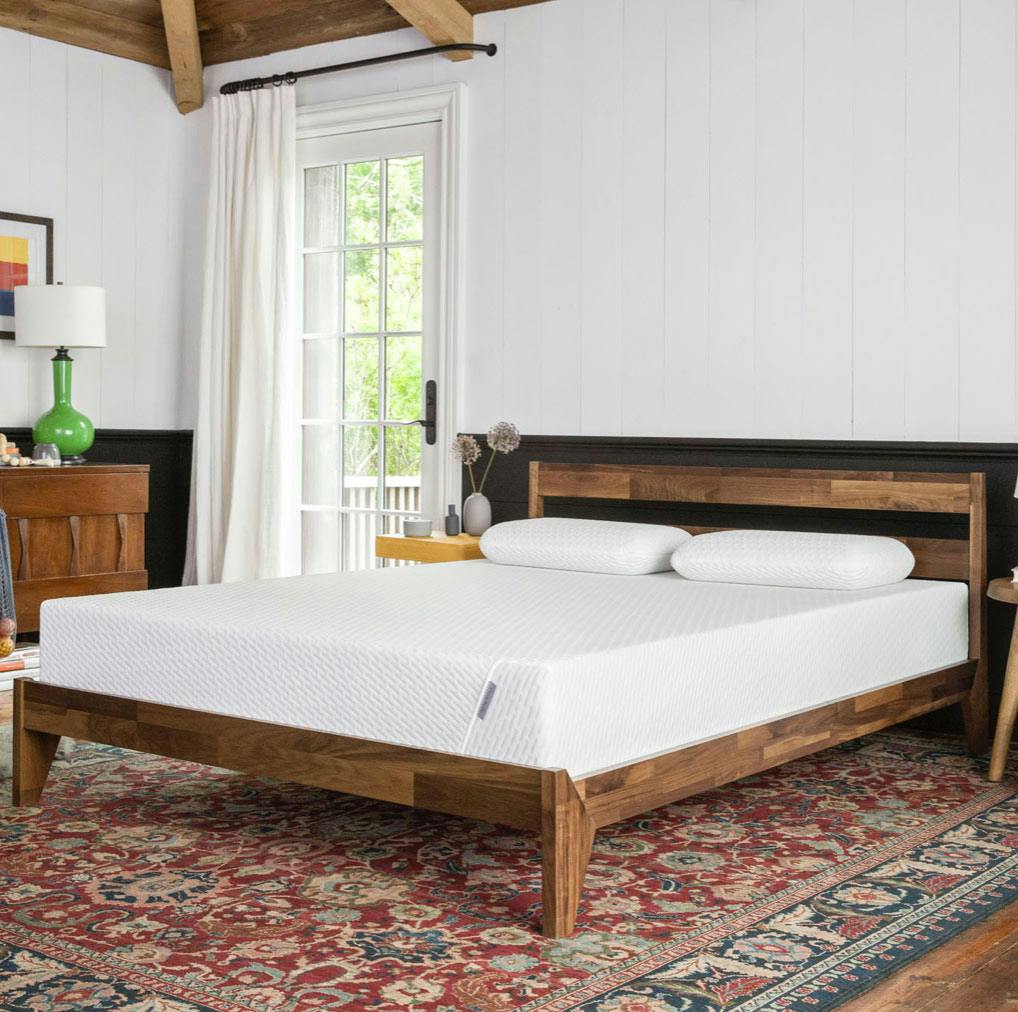 95% of our customers keep and love their T&N Original Mattress. Featuring our own proprietary T&N Adaptive® foam, the T&N Original Mattress is universally comfortable for all sleeping positions. Made with two layers of high quality, open-cell foam with added graphite and cooling gel, this mattress pulls your body heat away while remaining cozy and comfy. Antimicrobial protection by HeiQ is available as an upgrade, providing protection from harmful bacteria that can affect the lifespan of the mattress.

Dimensions

Twin

75"L X 39"W X 10"H

50 Lbs

Twin XL

80"L X 39"W X 10"H

52 Lbs

Full

75"L X 54"W X 10"H

63 Lbs

Queen

80"L X 60"W X 10"H

72 Lbs

Box Size 16"L X 16"W X 44"H

King

80"L X 76"W X 10"H

94 Lbs

Cal King

84"L X 72"W X 10"H

94 Lbs

Box Size 19"L X 19"W X 44"H

| | | | |
| --- | --- | --- | --- |
| | Dimensions | Shipping Box Size | Shipping Weight |
| Twin | 75"L X 39"W X 10"H | 16"L X 16"W X 44"H | 50 Lbs |
| Twin XL | 80"L X 39"W X 10"H | 16"L X 16"W X 44"H | 52 Lbs |
| Full | 75"L X 54"W X 10"H | 16"L X 16"W X 44"H | 63 Lbs |
| Queen | 80"L X 60"W X 10"H | 16"L X 16"W X 44"H | 72 Lbs |
| King | 80"L X 76"W X 10"H | 19"L X 19"W X 44"H | 94 Lbs |
| Cal King | 84"L X 72"W X 10"H | 19"L X 19"W X 44"H | 94 Lbs |

Materials

Graphite

The addition of heat-absorbing graphite is designed to conduct heat through the bed, away from you.

Ceramic Gel

Cooling gel beads help wick away heat. When you lay down, the cooling beads create additional support for optimal comfort.

Open-Cell Support Foam

Long-lasting, open-cell foam creates a breathable foundation.

T&N Adaptive® Foam

Invented by us alongside top American chemists, our foam is durable, breathable, and the perfect balance of flexible support.

Soft-Knit Fabric

We designed a cozy knit cover that remains breathable with the option to include HeiQ NPJ03 to protect your mattress from odor-causing bacteria that can affect its lifespan.

Care

Spot clean only.
Cover not made to be removed. Do not remove cover.

Shipping

Our mattresses ship free, directly to your doorstep compressed, vacuum-sealed, and packed in a conveniently-sized box. Shipping fees may apply in Alaska and Hawaii.

In most cases, our mattresses ship in 1 to 5 business days.

California Residents: You are eligible for free removal of your old mattress. Select the option at checkout. Find out why.

Warranty

We have made a product that we believe in so much that we offer the easiest warranty we could come up with.

We offer a 10-year limited warranty that covers manufacturing and workmanship defects in the mattress. It includes things like sagging, or body impressions that are greater than 3/4 of an inch. It's also going to cover any material breakdown of the foam that causes it to split, crack, or deteriorate in any other way. The cover is also included in the warranty. So if you notice any undone stitching or if the zipper breaks, we're here to help you out.

If you do notice any of these things, simply reach out to us at help@tn.com or 877-842-2586. We'll work with you to figure out the problem, and make it right.

Returns

All of our products come with a 100-Night Sleep Trial, and a hassle-free return process. If our mattress isn't meeting your expectations, simply reach out to us at help@tn.com or (877) 842-2586.

Emissions

GREENGUARD Gold

The entirety of the T&N Original Mattress received the UL GREENGUARD GOLD certification, signifying that our product satisfied the strictest chemical emissions standards tested for by UL Environment, a unit of Underwriters Laboratories, a global safety-consulting and certification company.

Intertek's Clean Air Certification

Both the T&N Original and Mint Mattresses have been awarded Intertek's Clean Air Certification which tests and certifies products specifically for indoor air quality compliance to LEED EQ Low-Emitting Materials credit.

Ingredients

CertiPUR-US®

Both the T&N Original and Mint Mattresses have passed the strict regulations of CertiPUR-US®, which found that our foam is low in volatile organic compounds (VOCs) emissions for indoor air quality. Additionally, the CertiPUR-US® certification means that our foam tested free of known harmful chemicals, including ozone depleters, carcinogens, and PBDEs.

For Your Home

Parent Tested Parent Approved Seal of Approval™

The PTPA approval process includes real-life testing by actual consumers of products in the context of their daily lives. These consumer reviews of the tested products determine whether they get approved and are published for other customers to find during their own research.

Today's Parent Approved

Today's Parent Approved is a product testing program that looks at a range of products in categories most important to parents and then determines which are the best based on quality, ease of use and value. They then publish the reviews for parents to do their own research.

Do the Tuft & Needle mattresses require a box spring?

No, a box spring is not required if your current setup provides enough even support. You do not need to replace your current box spring if it is still in great shape.

The mattress needs to be supported at all times, so platform frames, slatted frames, bunky boards, and even adjustable frames will support our mattress without requiring a box spring. The space between individual slats should be fewer than 5" for the right support.

You will need to purchase a box spring or our Box Foundation if your frame does not already provide that support — e.g., if you're using a metal frame like our Metal Base, or if the slats on your platform bed are further than 5" apart.

Learn more about the difference between a box spring and a foundation on our blog, here.

Should I buy The T&N Original Mattress or The Mint Mattress?

The T&N Original Mattress is 10 inches tall and medium-firm in feel. It uses T&N Adaptive® foam to provide a balance of pressure relief and support for all types of sleepers. The addition of graphite and cooling gel helps wick away heat and moisture so you sleep cooler each night.

We recommend The Original if you want a great price, without sacrificing comfort.

The Mint is 12 inches tall and slightly softer than The Original. It offers more pressure relief for side sleepers and more support, especially around the edges. The Mint also keeps you cooler, due to 30% more graphite and upgraded ceramic gel, which absorbs up to 5 times more heat than similar materials.

We recommend The Mint if you are a side sleeper, tend to sleep warm, or spend time sitting at the edge of your bed.

How does The T&N Original Mattress feel?

The T&N Original Mattress is medium-firm in feel. It was designed to provide great pressure relief with the ideal support for a full night's sleep.

The mattress stays cool as well. We use cooling gel in our T&N Adaptive® foam and our plush cover is extremely breathable to keep you comfortable.

To learn more about the feel of a T&N Original Mattress, feel free to check out our blog post here. Check out customer reviews on the product page here.

Read all FAQs
When you're comfortable, you sleep—it's that simple.
The Tuft & Needle Original is soft and comfy without compromising bounce or support.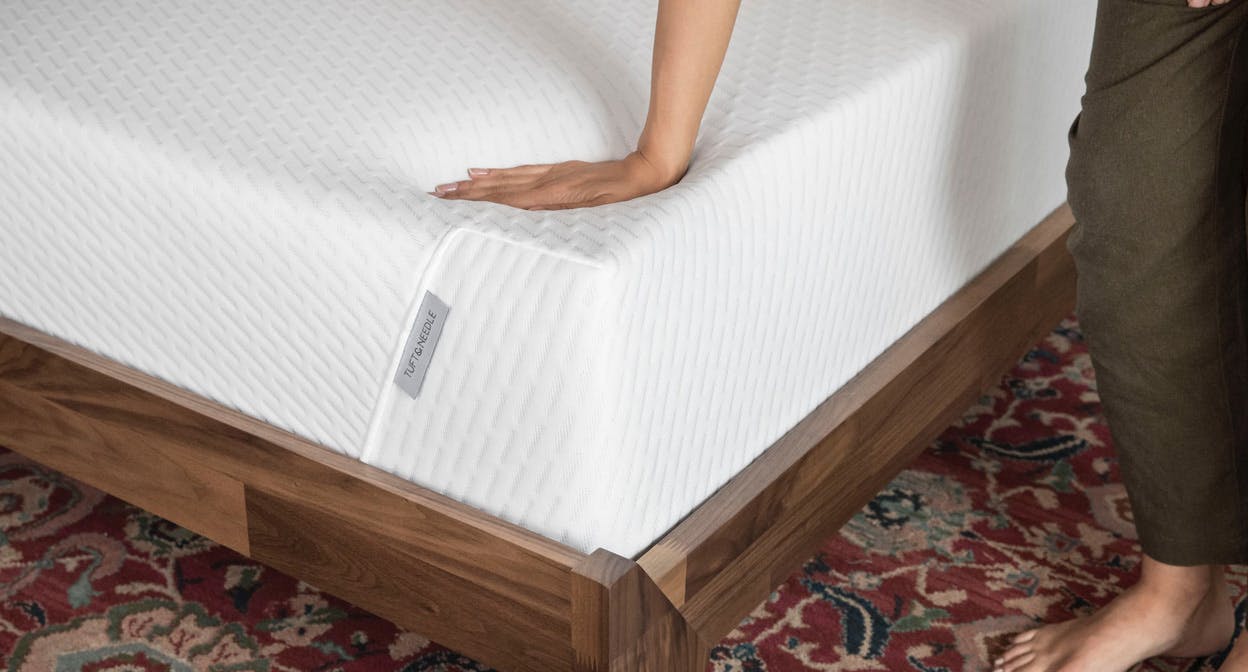 Pressure Relief
Our T&N Adaptive® foam is engineered based on customer feedback, and provides pressure relief where you need it most. An open-cell structure provides a flexible sleep surface that adjusts to you as you move throughout the night.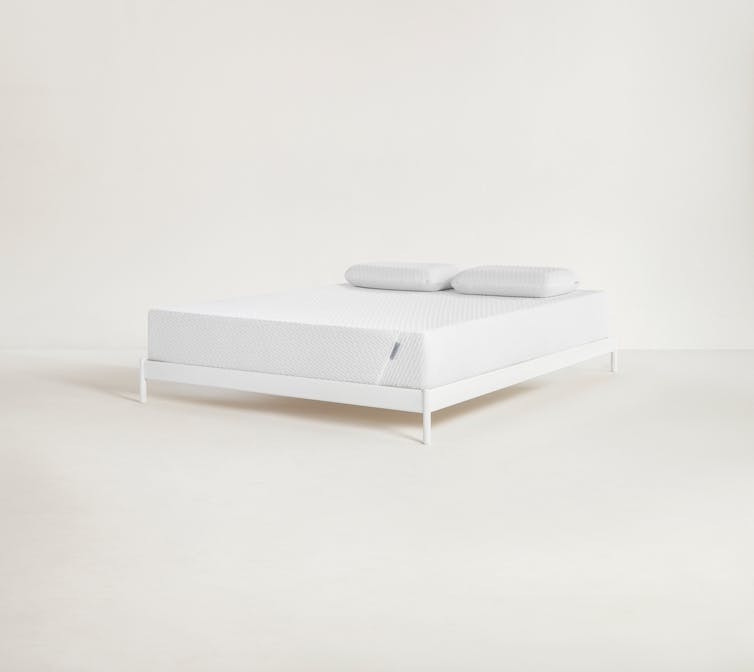 Support
Our foam is ideal for sleepers of any size or weight—and this is what makes it special. We complemented our T&N Adaptive® foam with an additional support layer so you remain comfortable all night long.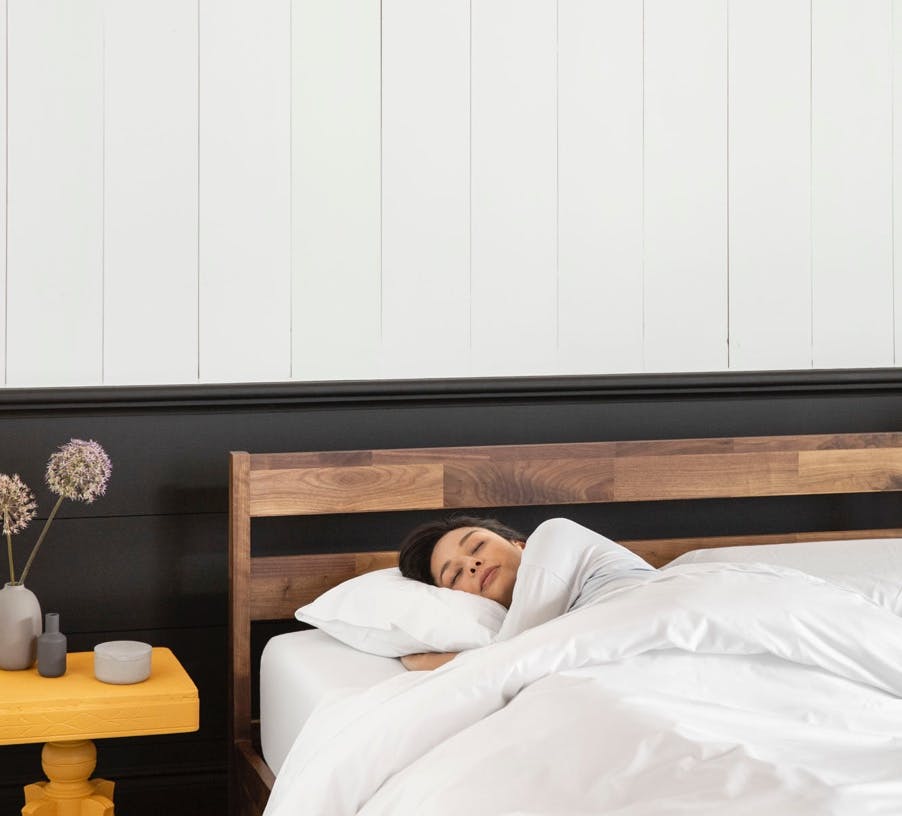 Cool Sleeping
In addition to our breathable open-cell foam, we added graphite and cooling gel to our T&N Adaptive® foam, which pull your body heat away from you.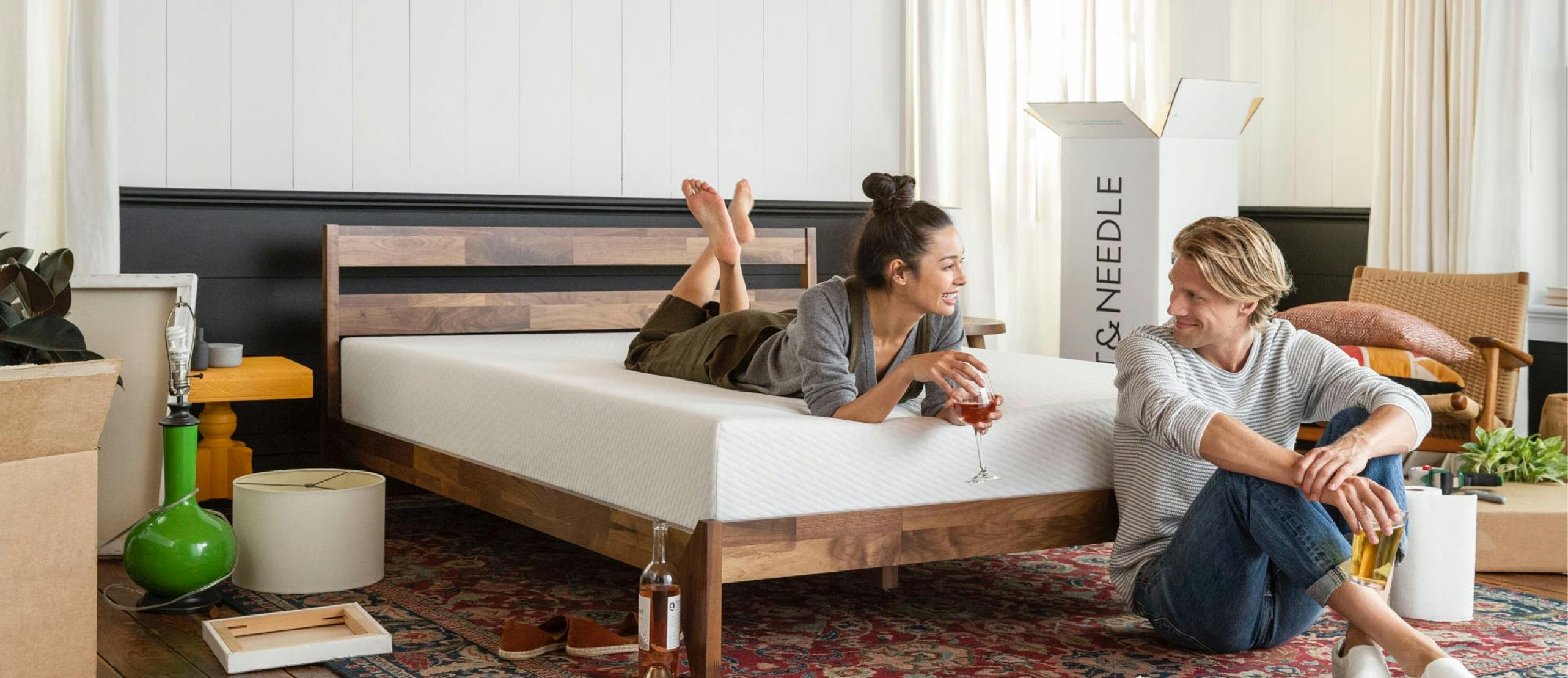 Versatility
We designed our mattress to be compatible and complementary with most frames and foundations including: traditional frames, box springs, platform frames, slatted frames, bunky boards, and adjustable frames.
Product Features
We built our mattress with only the features people care about.

1. Cozy

Ultra-soft cover is also breathable.

2. Adaptive

Open-cell foam bounces back.

3. Universal Feel

Made for all sleepers.

4. Heat-Wicking

Graphite-infused foam is added to pull your body heat away.

5. Heat-Trapping

Cooling gel is added to trap heat away from your body.

6. Durability

Mattress support that lasts.
Better sleep starts here.
Free shipping and returns.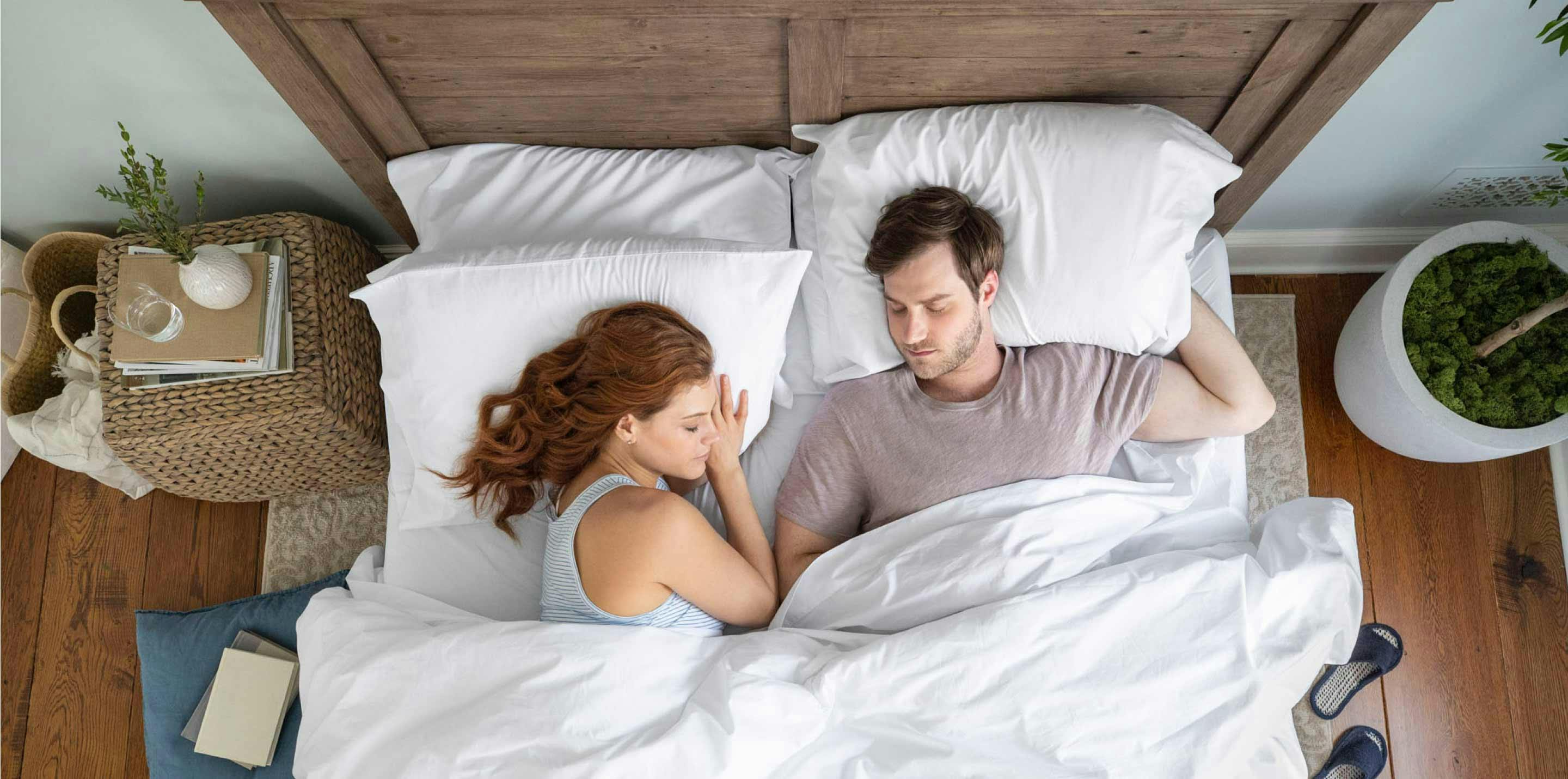 Our promise to you.
We disrupted a $15 billion industry armed with two things: an amazing product and an incredible customer experience. Today, we continue to make thoughtfully-designed products to make sleep a priority for our customers so they Wake Up Better™.
We believe your experience is of the utmost importance, which is why you can always rely on the Tuft & Needle Promise.
Our Brand Values
100-night trial

Hassle-free limited warranty

Quick, simple financing

Free shipping and returns*

Additional fees may apply in AK and HI.

Award-winning customer service