Percale Duvet Cover
Our oversized, cotton Percale Duvet Cover is perfect for those wanting to cuddle up but sleep cool.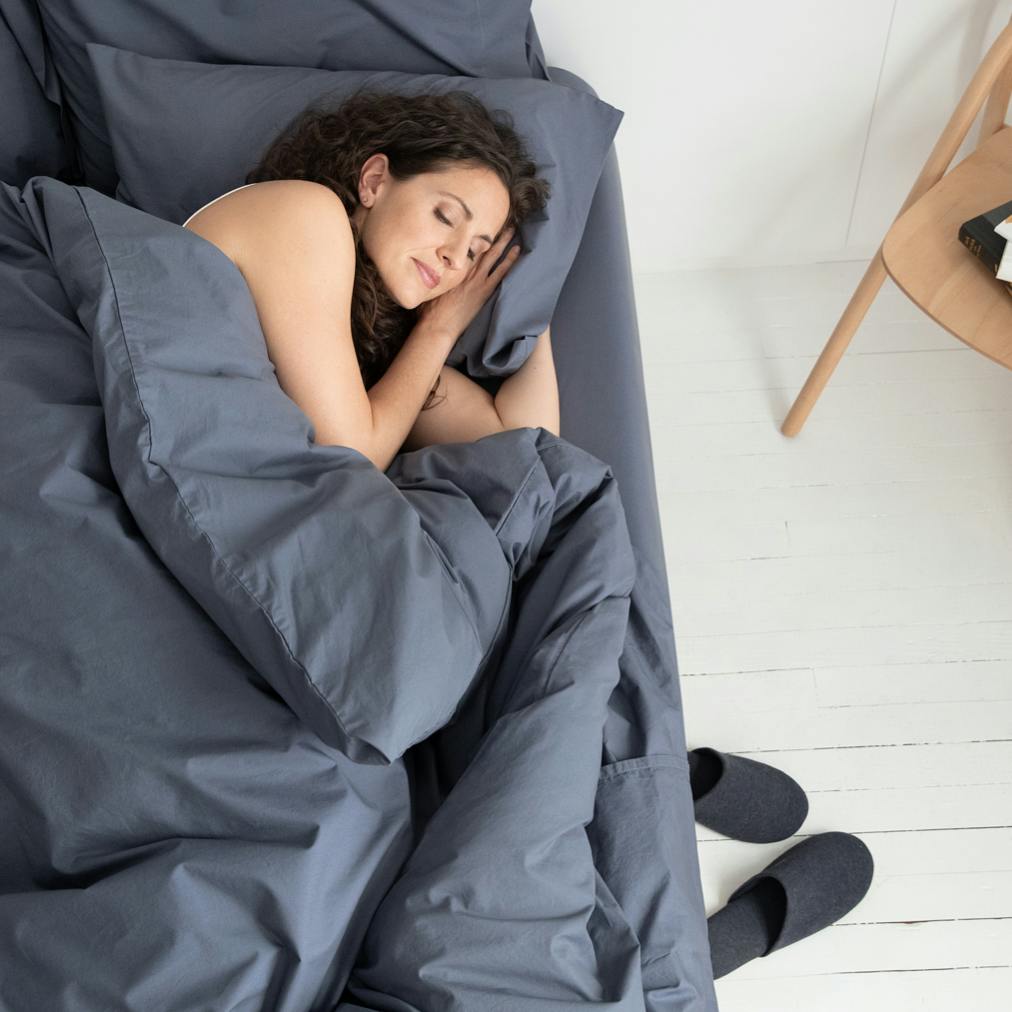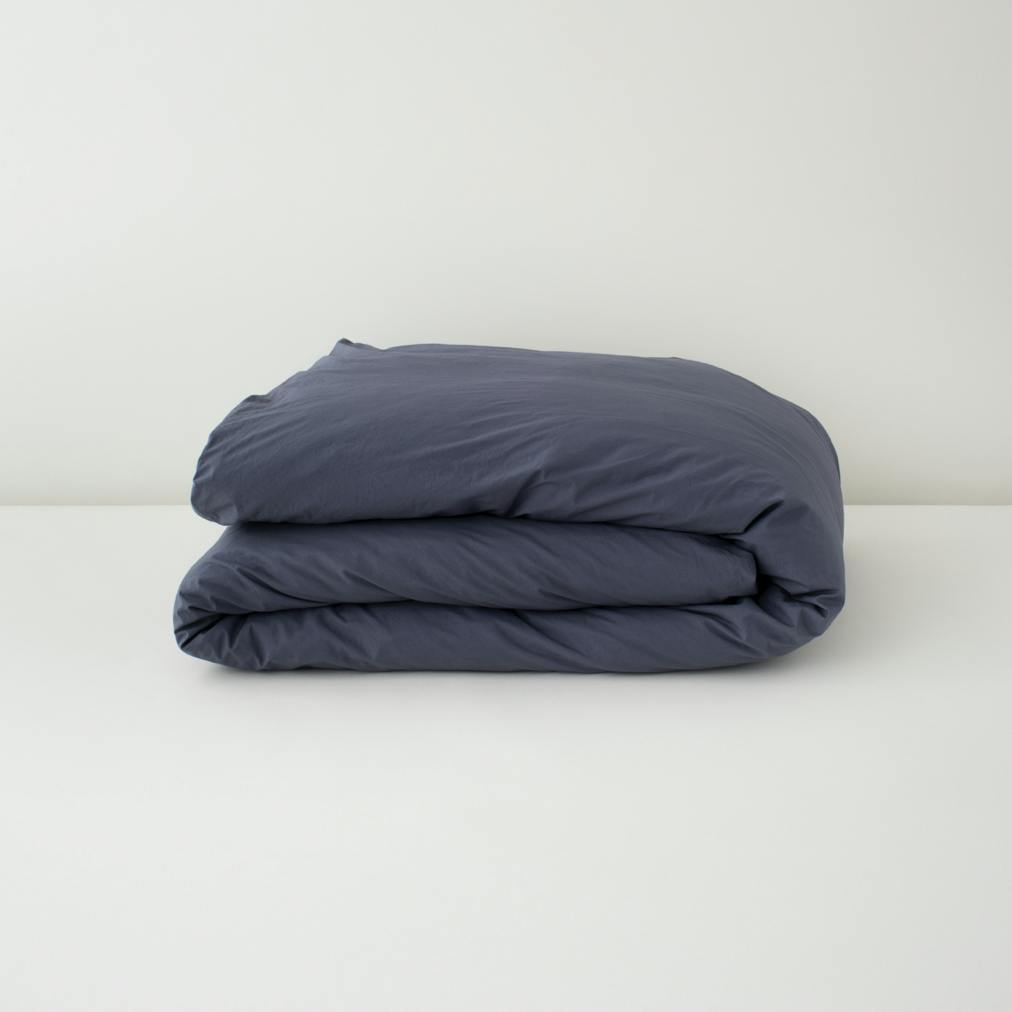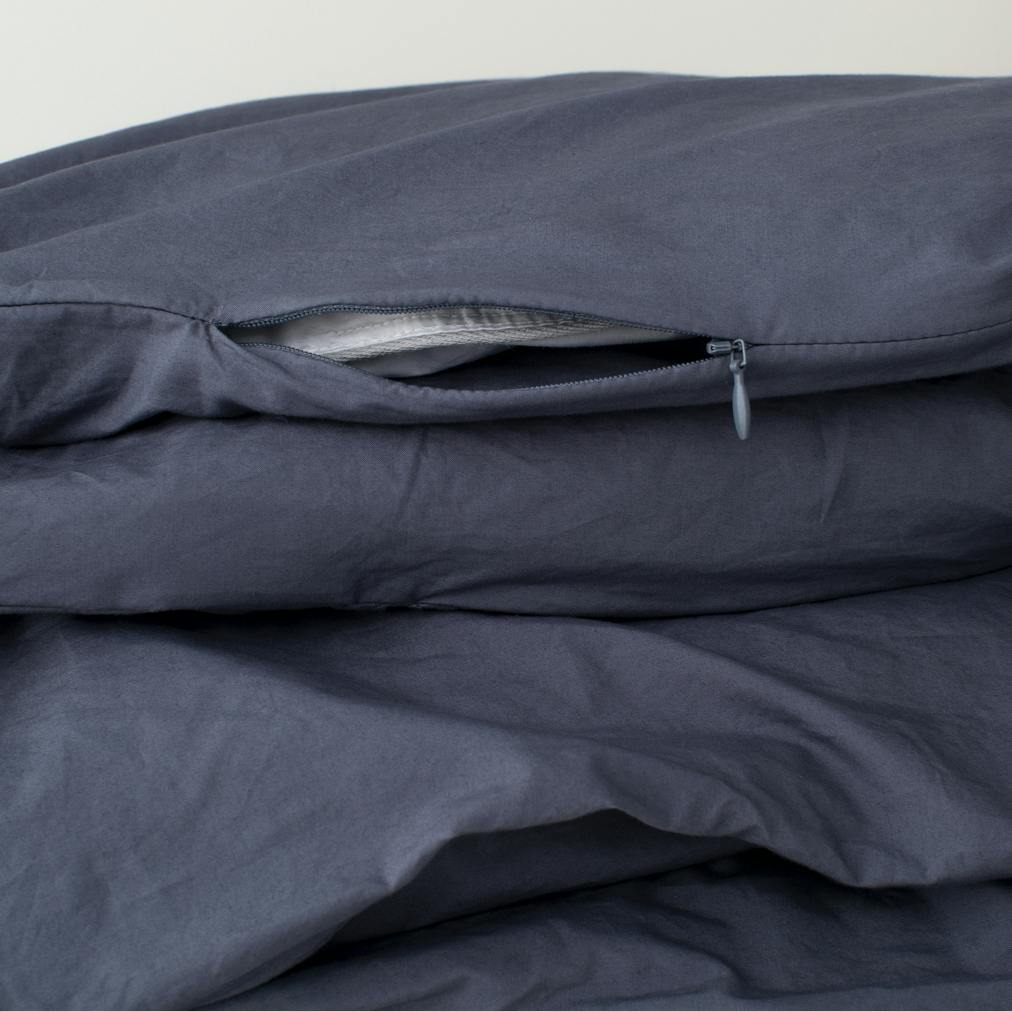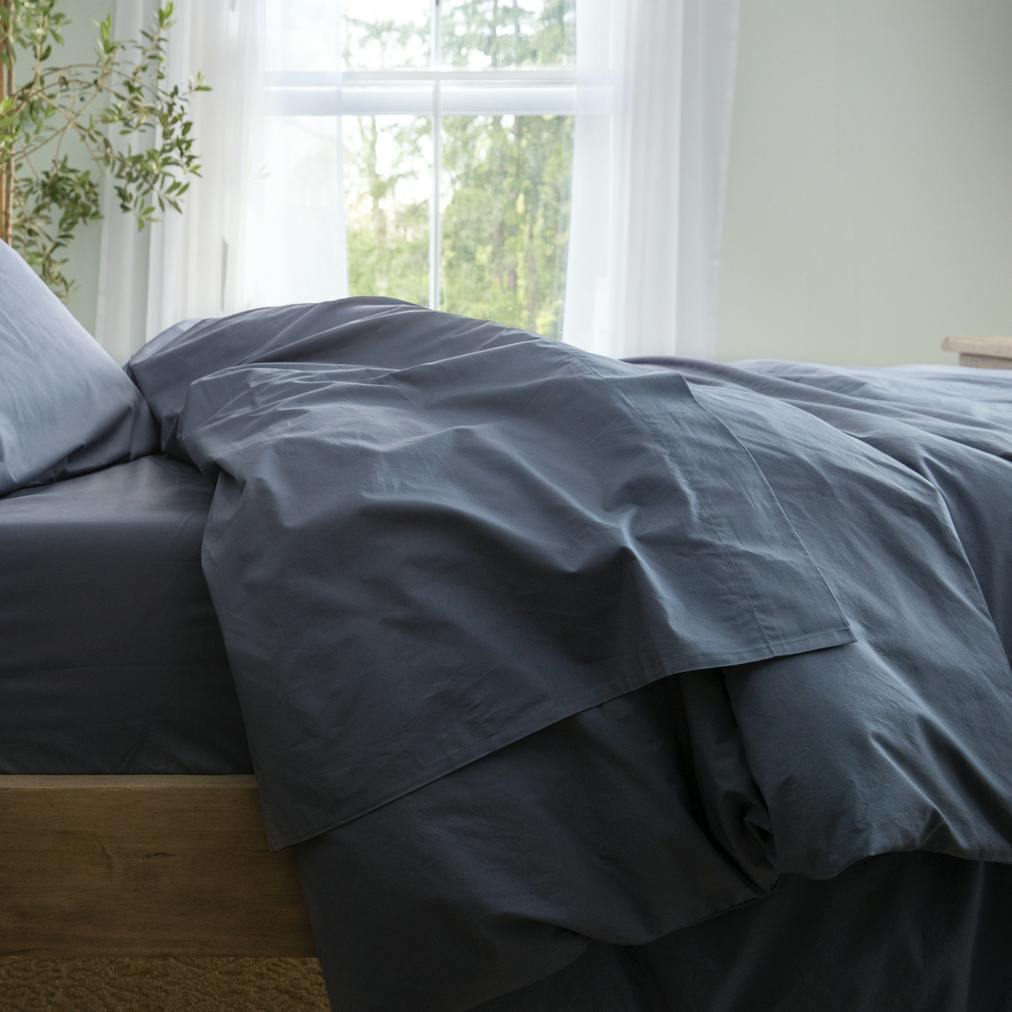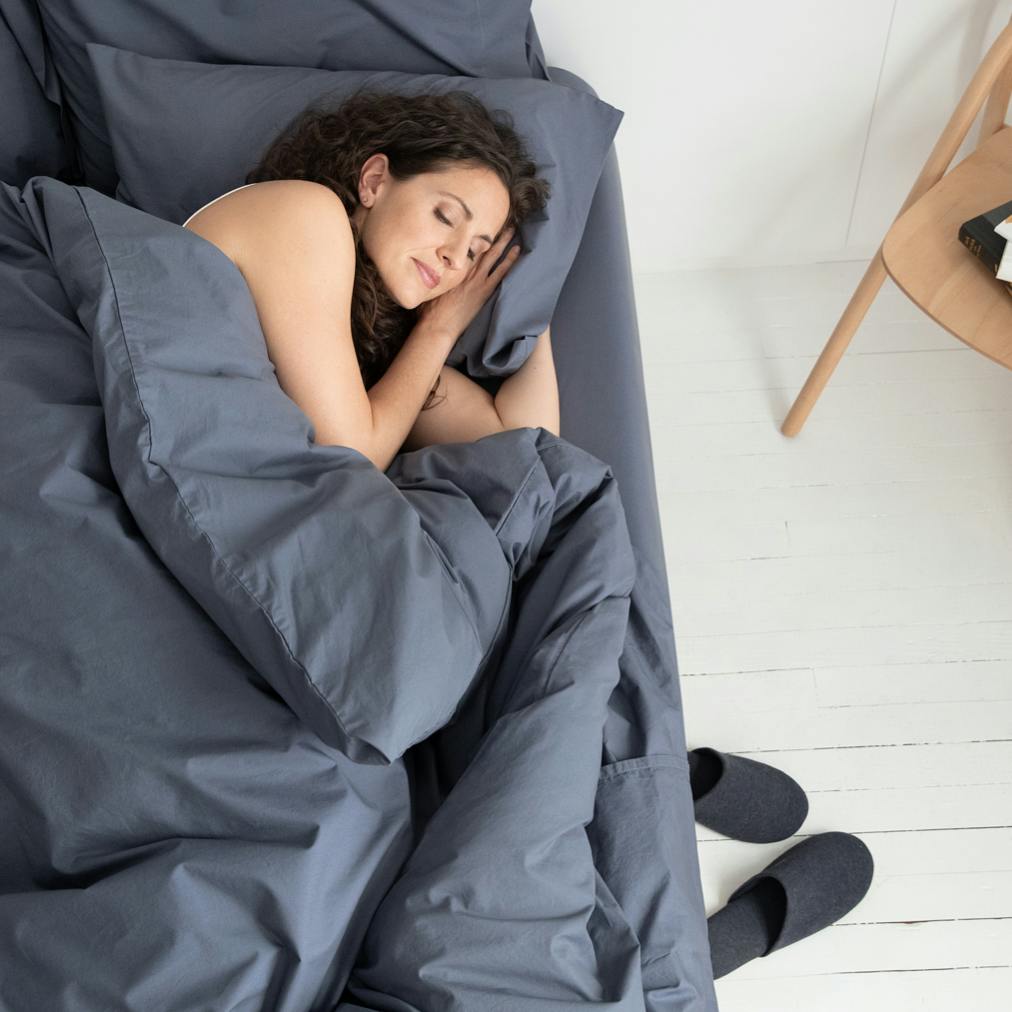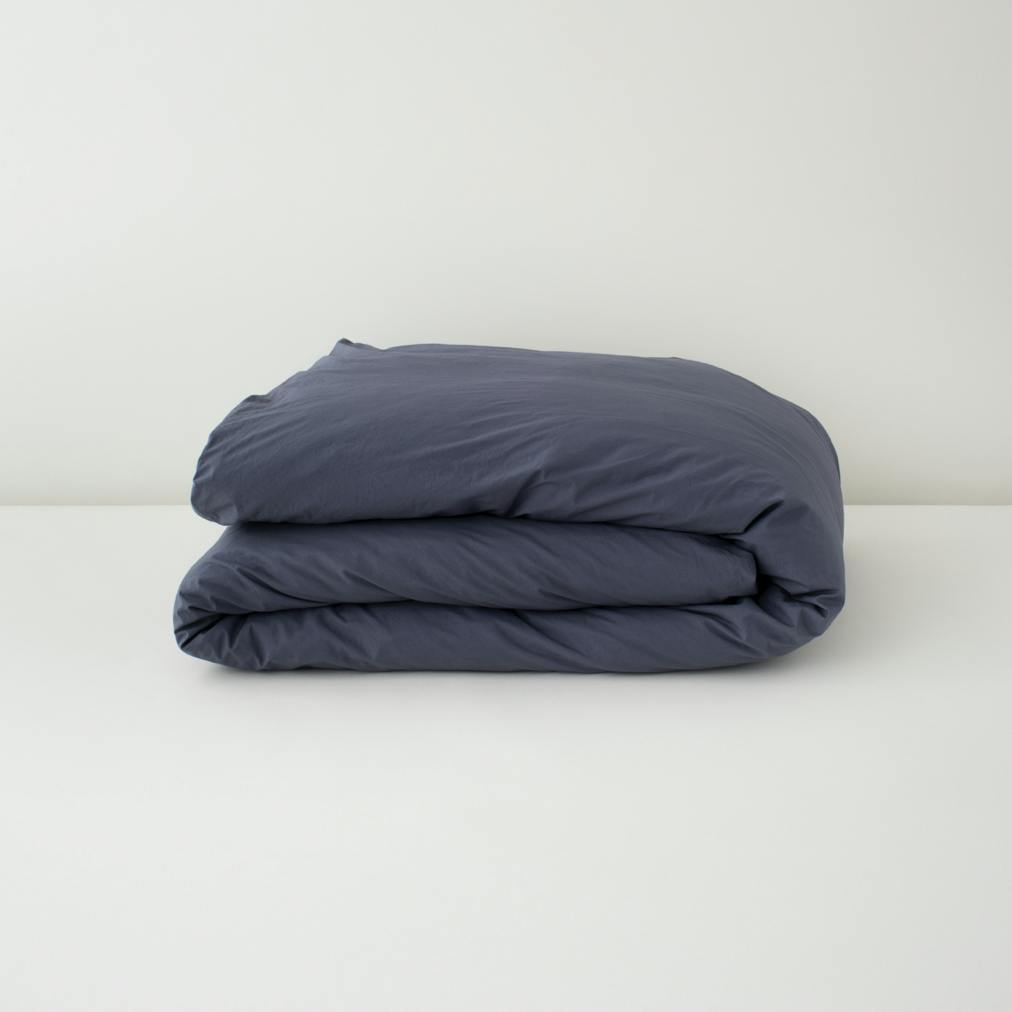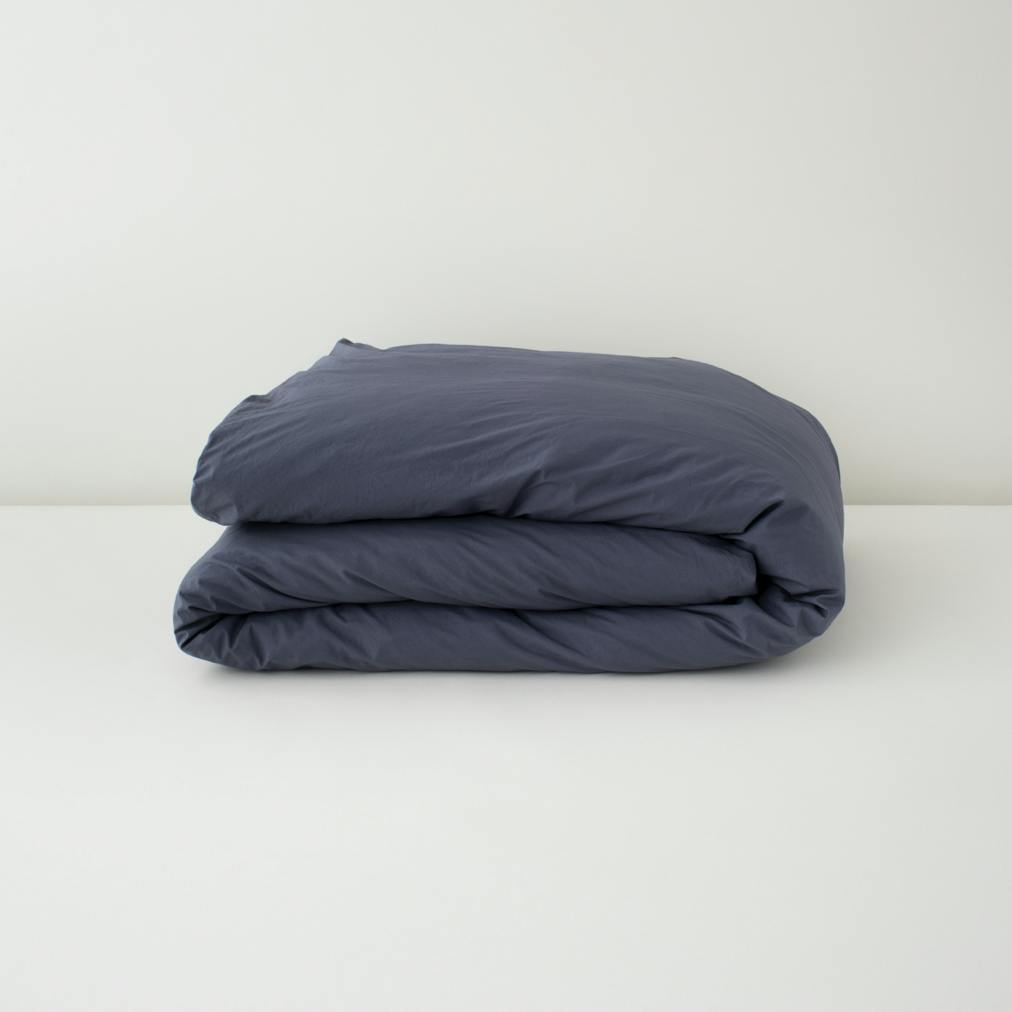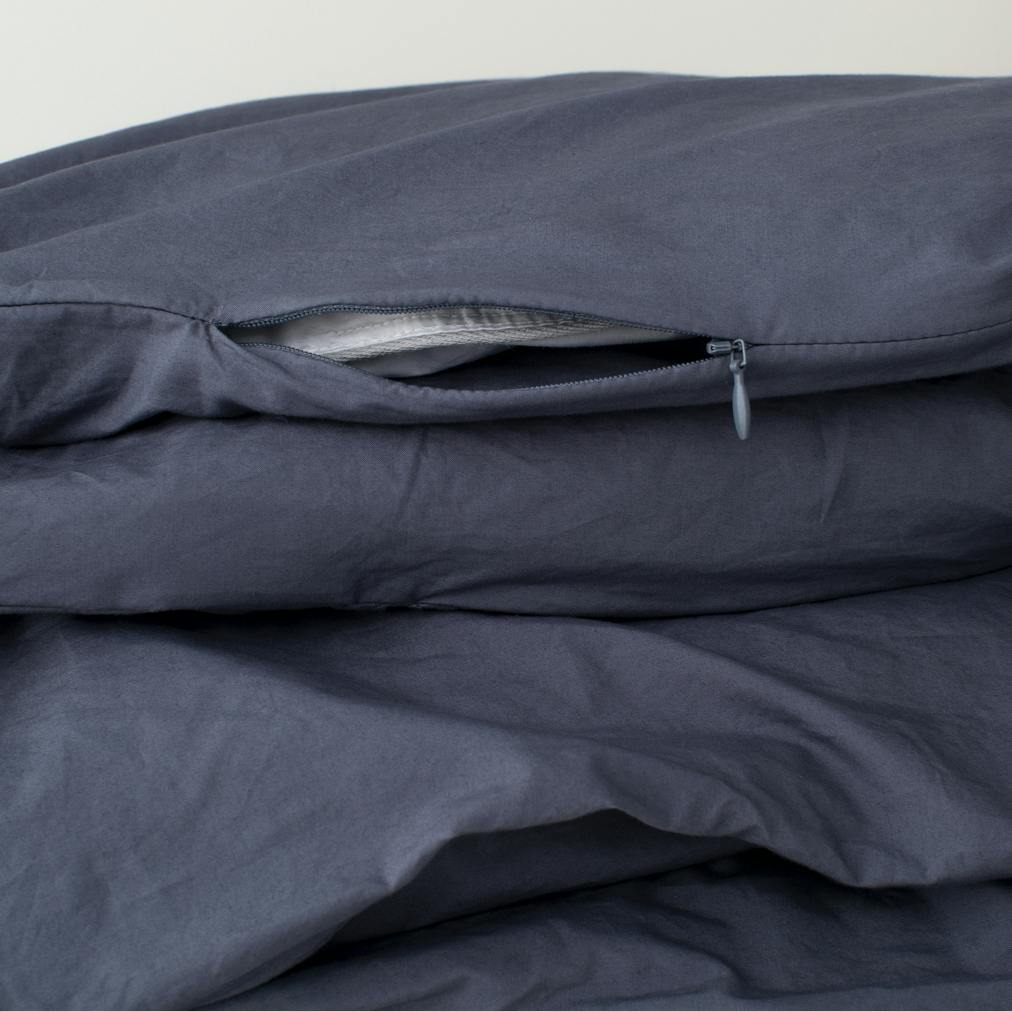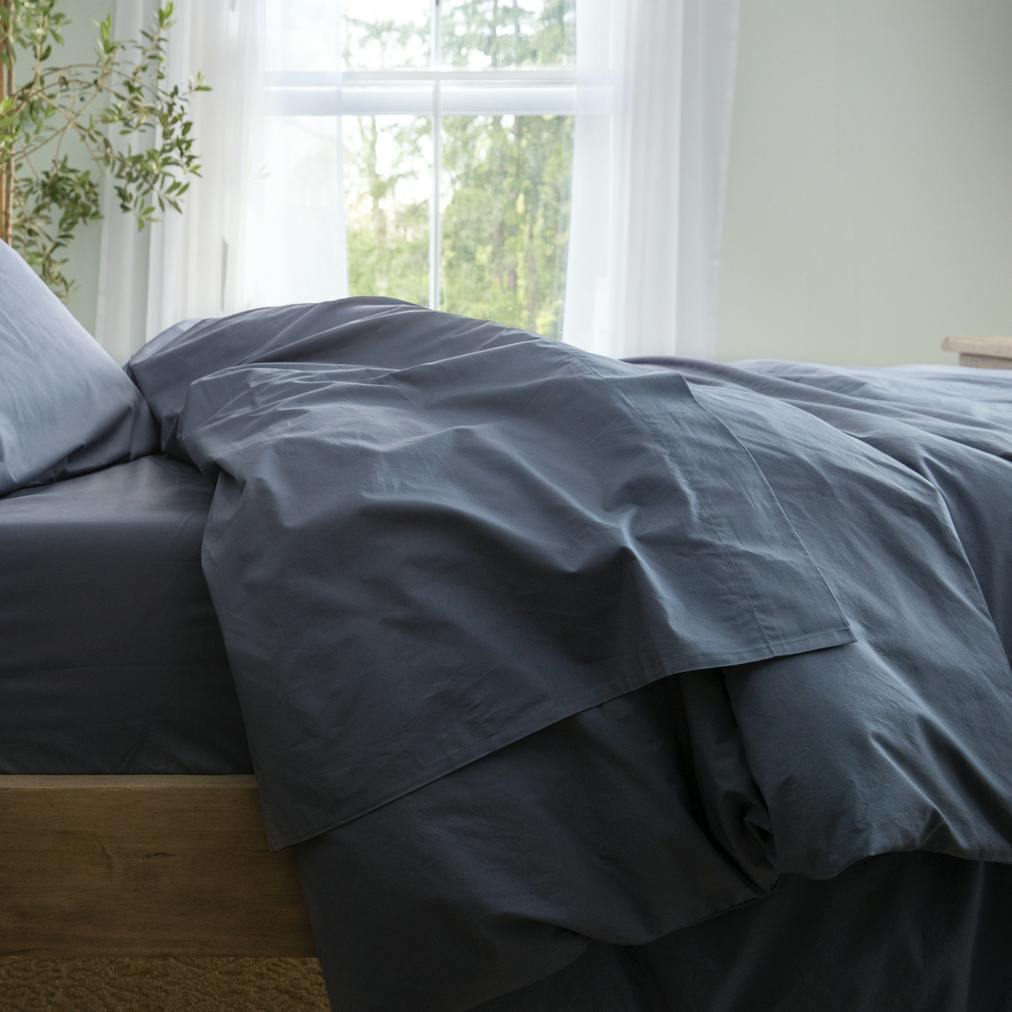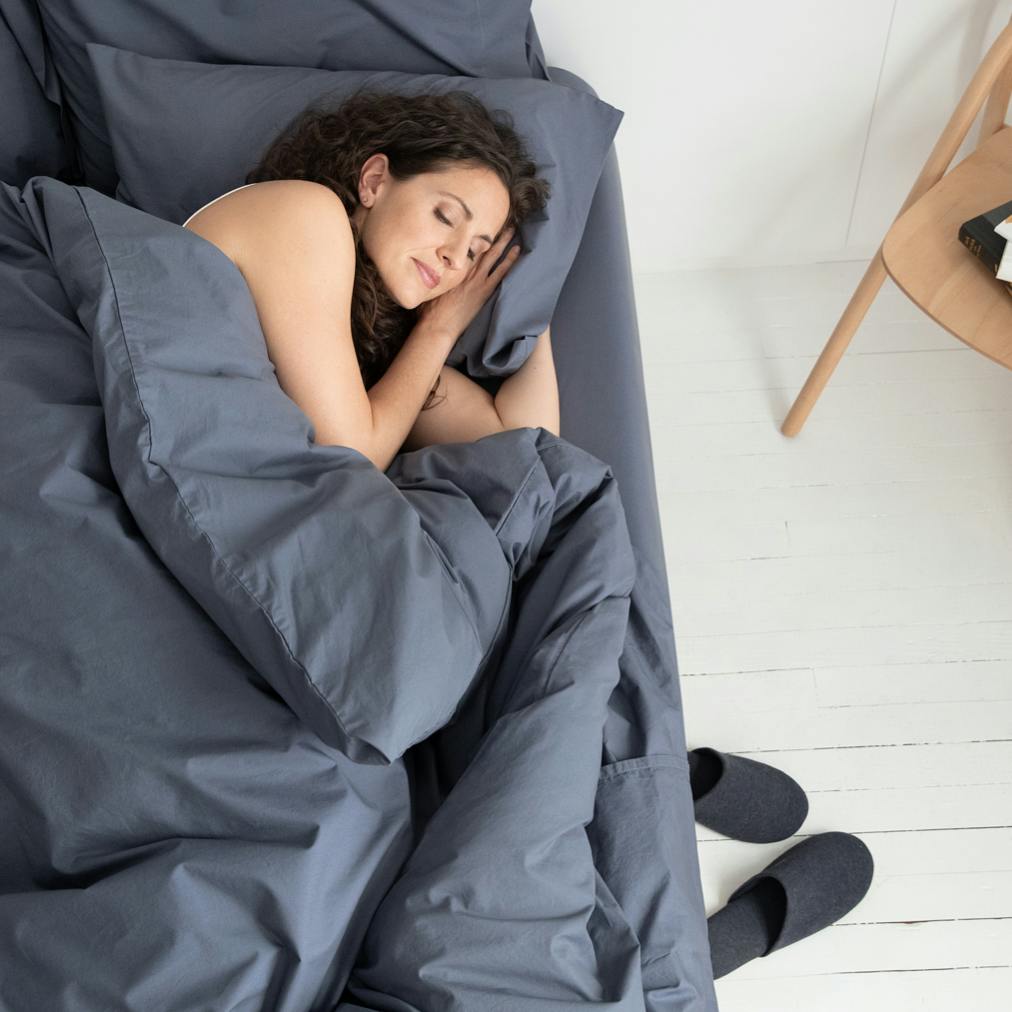 Details
Cover your comforter in cool cotton.
The seasons may change, but this duvet cover keeps up with all of them.
Multiple colors that are easy to clean means you can match your Percale Duvet Cover to your mood.
Free, convenient shipping in 3 to 7 days.*
Additional fees may apply in AK and HI.
100-Night Trial + 2-Year Limited Warranty + Free Returns
Great for those who want to add a crisp, polished look to their bed, but still want to sleep cool, our cotton Percale Duvet Cover is made of 100% SUPIMA® cotton sewn in a percale weave. We chose the high quality SUPIMA® cotton because we loved the durability and that it gets softer over time. Tired of the night fight for the covers, we cut this cover to be oversized and changed out clunky buttons for quick, easy, and discreet zipper closure.

Dimensions

Twin / Twin XL

86"W X 66"L

5 Lbs

Full / Queen

96"W X 96"L

6 Lbs

King / Cal King

96"W X 114"L

7 Lbs

Box Size 13"W X 10"L X 8"H

| | | | |
| --- | --- | --- | --- |
| | Dimensions | Shipping Box Size | Shipping Weight |
| Twin / Twin XL | 86"W X 66"L | 13"W X 10"L X 8"H | 5 Lbs |
| Full / Queen | 96"W X 96"L | 13"W X 10"L X 8"H | 6 Lbs |
| King / Cal King | 96"W X 114"L | 13"W X 10"L X 8"H | 7 Lbs |

Note: Our duvet is purposefully oversized because our significant others were tired of losing the nightly battle for the covers.

Materials

215-Thread Count Sheet

We found the ideal balance between soft and smooth and crisp and breathable.

100% SUPIMA® Cotton

SUPIMA® cotton means softer, longer-lasting sheets. Our sheets are woven and sewn in India.

Corner Duvet Ties

We added corner ties to attach to corner loops on the insert and help keep the insert in place.

Discreet Zipper-Closure

Tired of cumbersome buttons, we added a small zipper in a color to match.

Care

Wash before first use.
Use a mild detergent and cool water.
If desired, iron on cotton setting.

Shipping

Ships free in a conveniently-sized box directly to your doorstep in 2 to 5 business days.

Warranty

We have made a product that we believe in so much that we offer the easiest warranty we could come up with. We offer a 2-year limited warranty that covers manufacturing and workmanship defects in the duvet cover. If you do notice anything out of the ordinary, simply reach out to us at help@tn.com or (877) 842-2586 and we'll work with you to find a solution.

Returns

All of our products come with a 100-Night Sleep Trial, and a hassle-free return process. If our sheets aren't meeting your expectations, simply reach out to us at help@tn.com or (877) 842-2586.

Standard 100 by OEKO-TEX®

The most rigorous of the certifications offered by the OEKO-TEX® Association, the Standard 100 by OEKO-TEX® means that our duvets are tested free from harmful levels of more than 300 concerning chemicals, including formaldehyde.

Will the Percale Duvet Cover work with my current duvet insert?

Probably! This duvet cover will work with any duvet insert within 2 to 4 inches of its dimensions.

Why is your insert bigger than the cover?

The duvet cover contains the insert, so having the cover a few inches smaller helps the insert keep its shape and stability.

Read all FAQs
A polished look with a cool touch.
Free shipping and returns.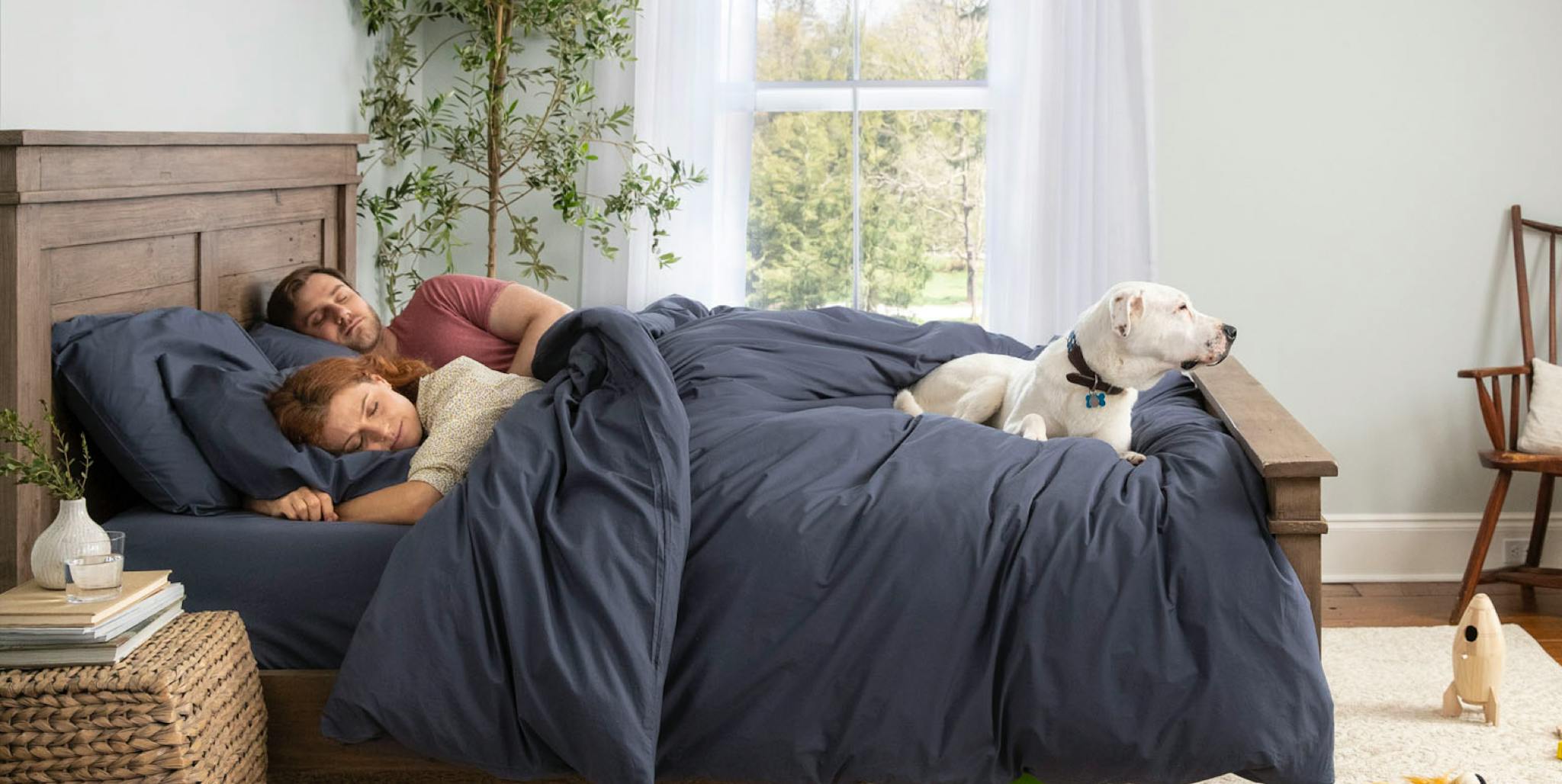 Our promise to you.
We disrupted a $15 billion industry armed with two things: an amazing product and an incredible customer experience. Today, we continue to make thoughtfully-designed products to make sleep a priority for our customers so they Wake Up Better™.
We believe your experience is of the utmost importance, which is why you can always rely on the Tuft & Needle Promise.
Our Brand Values
100-night trial

Hassle-free limited warranty

Quick, simple financing

Free shipping and returns*

Additional fees may apply in AK and HI.

Award-winning customer service