Dog Bed
A very good bed for a very good dog.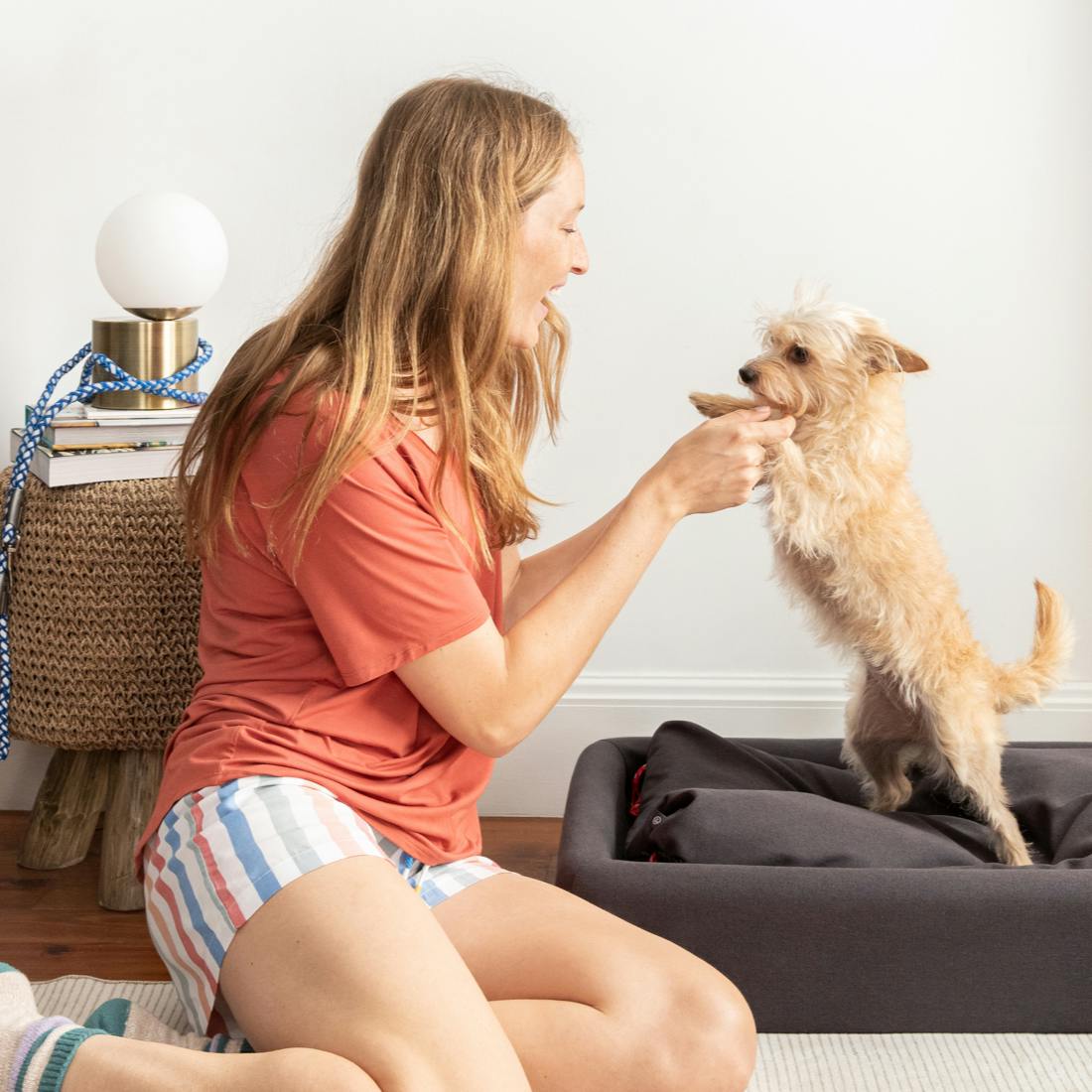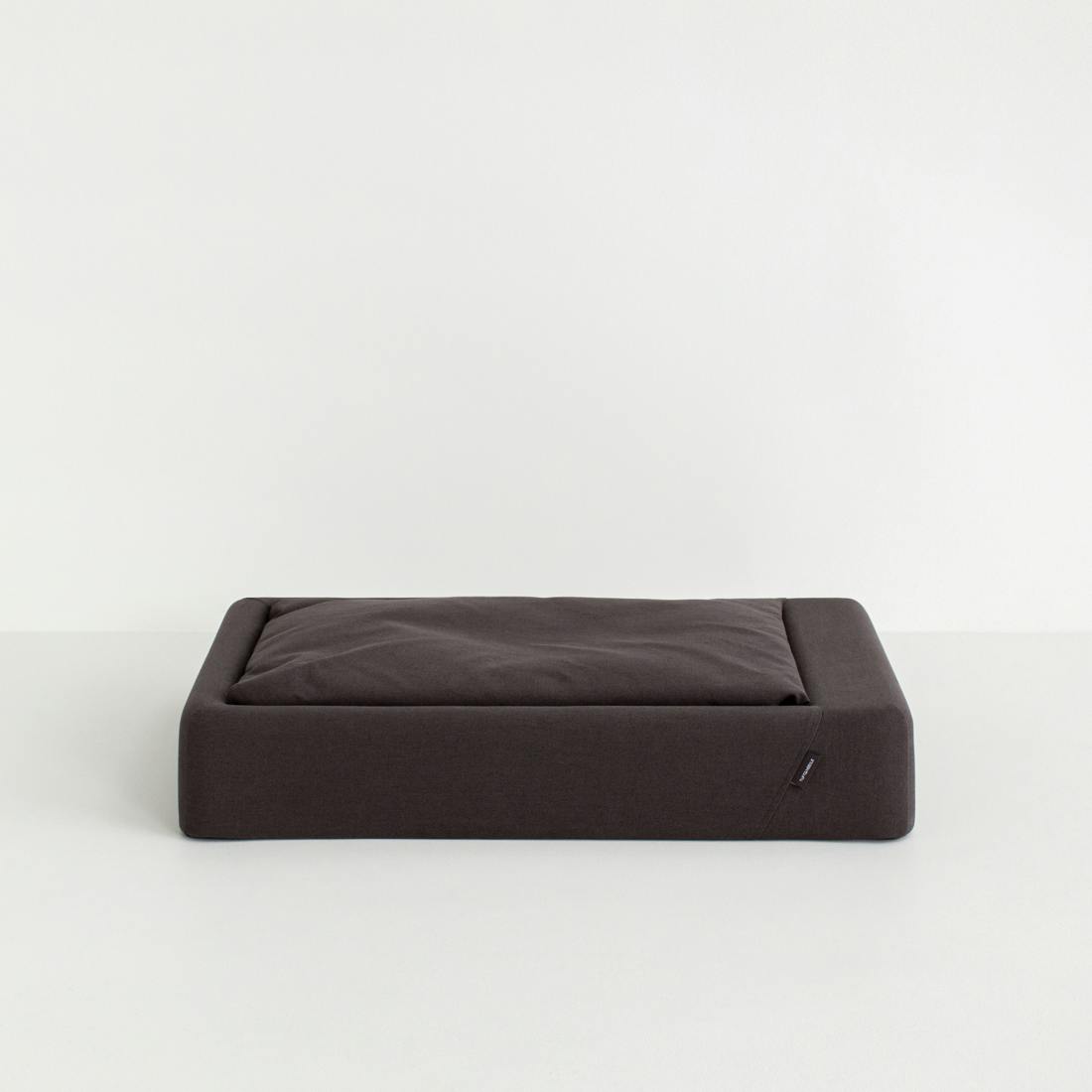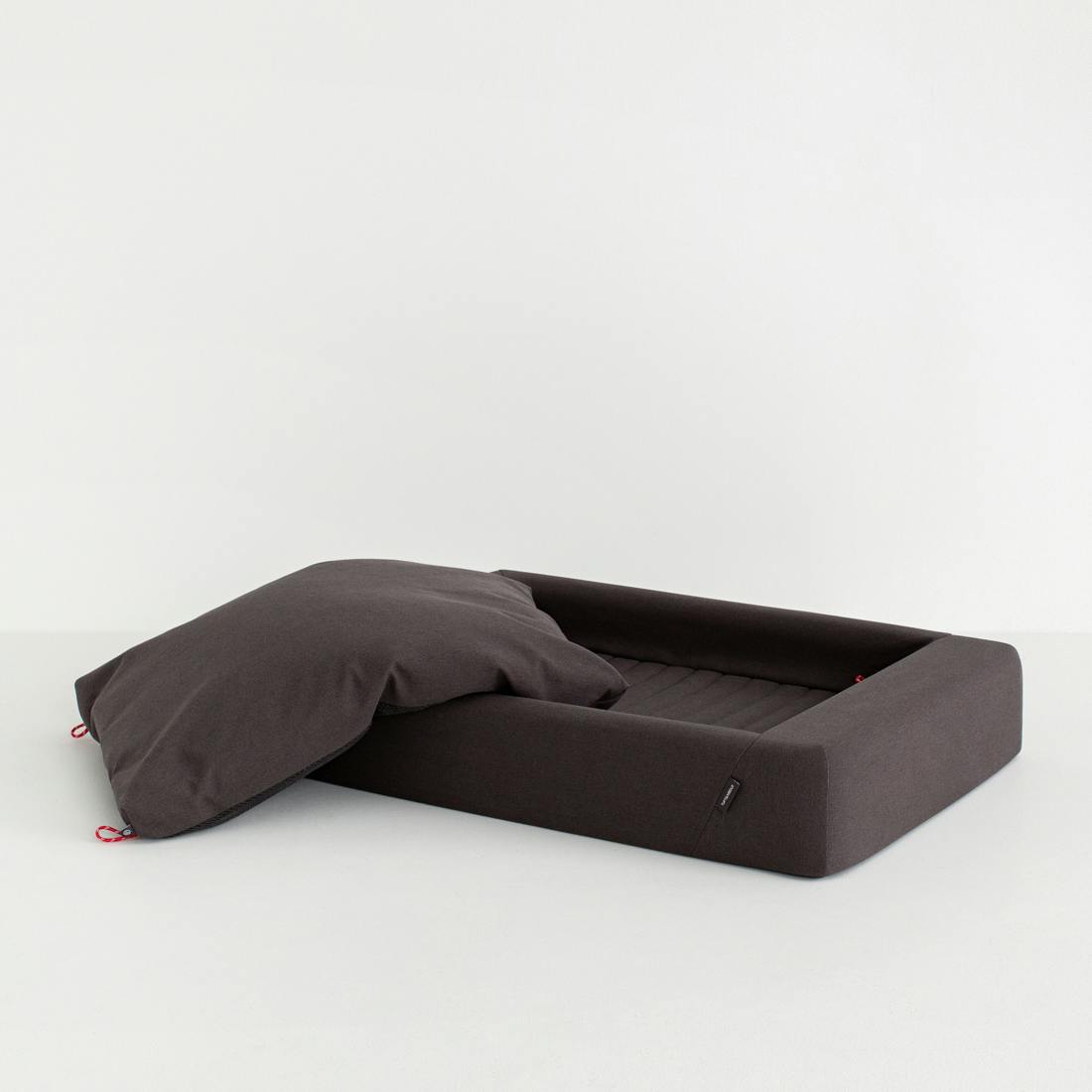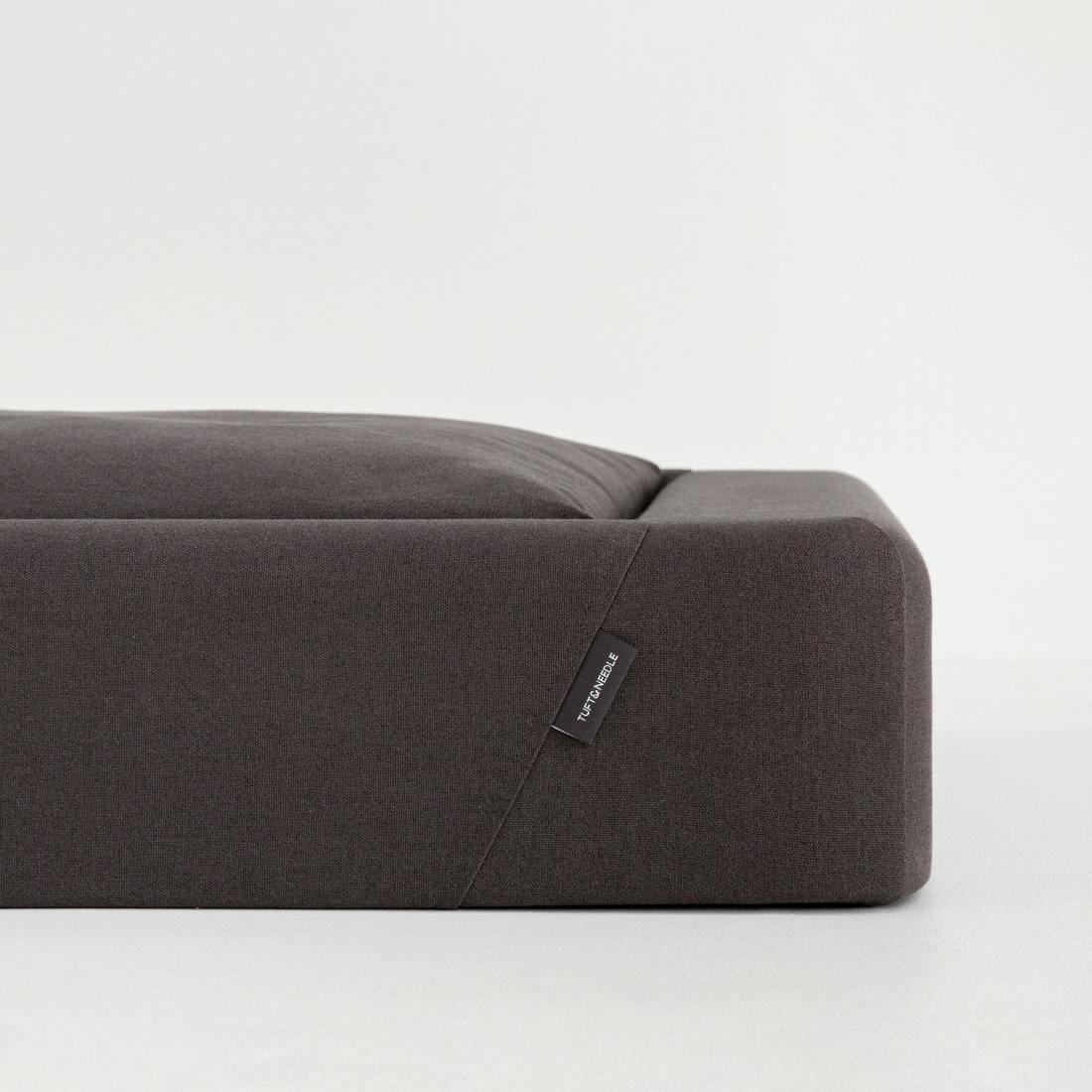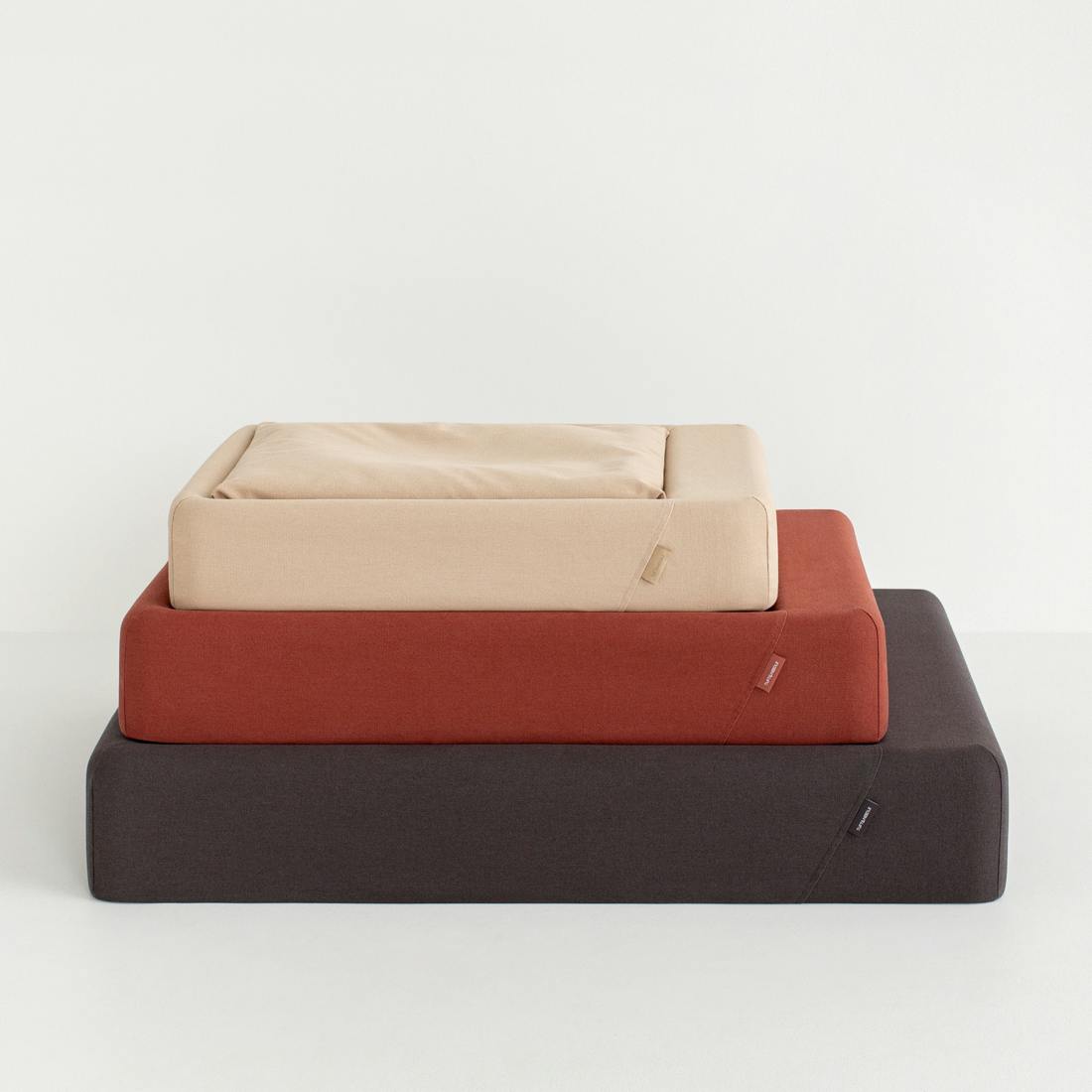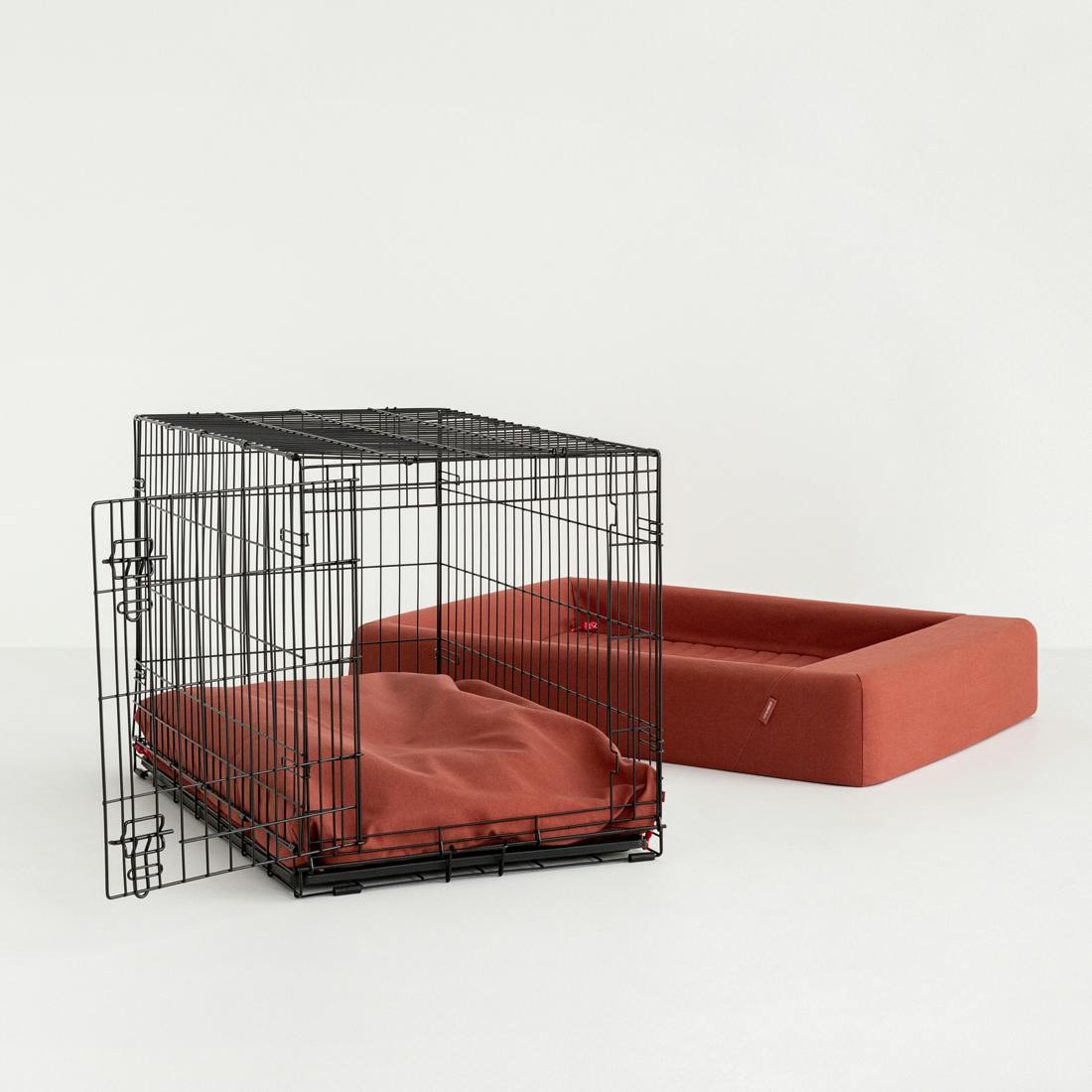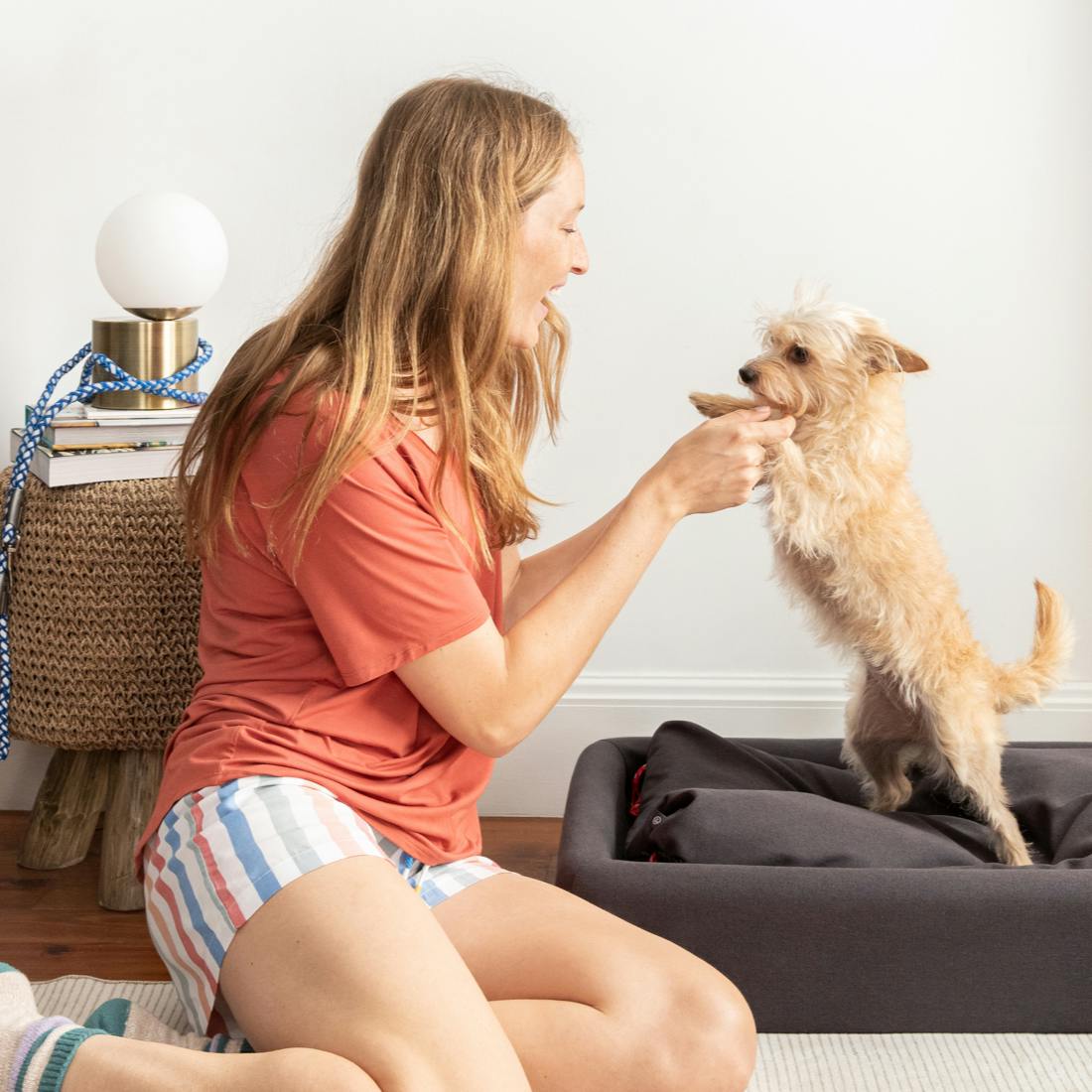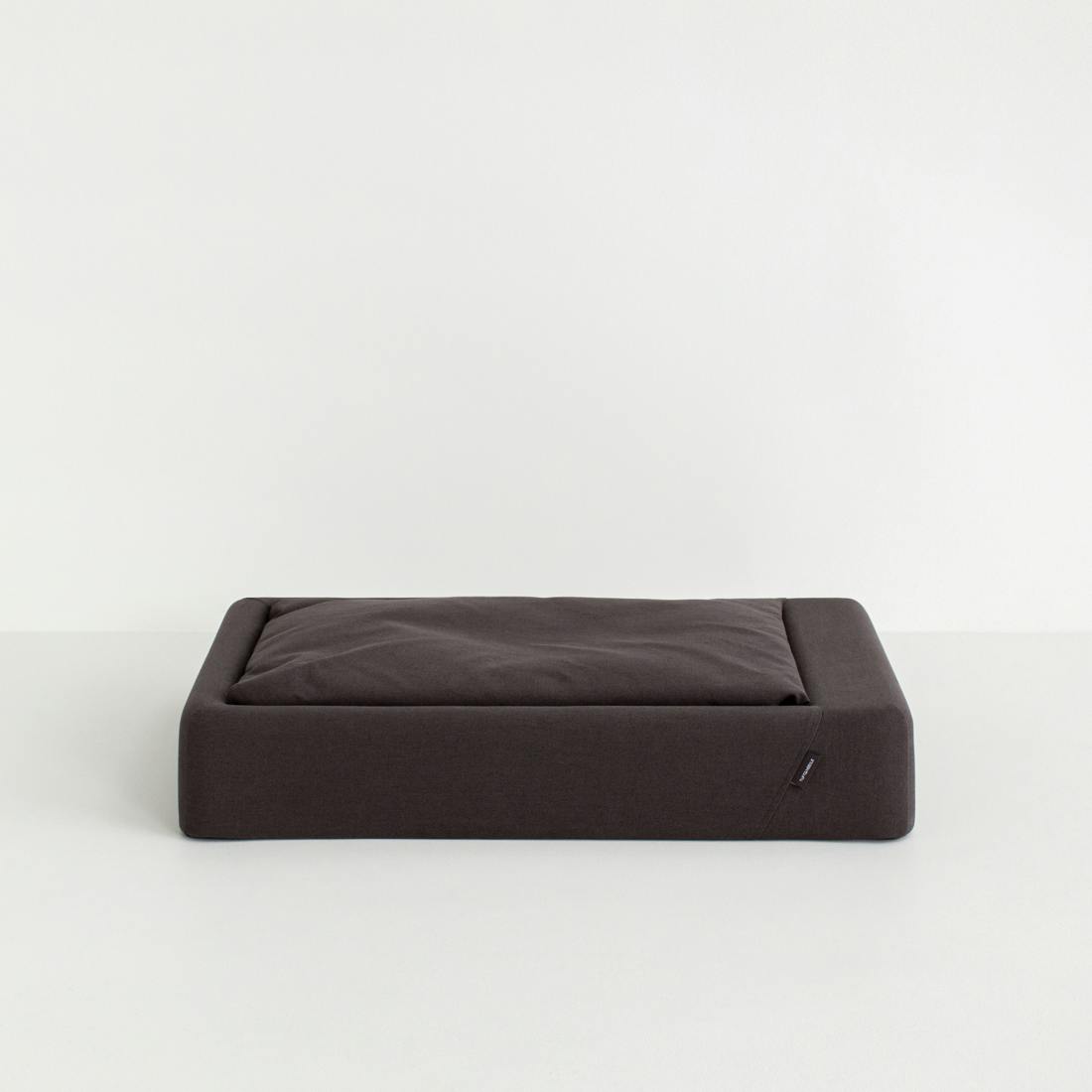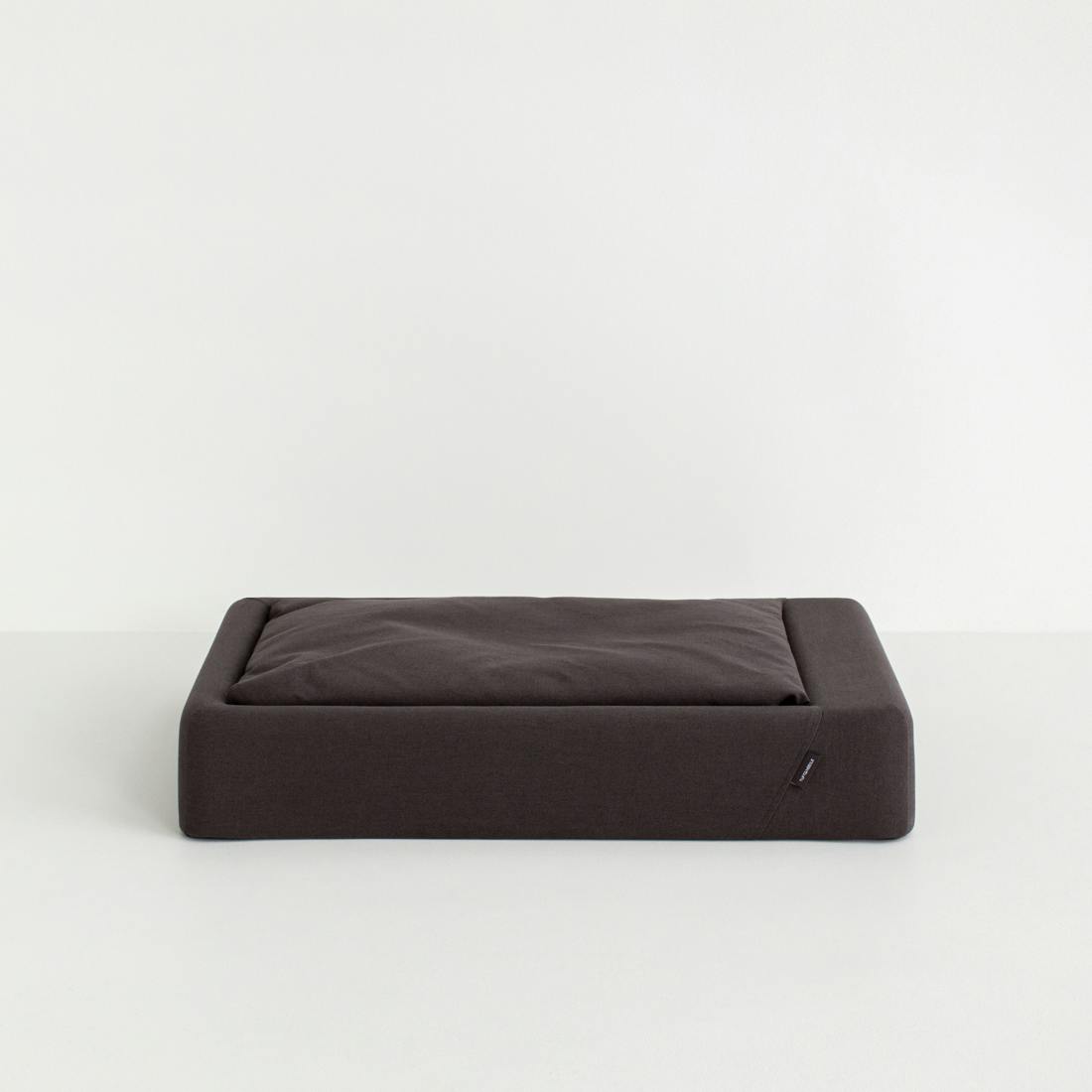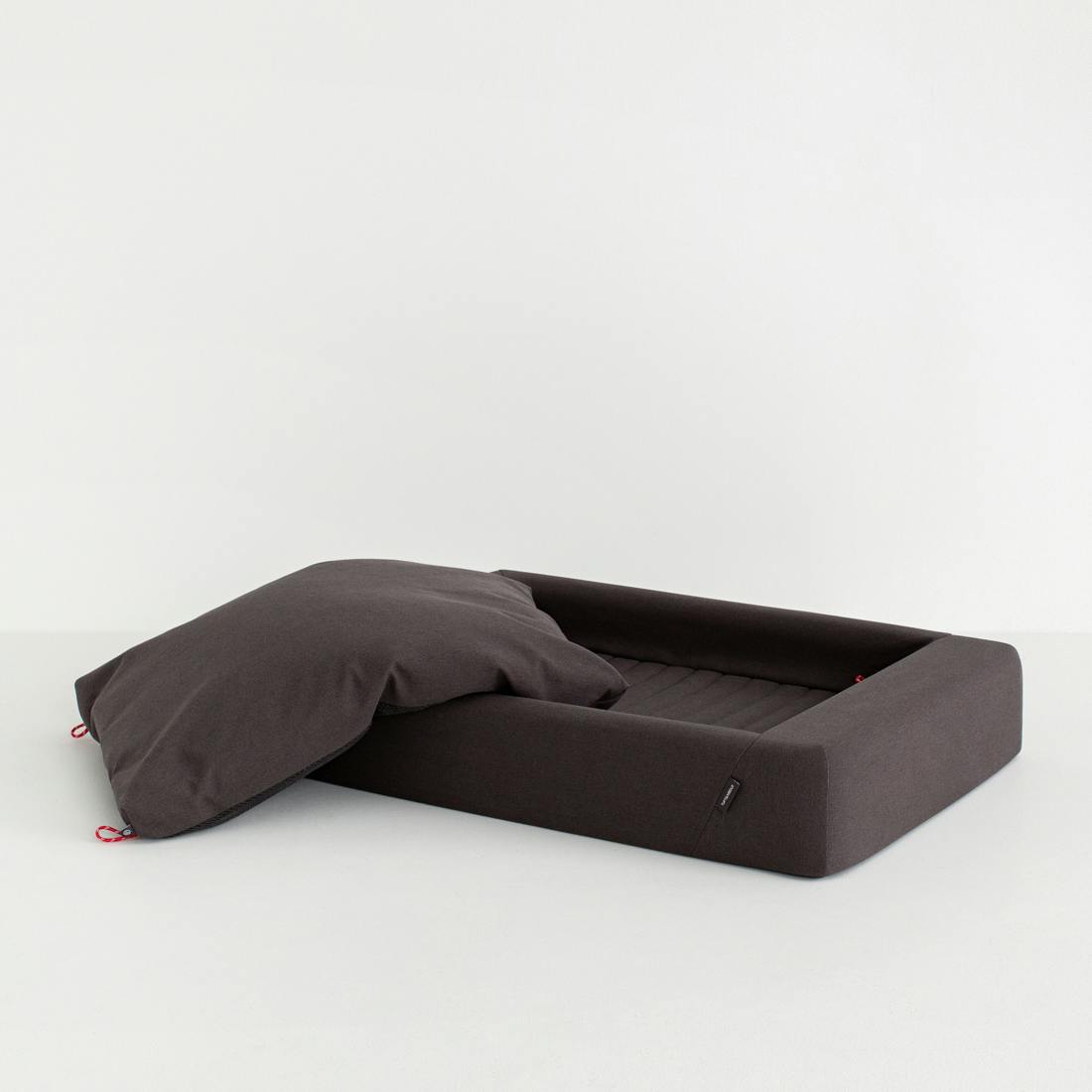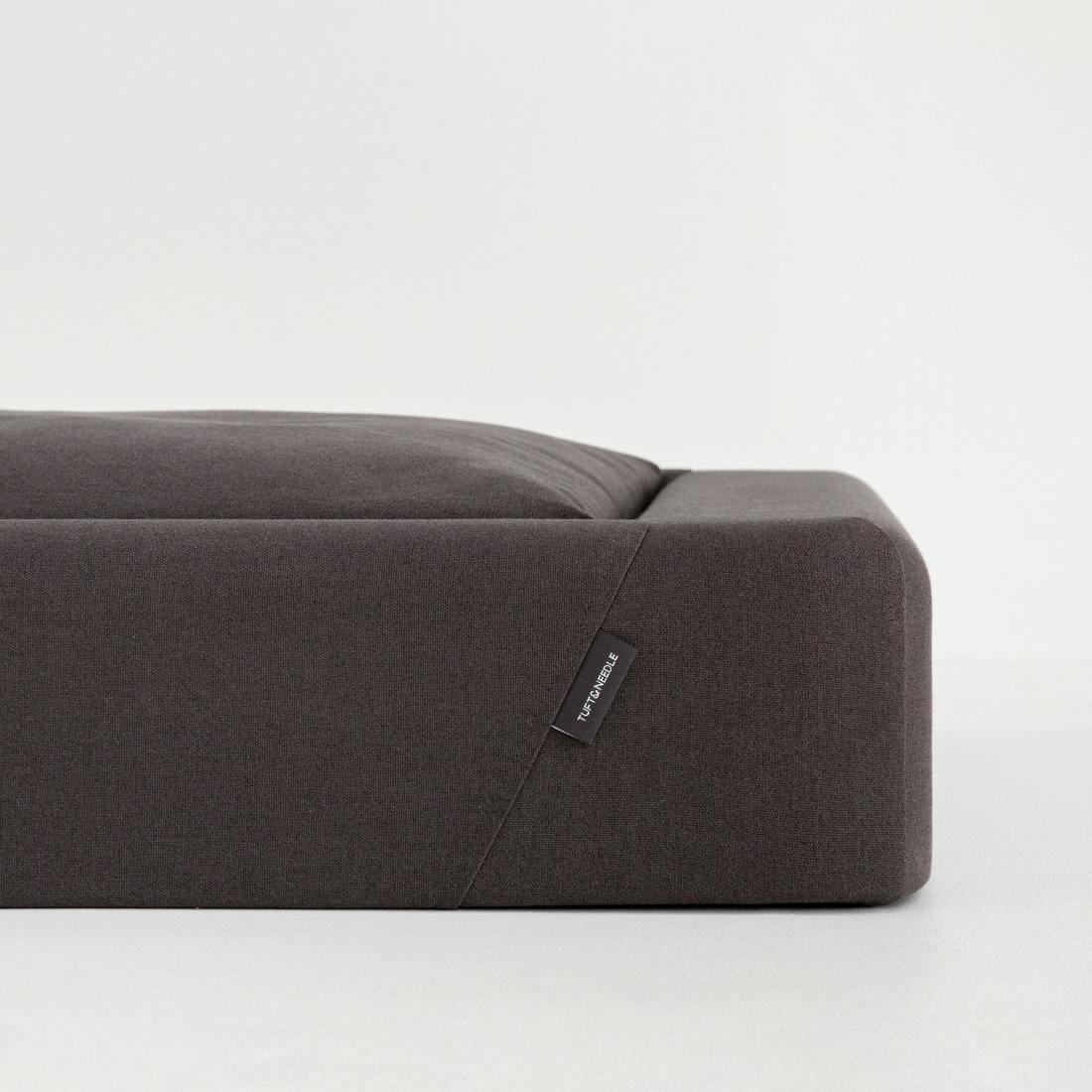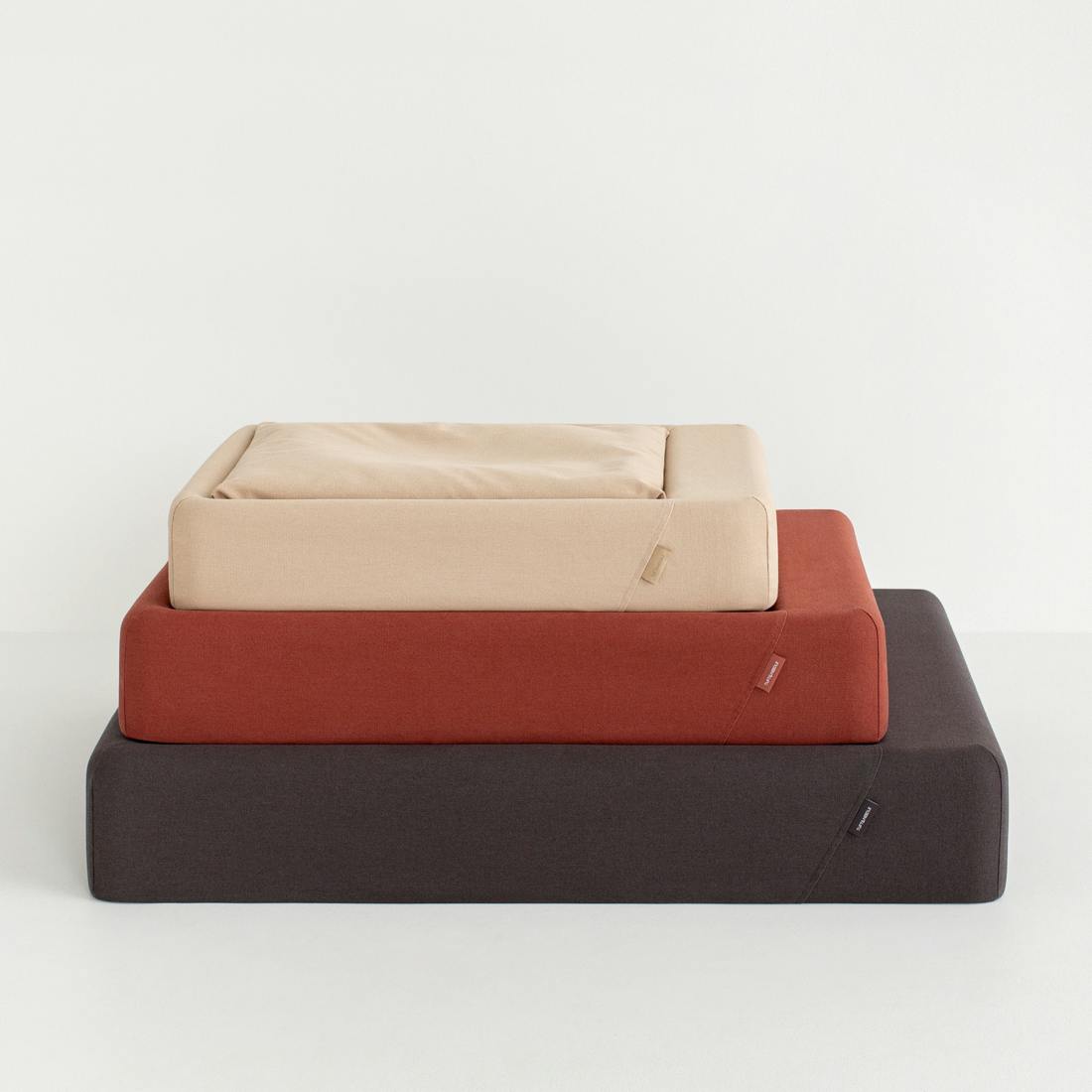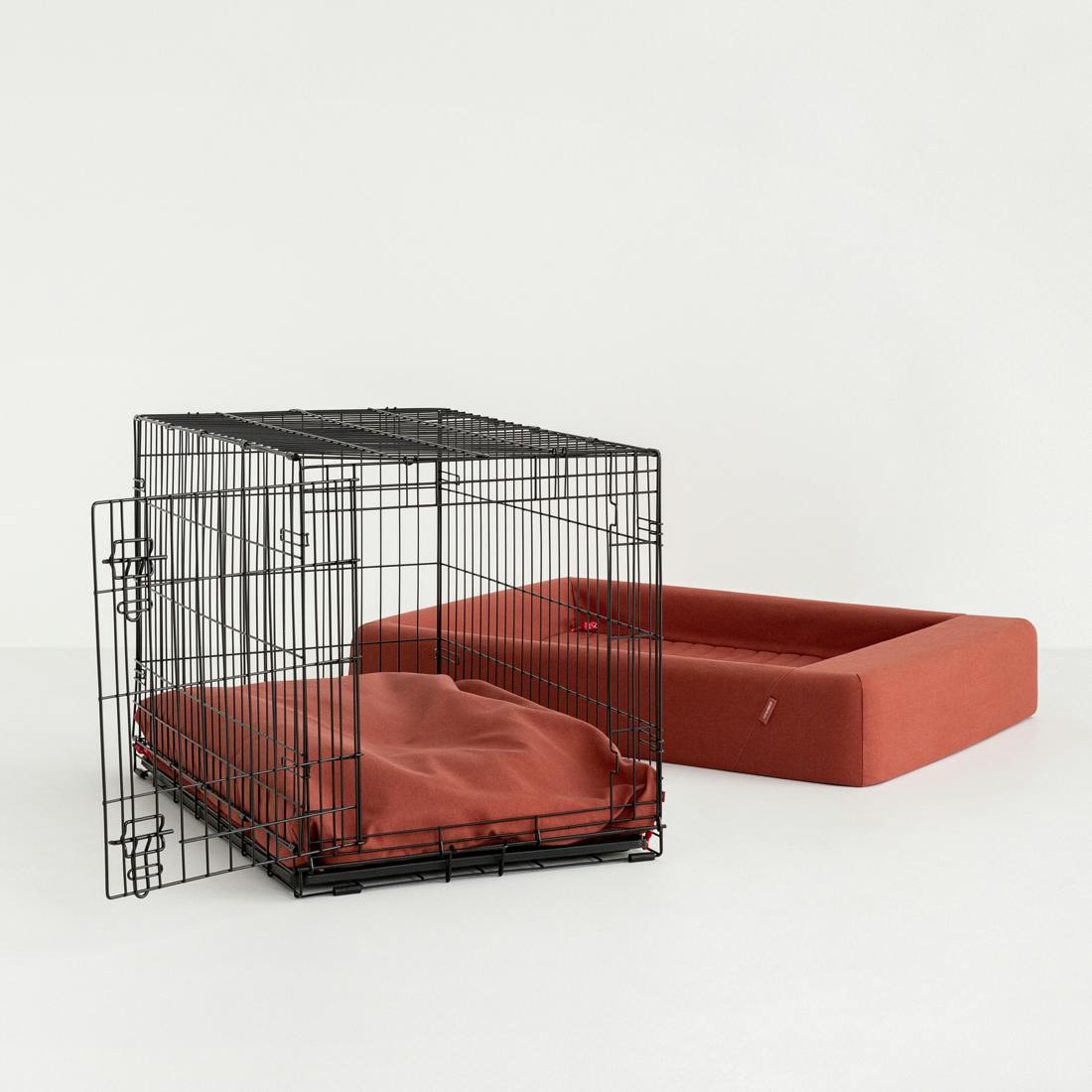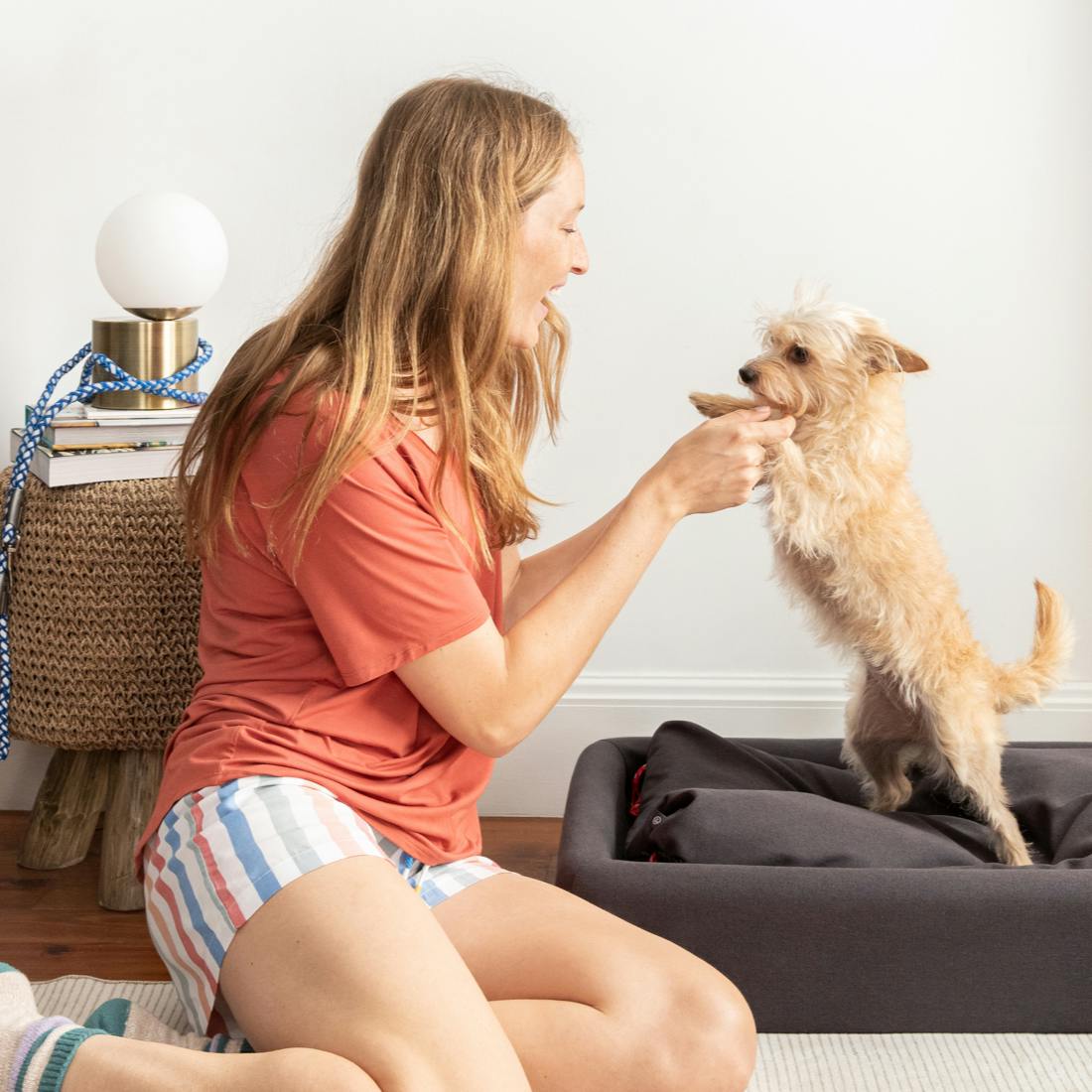 Details
The best bed for man's best friend
Give your pooch a foam-based bed that's as comfortable as your own. 
An easily washable cover means there's no stressing if Fido has an accident. 
Free, convenient shipping in 3 to 7 days.*
Additional fees may apply in AK and HI.
100-Night Trial + 1-Year Limited Warranty + Free Returns
Not all pet parents love sharing the bed with their four-legged kids. Of course they're cute, but taking a paw to the rib or waking up to a cold, wet nose on your foot isn't the ideal arrangement for getting great sleep. Tuft & Needle Dog Beds have a foam base similar to a T&N mattress and a foam pad cushion that detaches from the base and fits in your dog's crate for convenient travel with your best friend. The cover is dense, more durable, and easily washed, so it'll hold up against ruff play and dreams of running for years to come.

Dimensions

Small

1.5"H

21"W X 30"L X 5.5"H

17"W X 23"L X 3"H

10 Lbs

Box Size 22"W X 31"L X 7"H

Medium

2"H

26"W X 38"L X 6.5"H

21"W X 29"L X 3"H

16 Lbs

Box Size 27"W X 39"L X 8"H

Large

2.5"H

32"W X 44.75"L X 7.5"H

26"W X 32.5"L X 4"H

25 Lbs

Box Size 33"W X 46"L X 8"H

| | | | | | |
| --- | --- | --- | --- | --- | --- |
| | Base Foam Thickness (Bottom) | Base | Top Cushion - (approx) | Shipping Box Size | Shipping Weight |
| Small | 1.5"H | 21"W X 30"L X 5.5"H | 17"W X 23"L X 3"H | 22"W X 31"L X 7"H | 10 Lbs |
| Medium | 2"H | 26"W X 38"L X 6.5"H | 21"W X 29"L X 3"H | 27"W X 39"L X 8"H | 16 Lbs |
| Large | 2.5"H | 32"W X 44.75"L X 7.5"H | 26"W X 32.5"L X 4"H | 33"W X 46"L X 8"H | 25 Lbs |

Materials

Materials

Base: molded polyurethane foam core
Pillow: polyester fiber-fill pillow
Covers: canvas-like blend of cotton and polyester
Imported

Care

Foam base and foam pillow insert are not washable.
Remove base cover and pad cover from foam dog bed to be washed.
Machine wash in cold water with like colors, on gentle or delicate cycle.
Line dry only.
Allow covers to dry completely before using.
Do not use bleach or harsh detergents. 
Do not machine dry.
Do not iron.
Do not dry clean.
Do not wash foam dog bed base or top cushion insert.

Shipping & Warranty

Ships free and assembled via FedEx to your doorstep in 1 to 5 business days.* Shipping fees may apply in Alaska and Hawaii.

The Dog Bed comes with a 1-year limited warranty that covers manufacturing and workmanship defects, including holes, voids, rips, tears, damaged toggles, or zippers, and other manufacturing defects outside normal wear and tear. The coverage of this warranty does not include comfort preference or damage occurring after the first year or as a result of normal wear and tear. If you notice anything out of the ordinary, simply reach out to us at help@tn.com or (877) 842-2586 and we'll work with you to find a solution.

Returns

Our Dog Beds come with a 100-Night Sleep Trial, and a hassle-free return process. If our Dog Beds aren't meeting your expectations, simply reach out to us at help@tn.com or (877) 842-2586.

ls the Dog Bed washable?

The covers are! Simply unzip the cover from the cushion and the base and wash in cold water with like colors. Hang to dry.

Will this fit inside my dog's crate?

We made the top cushion to fit most standard sized dog crates, but double-check the sizes to make sure!

Do I have to use the cushion and base together?

Nope! You certainly can, but you can also think of this as two dog beds in one! We added the cushion to the base to make it a little more cozy, but the base is still comfy if you take the cushion on an adventure or want to keep that in their crate.

Read all FAQs
Fetching functionality.
A real treat for you and your pup.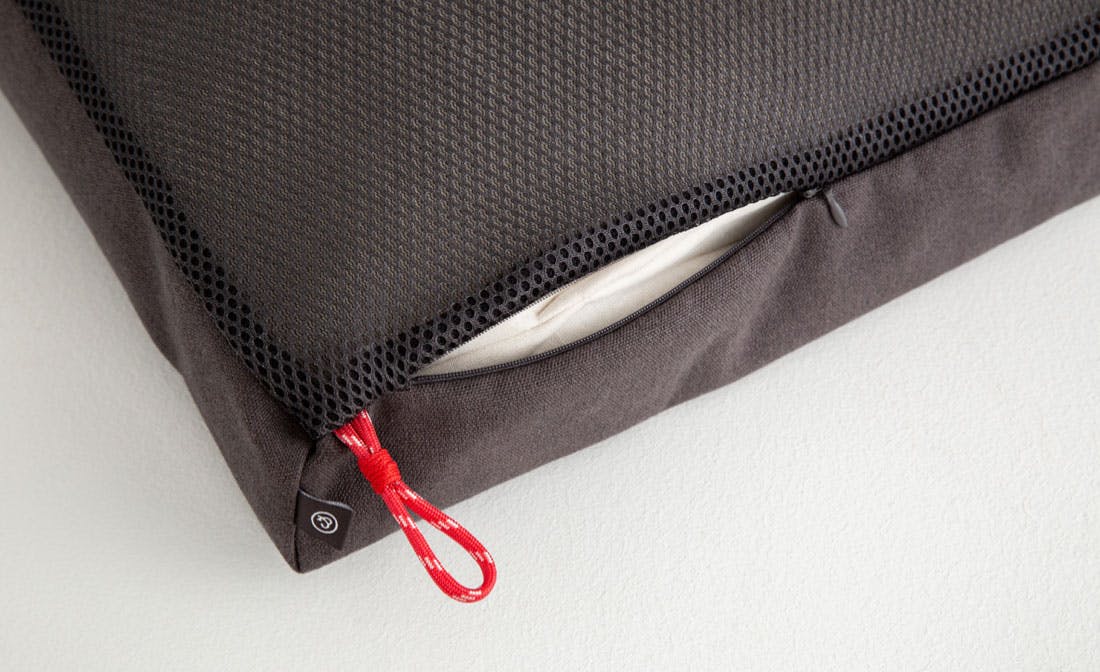 Designed to last
The durable canvas cover easily zips off the cushion and base, and is machine washable, so your best friend's bed will always be fresh and clean.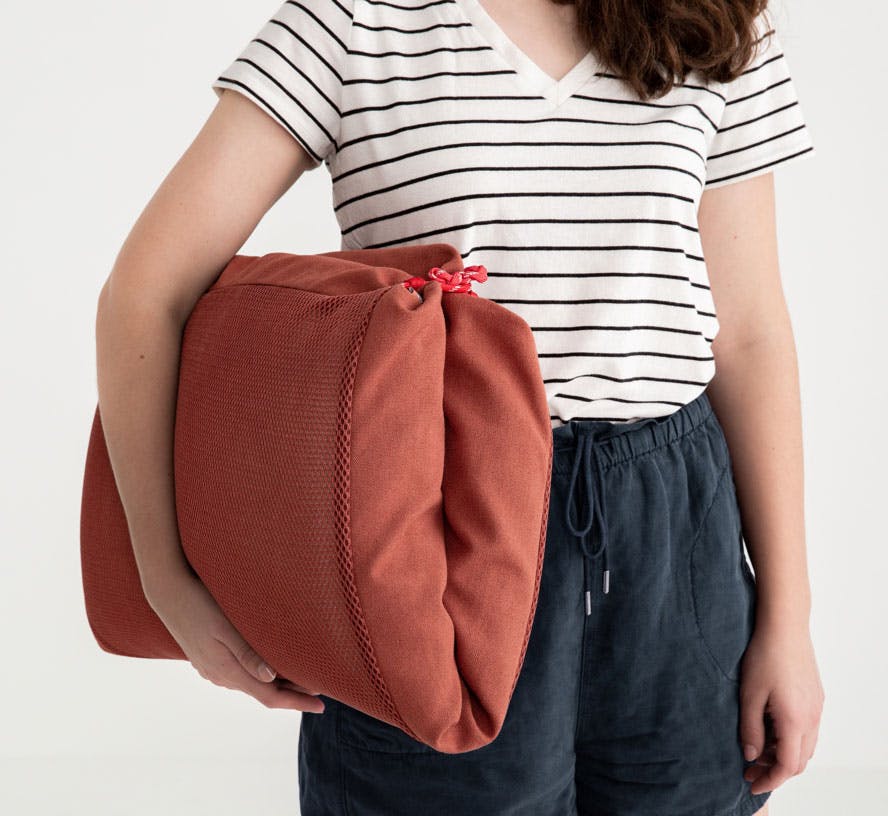 On-the-go versatility
The cushion, which is also the same size as most standard dog crates, detaches from the base and rolls up, making it easy to pack for your next adventure.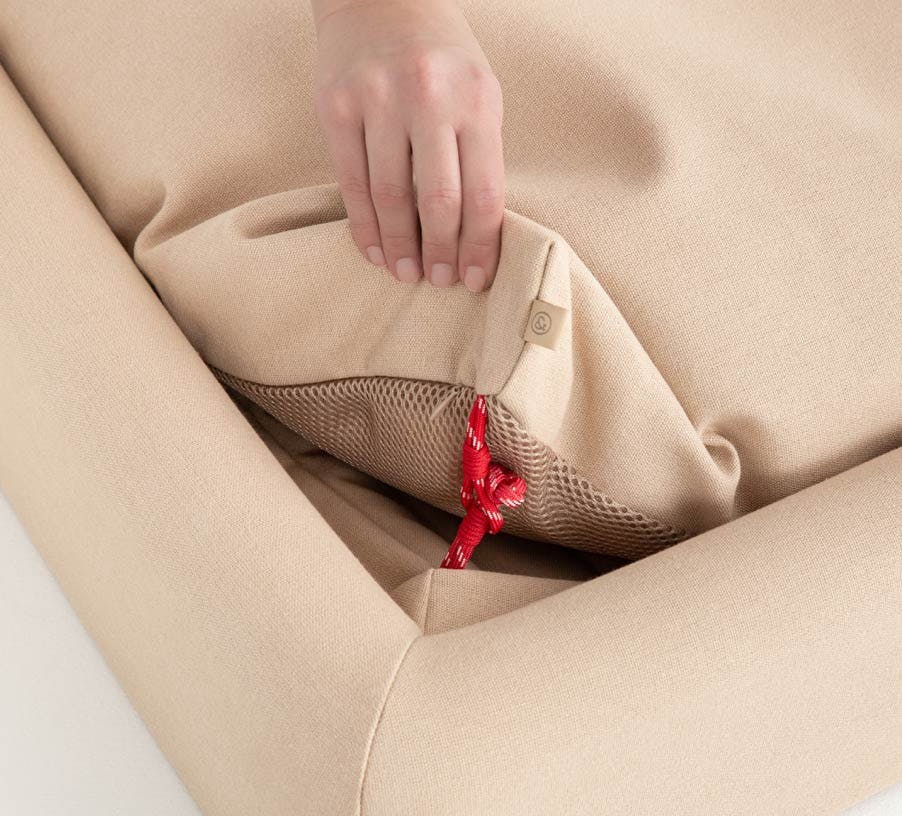 Sits and stays
The toggles on the corners of the pad connect to the base, keeping everything in place as your pup readjusts.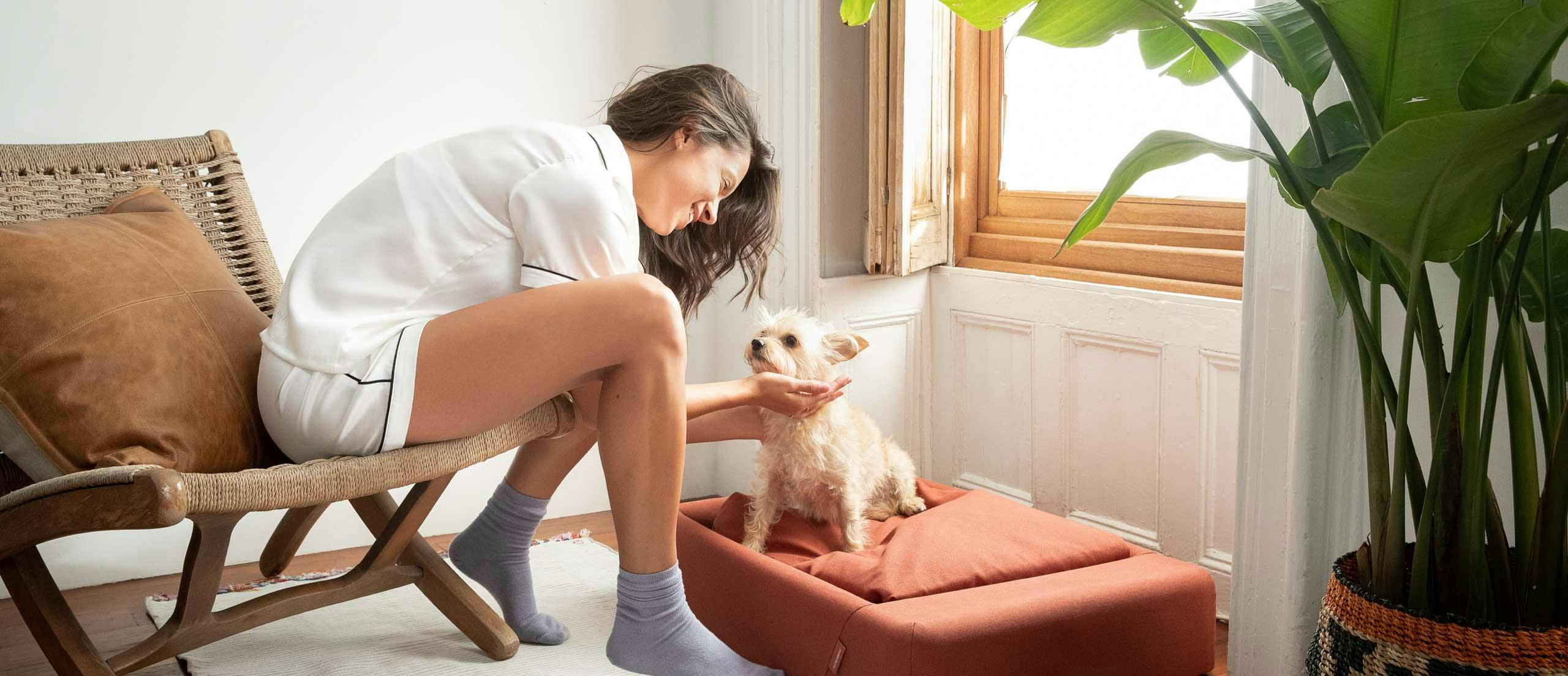 Easy on the eyes
The clean design and neutral color options blend in nicely with the rest of your furniture.
Product Features
Features that will get your tail wagging.
1. Edge Height

Taller frame keeps your dog surrounded and cozy on all sides.

2. Parachute Cord

Rope toggles are more durable than plastic.

3. Headrest

Wider surface so your dog has a place to lay their ears.

4. Water Resistant

TPU backing helps protect foam from accidents and playdates with the sprinkler.

5. Comfy for All Pets

Your cat, rabbit, and bearded dragon will love it, too.
Your best friend deserves the best.
He won't even miss sleeping in your bed.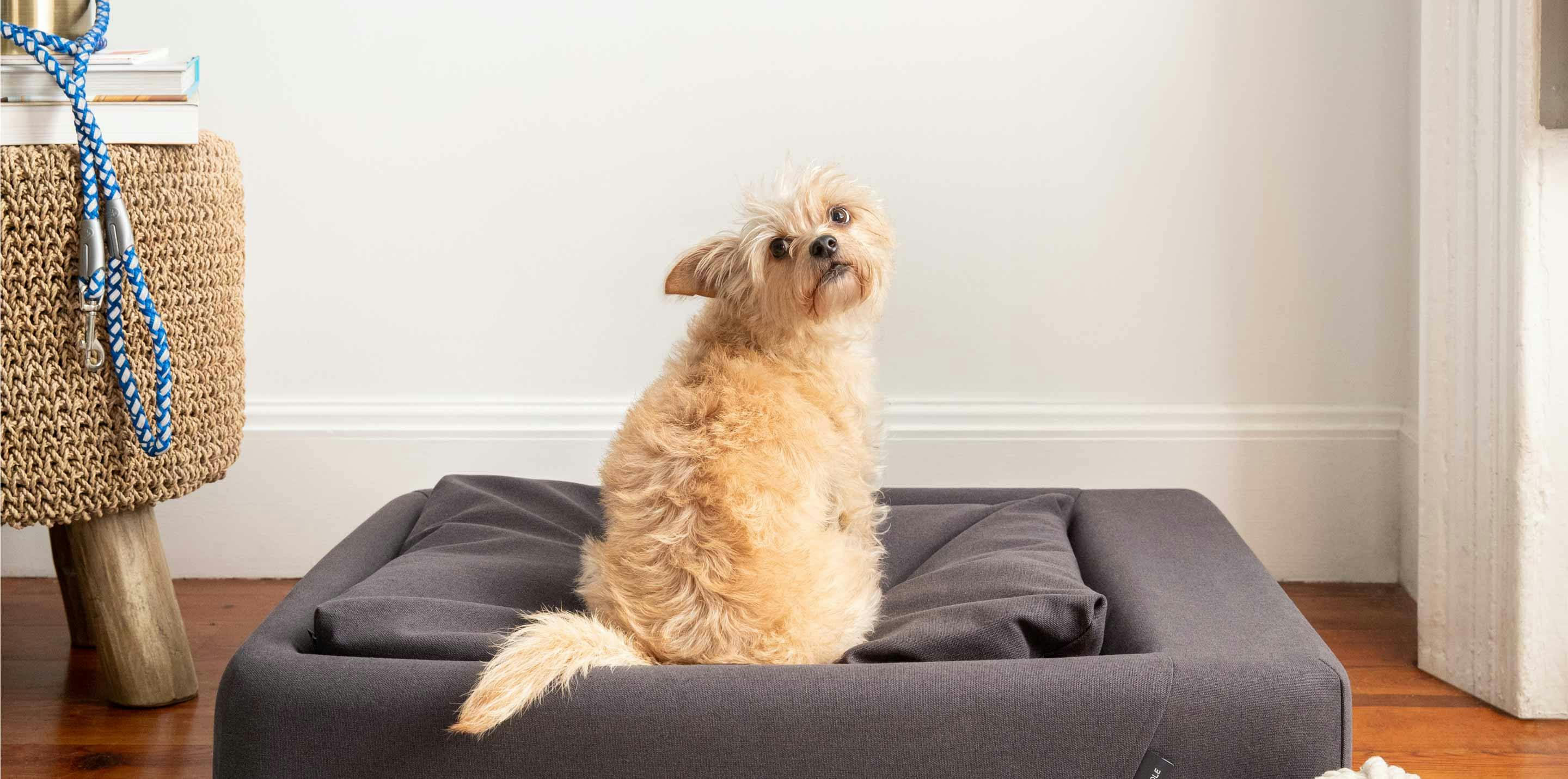 Our promise to you.
We disrupted a $15 billion industry armed with two things: an amazing product and an incredible customer experience. Today, we continue to make thoughtfully-designed products to make sleep a priority for our customers so they Wake Up Better™.
We believe your experience is of the utmost importance, which is why you can always rely on the Tuft & Needle Promise.
Our Brand Values
100-night trial

Hassle-free limited warranty

Quick, simple financing

Free shipping and returns*

Additional fees may apply in AK and HI.

Award-winning customer service